In the book 'Found, Free & Flea' author Tereasa Surratt offers simple and affordable ways to achieve a rustic, chic décor. A story by Catherine Coreno of ivillage.com
The 'Found, Free & Flea' Mantra
In the inspiring new book, Found, Free & Flea, author Tereasa Surratt details how she transformed a derelict Wisconsin summer camp into a rustic chic retreat for family and friends. Adhering to the philosophy for which the book is titled, Surratt designed the home's interior with objects she found, procured for free, and collected from flea markets. At the core of the book is the idea that items should have a dual purpose, providing both aesthetic appeal and functionality. The book has an array of tips and tactics to guide you through creating this country chic motif in your own home. Keep reading to see 10 of our favorites.
---
#1. Put Out Your Pot Holders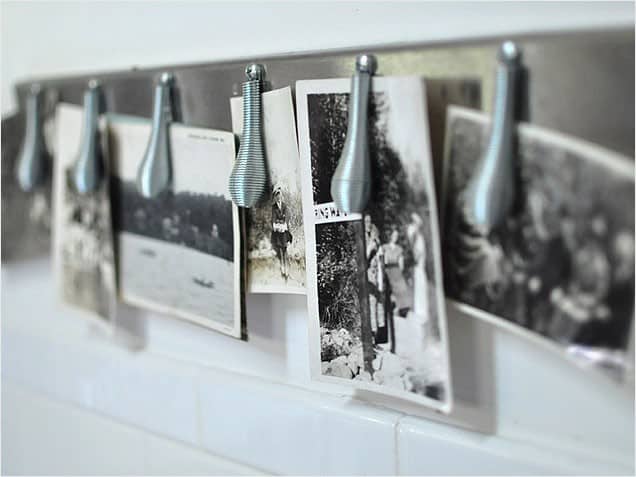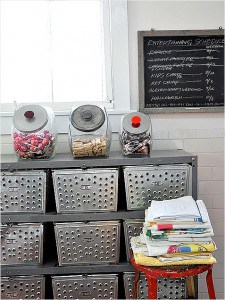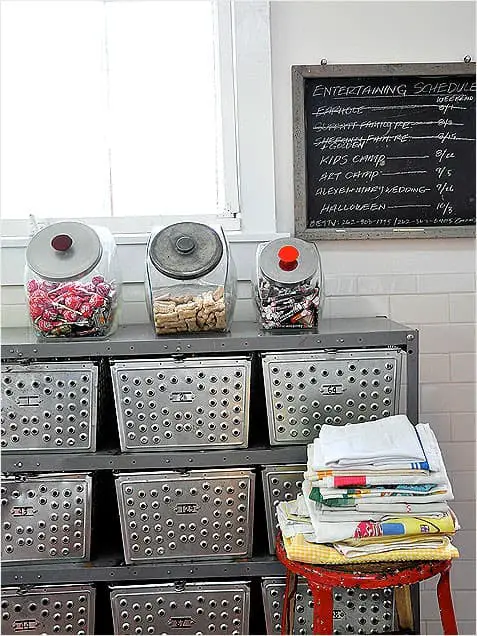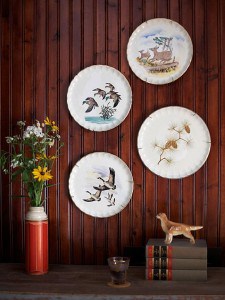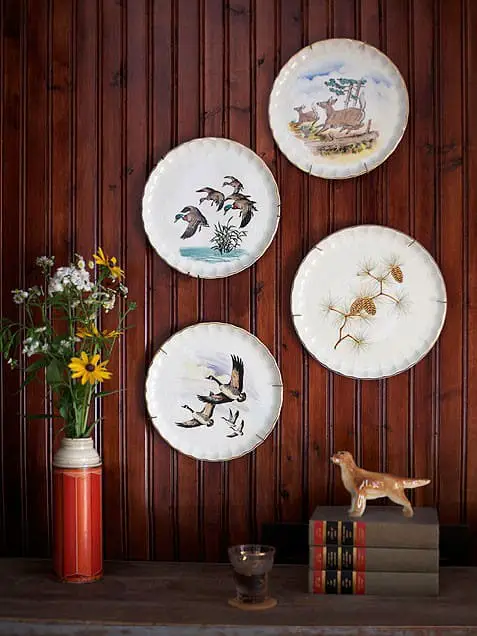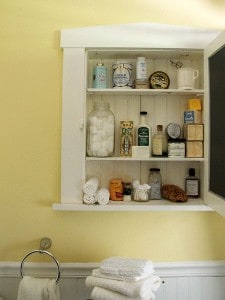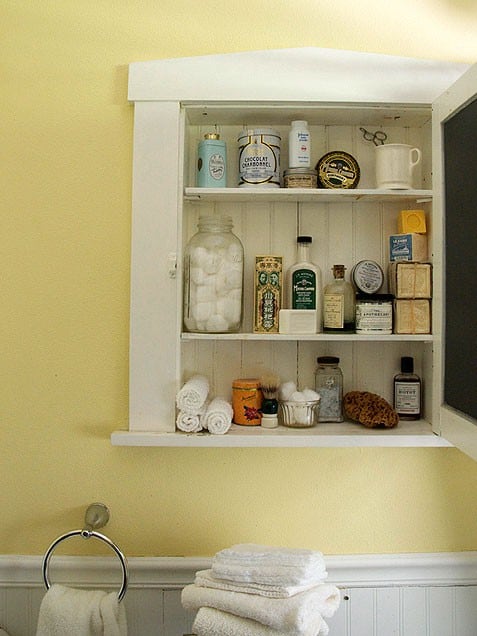 "Pot holders in a geometric grouping…makes for a dramatic display and ensures there's always one within arm's reach," Surratt says. She suggests finding them at garage sales, thrift shops and online at sites like Etsy and eBay . Still, try to maintain coherence when selecting your pot holders. "Edit them down to similarly colored, shaped or textured collections that can be displayed easily," Surratt suggests.
---
#2. Make Time For Tea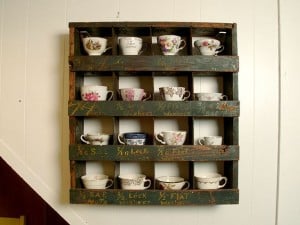 Tea and coffee cups are plentiful at flea markets, garage sales and antique stores. There's no need to search for a matching set — in fact, it's better not to. "The variety of colors and patterns makes for a simple, elegant grouping," says Surratt. Get creative when finding a place to display your collection. In this photo, Surratt used a hardware store storage bin to house her compilation, as well as used an old chicken feeder to feature another assortment of coffee cups. Be innovative when scouring flea markets for your own cup cubby.
---
#3. Display Your Photos
Surratt employs a diner check holder to exhibit vintage photos in her kitchen. She says similar holders can easily be found in commercial kitchen catalogs or online. It is a stylish yet simple way to show your photos. Plus "it's easy to rotate your collection and swap out shots," notes Surratt.
---
#4. Have Multifunctional Flatware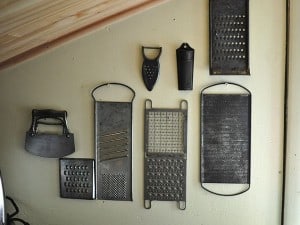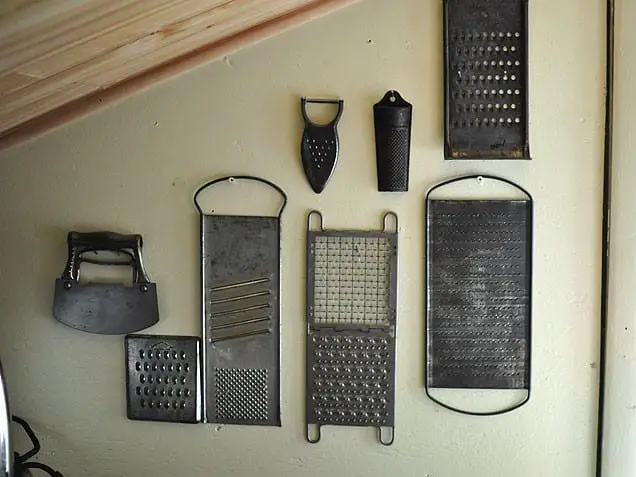 "No such thing as 'for decoration only,'" states Surratt. Hang your kitchen utensils and tools to create a stylish and functional display. "These tools are the cheapest and easiest items to find in the kitchen bins at thrift stores. You could have a whole collection for less than a $10 investment," she says. Plus, by hanging these items you'll also clear out space for storage in your drawers.
---
#5. Find Surprising Storage Solutions
For items you want to store out of sight, Surratt suggests using "vintage swimming pool lockers and other unexpected interesting containers [as] the best possible solution." Here she positions vintage candy jars atop the lockers in her main kitchen. When decorating, she suggests that you likewise avoid adhering to a single theme. Instead, pair unexpected items together. "It's far more interesting to mix and match for an end-result room that feels less run of the mill," she describes.
---
#6. Can Your Containers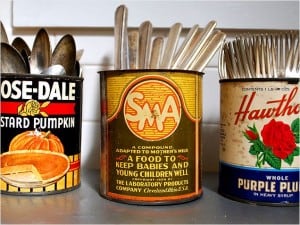 After a thorough scrubbing, use old cans to hold silverware and other household items. "The old graphics, fonts, illustrations and colors bring visual interest and intrigue to even the most modest of kitchens," says Surratt. To purchase vintage labels — which can be difficult to find at flea markets — Surratt suggests checking out TheLabelMan.com.
---
#7. Exhibit Plates and Paintings
 Hanging plates and paintings have long been a mainstay in country chic décor. Before you pick up a hammer, Surratt suggests that you first "arrange the collection on newspaper in the composition you like and trace around the pieces. Then hang up the newspaper (as a sort of template) to keep from making a million unnecessary holes."
---
#8. Repurpose Spigot Handles as Hooks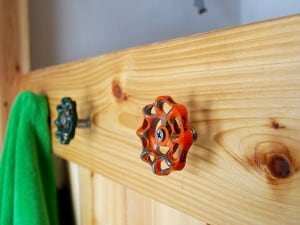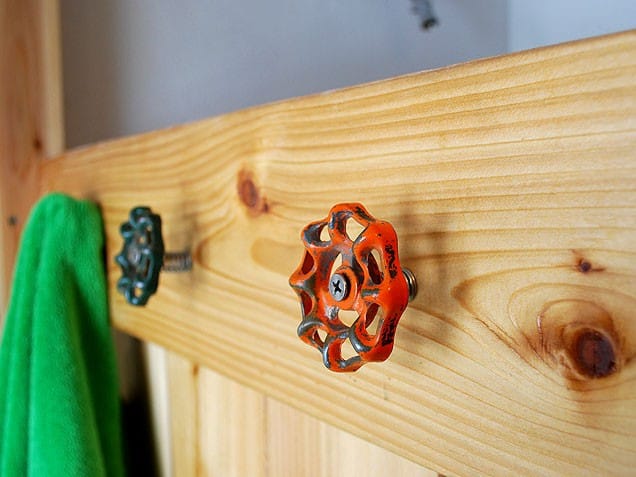 Surratt suggests finding spigot handles in an assortment of colors. After drilling holes in the wall, she suggests you "'sleeve' the screw with a common hardware store spring to act as a spacer." Then screw into the wall and secure back with a bolt and spacer.
---
#9. An Apothecary in the Cabinet
In her bathroom medicine cabinet, Surratt repurposed vintage containers like whiskey bottles, medicine jars and cosmetic tins to hold Q-tips, cotton balls and cleaners.
---
#10. Customize Your Coffee Table Books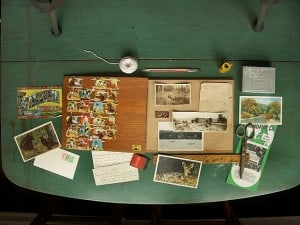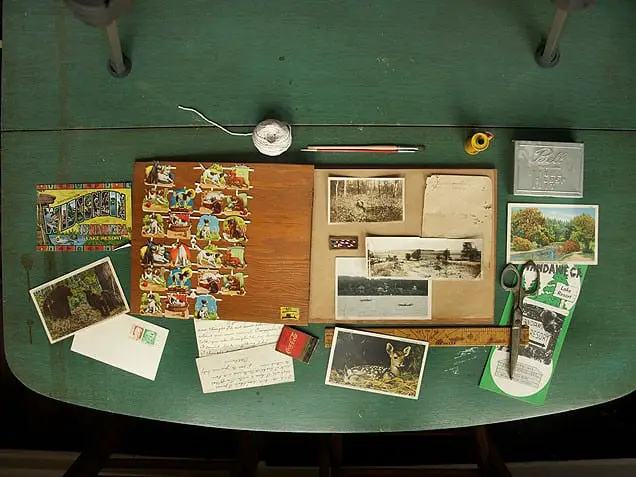 Jolt your creativity and refine your eye by dabbling with Surratt's take on traditional scrapbooking. She terms her more customized approach "evolved journaling." Here you use old magazines, books, cards, photographs and paperwork. She suggests that you "start with an antique unused photo album and fill each page with mini installations using only vintage ephemera. The final result is a beautiful antique collection of objects to be found nowhere else."