Via Sannio Flea Market (SECOND HAND MARKET)
Via Sannio flea market is a permanent flea market in Rome, open all week from Monday to Saturday. The market is close to Porta San Giovanni, near St. John Lateran Basilica, hence the name Porta San Giovanni flea market is sometimes used to describe Mercato di Via Sannio.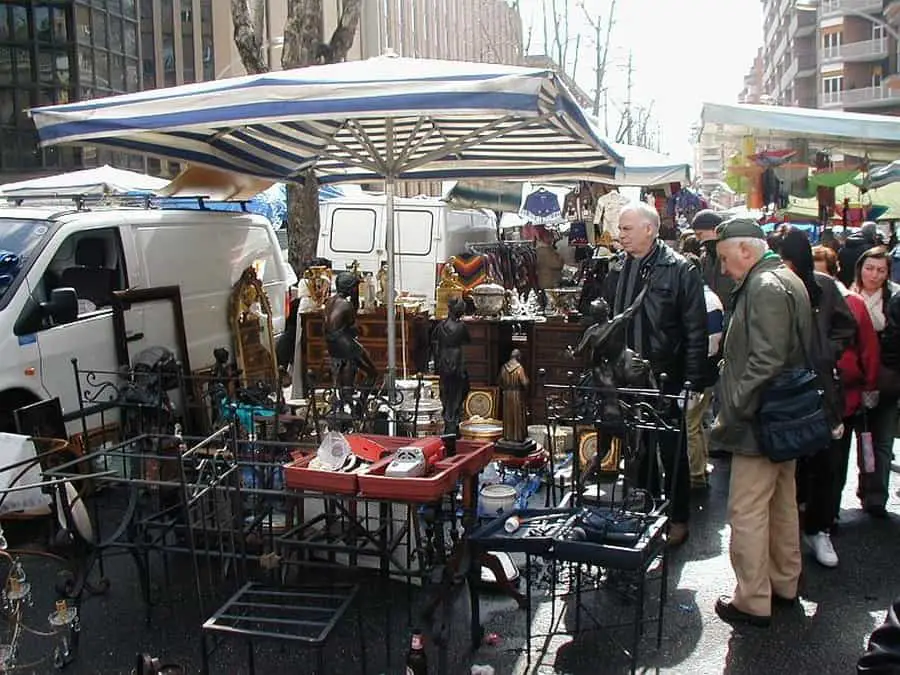 The market as such is a decent choice if you are looking for a flea market during the week or a Saturday flea market in Rome, as Sunday flea markets in Rome are more common. Although Porta San Giovanni flea market features a nice assortment of new and vintage clothes, do not expect a market full to the brim with vintage or antique treasures. If this is what you are looking for you might be better served at Ponte Milvio market or at Mercato Borghetto Flaminio.
⚠ COVID-19: Amidst the coronavirus pandemic, show schedules might be subject to change. Please consult promoter's social media and website before heading out. COVID-19 live updates
At Mercato Via Sannio you will find new and second-hand clothes, including jeans and leather jackets, shoes at bargain prices, knick-knack and food products. The market in Via Sannio is known to be a good spot to buy military-style outfits, as well as camping, fishing and hunting clothes.
Where: Via Sannio, Porta San Giovanni – Rome, Italy
When: Monday to Saturday, 9 am – 4:30 pm
Read: The best flea markets in Rome
…or go back to our list of Rome's best flea markets and antique markets!