Brick Lane: A paradise for food lovers
The
food market in the boiler house hall
offers ready-made
street
food from around the world
, including everything from freshly cooked pasta to Japanese octopus fritters and Ethiopian
bayenetu
.
In the summertime, the outdoor Sunday UpMarket caters to hundreds of visitors who come for the world food and the sunshine. The Rootmaster, a restaurant housed within a double-decker bus, serves vegan food, and the Black Cab Coffee Co is merely… a London cab turned into a Coffee trolley!
⚠ COVID-19: Amidst the coronavirus pandemic, show schedules might be subject to change. Please consult promoter's social media and website before heading out. COVID-19 live updates
If that doesn't appeal, there are dozens of curry houses to choose from and, alternatively, the Big Chill Bar and 93 Feet East provide refreshments and music.
Why not pay a visit to the Petticoat Lane Flea Market which is located a few blocks away from Brick Lane? Petticoat Lane Flea Market is another famous Sunday flea market that sells mainly clothes for men, women, and children, from street-cred clubwear to over-orders of designer goods and last year's must-haves. One of its specialties is leather wear at the Aldgate East end and there's bric-a-brac, household goods. In fact, there is everything you could possibly imagine and more.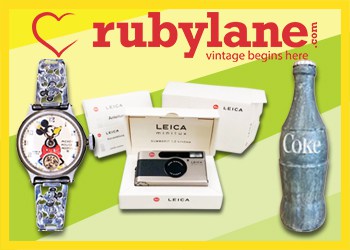 The flea market is held in and around Middlesex Street on Sundays from 9 am to 3 pm, with a smaller flea market open on Wentworth Street from Monday to Friday. With more than 1,000 stalls lining the streets on a Sunday bargain hunters come in their droves. It is a great scene worth the trip – even if you're not on the hunt for vintage items. You can still just take in the atmosphere. In case you are wondering about the name: it has nothing to do with skirts! In fact, it stems from the saying that in Wentworth Street, they would steal your petticoat at one end of the market and sell it back to you at the other. So, be careful and do not be afraid to haggle! Petticoat Lane Flea Market may be London's biggest street jumble sale but for bargain hunting, with a bit of haggling thrown in, it's worth stopping by.
Nearby areas of interest include Brushfield Street where Old Spitalfields Flea Market is held and which offers more in the way of quality.
Petticoat Lane Flea Market
Between Middlesex and Goulston Streets, Spitalfields, London E1 7HT
OPENING TIMES Monday – Friday: 10:00 a.m. – 4:00 p.m., Sunday: 9:00 p.m.- 3:00 p.m.