History of La Lagunilla Flea Market
The name Flea Market, is derivated from the "Puces de Saint Ouen", the famous flea market that was born at the end of the nineteenth century. At that time, the council of Paris decided that the ragpickers could no longer work on the territory of the city, and drove them away to the last fortifications of Paris, where they settled in neighboring municipalities, at the gates of the capital.
In Saint-Ouen regular exhibitions of second hand goods began in 1880 but the actual birth date of the Fleas is 1885. You can read paris-saint-ouen-flea-market/">here our full review of Paris Saint-Ouen Porte de Clignancourt flea market.
⚠ COVID-19: Amidst the coronavirus pandemic, show schedules might be subject to change. Please consult promoter's social media and website before heading out. COVID-19 live updates
"Not everything that glitters is gold"
Today, the flea market of La Lagunilla is a set of markets that serve different aspects of the supply of a large segment of the City of Mexico. Originally, La Lagunilla flea market only addressed two districts or "colonias" in the city: Guerrero and Santa María de la Ribera, for which in 1912 an annex to the original market named "Santa Catarina" was built.
To this purpose, this group of "colonias" purchased a venue located between the Callejón del Basilisco, la Plazuela del Tequesquite, el Callejón de los Papas y la segunda calle de la Amargura. In 1913, the building of the current market was completed.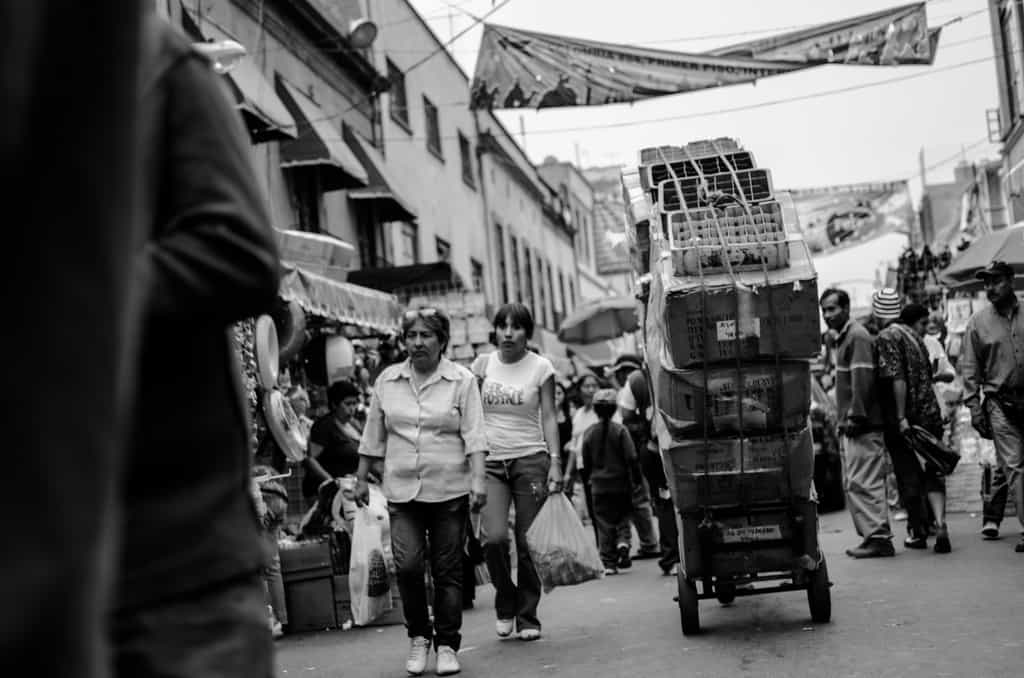 Back then, La Lagunilla flea market was dedicated to selling mainly food, with sections specifically reserved to poultry and fish. Just like what happened in every other city markets, stalls started to settle in the surrounding and neighboring streets to the market, haphazardly mixing vegetables, sweets, fabrics, and other bric a brac, making it nearly impossible for vehicles to drive through.
This situation prevailed until the mid-fifties, when the Federal District Department had numerous markets built to replace the old ones.
Thus, the New Market of Santa Catarina, also called "La Lagunilla" by the many, was replaced by a set of three buildings: one for seeds, veggies, fruits, fish and poultry, located across the street Libertad and Callejón de San Camilo (140 stalls); the second for clothing and fabrics, framed through the streets of Rayón, Allende, Ecuador and el Callejón de la Vaquita (499 stalls); the third one dedicated to furniture and bric a brac located in the calles Allende, Honduras y Libertad and Comonfort.