If you love hunting for junk, a show that's named "Junk Bonanza" has a lot to live up to – and it does!
What started as a simple garage sale by Flea Market Style magazine editor Ki Nassauer has now grown into a vintage shopping extravaganza that reaches well beyond the state of Minnesota. Twice a year vintage lovers from near and far flock to home base city of Minneapolis to check out the hand-picked vendors' creative displays. Three years ago, the show expanded its reach to the West Coast where shoppers in the Pacific Northwest have been able to enjoy Junk Bonanza goodness in Portland, Oregon.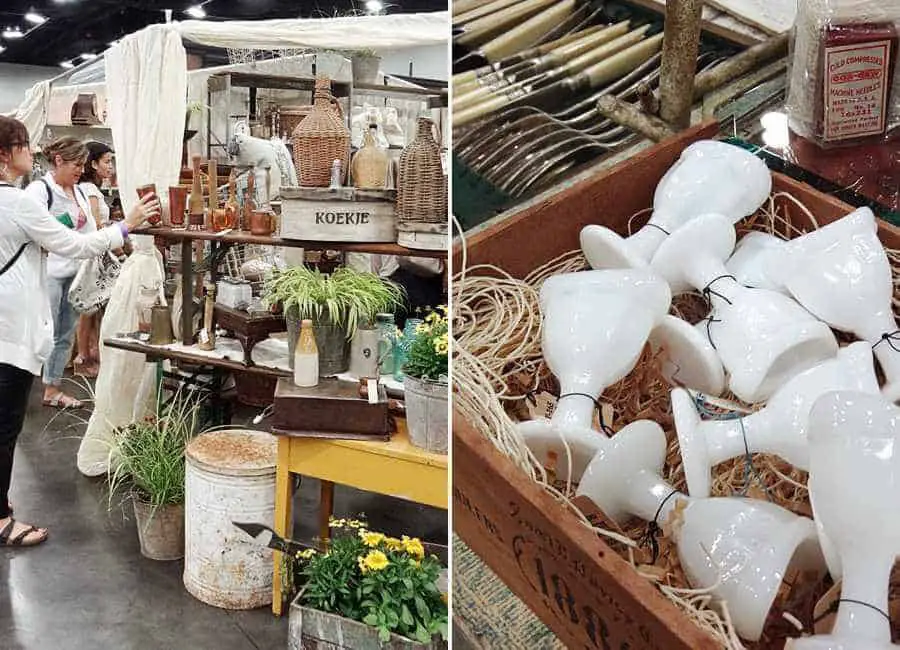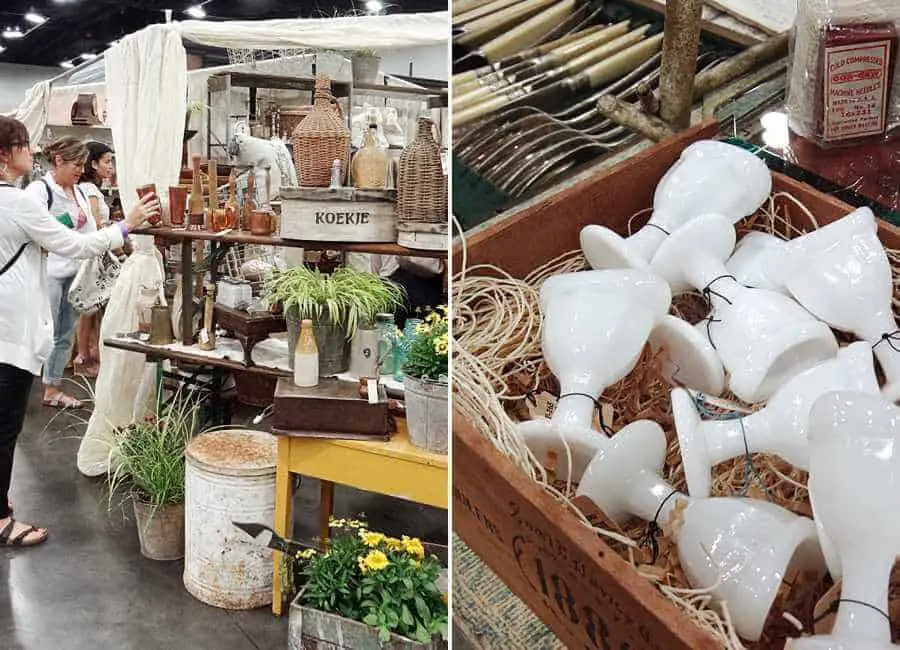 Held inside the Oregon Convention Center, located just east of downtown Portland, the show's location is super convenient with ample parking in the garage ($9 day pass) and easy access to the MAX, Portland's public rail transit. Visit the ticket booth to buy your wrist band ($10 regular pass, $30 early bird or $25 if purchased in advance) and you're ready to enter the show.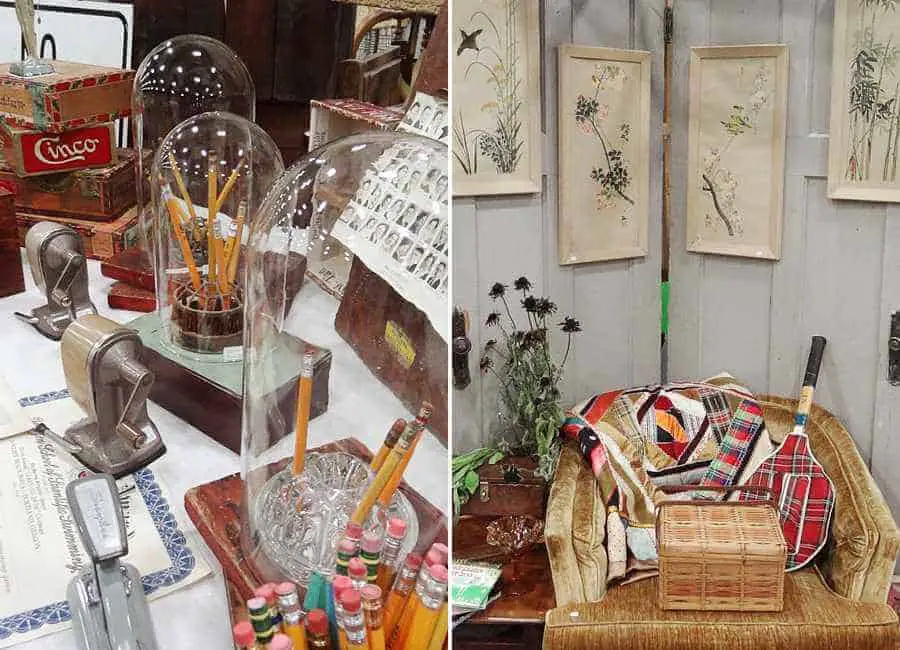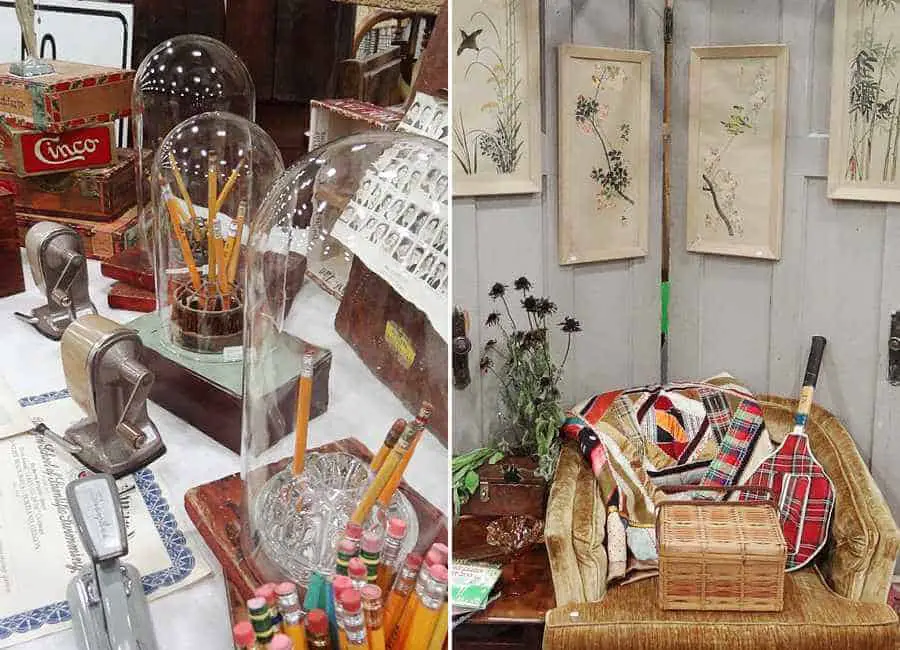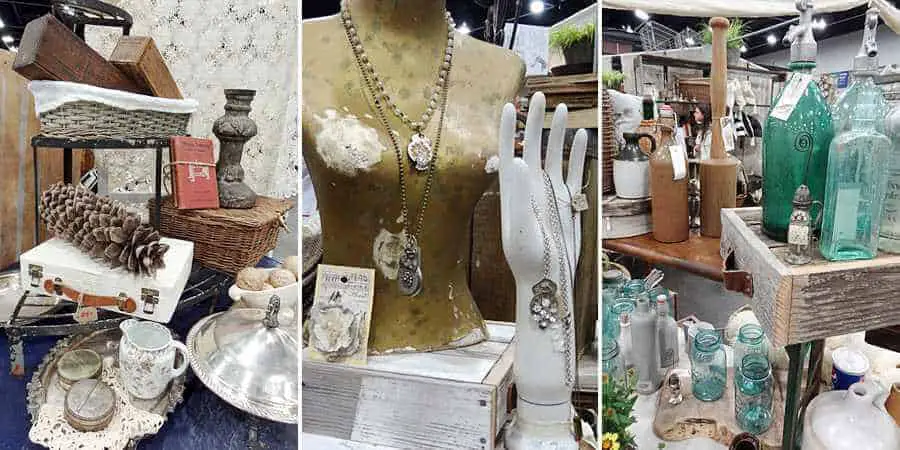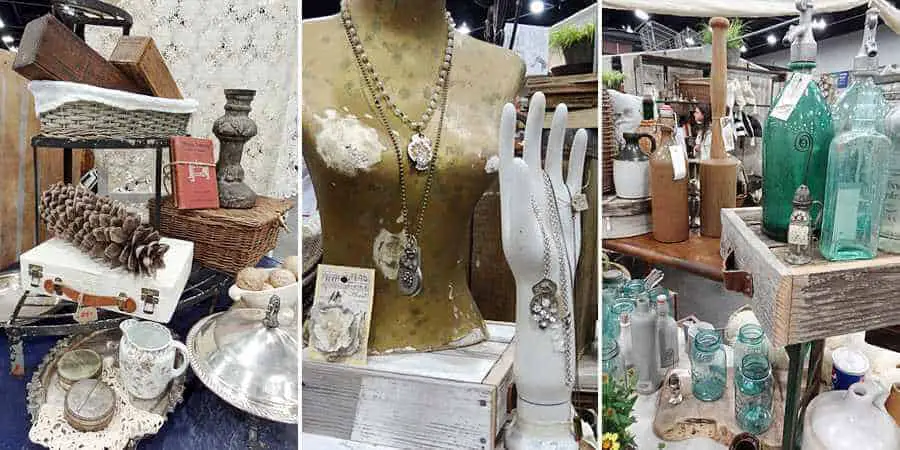 While the modern convention center's large exhibit hall doesn't exactly exude a vintage vibe, the good news is that the aisles are wide so you don't feel crowded even when there are lots of shoppers. Plus, it's held indoors, a huge advantage in the Pacific Northwest, where the weather can be fickle, to say the least!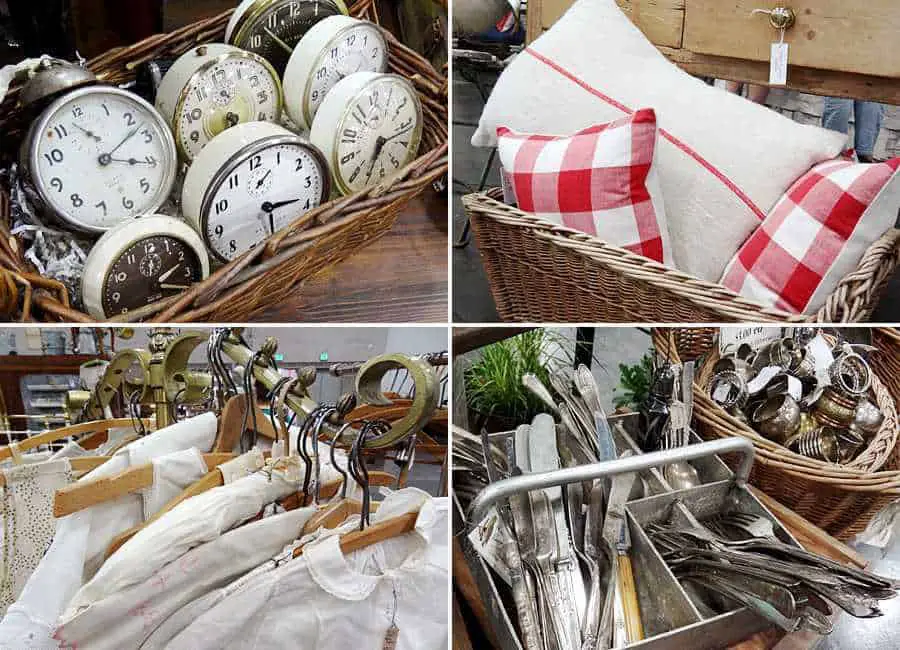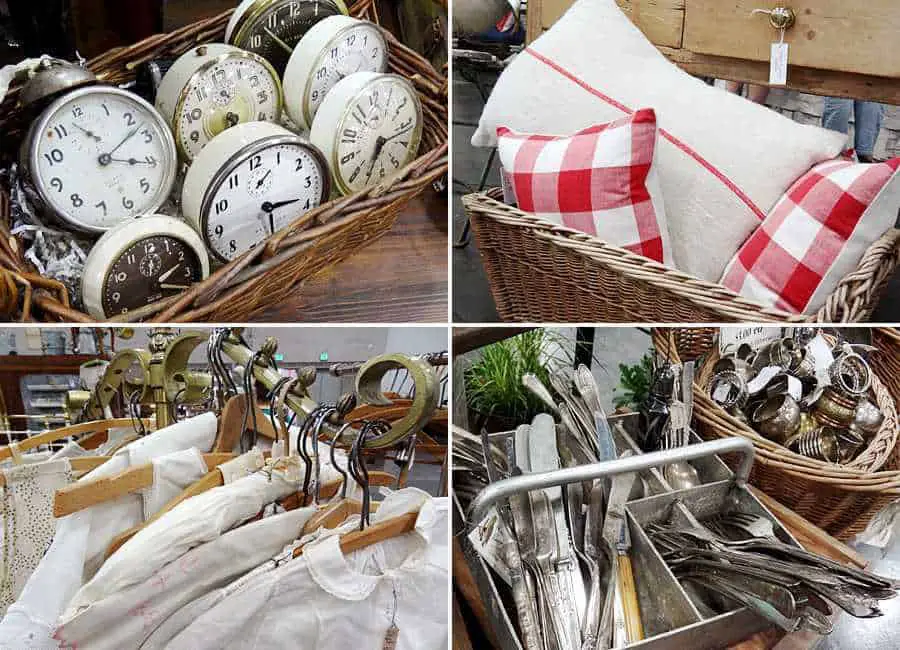 Roughly 50 vendors filled the venue this year with all kinds of vintage goodness, ranging from flannel shirts and fifties kitsch to fine European furniture and linens. No reproductions were allowed and any handmade items had to incorporate mainly vintage or recycled goods. This made for a wonderfully eclectic mix of curated treasures as each vendor had their own unique style reflected in their displays and collections.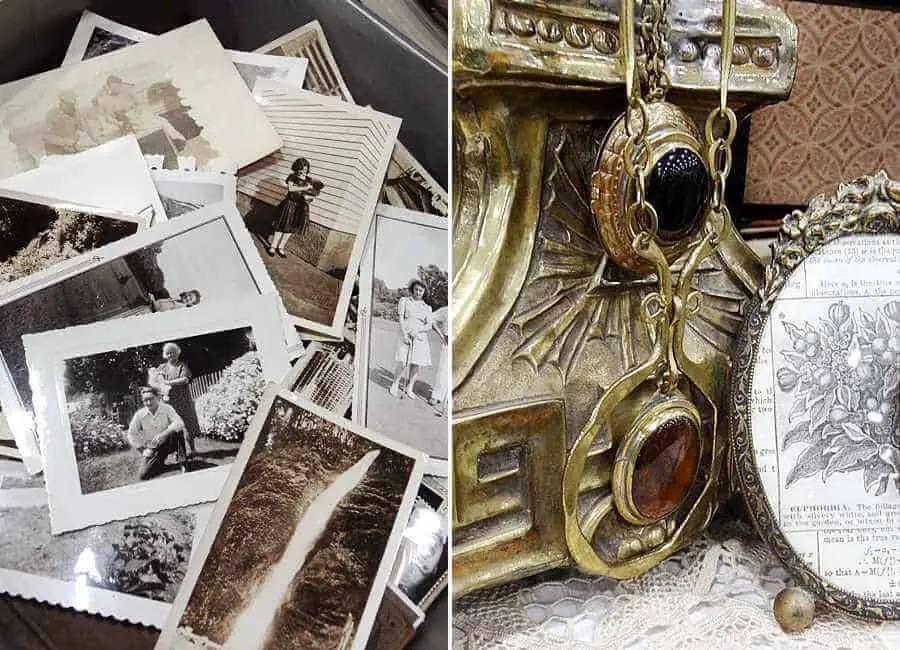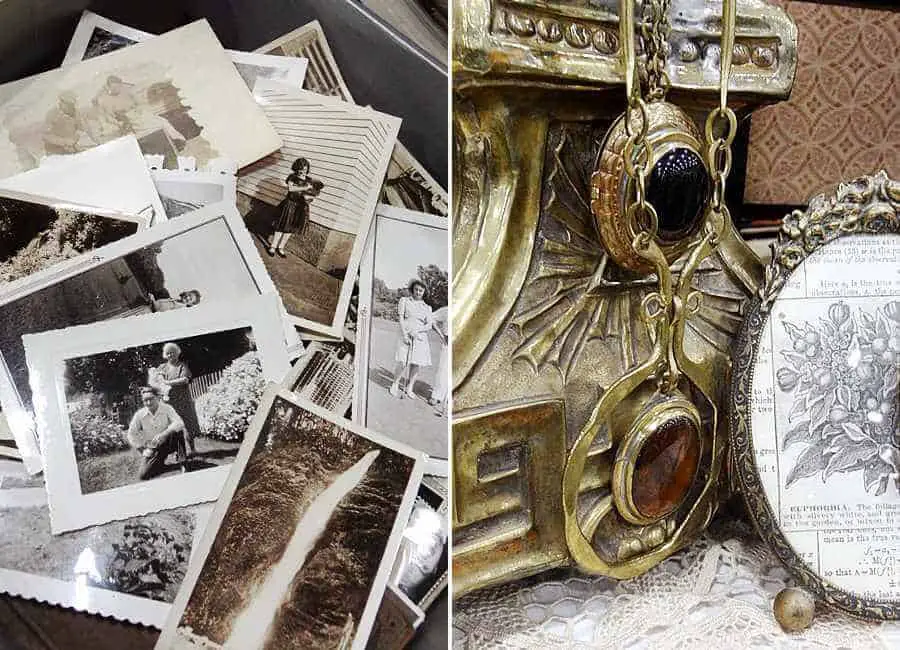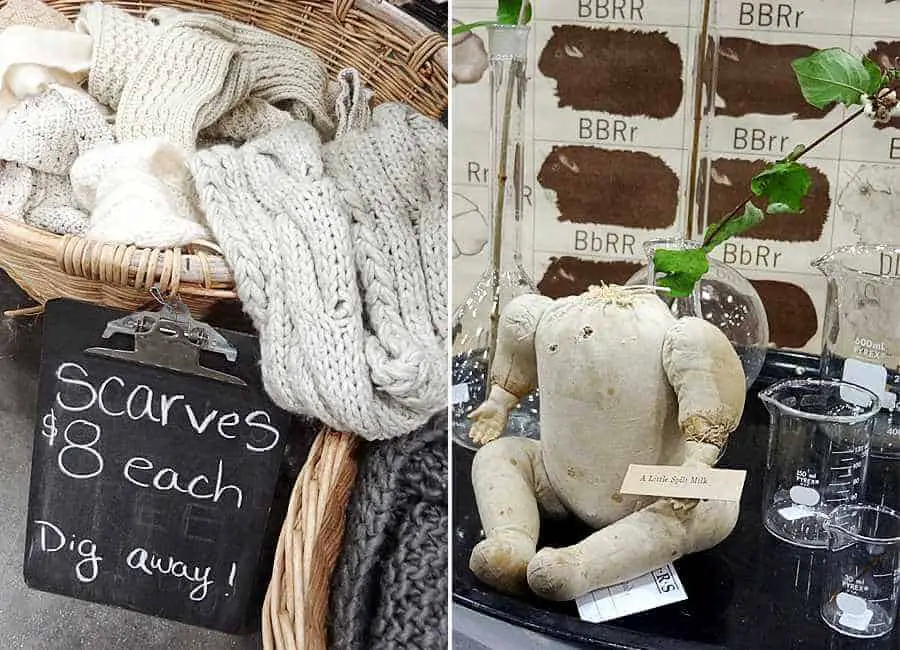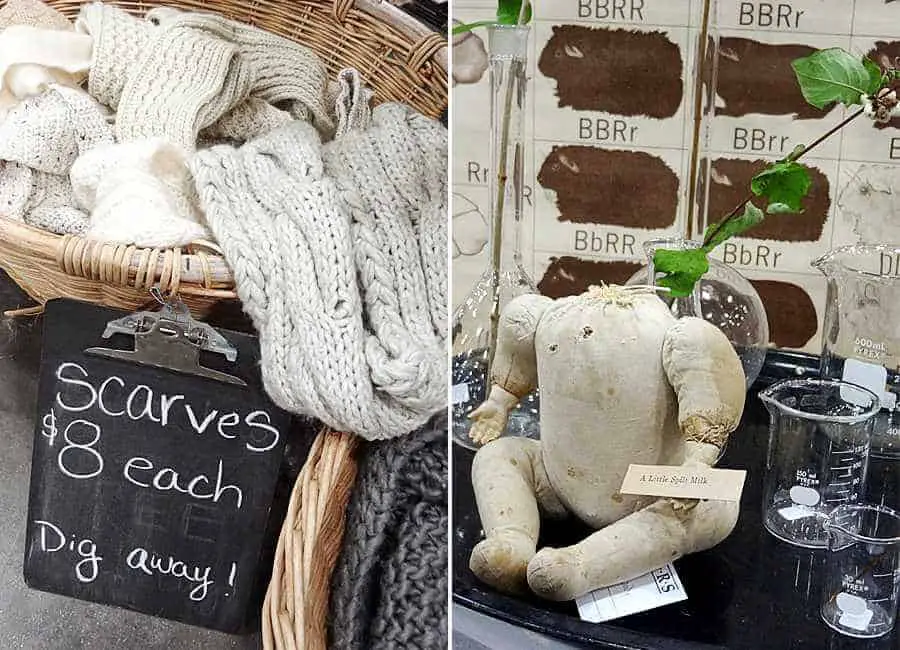 There was a raffle to win door prizes, special events like meet-the-author, and photo ops to snap a selfie in front of a wall built with old game boards – very fun! But best of all, there were loads and loads of fabulous antique and vintage treasures to browse, friendly and knowledgeable vendors to meet and the chance to find that one special item that you simply can't live without!
Where: Oregon Convention Center, 777 NE Martin Luther King Jr Blvd, Portland, OR 97232, USA
When: Two days, once a year in Fall
Web: www.junkbonanza.com