Intro
The best flea markets and antique fairs in the United States all have something in common: no matter whether they host hundreds of vendors or only a few dozens, boast mountains of junk or present carefully curated items, they all offer a unique chance to immerse yourself in the local community.
However, if you are on the hunt for something special, or just very busy, we recommend spending your time at those flea markets that are really worth your while. We have ranked the best flea markets in the USA to guide your next flea market adventure. Our updated list features the 20 best and most popular flea markets across the United States.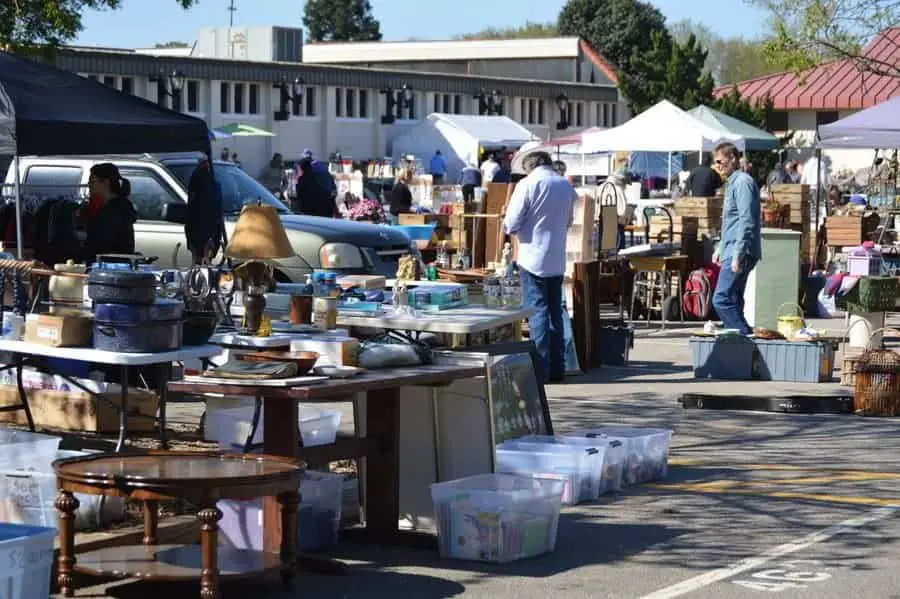 What are the best flea markets in the US?
Here is our flea market expert's ranking of the best flea markets in the United States:
Click on the links above to learn more about each of these flea market events in the United States!
To compile our ranking of the 20 Best Flea Markets in the United States, our experts carefully picked the best local flea markets, showcasing the finest antique and vintage items. We skipped all the swap meets, farmers' markets, and the likes, to focus only on the really good stuff. Only the best US flea markets in terms of quality of merchandise, size, and reputation made it into this list. They may not be the largest flea markets in the US (we wrote a separate article about those), but the 20 markets on this list are absolute must-sees for anyone who considers themselves flea market enthusiasts.
Why visit the best US flea markets, anyways?
Braving the crowds at America's liveliest flea markets always provides a great occasion to have fun, watch people, and learn something new. From one-of-a-kind vintage clothing to rare antiques and quirky collectibles, America's flea markets are full of treasures, just waiting to be found.
Flea markets across the USA have seen an incredible surge of interest in the past years. Some credit goes to the popularity of TV reality shows like American Pickers, but this phenomenon has deeper roots: the country's weakened economy, along with the booming interest in vintage home decor and the development of thrift stores, has created a new generation of shoppers. And while some are concerned that millennials might no longer be interested in buying antiques, flea market shopping is still an incredibly popular activity across the United States.
Today, America's flea market enthusiasts are attracted by the reasonable prices as well as by the overall flea market experience.
Bonus: US flea markets on a map!
With our tool Fleamapket, you can view more than 100 of the best flea markets in the USA on a map! Not only did we include all the US flea markets that made it into our ranking of the 20 best flea markets in the USA, but we also added some of America's most acclaimed antique fairs to the mix. Click on the image below to access our map feature for free: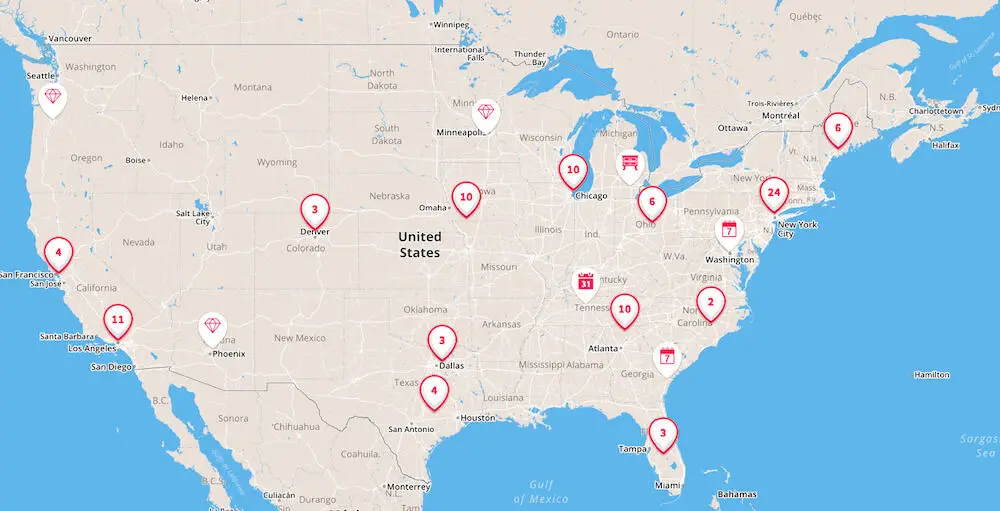 ---
*ARCHIVE *
Use the links below to access our archive of the best flea markets in the United States: