Melrose Trading Post - Los Angeles, CALIFORNIA
The Melrose Trading Post flea market is a weekly antique, art, and collectibles market held every Sunday in the parking lot at Fairfax High School. Actually, the Melrose Trading Post flea market is a fundraising event for Fairfax High School.
Gathering between 3,000 to 4,000 attendees on a weekly basis, the Melrose Trading Post features nearly 200 eclectic vendors to check out. That's bigger than just a regular local high school fundraiser but still not too big to count as a laid-back Sunday activity.
Admission is $3 which is not bad at all compared to the $8 visitors have to pay at the famous Rose Bowl flea market. Actually, the Melrose Trading Post flea market is regularly cited as a great alternative to the bigger and more expensive Rose Bowl market. Plus, the Melrose Trading Post flea market happens every Sunday instead of only one Sunday a month.
The Melrose Trading Post has a well-edited selection of vintage clothing, records, furniture, plants, jewelry, random knickknacks, and quirky antique treasures that can get expensive. But if you dig deep enough you can find some great stuff and good prices.
Located at Fairfax Middle School, this gem of a market is the ideal size for some laid-back Sunday sightseeing. Everything from vintage artwork and clothing to candid vacation pictures of random families, Melrose Trading Post offers just the right amount of everything you could find at larger flea markets like Rose Bowl. Admission is $2, parking is readily available in the school lot and the market is located in the midst of some of the best shopping in the city (If you get a chance, check out Wasteland a few blocks down on Melrose and Martel.) Okay, go go go!
Arrive early, explore everything, and bring plenty of cash. You don't want to be waiting in line for the ATM machine, as every minute is precious to discover those hidden gems you've come all the way to hunt for. And if you are still in shopping mode after you've finished your vintage treasure hunt you can continue your shopping spree in the area. It is known to be one of the best shopping in LA.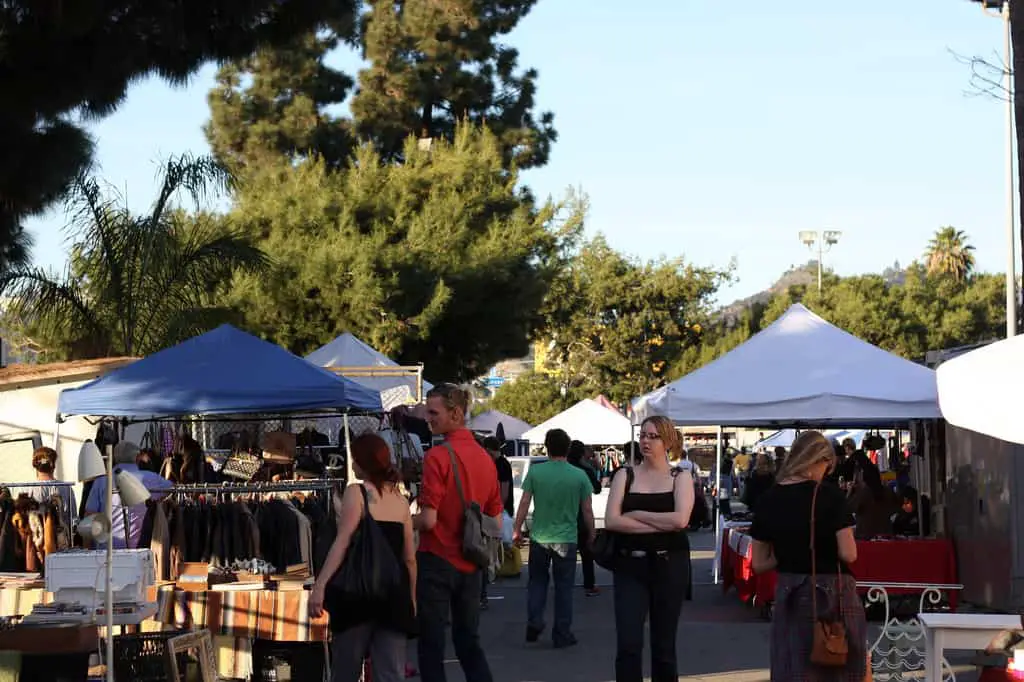 Where: 7850 Melrose Ave, Los Angeles, CA 90046 (show on Fleamapket)
When: Sunday: 09:00 – 17:00 (rain or shine)
Phone: +1 323-655-7679
Read: Melrose Trading Post listing on Fleamapket
Website: http://melrosetradingpost.org/