Scott Antique Market - Atlanta, GEORGIA
For almost twenty years, Don Scott, the founder of Scott Antique Market, earned a living buying and
selling antiques
. He traveled the US finding antiques and selling them at antique shows. 30 years later, Scott Antique Market has become one of the largest monthly indoor antique shows in the US, featuring 3 distinct locations: Atlanta (GA), Washington Court House (OH), and Columbus (OH).
On the 2nd weekend of every month, Scott Antique Market Atlanta hosts one of the country's largest indoor antique show with over 3,300 booths filled with fine antiques and collectibles.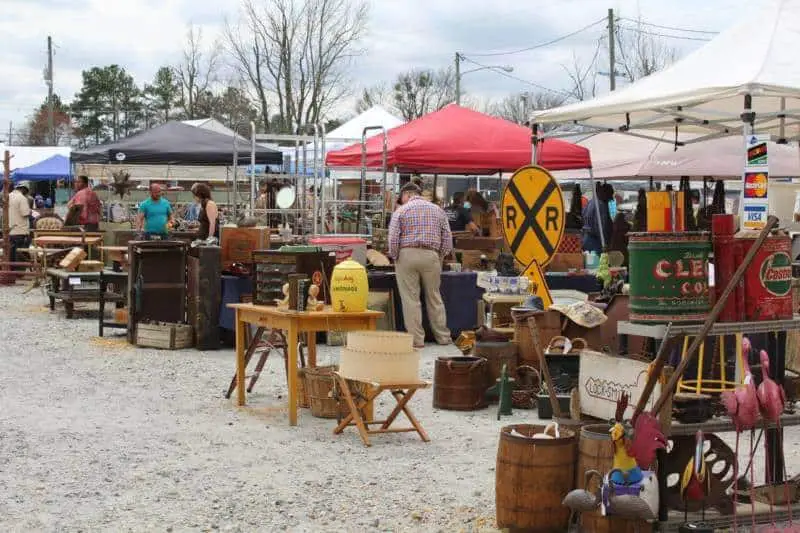 Scott Antique Market Atlanta is hosted over two locations: the North building which showcases higher-end items like rugs, bronze, antique furniture, antique silverware, and lighting, and the South building where merchants sell more affordable antiques.
Scott Antique Market showcases merchandise you would normally find in antique shops. Some of the many items one can find at Scott Antique Market include furniture from early American oak to paper Americana, heirloom-quality oil paintings, antique watches, jewelry, silverware, vintage clothing, upholstered furniture, kitchenware, French home décor, vintage toys, jukeboxes, antique tools, phonographs, and antique cameras.
Where: 3650 Jonesboro Rd SE, Atlanta, GA 30354, USA (show on interactive map)
When: 2nd weekend of every month: Thursday: 10:45 – 18:00 | Friday and Saturday: 09:00 – 18:00 | Sunday: 10:00 – 16:00
Phone: +1 404-361-2000
Website: http://www.scottantiquemarket.com/
Read: Listing of Scott Antique Market Atlanta on Fleamapket