Renninger's - Mount Dora, FLORIDA
Held every weekend on 117 acres of rolling land in the heart of Lake County, Florida, this twin flea market is the perfect place to score unique vintage finds while soaking up some sun. The Renninger's Mount Dora Flea Market and Renninger's Antique Center gather over 1000 merchants at two separate markets.
⚠ COVID-19: Amidst the coronavirus pandemic, show schedules might be subject to change. Please consult promoter's social media and website before heading out. COVID-19 live updates
Renninger's flea markets offer something for every taste: Fresh produce, seafood, herbs, spices, carpets, appliances, luggage, antiques, art, foliage, furniture, leather goods, jewelry, watches, World's Best Shaved Ice, and a large variety of so much more.
Renninger's Twin Markets are also home to a large number of special events taking place every month, like the Antique Extravaganza in November, January, and February – a must-see for everyone who visits Mount Dora, Florida. The Vintage Garden Show, the Fall in the Field Decor Show, and the Christmas Show are other special events at Renninger's. For those looking for fun (and not necessarily antiques) the Mud Fest Family Mud Truck Race, Guitars, and Cars music fest, and car show are certainly also an experience.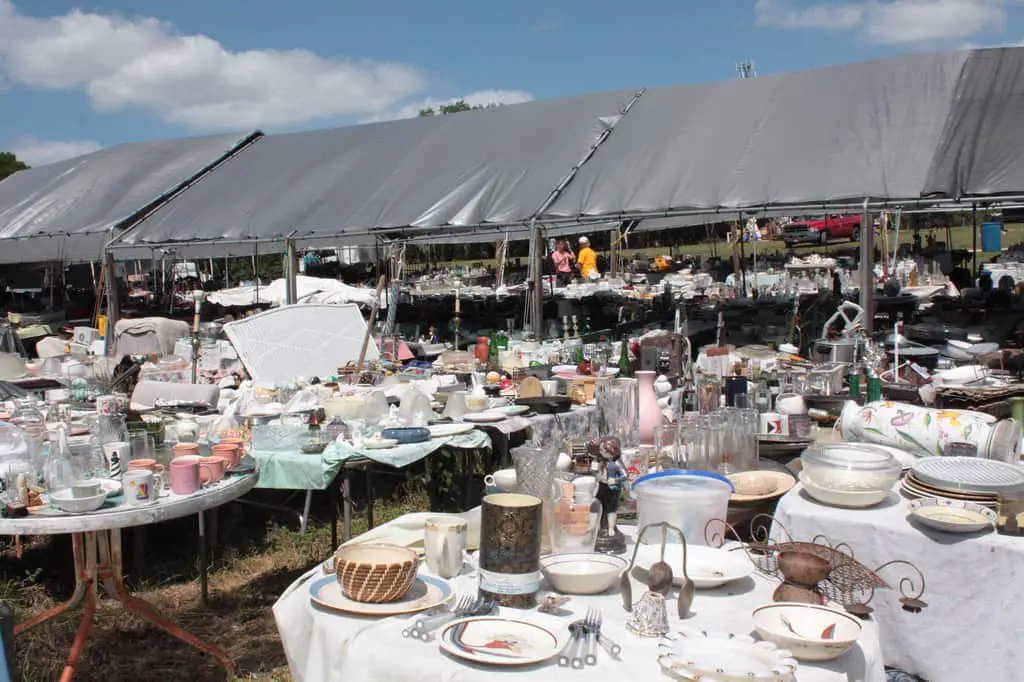 Where: 20651 U.S. 441, Mt Dora, FL 32757 (show on Fleamapket)
When: Saturday – Sunday: 08:00 – 16:00 |Extravaganzas: 3 times a year in November, January, and February
Phone: +1 352-383-8393
Read: Fleamapket listing of Renninger's Mount Dora
Website: http://renningers.com/