Found a battered old guitar at a flea market recently? Looks cool, sounds great – but is it one of the rare vintage guitars? Well, guitars are a strange breed and not all old guitars are vintage. It comes down to year of production, the wood used and its desirability.
Guitar specialists claim true vintage guitars were built by hand with a single piece body and a fret board using Brazilian Rosewood – very rare by today's standards. The year of production is vitally important, a 50s built Fender Stratocaster is a dream find, however one from the 70s is most likely a dud. Why? Manufacture during this period was sub standard. As demand increased in the late 60s for electric guitars, production sky rocketed and short cuts were made. Companies such as Fender and Gibson we subjected to corporate take overs and it was generally found that customers would buy anything hung on the wall – no matter what the quality.
Quality of workmanship is far more important than the hype and attention attached to any vintage guitars. Sure, there may only be a handful ever made and the style catches your eye, but a guitar is a performance piece and poor craftsmanship equates to tame sound, weak tone and no character. It is key to find out how original the guitar is – a change of pick ups or a 'new' neck decreases its value enormously. It was commonplace for guitar dealers to swap parts from guitars to make them more appealing to the customer.
Martin Vintage Guitars
Possibly the most sought after and valuable brand of vintage guitars is Martin. Their series of acoustic guitars pioneered what is industry standard today – the invention of the dreadnought body style. The Martin D-45 has been copied by anyone and everyone.  D-45's built before World War II can be expected to sell in excess of $250,000 – so keep a watchful eye when rummaging at your next flea market.
Such is the beauty and desire for a Martin vintage guitar, they are now considered works of art and can be seen on display in New York's Metropolitan Museum of Art. This exhibition includes the oldest Martin guitar in existence – made in 1834 – and a 1939 production acoustic guitar used by Eric Clapton for his famous MTV Unplugged session.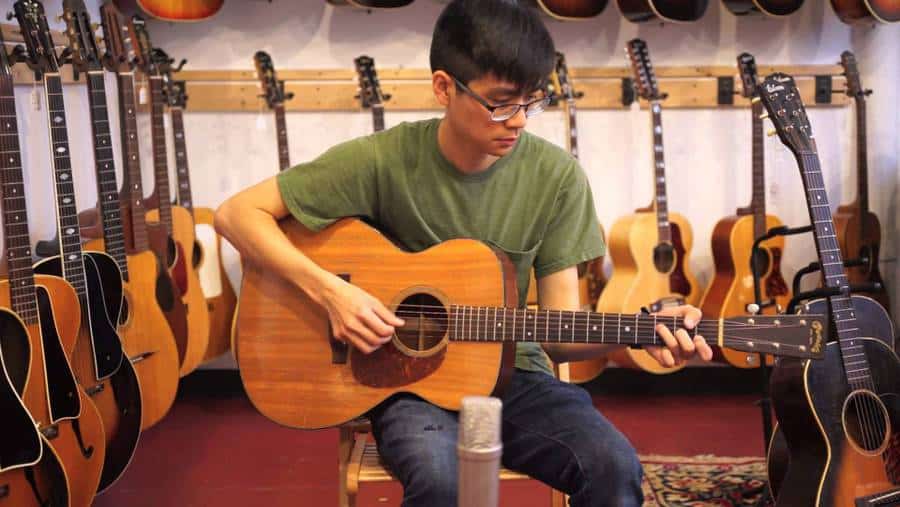 If you have seen Quentin Tarantino's latest film 'The Hateful Eight' then you will have witnessed and accidental destruction of guitar history. In one scene, actor Kurt Russell grabs and smashes what he thought to be a replica of a priceless 1870's Martin on loan from the museum. However, through some miscommunication, it was the actual guitar smashed beyond repair, ruining a piece of music heritage and causing Martin to refuse permission to loan out their guitars again.
Vintage Guitars and Fame
What really excites a collector of vintage guitars is the history attached to the piece – more valuable guitars tend to be preowned by someone famous. Rickenbacker guitars are a beautiful example of hand crafted mastership, but we would all pay a higher price for one played by John Lennon. Historically significant vintage guitars can have serious value as can be seen below with some of the most expensive – and important – guitars in the world.
Jimi Hendrix's 1968 Fender Stratocaster
In 1969, Jimi Hendrix's version of 'The Star-Spangled Banner' at Woodstock went down as one of the most important musical performances in history. The white Fender Stratocaster he used for the performance was bought for $260,000 and can be seen at the Experience Music Project in Seattle USA.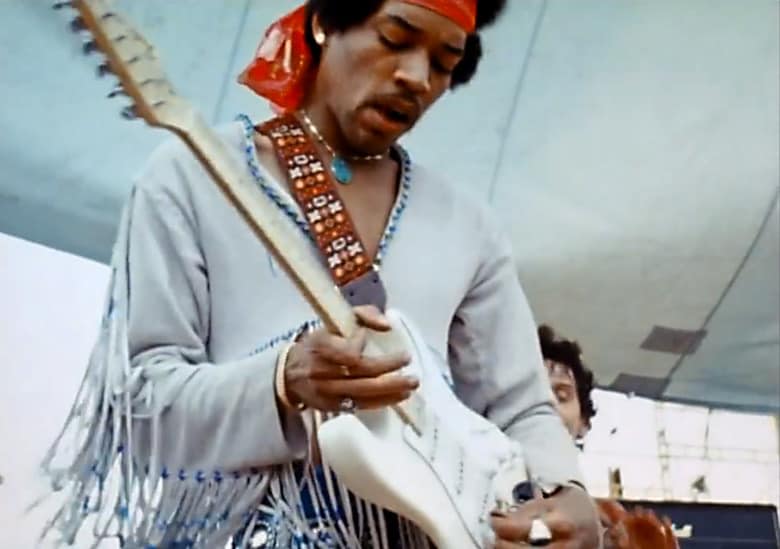 Eric Clapton's Various Vintage Guitars
Probably the most famous guitarist in the world – Eric Clapton's guitars are just as iconic as the man himself. The 1956 Fender Stratocaster – nicknamed 'Brownie' – used to create his signature riff on the Track 'Layla' was sold for $450,000. The Martin guitar mentioned above for his MTV Unplugged show was auctioned to raise money for his own charity – The Crossroads Rehabilitation Center – and fetched a staggering $791,500. Another Fender Stratocaster belonging to Clapton – nicknamed 'Blackie' – is probably his most iconic, and when this was sold at auction raised $959,000.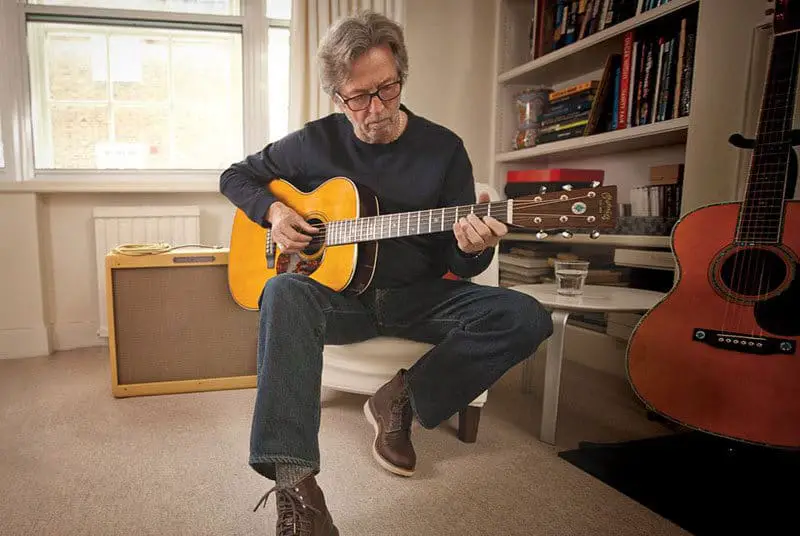 Bob Dylan Goes Electric
When Bob Dylan shocked his fans walking on stage with a Fender Stratocaster in 1965, no one knew the earthquake he was about to create. Folk purists at the Newport Folk Festival booed as Dylan played with an electric band for the first time. It has since been one of the most written about performances in rock history. Dylan went on to world fame, however he left the guitar on a private jet. In 2013 the airplane's pilot sent the guitar to auction where it sold for a mind blowing $965,000!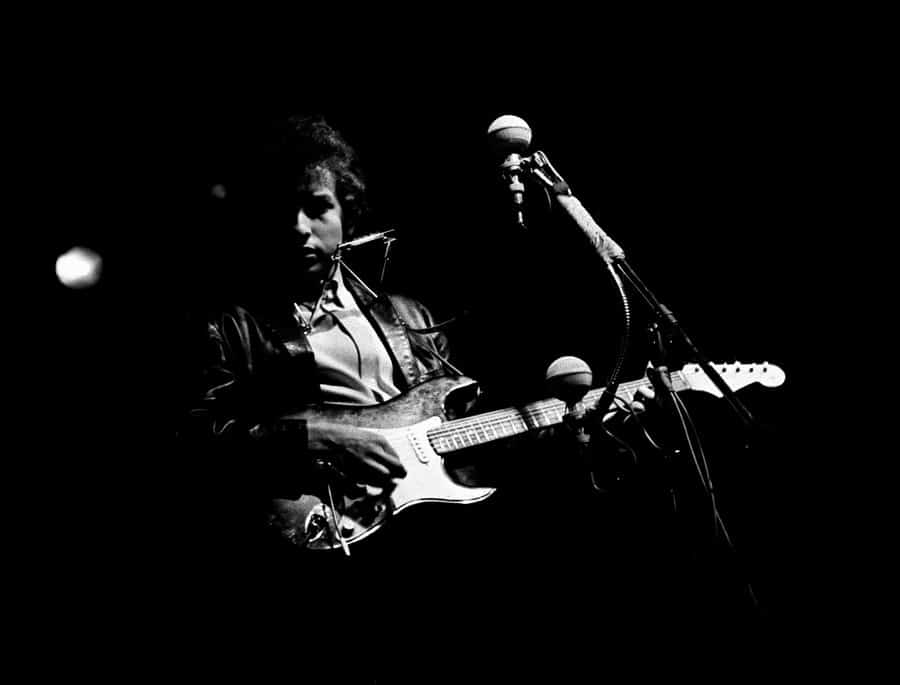 A Beatles Gibson SG
Both John Lennon and George Harrison used the same Gibson SG on the Revolver and White Album records. Provenance doesn't come much greater in music than The Beatles and the guitar sold for $570,000.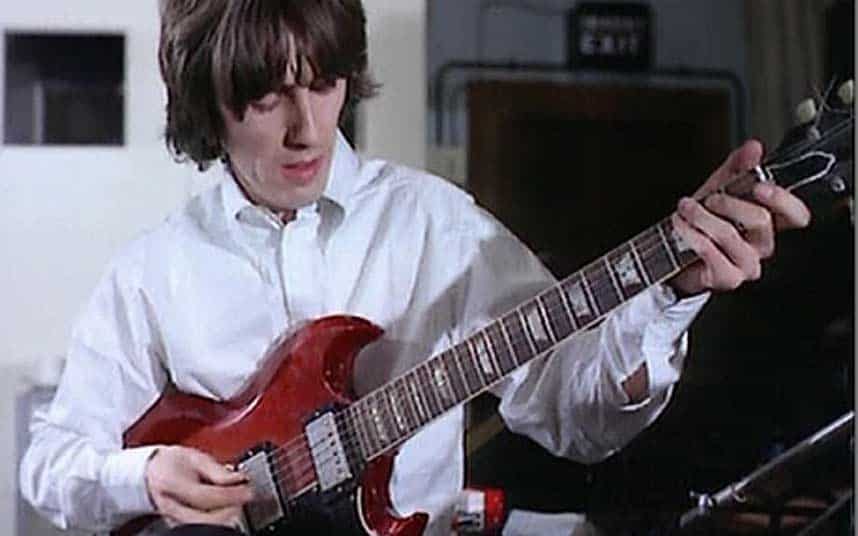 Bob Marley's National Treasure
Bob Marley famously didn't own many guitars. However, one of the first Washburn guitars ever made was something he did posses. Rarely played by Marley, he donated it to his guitar technician. It has been since classified as a national treasure by the Jamaican government and valued at $1,200,000.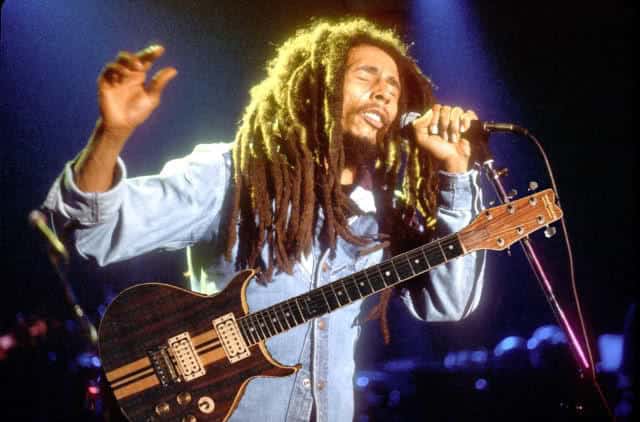 Vintage Guitars or Re-Issues?
Not all vintage guitars are as valuable, but even those not owned by celebrities can fetch a pretty penny. If you are in the market for a vintage guitar but don't want to spend so much money, a good idea is to look at a reissue. Major manufacturers such as Fender and Gibson make high quality reissues of popular vintage guitars but with modern  electronics inside.
A much cheaper alternative to the classic vintage guitar look and sound. However, if your heart is set on a true vintage guitar, be wary of counterfeits or guitars that need a lot of work. Vintage guitars in high demand are often copied and sites such as eBay can be a good place to research, but extremely difficult to check for modifications and forgeries.