Sculptures, furniture, paintings, jewelry … everyone has found in an attic or has inherited, this kind of antiques. But are these items valuable nowadays? and how to sell them? Here are eleven questions you should ask yourself before discarding them or rushing to an antique dealer to have them appraised.
Are these rare objects?
What is striking is that individuals often don't know what they own. They have inherited knick-knacks, have been given a painting, hanged it, and no longer really look at it. Some antique experts and auctioneers, therefore, recommended stopping for a few moments in front of the object to try and see it with a new pair of eyes. You have to try to distinguish what makes it unique, what makes it different from an ordinary, mass-produced object. In the case of artworks produced in series, like for instance lithographs, photos, and sculptures, the value will largely depend on the size of the series itself. This explains why a lithograph by Dali, known for his very long editions, will rarely have much value; just like a small animal bronze made in thousands of copies.
What antiques are on the rise?
Decorative arts are nowadays on the rise. Antique pieces of furniture hardly unleash the same passions from vintage and antique enthusiasts, who are now rather interested in rare trinkets like decorative ceramics, glassware, paintings, and sculptures. On the other hand, rarities can still be found among collectibles like stamps, old coins, antique watches, which interest connoisseurs and benefit from stable prices.
Are these antiques signed?
Furniture, art objects, and artworks can be signed in various ways. On an antique piece of furniture, it is the maker's mark, impressed with a hot-iron, carved, or painted on an inconspicuous part of that piece of furniture (inside of the drawer, back of the frame) that helps identify it as authentic. On a sculpture, the artist puts his or her signature on the clay mold, which will then appears on the bronze. Silver and gold jewelry objects bear hallmarks, a kind of signature that attests to the quality of the metal. Whatever they are, these signatures are often hidden, not very visible, in order to not distort the object. A magnifying glass is therefore often essential to spot them.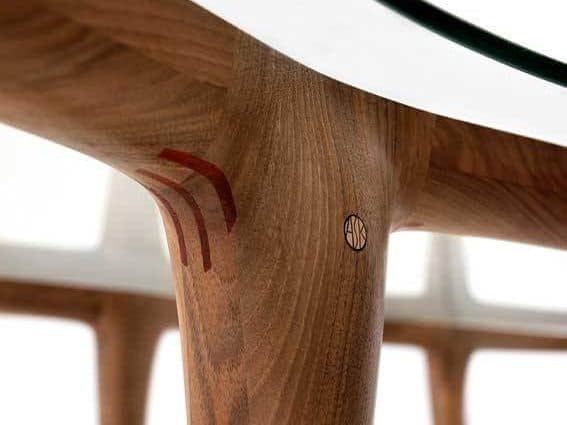 Be careful, however: the more the artist's signature is known, the greater the risk that the object is a copy. For very famous artists, there are more fakes than originals. Paradoxically, the less popular the name, the higher are the chances that this antique artwork is not a copy.
What materials are these antiques made of?
In order to appraise an antique, it is absolutely necessary to take into account the material composition of the object. In the history of art, most noble materials have had an ersatz: pure silver or silver-plated metal? It is therefore paramount to search for visible hallmarks.
A square hallmarks for instance, is proof that the items is made of silver-plated metal. Is a piece of jewelry made of gold or is it just gold-plated? There is also a square hallmark on gold-plated items.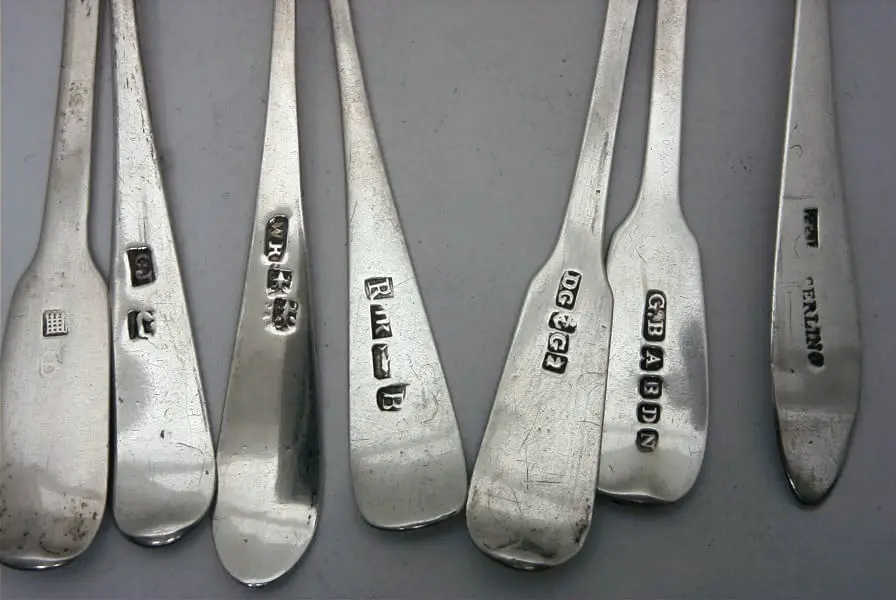 Solid wood or veneer? Turn the furniture upside-down, and look at the back of the drawers to check if the wood essence is different from the rest of the furniture. Bronze or regulus? Scratch the surface in an inconspicuous place: if the color appears yellowish, it is bronze. If it is white, it is regulus, also called "poor man's bronze".
The same observation should also be applied to paintings, watercolors, and drawings: in low-angled light, the relief of the pigments and the line should appear. Otherwise, it is a reproduction.
What is their manufacturing quality?
Over time, masterpieces become more valuable. But this is not the case with everyday objects. It is important to be aware that an object that was worth less when it was purchased is unlikely to increase in value over time unless you discover that it has been made by an unknown genius, which is quite rare!
For example, in the case of antique jewelry, two options are possible: either the mounting, the assembly, and the work of the jeweler raise the value of the ornament beyond the weight in precious materials; or the work is not significant, and it can be sold by its weight at the market price.
Where do these antiques come from?
Sometimes you need to take into account that tale that has been passed from generation to generation in your family. If the grandmother to whom the Gallé vase belonged, lived all her life in Nancy, France, and was intimate with the master glassmaker Emile Gallé, or if the grandfather rubbed shoulder with some artists in Montmartre, or if there were soldiers in the family that took part in the sacking of the Summer Palace in Peking in 1860… then the study of the object may take a completely different direction. It is therefore important to collect these fragments of history.
From what period do these antiques date back to?
Be careful: age is not a guarantee of value. Except for a few exceptions, archaeological pieces or Roman antiquities are not very popular, and Haute Epoque furniture (between the 14th and 17th centuries) is difficult to sell. The question here is rather to ask if the object belongs to a period that is Zeitgeist like for instance the Art Deco, or sometimes the eighteenth century (if it is a very beautiful piece) and if it is representative of its time.
In what condition are these antiques? Have they been restored?
The condition of the object is absolutely essential to determine its value. It can be a source of disappointment for individuals, but a piece of furniture or an object that has been restored may lose a lot of value. For example, a cracked or damaged glass object is worthless because it can't be repaired. More generally, restorations are tedious, expensive, and do not allow the object to fully recover its value.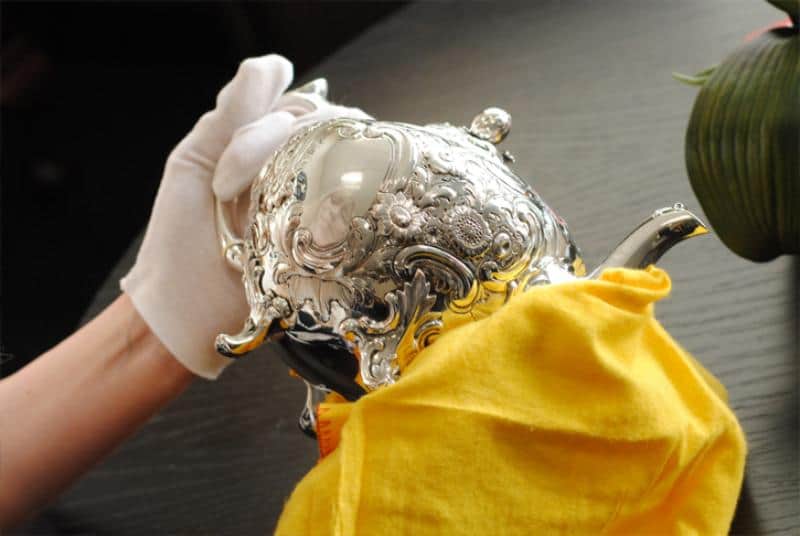 What is the current market for this type of antiques?
Some periods are nowadays ignored on the antique market because they no longer correspond to the current taste (the Primitive style for example, from the Elizabethan period). The best question to ask yourself is: can my object fit into a contemporary interior? In other words, does it have its place in decoration magazines, and can it seduce my fellow contemporaries?
How big or small is this antique?
This is an essential element, that is too often overlooked by owners who send photos of their objects without specifying their dimensions. A 20 cm tall bronze is not at all as valuable as an 80 cm bronze. The same goes for ceramics. An extraordinary object can see its value increase because of its size.
What are these antiques worth?
The Internet is a formidable source of information on objects and their history. It often allows you to get a first idea of what an antique is worth, and to compare your treasure with others. This is an excellent start, provided you don't take your search results for granted. One more reliable appraisal source is auction results published on the Interencheres.com website or values given by Artprice.com.
Many certified antique appraisers are accessible from websites such as JustAnswer. Experts are available around the clock for online and phone consultations. You can get a live appraisal of your items by simply typing your question in the interactive chat below:
Another thing to take into account: for the buyer, a price is always too high. In fact, it all depends on whether you are selling a classic object or an exceptional object. If your object is classic, the price obtained will be that of the market. If the object is exceptional, because for instance, it belonged to someone famous, then the price will be driven up. For example, a pair of Edgar Brandt's cobra-headed andirons sold at auction for €16,000, while Yves Saint Laurent sold the same for €165,000.
How to sell antiques at the best price?
Before selling your object, you have to buy it at the right price. Knowledgeable antique dealers will tell you that you make your money when you buy something, not when you sell it. And a good investment is to buy out of fads. The antique market being a special market, if you speculate, you have a 90% chance of going straight into the wall. It is necessary to surround yourself with competent people and get informed advice to make a successful investment.
Then, when it comes to selling antiques, it is necessary to inquire before taking any step and carry out all the necessary research. For instance, you can get a rather good idea of one your antiques are worth by researching similar items on online antique marketplaces like Ruby Lane, eBay, or Proantic, Last but not least, you might even need some specific items to carry out expertise in order to obtain a certificate of authenticity. Without it, an artwork, even if it is "good", will not be officially considered as "good".
Last piece of advice: in the hands of a professional, a seller will get the best price. Unless you are yourself an informed collector.
Photo by K. Mitch Hodge on Unsplash