Lakewood Antiques Market - Cumming, GEORGIA
Hosting over 500 dealers in a 75,000-square-foot air-conditioned facility on Atlanta Highway in Cumming, Lakewood 400 Antiques Market is a true behemoth in the state of Georgia. Spun off from the long-standing Lakewood Antiques Market on the south side of Atlanta, this flea market is held on the third weekend of every month and gathers dealers from across the Southeast (Alabama, Florida, and all over the South) who travel the show circuit to bring in a lot new more items.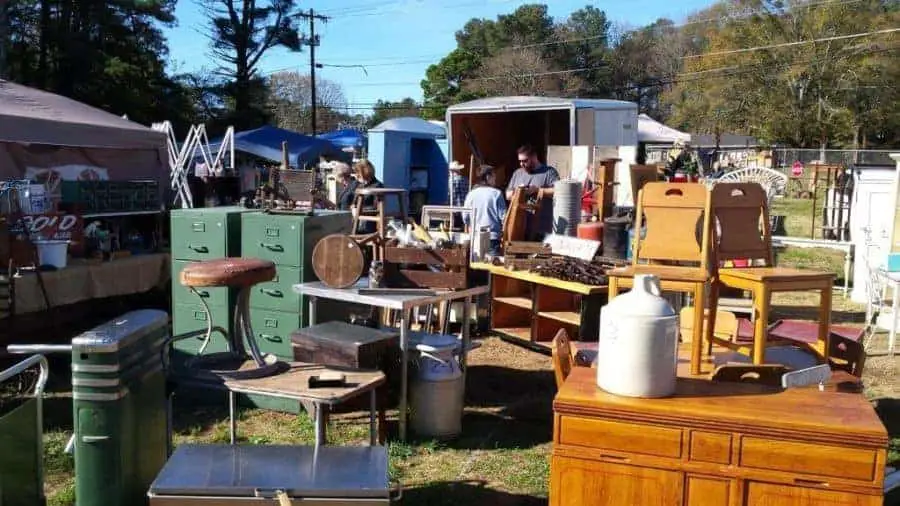 Vendors selling at the Lakewood 400 Antiques Market showcase all kinds of vintage related items, ranging from antique furniture and decorative arts to collectibles, sports memorabilia, nautical merchandises, hand-made lamps created from vintage gear, and one-of-a-kind objects perfect for decorating lake homes.
⚠ COVID-19: Amidst the coronavirus pandemic, show schedules might be subject to change. Please consult promoter's social media and website before heading out. COVID-19 live updates
The antique market has a food court that sells everything from burgers to chicken or tuna salad, corn dogs, funnel cakes, and BBQs, which allows visitors attending the Lakewood 400 Antiques Market, to spend the entire day there without starving!
Where: 1321 Atlanta Hwy Cumming, GA 30040
When: Third weekend of every month: Friday 09:00 – 17:00 | Saturday 09:00 – 18:00 |Sunday 10:00 – 17:00
Web: lakewoodantiques.com