Raleigh Flea Market - Raleigh, NORTH CAROLINA
This North Carolina Market has been an institution since its foundation in the early 1970s. In fact, Raleigh Flea Market is nowadays frequently dubbed as one of the best flea markets in the US.
The Raleigh Flea Market is the triangle's most popular shopping destination with nearly 1000 vendors, spanning six buildings and several acres on the fairgrounds campus. Raleigh Flea Market is famed for its wide selection of oddities and is certainly the place that has that special something you are looking for.
With the largest selection of antiques, jewelry, and furniture in the whole of North Carolina, the Raleigh Flea Market remains one of the area's top year-round tourist destinations. Each year, around 2.4 million visitors go flea market shopping on the NC State Fairgrounds in Raleigh, according to the Triangle Business Journal.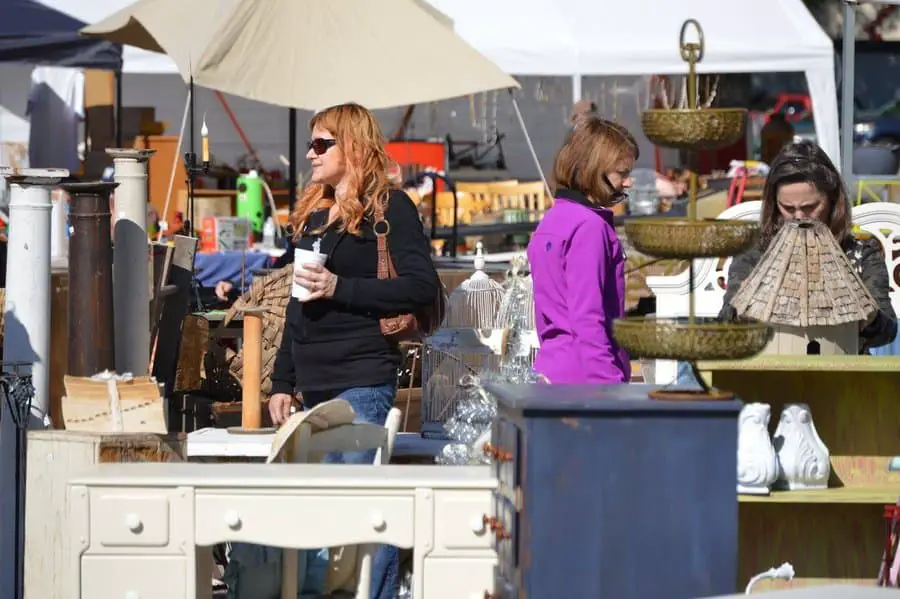 Among more than 600 vendors you will usually find between 100 and up to 300 antique dealers at the Raleigh Flea Market. Dive into the antique section to find anything from iconic 60s serving dishes and vintage jewelry to Victorian dresses and retro furniture. The Raleigh Flea Market also hosts two large air-conditioned buildings of permanent vendors and some outdoor stalls focusing on rare antiques, collectibles, and wonderful odds and ends. If you were planning to bring your dog along, rest assured that dogs are considered welcome visitors. In fact, the Raleigh Flea Market even features a "Dog Of The Week" on its Facebook page!
Where: Blue Ridge Road 1025 NC US (show on interactive map)
When: Saturday and Sunday: 09:00 – 17:00 (rain or shine)
Phone: +1 (919) 899 3532
Website: www.raleighfleamarket.net
Read: Full review of North Carolina's Raleigh Flea Market on Fleamapket