Grand Bazaar NYC - New York City, NEW YORK
Grand Bazaar NYC, formerly known as GreenFlea Market, has been operating for more than 25 years on the Upper West Side of Manhattan. It was among the first open-air markets in the city. Combining both antique/vintage collectibles and new handcrafted items, it is an ideal place to look for something different to give or to keep.
The market welcomes every week 120 -150 vendors and over 10,000 shoppers. Flea market enthusiasts will find wonderful items at reasonable prices — most of them not available anywhere else.
Some of the handcrafters at the market will also offer custom-made merchandise, from jewelry to furniture to clothing. The vendors take pride in helping shoppers find just what they're looking for. And you can bring the family: there is something for everyone.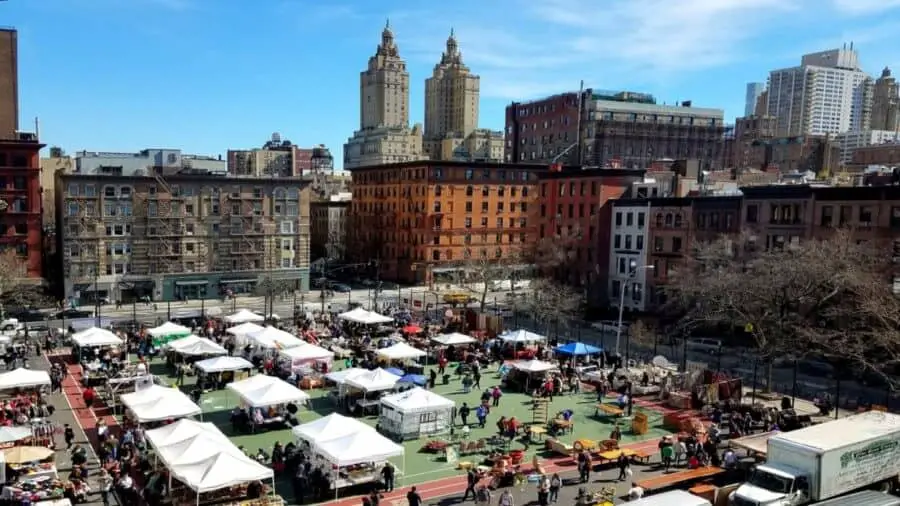 Where: Columbus Avenue between W. 76th and W. 77th Streets on the Upper West Side (show listing on map)
When: Every Sunday: 10:00 – 17:30​
Read: Listing of Grand Bazaar NYC on Fleamapket
Website: https://www.grandbazaarnyc.org/
---
For more information about NYC's best flea markets, read our article Flea Markets in New York, featuring our favorite 12 flea markets in Manhattan, Williamsburg, and Brooklyn! You can also view NYC's best flea markets on our interactive map fleamapket.com.
Our interactive travel guide features the best flea markets in Manhattan as well as more up-and-coming neighborhoods in Brooklyn and Williamsburg, to help you find everything from vintage furniture to nostalgic memorabilia, old books, accessories, clothing, and retro decorative items.