Nashville Flea Market (The Fairgrounds Nashville) - Nashville, TENNESSEE
For country-music fans and aspiring songwriters from all over the world, a trip to Nashville,
Tennessee
, is the ultimate pilgrimage. However, Nashville has something else that makes it worth the trip: the
Nashville Flea Market
, a monthly flea market, also known as the Nashville Fairgrounds Flea Market.
On the fourth weekend of every month, from Friday to Sunday, the Nashville Flea Market takes over the state Fairgrounds which become one of the biggest flea markets in the United States. Thousands of shoppers flock to this truly massive flea market, which has something for every type of flea market shopper: From bric-a-brac to antiques, refurbished & vintage furniture, dollar items, wholesaler stuff, crafts, jewelry, vintage clothes – you name it, the stalls at the Nashville Flea Market probably have it. You just need to plan sufficient time to look around. Don't be discouraged by the stalls selling fake purses or tube socks for a Dollar. It is easy to avoid these booths since there are multiple buildings and several different outdoor areas around the Nashville Flea Market.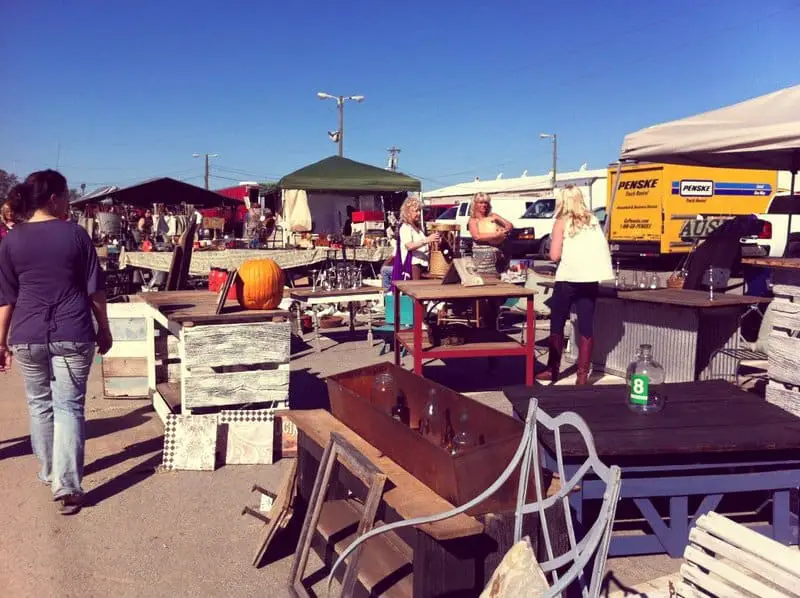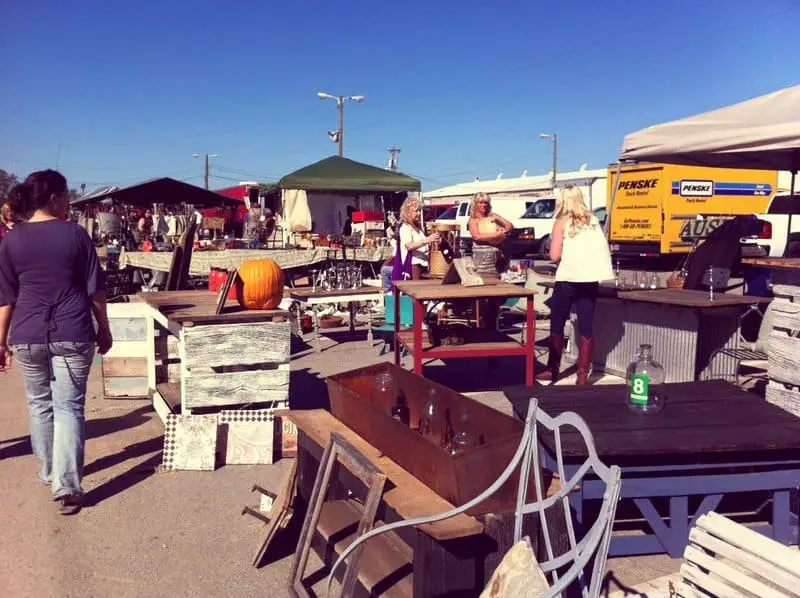 Besides the excellent variety of booths, the vendors of the Nashville Flea Market are very friendly, excited to talk about what they are selling, and willing to haggle – especially if you can pay in cash. Just follow the regulars to find sellers who bring top-quality items to be sold at the fairgrounds and keep in mind our tips to make the most of your Nashville Flea Market experience.
If you are in Tennessee, try to come back multiple times to get a sense of where to find the true treasures. When planning your trip to Nashville Flea Market, keep in mind that all months or even days do not bring the best flea market shopping and selling experience. Since the Nashville Flea Market operates all year long – January through December – there are days that are more convenient than others. Sundays may be getting you better prices and the Fairgrounds market will be less crowded. Also, keep in mind the best season for Nashville Fairgrounds Flea Market: choose a cool day – you will need your energy to browse through all those stalls.
Where:  State Fairgrounds – 625 Smith Ave Nashville, TN 37203 (show on interactive map)
When: 4th weekend of the month (January – November) and 3rd weekend of the month (December): Friday 08:00 – 17:00 | Saturday 07:00 – 18:00 | Sunday 07:00 – 16:00
Website: www.thefairgrounds.com
Read: Full review of Nashville Flea Market