Golden Nugget Antique Market - Lambertville, NEW JERSEY
Since 1967, the Golden Nugget is a "gold mine" of an indoor/outdoor market specializing in antiques, collectibles, art, and more: Every week, thousands of savvy antique-hunters and bargain-browsers visit the Golden Nugget to find a variety of just about anything and everything old or "new-again".
Some consider the Golden Nugget Antique Market as the East Coast's premier market for vintage and retro items and New Jersey's best flea market. The list of vintage treasures you might find there is long and includes furniture & home decor, paintings, clothing, jewelry, Victorian collectibles, sports memorabilia, model trains, books, dolls, arts & crafts, toys & games, lamps, pottery, comic books, vinyl albums, vintage wall clocks, watches, glass, china, porcelain, garden items, coins, stamps, art deco, hardware and everything else imaginable that is antique or collectible.
Besides looking for the perfect gift for family or friends, one of the main reasons people shop there is to find decorative items for their homes. According to the organizers of the Golden Nugget Antique Market, the crowd of buyers lately includes the faces of a younger and diverse group of people. Young adults are attending the Golden Nugget looking to blend store-bought items with a bit of their own nostalgia to create an eclectic mix of styles that reflect who they are now, as well as where they came from.
It's not unusual to find your soon-to-be family heirloom here. Part of the excitement of the Golden Nugget is that anything can turn up at any time. Naturally, this attracts a type of shopper with a tendency toward addiction… the collector.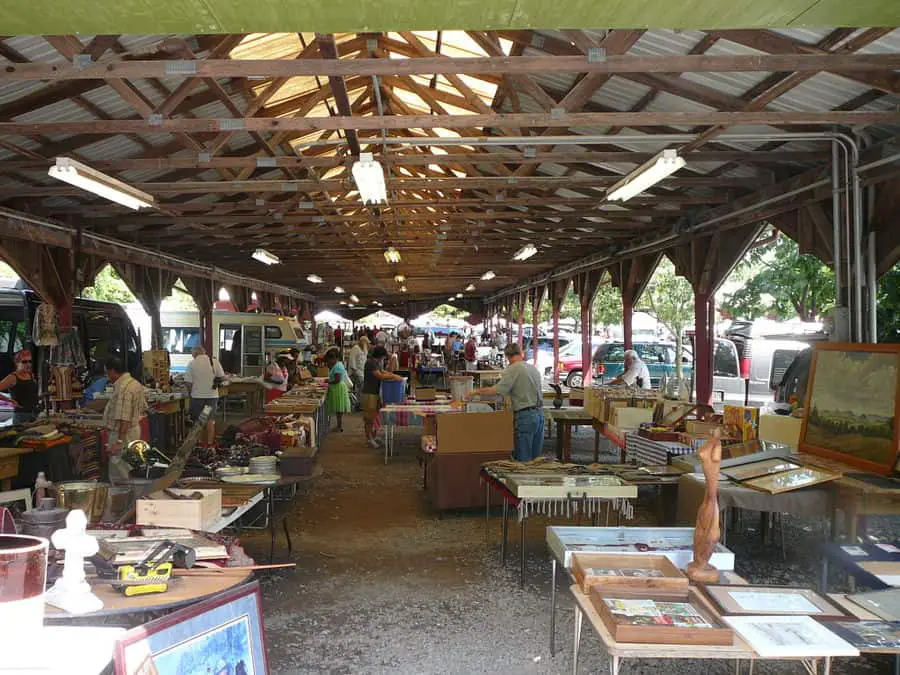 At the Golden Nugget Antique Market, most antique dealers have a passion for what they are selling. The visitors are sometimes rushing about from dealer to dealer, but please take your time. So much is missed in the rush and if you are looking for something specific, by all means, ask. Most exhibitors have merchandise in other locations and may not carry all their items with them. Also, many may have different merchandise at different times of the year.
Aside from the unique merchandise mix, the experience of the Golden Nugget Antique Market is enhanced by the friendly dealers who come weekly (some for over 30 years!) to sell a variety of wares. It is this chemistry that makes the Golden Nugget Antique Market a very exciting shopping adventure.
And since you're in New Jersey, why not pay a visit to other emblematic flea markets of the "Garden State"? Our carefully selected list of the best flea markets in NJ only features markets that offer the finest antique and vintage items. We've done the research so you don't have to!
Where: 1850 State highway 29, Lambertville, NJ (show on Fleamapket)
When:  Wednesday, Saturday & Sunday: 06:00 – 16:00
Phone: 609-397-0811
Read: Golden Nugget Antique Market listing on Fleamapket
Website: http://gnflea.com/