Rattan chairs, wrought iron table, brass buckets, glass cloches… Our infatuation for antique objects and vintage furniture spread outdoor! Nowadays, decor items are not exclusively limited anymore to interior design. They even begin to relegate contemporary garden furniture and high-tech barbecues to the rank of "antiques". Revenge is a dish best served cold… and out in the open!
After conquering other industries like clothing, home decor, music, Internet Technologies, automotive, and interior design, vintage now invites itself in the garden. Once the last stronghold of the house which only tolerated modern comfort with plush chairs and brand new barbecues, backyards, gardens, and terraces are now the perfect place to showcase vintage furniture.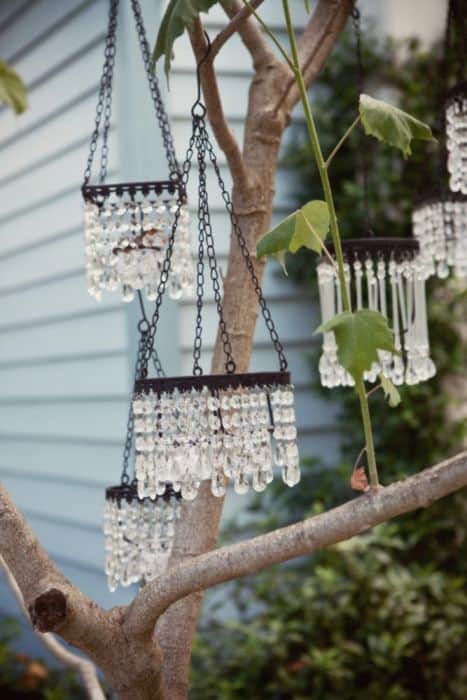 And it seems that this new trend goes well beyond a mere aesthetic approach. According to Gert van de Keuken, artistic director of the agency Studio Edelkoort, "vintage somehow answers this romantic-nostalgic trend that affects all sectors of the art of living, and therefore also the garden. But this phenomenon also reflects the fact that today's consumers are adopting a more ecological approach: they prefer to support nature, rather than master it".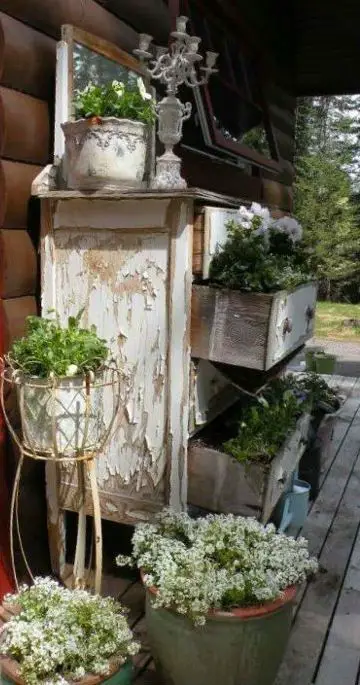 This return to the roots – which also results in the revival in our kitchen gardens, of forgotten vegetables like rutabagas and butternut squash – is expressed by the choice of decorative elements "restored by hand, which blend better into the natural landscape than contemporary furniture" to quote Gert van de Keuken.
This trend is blossoming both on social networks like Pinterest under the keywords "vintage garden", as well as in bookshops where books like Gardenalia: Creating the Stylish Garden and Gardenalia: Furnishing Your Garden with Flea Market Finds, Country Collectables and Architectural Salvage by Sally Coulthard (Ed. The Oak, 2013), offer advice and inspiration to garden decor enthusiasts and amateurs.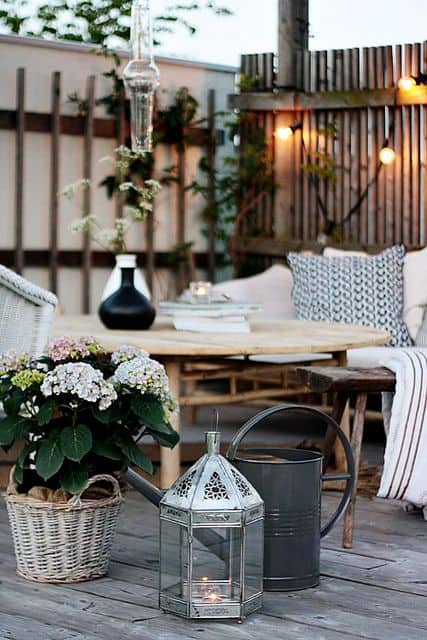 While some antique shops and galleries hit pay dirt by bringing this trend up to date among their regular (wealthy) customers – think a pair of garden vases with mythological drawings that reach 9,000 € at the Gallery Marc Maison located Quai Voltaire in Paris, or a long rattan chair priced  1,000 € at the Gallery Vauclair – other merchants are set on a more "democratic" niche. For instance, Julien Cohen of the Gallery Mes Découvertes, sells more affordable items like for instance a 70 € brass bucket or a 115 € Vermorel garden sprayer made of copper.
Now, try and stay away from re-editions and neo-vintage collections that are available at department stores. Most of those won't be as sturdy as the original, nor will have the natural patina of a genuine vintage wood bench, iron table, or sculpture. Also, they often don't come cheaper than the original! Far from it.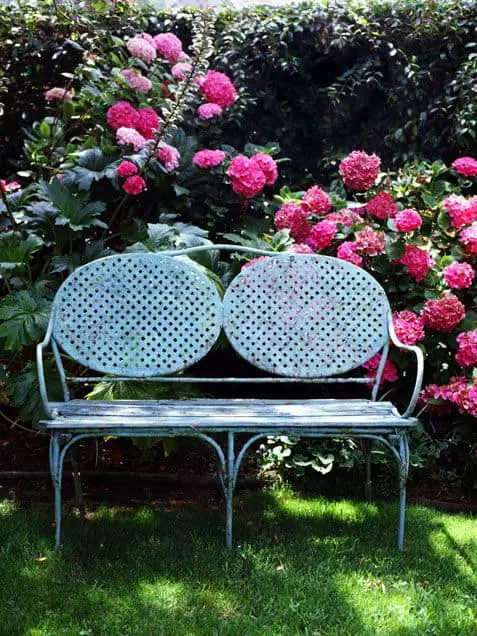 Instead, take a little time to investigate flea markets and yard sales in the region, or abroad. For instance, the city of Paris holds its first flea market specially dedicated to antiques & vintage garden furniture, back in June 2015. Featured as part of the "Gardens of the Tuileries" event, this flea market gathered a selection of twenty antique dealers and flea market vendors from the Saint-Ouen flea market, near Paris. Quite the place to find vintage treasures for the garden!
And if you're out of luck in the real world, you might want to do a quick search online to see what sites like eBay or Etsy have in stock for you. Anyway, Rome wasn't built in a day; and so should your garden. Patience, fortitude, and a bit of luck are the best ingredients toHere, we weigh Brexit's potential pros and cons on the antique collecting and trading industry. Ultimately, Brexit means changes for antiquing in Europe. building a genuine space.