From the rolling hills of the Upcountry to the glistening lakes of the midlands, South Carolina is blessed with stunning landscapes. While the beaches, historic homes, and delicious food in the easternmost state of the Deep South may attract people in droves, you can't miss out on the antique and vintage stores all over the "Palmetto State".
Knowing which antique stores and flea markets to visit in South Carolina can be hard. To save you time and make sure your visit is fruitful, here's a list of the best flea markets in South Carolina, Charleston and beyond. Each has 60% vintage and antiques.
1. Charleston Antique District –Charleston, South Carolina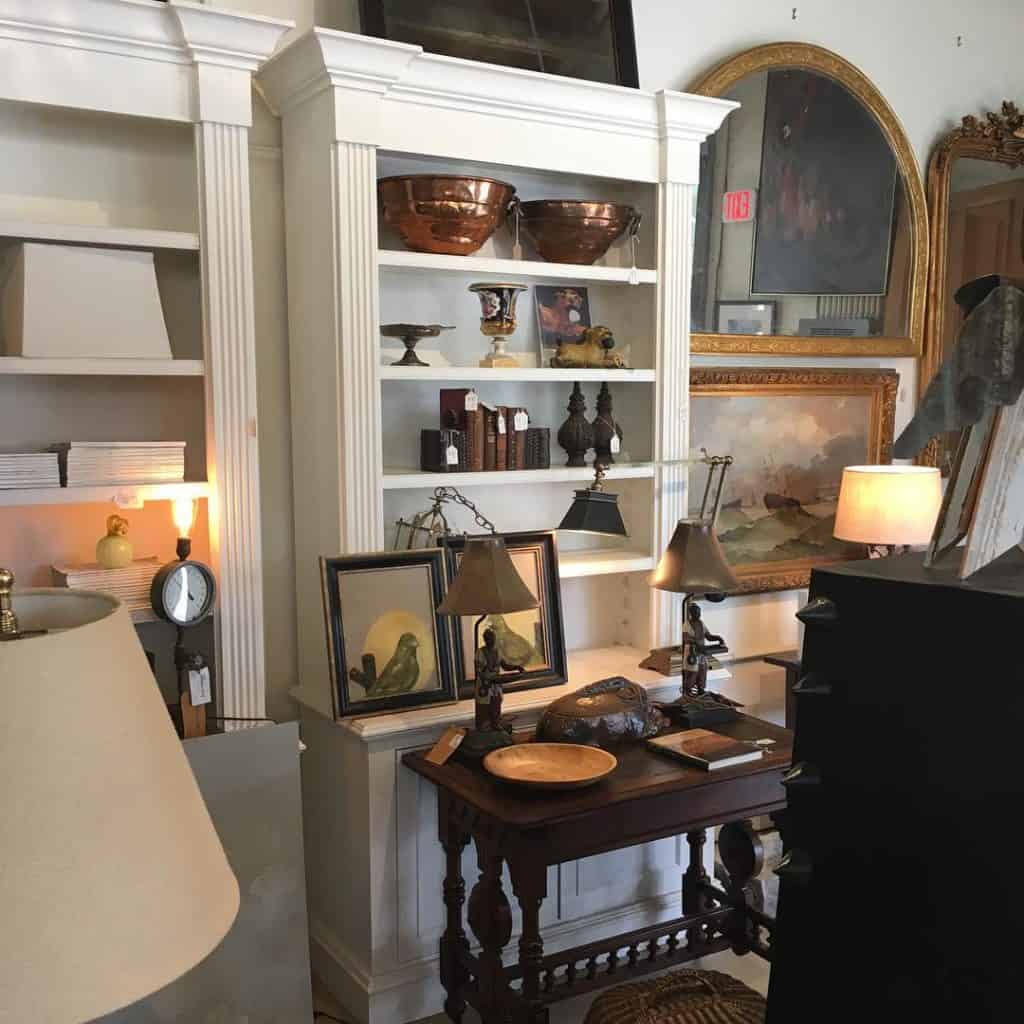 Beloved by publications such as Southern Living and thrifting fans alike, Charleston Antique District is one of the most vibrant antiquing spots in the South. Most of the stores are located on King Street, making it easy to spend the whole day shopping. Among the stores are gems like Golden and Associate Antiques. Browse through their high-end antique furnishing, lighting, art, and garden items. Another stop is Wynsum Antiques & Interiors, home of more than 20 antique dealers of art, jewelry, furnishings, and other items.
Where: King St, Charleston, SC 29401
When: Daily, hours vary by store, most shops are open Monday – Sunday: 10:00 am – 5:00 pm
Web: https://www.charlestonsfinest.com/lists/Kantiques.htm
Full review on Fleamapket: https://www.fleamapket.com/listing/charleston-antique-district/
2. Charleston Antiques Show – Charleston, South Carolina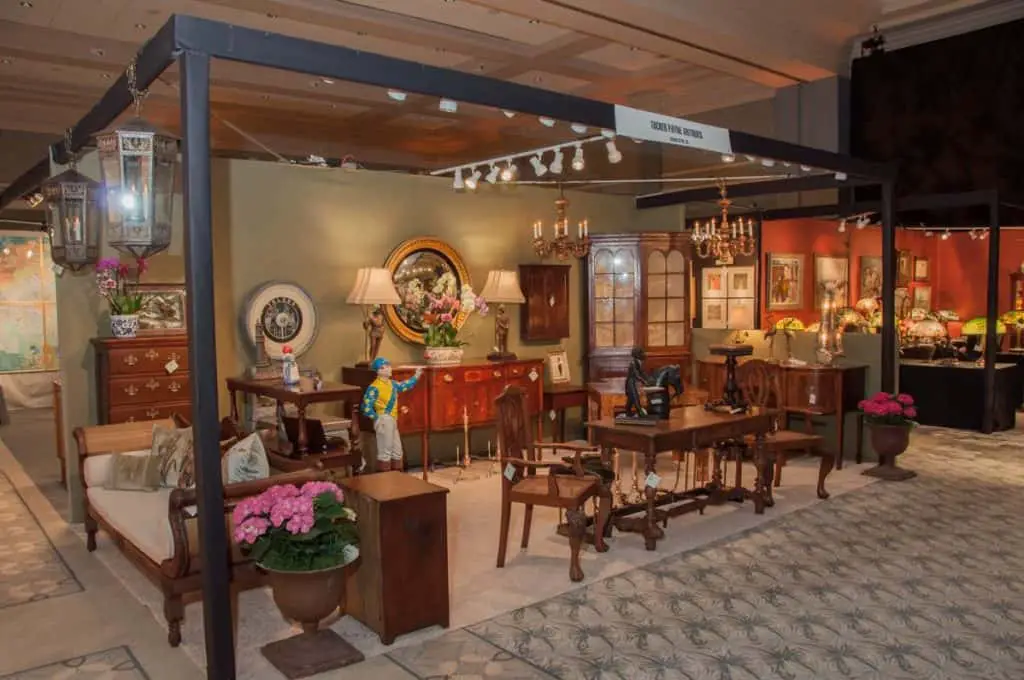 Antique fans with discerning taste know that some of the best finds are at the Charleston Antique Show. This prestigious annual show features the creme de la creme of antiques with 17th-century to mid-century modern pieces. English, European, and American furnishings are here, along with decorative arts, fine art, garden accessories, vintage jewelry, glassware, and more. The show is themed around buying antiques for the home and experts are on-hand for informative lectures during the event. Admission is $20, special preview tickets are available. 
Where: 95 Calhoun St, Charleston, SC 29401
When: Once a year in March (forthcoming events)
Web: http://www.historiccharleston.org/blog/events/category/charleston-antiques-show/

3. Olde Faithful's Antique Mall – Taylors, South Carolina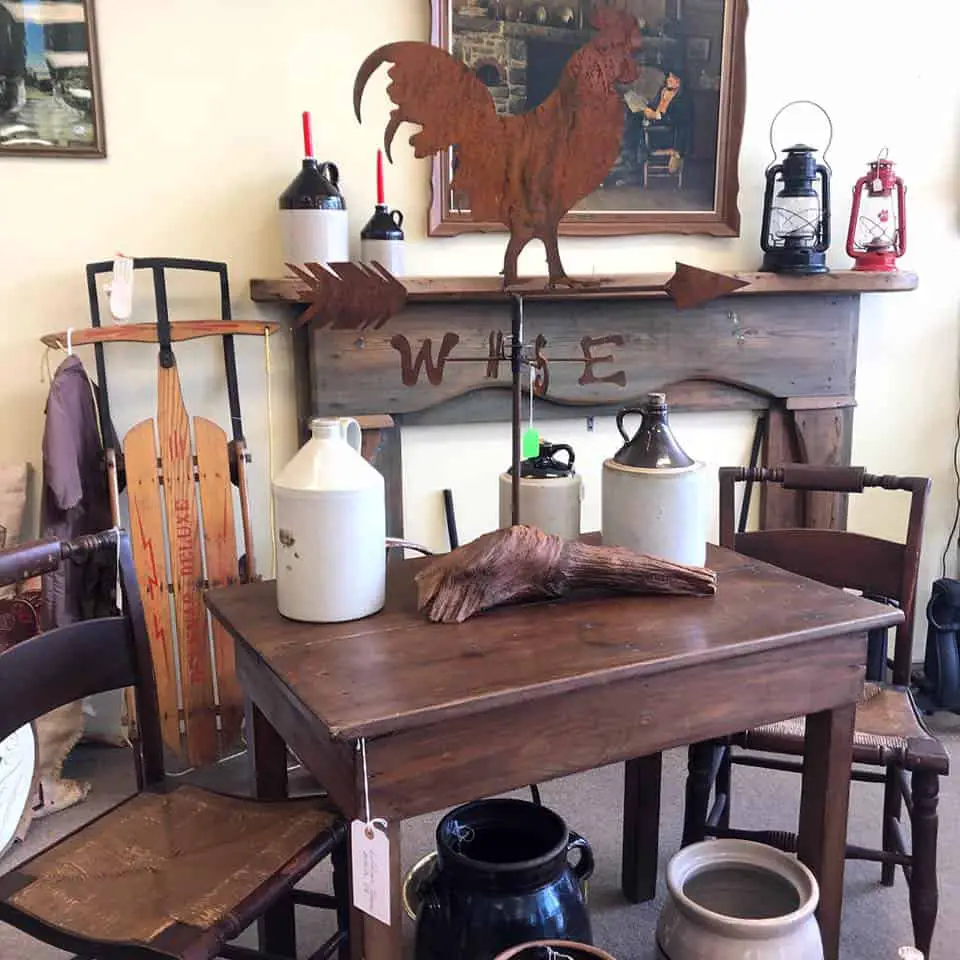 Olde Faithful's Antique Mall in Taylors, South Carolina offers a treasure trove of antiques from various periods. It's a fun walk through time as you browse their rich collection of vintage clothing, linens, glassware, dishes, salt and pepper shakers, and furniture. If you're in need of 40s, 50s, or 60s clothing, definitely put Olde Faithful's Antique Mall on your list. The store does a great job of showcasing many of their items on their Instagram and if you aren't in the area, they do offer to ship some pieces.
Where:  3606 Wade Hampton Blvd, Taylors, SC 29687
When: Daily | Monday – Saturday: 10:00 am – 5:30 pm  | Sunday: 1:00 am – 5:00 pm 
Facebook: http://www.facebook.com/oldefaithfuls

4. Palmetto Peddlers – Florence, South Carolina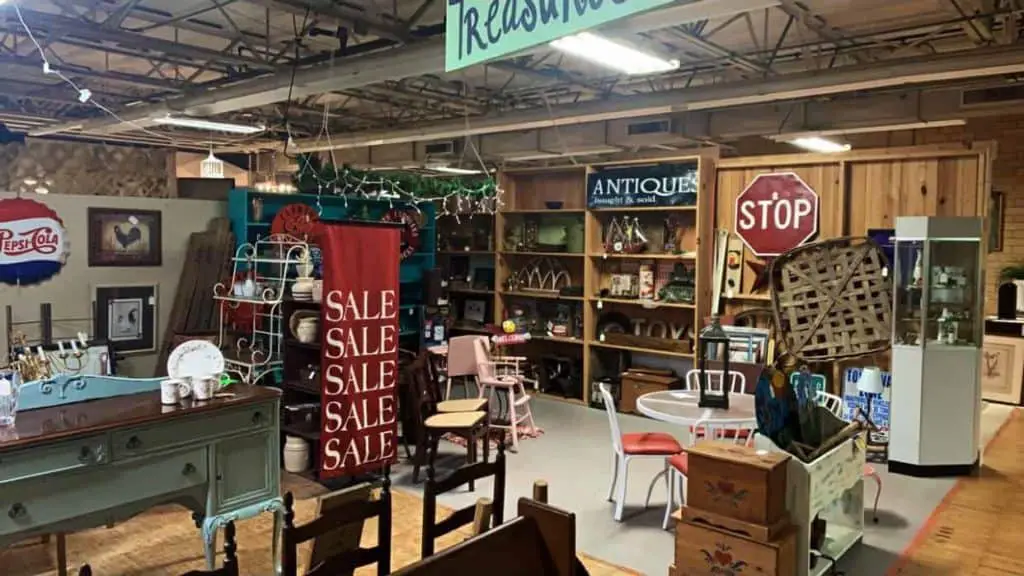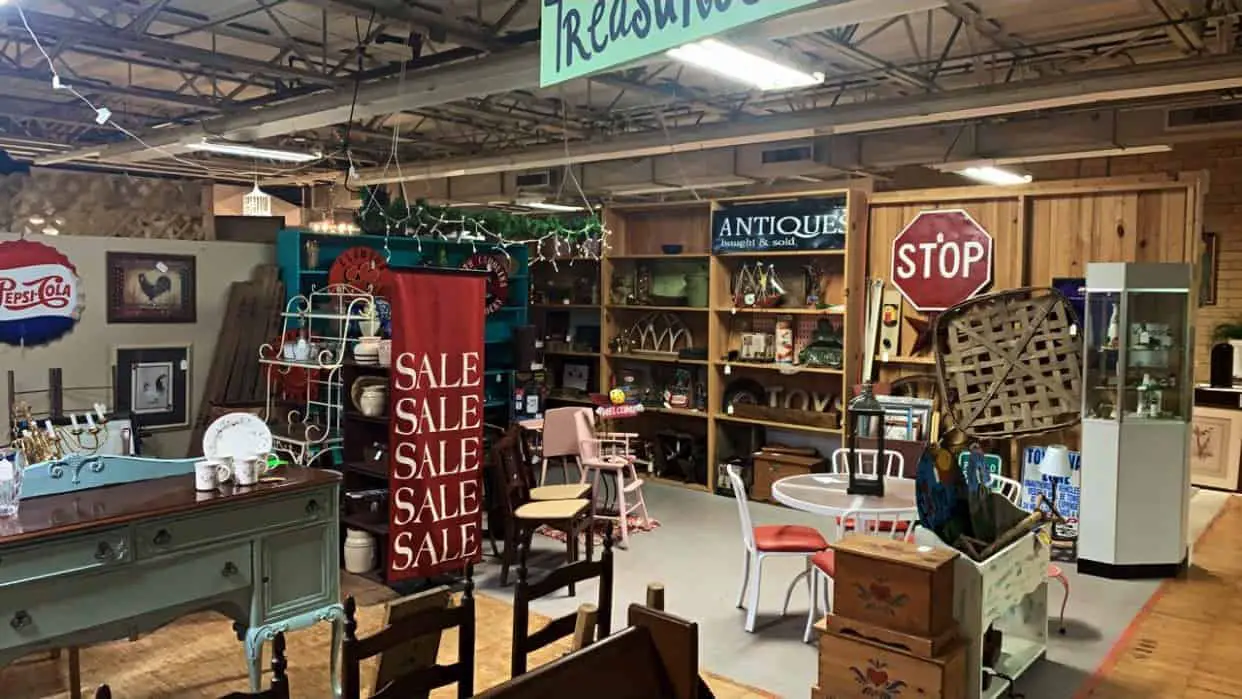 One of the largest and best flea markets in South Carolina is Palmetto Peddlers. Located in a refurbished factory, the antique mall offers 38,000 square feet of merchandise. Vendors offer an array of items including vinyl, artwork, jewelry, home decor, kitchen items, silver, and all kinds of antiques and collectibles. Over 170 booths are here and items are rotated daily, with more than 60% of merchandise authentic vintage and antiques. You can also find a few upcycled items here and there. 
Where: 2295 Hoffmeyer Rd, Florence, SC 29501
When:  Daily | Monday – Saturday: 10:00 am – 6:00 pm  | Sunday: 1:30 am – 6:00 pm 
Web: http://www.palmettopeddlers.com
Facebook: https://www.facebook.com/pg/palmettopeddlers
Full review on Fleamapket: https://www.fleamapket.com/listing/palmetto-peddlers/
5. Summerville Antique Gallery– Summerville, South Carolina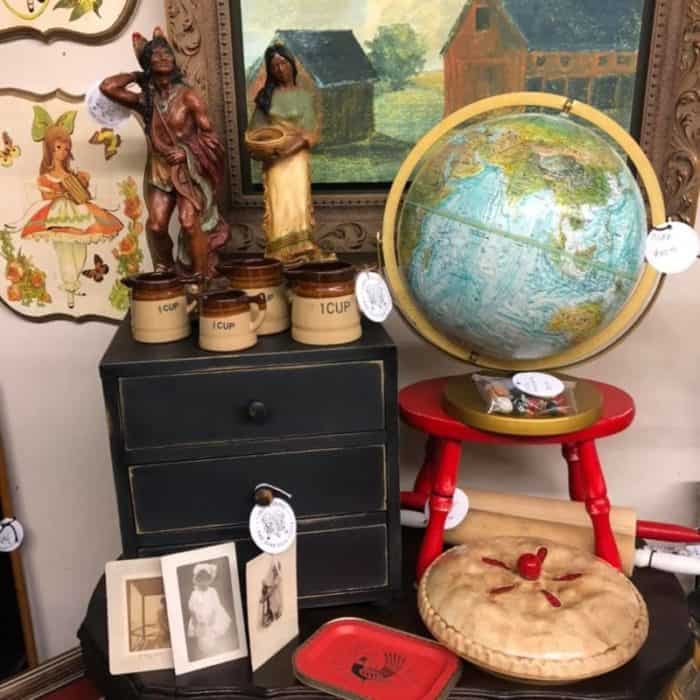 Where can you enjoy live music and shop for great antiques in South Carolina? Summerville Antique Gallery in Summerville, SC. This antique store features multiple vendors and regularly offers a bluegrass music event so you can browse for treasures while being treated to soulful sounds. Summerville Antique Gallery has been around since 2012 and has quickly made its place on our list of best flea markets in South Carolina. There are 10,000 square feet of antiques and uniques including vintage linens, bottles, glass, petroleum memorabilia, and furniture.
Where: 901 N Main St, Summerville, SC 29483
When:  Daily | Monday – Saturday: 10:00 am – 6:00 pm  | Sunday: 1:00 pm – 4:00 pm 
Web: http://www.summervilleantiquegallery.com

View the best US Flea Markets on a map
You can now visualize the best flea markets and antique fairs in the US, on a map! Not only have we included all the above flea markets, but we've added to the mix some of the country's most acclaimed antique fairs. Just click on the image below to access our map feature for free.