Mississippi is a state that is incredibly proud of its history and committed to preserving its historic landmarks and artifacts. Skills in handicrafts, construction, and creative artistry were commonplace in Mississippi and are still preserved and passed on through the generations. This also makes it a haven for a wide range of collectible items, and objects that are quite unique to the area.
For flea market and antique enthusiasts, Mississippi is the perfect hunting ground for wonderful finds, to be uncovered at the numerous flea markets and antique stores throughout the state. This, combined with its quirky small towns, makes Mississippi a great destination for a flea market road trip.
Here is our list of the best flea markets in Mississippi that you should not miss out on:
1. Best Flea Markets in Mississippi: The Lucky Rabbit
The Lucky Rabbit is a monthly flea market in Hattiesburg that seems to get increasingly popular with each event. This is a market that early morning can provide an advantage for, as it is possible to beat some of the crowds and rummage through for the best bargains.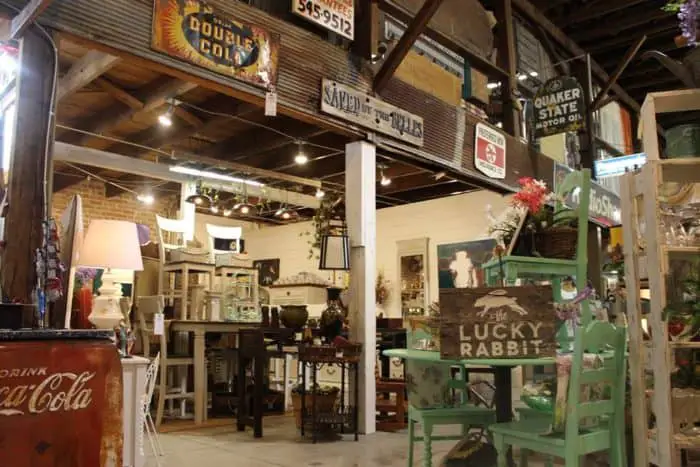 However, if you enter with a relaxed attitude, just soak up the awesome atmosphere of one of the best flea markets in Mississippi and stay for a chat with the incredibly friendly vendors.
Either way, you will probably leave with some incredible treasures. There are some amazing vintage sign collections, kitchen items, lamps, toys, cots, pieces of china, other decorative and curious objects, as well as great furniture spread around this market. Grab a drink and a snack from one of the many refreshment stands and just keep shopping!
Where: 217 Mobile St, Hattiesburg, MS 39401, USA
When: First Thursday-Sunday of the month: 08:00 – 15:00
Web: Full review of The Lucky Rabbit
2. Best Flea Markets in Mississippi: Flowood Antique Flea Market
With over 200 vendors setting up shop here, Flowood Antique Flea Market is now the largest of its kind in Mississippi. It is open for business every weekend all year round, with indoor and outdoor areas making it easy to shop come rain or shine.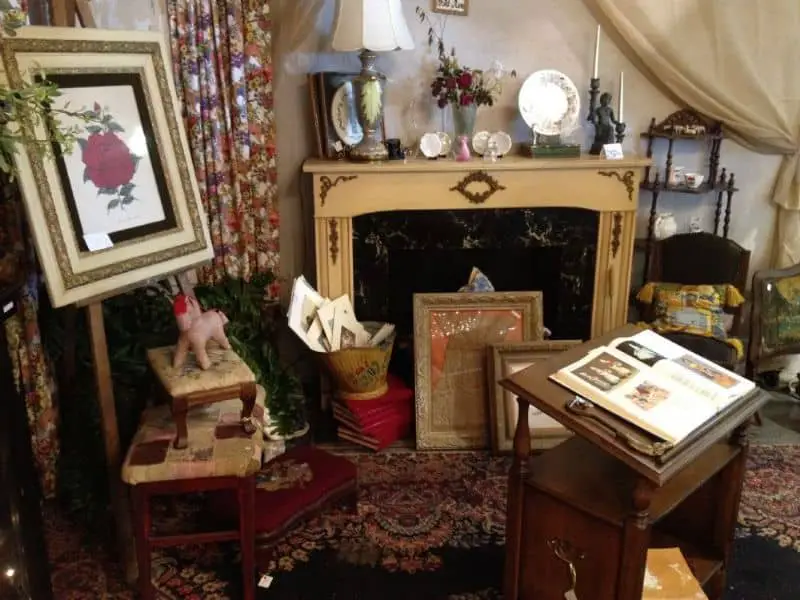 Though there are many vendors attending every weekend, their goods are rarely the same for weeks in a row, so even regular shoppers find new items here with each visit.
There are a few stalls here that hold 'typical' flea market goods, though the majority offer quality antiques with vendors that are somewhat expert in their fields. There are collections of antique books, pottery, toys, vintage radios, old computer games, military memorabilia and so much more that every visitor is guaranteed to find something they want here.
Where: 1325 Flowood Dr, Flowood, MS 39232, USA
When: Saturday: 9:00 – 17:00, Sunday: 12:00 – 17:00
Web: Full review of Flowood Antique Flea Market
3. Best Flea Markets in Mississippi: Antique Mall of the South
There are over 50 different vendors spread through the large floor space inside the Antique Mall of the South, arranged in such a way that what could be daunting is actually a pleasure to walk through.
Each vendor creates displays that are well organized and spotlessly clean, and the quality of the overall appearance of this store reflects the quality of the goods for sale at this excellent antique market.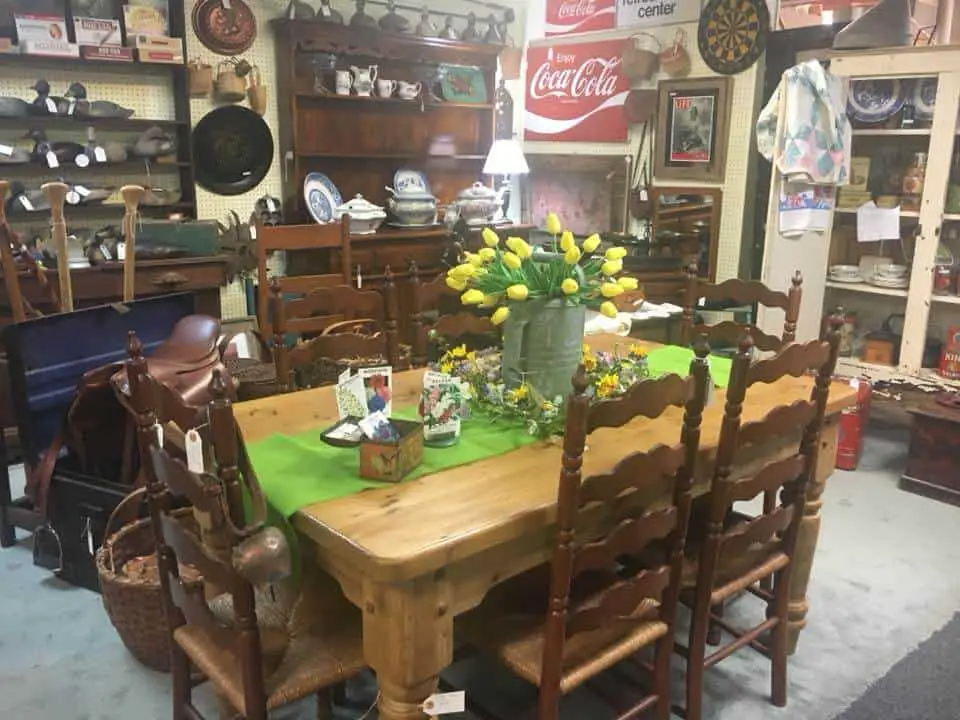 Vendors are not always present at their stands, so it can be tricky to negotiate on pricing, but the wares are valued very fairly at outset. This is the place to go for antique dining room furniture pieces; also many other decorative household objects, chinaware, clocks, and curios are on sale here. Anyone searching for unique finds to brighten their home should make sure to stop by here.
Where: 367 US-51, Ridgeland, MS 39157, USA
When: Monday – Saturday: 10:00 – 18:00, Sunday: 13:00 – 18:00
Web: Full review of the Antique Mall of the South
4. Best Flea Markets in Mississippi: Riverside Furniture
Riverside Furniture was founded in 1992, and after a couple of location changes now seems to have found its home. The items found in this store are extremely varied, and the owners pride themselves in sourcing a little of everything, but all in great quality.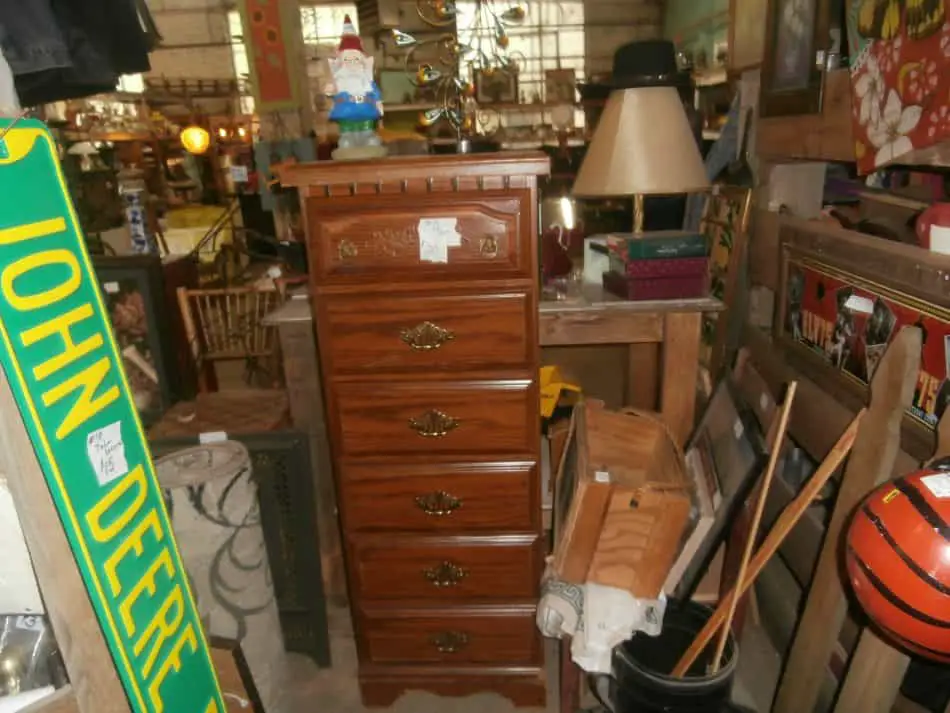 Riverside Furniture is open daily, and the owners continuously work hard to bring in new items and change up the goods on display, so shoppers will always find something new here, no matter how often they visit.
The variety of items here make it the perfect spot for treasure hunting, as you never know what you will find! There is furniture, bicycles, tools, pictures, lamps, toys and luggage, to name just a few of the kinds of things to be found here.
Where: 300 Highland St, New Albany, Mississippi
When: Monday, Tuesday, Thursday, Friday and Saturday: 9:00 – 17:00
Web: Full review of Riverside Furniture
5. Best Flea Markets in Mississippi: First Monday Trade Days and Flea Market in Ripley
The monthly market of First Monday Trade Days in Ripley is so much more than a shopping location. It is quite a huge local event with a proud sense of history, as the market has been operating for more than 125 years!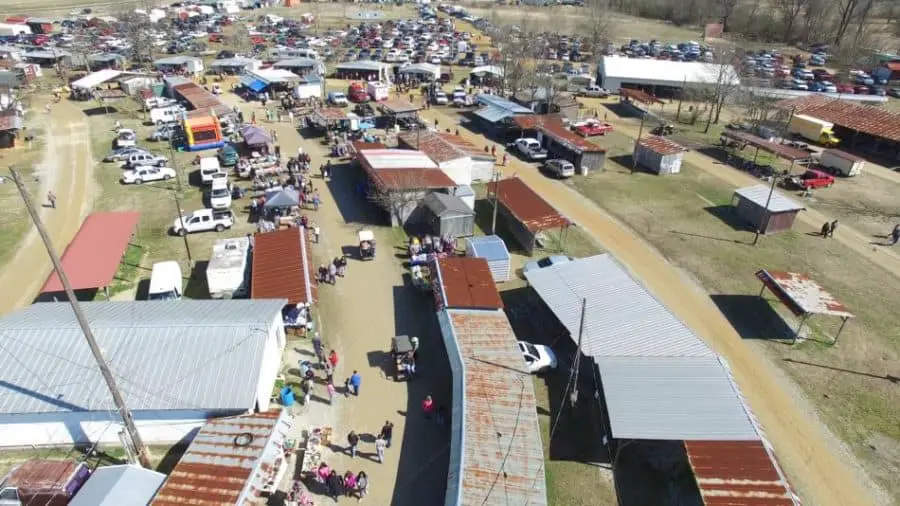 There are now over 600 vendors that set up their stands each month and organizers are keen to showcase local talent in handicrafts as well as offer quality antiques and vintage items.
There is a real neighborly vibe to this flea market, and it strives to be family-oriented and welcoming to all, whether buyer or seller. It is hard to do justice to the massive range of goods for sale at the First Monday Trade Days in Ripley; book collections, clothes, shoes, furniture, tools, signs, penknives and glassware names just a few. You really need to see it for yourself!
Where: 10590 Highway 15 S, Ripley, Mississippi
When: First weekend of each month
Web: http://www.firstmonday.ripley.ms
6. Best Flea Markets in Mississippi: TRADE DAYS LLC at Jones Center Flea Market
Trade Days LLC at Jones Center Flea Market is the largest flea market in the area of Pearl, Mississippi, with stalls spreading out over seven acres. This flea market hosts both indoor and outdoor booths and some of the indoor stalls are open for business even during the week. It is on Saturdays that this market really comes to life though, and is definitely the best day to come.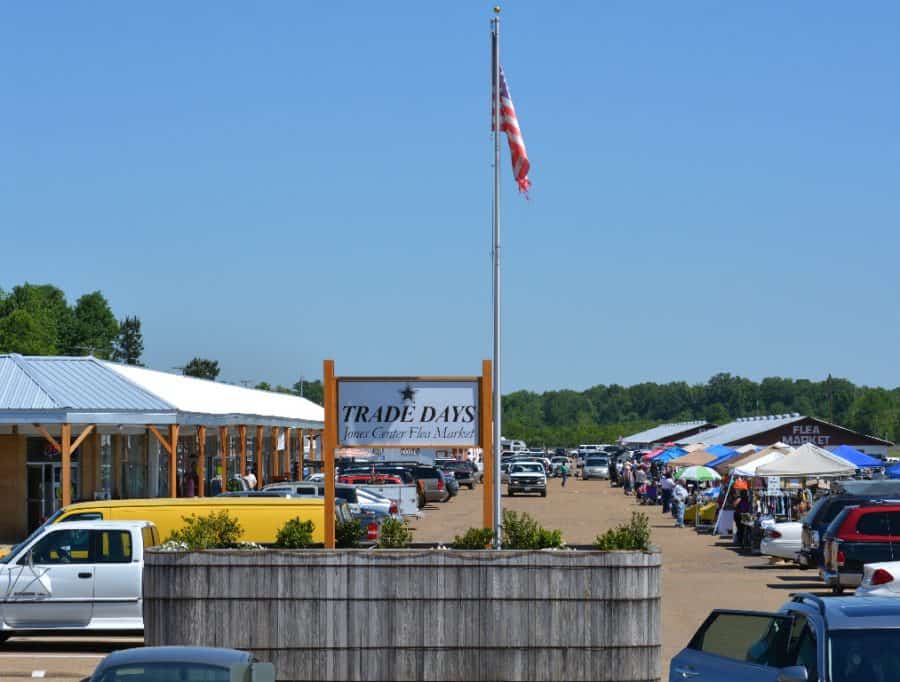 This market began as a small collection of garage sales and is now in its 51st year of trading – getting stronger each year. There is a wide range of antiques and collectible items on sale here, and if you are looking for something specific it is almost certain that a vendor will be able to find it for you. There is also jewelry, vintage glassware, home décor, clothing, furniture, and some excellent toy collections here.
Where: 3064 Highway 80 E, Pearl, Mississippi
When: Saturday: Dawn until dusk
Web: http://www.tradedaysllc.com