Globe-trotting for antiques sounds like an ideal way to spend time and money. Antique tours provide assistance with shopping trips. But tours are not one size fits all. Different companies offer varying levels of services and expertise. Some offer group excursions through historic districts, with stops at flea markets and shops. These tours are better suited to collectors who want to join like-minded enthusiasts for pleasure hunting. For people who mean business, though, customized, one-on-one tours may be the best route to take.
To determine if a specialty shopping service is for you, enjoy our guide to "What are antique tours?"
Types of antique tours
In general, antique tours fall into one of three categories. Some tours provide basic (1) pick up-drop off services. If you're simply looking for transportation, this is an option to consider. If you prefer more of an experience, some travel companies offer antiquing travel packages that include hotel and meal arrangements. Similar to wine and cultural tours, businesses like Treasures of Europe arrange (2) antique shopping itineraries for groups. There are also (3) custom antique tours, such as The Antiques Diva, that tailor buying trips to meet individual requests.  
Who takes antique tours?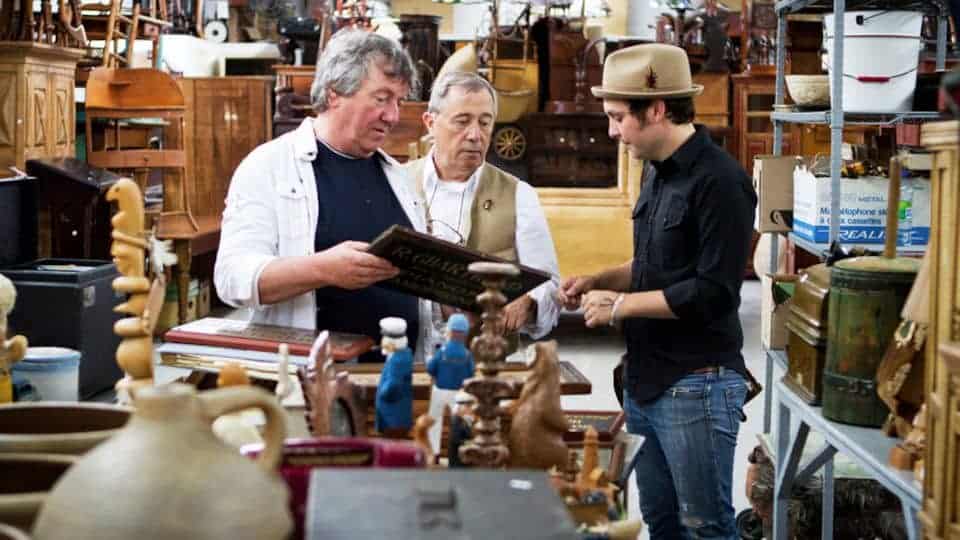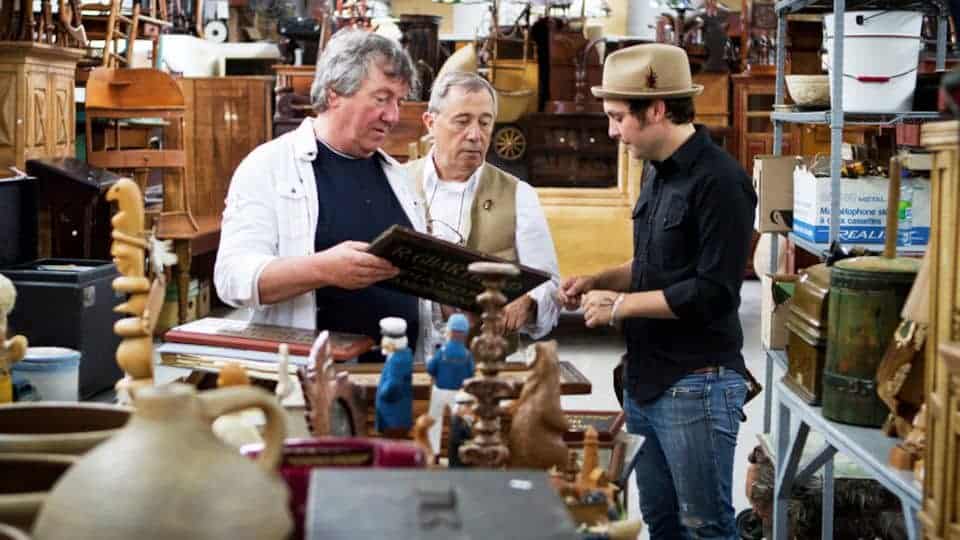 Any vintage enthusiast can book an antique tour. Typically, though, professionals may get the most out of customized tours. Antique retailers are certainly among those who book. But interior designers for hotels, restaurants, and private homes schedule guided shopping trips too. "We have clients who are looking to buy one object, but the majority of our clients are dealers or designers who are looking to buy a container worth of antiques," says Toma Clark Haines, owner of The Antiques Diva.
The pros often fly solo. "If a group books a tour together we will fulfill it, but serious buyers shop alone," Haines says. "If you're stocking your store you need time to concentrate on sourcing antiques to make the best decisions for your business."
Finding experienced guides
Qualified guides have access to antique nooks and crannies. "First and foremost – Diva guides need to have a slew of their own contacts in the antiques trade," Haines says. "Secondly, most of the guides have training either in a Masters of Fine Arts, Sotheby's or Christie's training programs, or a background in interior design."
Knowledgeable guides can be an asset. "My guide really zeroed in on the dealers she knew would have the items on my list," says Susan Shaw, owner of W Road Collection and Antiques Diva client. Plus, they make introductions to a competitive antique industry that can keep sources for merchandise a secret. "Unless you're known, you will not have access to some of the best deals and the best quality," Shaw says.
How customized service works
Discuss goals up front. Special attention includes creating a personal itinerary – and antique wish-list – before your arrival. For example, share Pinterest boards and magazine images to convey your shopping vision. "I get to see into their minds through pictures and conversation," says Antiques Diva Haines. "And then I see how I can make a difference in their store." Clients can also decide how many days and locations to cover. In most instances, personalized tours book appointments with dealers in advance.
Which destinations are covered?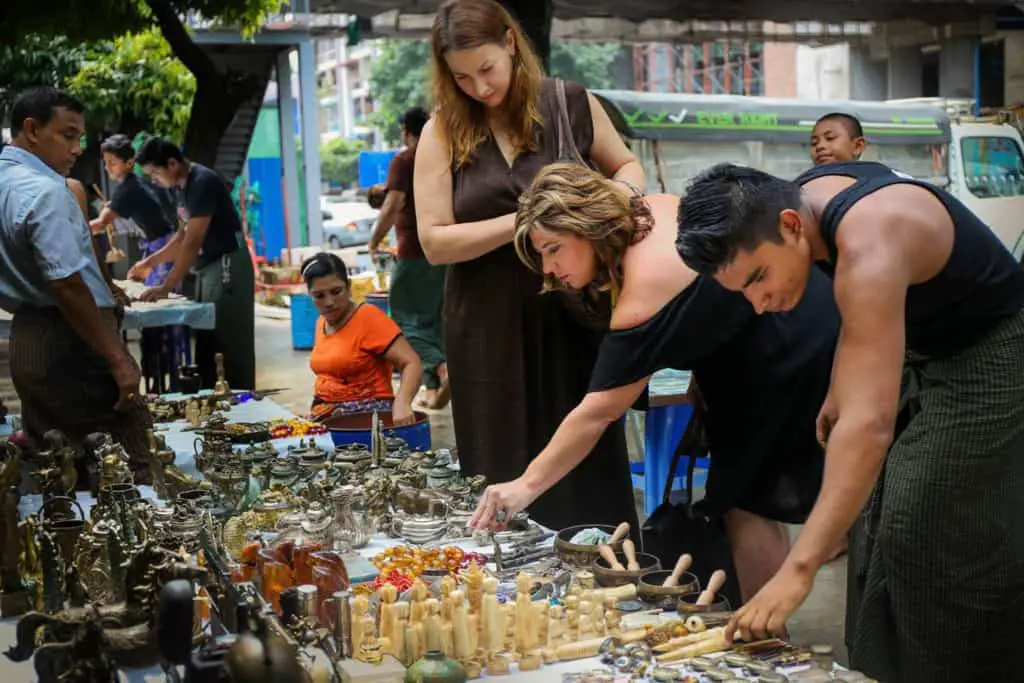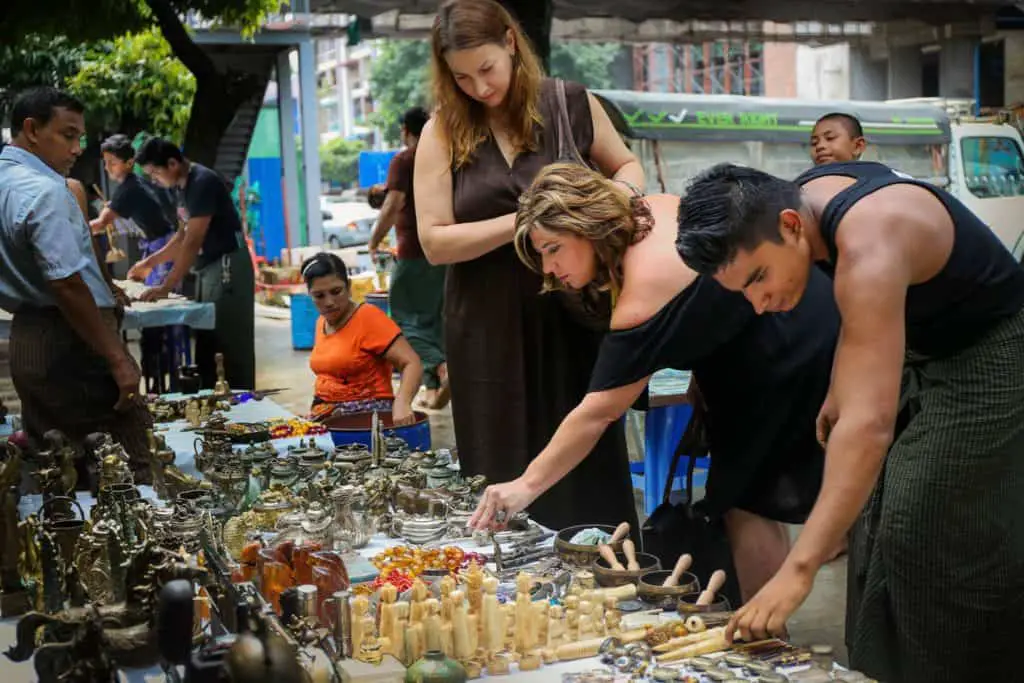 Tours span the globe. While a majority of antique tour companies cluster around Europe, some offer guides in Asia and the United States. "France, Belgium and England are all-time favorites for antiquing," says Haines whose company has guides on three continents. "Sweden definitely attracts an audience too." Trends can influence where antique tours maintain a presence. "In recent years, Thailand has sprung up as a top destination for high end designers as globally chic interiors become more important in the design world," she says. 
What do tours cost?
Several factors impact prices. For one, location affects costs. For example, booking a tour in Milan or the Hamptons can be pricier than a tour in rural Germany. The degree of personalization can also sway prices. Group packages tend to carry lower rates. In general, expect a customized antique tour to range from $500 to $1500 for a 2-person booking. Consider additional costs too. When budgeting, leave some room for shipping fees and taxes.  
Perks of specialty tours
On the one hand, custom tours can be pricey. Yet on the other, specialty services may save surprise costs and headaches. And ultimately tours strive to connect you with curated statement pieces that set your business apart from the rest.
• Local knowledge
Experts bring multi-faceted strengths. From navigating roads to staying current with hours of operation, a guided tour can get you where you need to go. And once there, local guides help break the language barrier to set deals in motion. Likewise, native speakers assist with questions about authenticity. "With my limited French, I would not have been able to get the full provenance about the piece," Shaw says, "but the guide was pivotal to learning the complete story that I could share with my clients."
• Stronger negotiation skills
Clear communication smooths the negotiation process. But there's more to bargaining than reaching a number. Local guides are not only familiar with how specific dealers work, they are also aware of the cultural etiquette for haggling. Plus, antique tours bring a collective buying power. "You're getting the buying power not of your budget, but of all of our clients coming together," Haines says. "Dealers start at a more serious price point when they start talking to you because they know our clients aren't buying one object, they're building a container."
• Access to more "under-the-radar" venues
Some flea markets and shops may run off the public grid. Whether pop-ups or by appointment only, it's easy to miss hidden gems. Experts can book private appointments and after-hours visits. They may even know the inside scoop on personal collections for sale. "We never would have landed on this architectural yard that had a menagerie of fascinating things like marble mantles and tons of terra cotta olive jars – but again, we had an appointment," Shaw says.
• Shipping concerns
Shipping and handling is often hard to handle alone. From how to label shipment manifests to customs rules, qualified antique tours know the ins and outs of exporting antiques from abroad. "If you're buying a lot of objects, the price is really unknown until the shipper knows what they actually need to pack and what's the safest way to get it to you," Haines says. There's also a risk of misidentifying goods, which can result in fines or even confiscation at customs.
Could you take an antique tour on your own?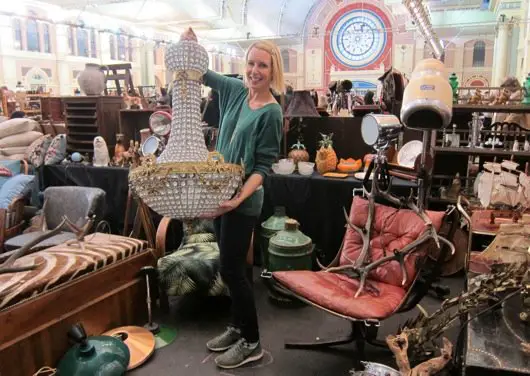 Vintage treasure seekers can certainly plan a flea market shopping tour. Even the pros independently coordinate buying trips to stock up on merchandise. "I do all the planning, booking, and research," says Duffy Hudson who, along with Helen Warrender, is a partner at Mostly French in Chattanooga, Tennessee. "I use quite a few resources like Antiques Diva, French brocante websites, and the flea market app," he says of searching for information across multiple sites, including Fleamapket.
Flexibility is also a big perk – especially when weather or the unexpected changes plans. "Serendipity has a lot to play in it," Hudson says. "I can stop the car when Helen yells, 'Antique!'"