Travel is more about the journey than the destination, as the saying goes. And for many vintage and antique seekers, the joy lays in the voyage toward discovery. Whimsy indeed has its perks. But adding a little structure can maximize a trip to some of Europe's most beloved antiquing regions. So how exactly do you plan a flea market shopping tour in Europe? From researching the best-of flea market shows to calculating costs of returning home – this guide has you covered.
Before you book that nonrefundable flight, review our checklist of 13 tips for planning a flea market shopping tour in Europe.
⚠ COVID-19: Amidst the coronavirus pandemic, show schedules might be subject to change. Please consult promoter's social media and website before heading out. COVID-19 live updates
Mark the calendar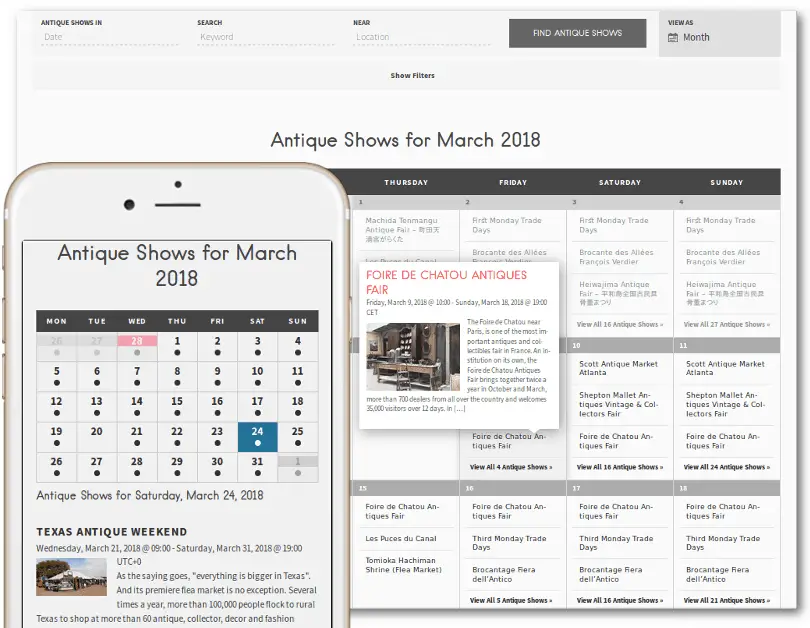 Hundreds of flea markets take place across Europe at any given time. Pin your favorites and make it a date. Scores of websites highlight scheduled fleas, including boards of tourism and specialty sites with flea market reviews. Select a batch to hit up and add Fleamapket to your phone for on-sight reminders. Also factor in time for gems you may discover off the cobblestoned path.
Last but not least, make sure you consult the promoter's social media and website for flea market hours before heading out. Particularly when expensive travel arrangements are involved. No one likes to travel thousands of miles just to show up before a closed gate! Consider too that some markets in Europe close during August. It would be a shame to show up while vendors are on holiday.  
Get local
Buying and selling is a universal language. Even so, knowing standard greetings can facilitate happy exchanges – and maybe win over a bargain. It can also be helpful to have some local flea market lingo down. For example, if searching for kitchenware or crockery at a flea market in Germany, try asking vendors about their selection of Geschirr. If language feels like a barrier between you and your international treasure hunt, no worries. A bit of charade-like gesturing is an effective, and fun form of communication. Ultimately, merchants want to seal the deal.
Book a tour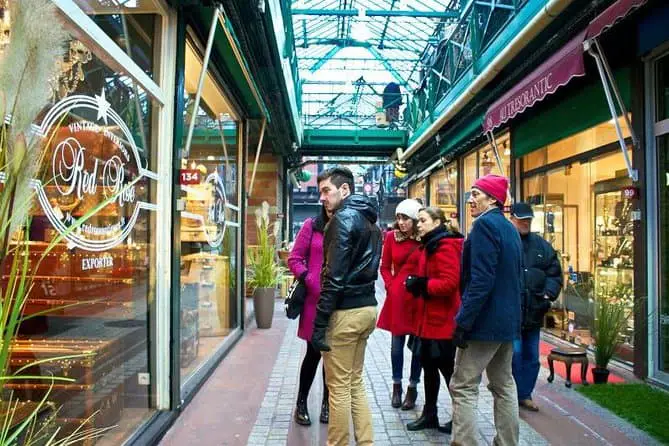 Connect with local tourist offices. They may offer guided trips to markets or antique districts. Or book a custom antique shopping tour through specialty companies. The Antiques Diva & Co, owned and operated by Toma Clark Haines, connects clients with dealers across Europe. "Our Diva team builds relationships with vendors so you're not being greeted as a stranger coming in off the streets," Haines says. "We're able to get special service, including after hours or before hours. A lot of these vendors we visit at their private homes."
If planning a private tour, send images. "Many clients give us their shopping list in advance," Haines says who forwards wish-lists to vendors. "So while they are shopping for their store, they are almost personally shopping for our clients."
Finding transportation
Getting around town is key to planning a flea market shopping tour in Europe. Some markets, like Les Puces du Canal in Provence, provide licensed shuttle services at convenient rates. Likewise, taking a taxi can limit hassles such as navigating unfamiliar streets. However, if you hail a driver from a hotel it could cost extra because they work on commission. When possible, walk or take advantage of subways and busses. Public transportation is not only budget friendly, it also affords more culturally engaging opportunities.
Business or pleasure
Whether shopping for business or pleasure, plan to make the most of your time and budget. Internet sources like Fleamapket detail what to expect in terms of quality and price. Private tours can also maximize a trip, particularly for professionals. "Probably two-thirds of the sources we shop at, you would find on your own," Haines says. "We have a third that I feel confident are going to be more difficult for the typical person to access."
Individuals can strike bargains. But there's a collective buying power for the pros too. "There's not as much of a negotiation curve," Haines says. "The reality is dealers are going to start at a more serious price point because they know our clients aren't buying one object, they're building a container."
Practice patience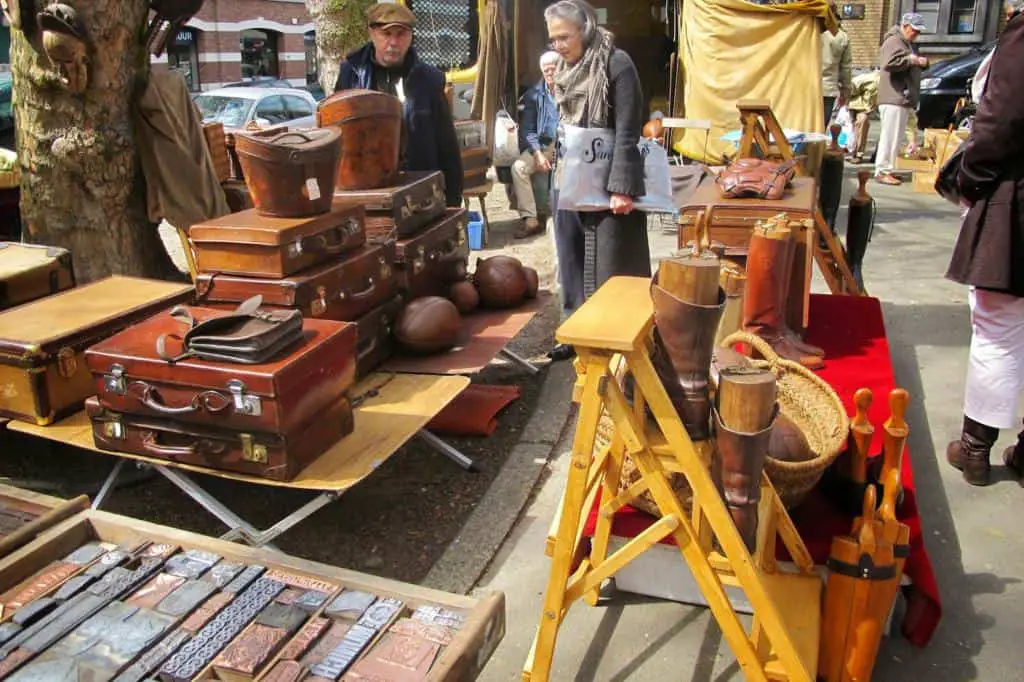 Fighting temptation is hard. If you can hold out on the first pass, though, perks are likely. For one, get a feel for each vendor and their stock. Sometimes there's an inclination to swoop items up, particularly if your flea market shopping tour in Europe is brief. Yet further looking may reveal the item is fairly common and competitively priced across stalls. Also, dealers are more likely to strike bargains later in the day. Of course there's a risk of missing out. But even avid antique collectors pace themselves, so taking a lap can be worth the wait.
Cash over credit
While credit cards are convenient for the buyer, sellers often prefer cash. Companies usually charge transaction fees. Merchants may be reluctant to tack on higher prices for goods, but raising rates can be a necessary evil. Cash transactions allow more wiggle room on price because they skirt fees. If you need a paper trail, request a receipt. Additionally, when making purchases with different dealers in the same market but using a single shipping agent, ask if they can transfer the money on your behalf. This dodges multiple transfer fees to your bank.
Consider customs
Some countries require paperwork on "cultural" items. For example, you may need to apply for a license in the UK to export antiques, furniture and works of art that are over 50 years old. Check with government websites and the International Air Transport Association for rules specific to the countries on your itinerary. Also double check for any prohibited items. Some goods are illegal to move overseas because of their cultural significance.
Animal rights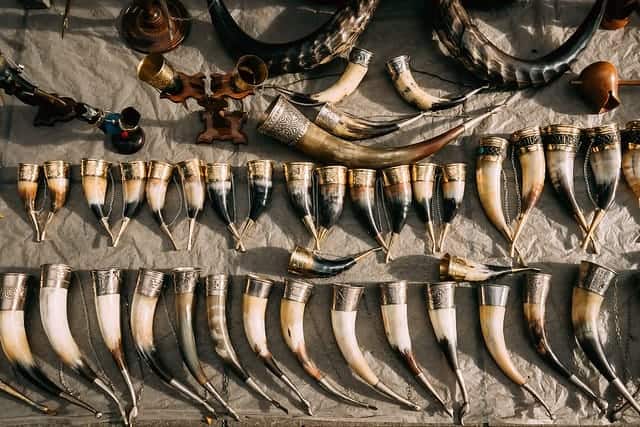 Some rare materials can cause snags at customs. Bans on items such as ivory, tortoise shell and coral vary by country. In the UK, for instance, the so-called "antiques exemption" allows the sale of ivory that has been carved provided it was worked before 1947. In general, though, the United Nations Convention on International Trade in Endangered Species of Wild Flora and Fauna (CITES) oversees restrictions on the trade of goods made from endangered species. Protect yourself, and our valued biodiversity, by avoiding merchandise that may include elements from animal or plant life.
Shipping matters
Got stuff? You may need a crate for all your antique goods, especially large, bulky items. Crating can be costly depending on the size and value of contents. "With shipping, it's always a bit of a hand grenade because when you talk to a shipper, they're going to give you a quote," says Haines of Antiques Diva. "But the quote's just that, a quote. So be prepared that it could come in a little higher than you expect."
The post office is a good bet for smalls. Box up goods at a retail center such as Mail Boxes Etc., though. "Prices can be negotiated with packing services if you pay them just to wrap it, but not to ship it," Haines says.
Carry-on home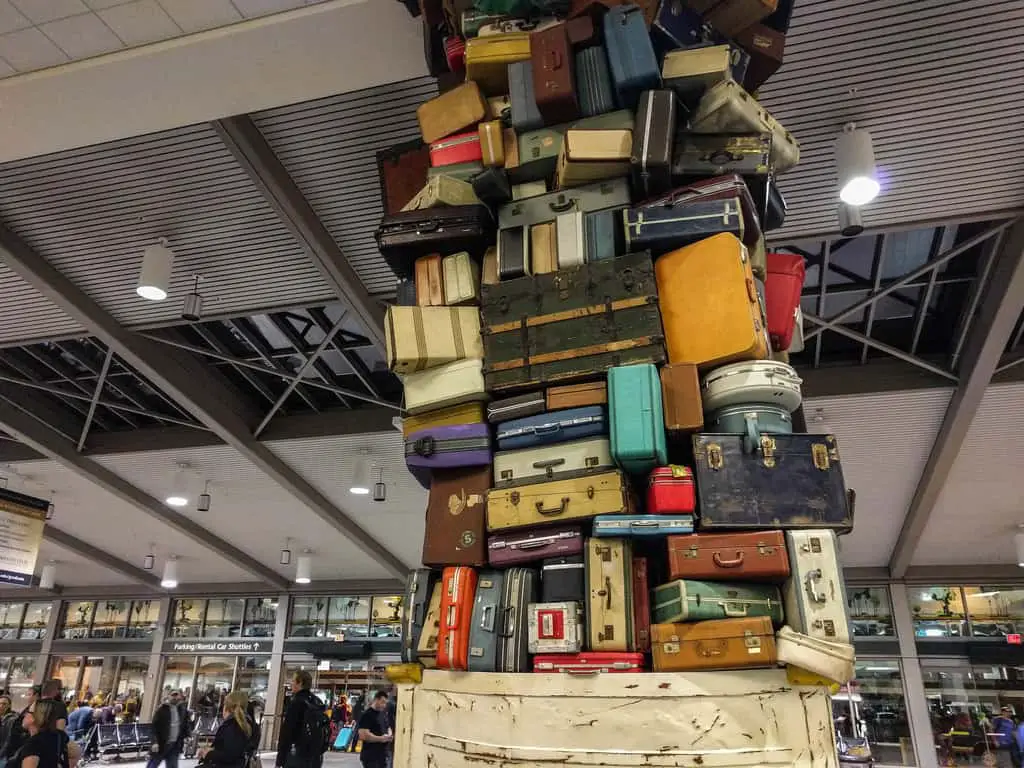 Unless shopping for inventory to stock a store, it's possible to limit purchases to those that fit nicely into your luggage. Secure fragile items with bubble wrap, even layers of clothing. Your vintage and antique finds can add weight – and extra pieces of luggage. Review airline regulations to make sure you can check or carry-on additional, possibly bulging bags. Some items may not be allowed as carry-ons. Antique weapons and vintage perfume bottles with liquid can create problems before boarding.
Adding tax
Depending on which country you are transporting goods to and from, they may be taxed. Value-added tax (VAT) ranges and has some exceptions. Generally, a customs duty does not apply to antiques that are over 100 years old. A certificate of age issued by the seller may be proof enough. Without paperwork, you might incur a standard 20 percent VAT. Most antiques bought for personal use are exempt. There are some exceptions, though, such as unused postage stamps, pearls, and original artwork.
Confirm coverage
Travel insurance rarely covers your new antique gems. Before venturing on a flea market shopping tour in Europe, update your home insurance policy. High value purchases can be covered under the label "new acquisitions." The coverage value is proportionate to your current policy, though. Therefore, check with your insurance provider prior to traveling. Declare purchases within 60 days of returning home to make sure your coverage reflects the value of your antique additions.