Whether you are an antique dealer, an interior designer, or a private person planning to upgrade your home with tasteful antiques, you have already (or will one day) be confronted with the question of shipping antiques from abroad.
Traveling a foreign country is a great opportunity to shop for local items, particularly at local flea markets or antique fairs. And while some of us do not think twice before buying a full set of vintage Provencal bedroom furniture, a collection of vintage trunks from the 19th century, and a massive neon sign from the 1950s, others might. Not always because of the price, but because of the hassle and cost of having to ship antiques back home. Particularly when your home is 5,000 miles and an ocean away. We have compiled a thorough guide that will help you to choose the right transport method and transporter to ship your flea market finds and antiques home.
Picking the right shipping method will depend on the size of the item you want to ship
Once you have found a good bargain at the flea market or at an antique shop, be aware that different solutions are available, in case you don't want to bother (or can't afford) carrying your shopping around with you during the rest of your trip. Of course, picking the right shipping method will depend on the size of the item you want to ship. While FedEx, UPS, and TNT have offices all over the world, their services can become pretty expensive when it comes to shipping bulky and heavy items overseas.
In case you bought a piece of antique furniture or voluminous decorative objects you would like to ship back home, using a shipper or a transporter can be a good and less expensive alternative, as many of them use extra cargo space to consolidate shipments. Here are a few tips on antique shipping, and what pitfalls to avoid in the process.
Shipping antiques overseas: general considerations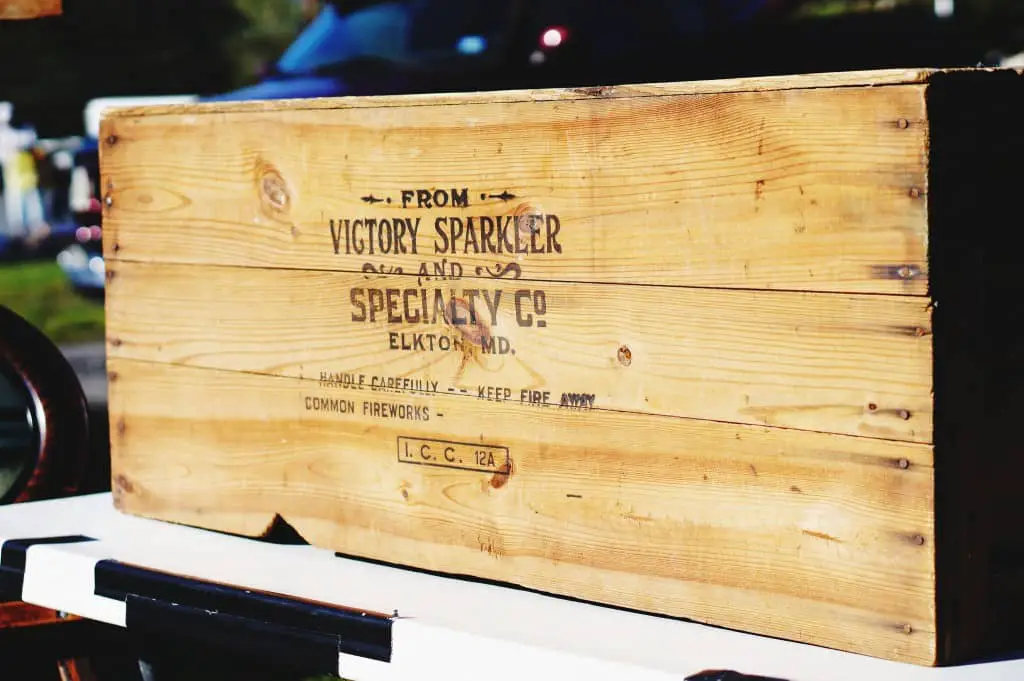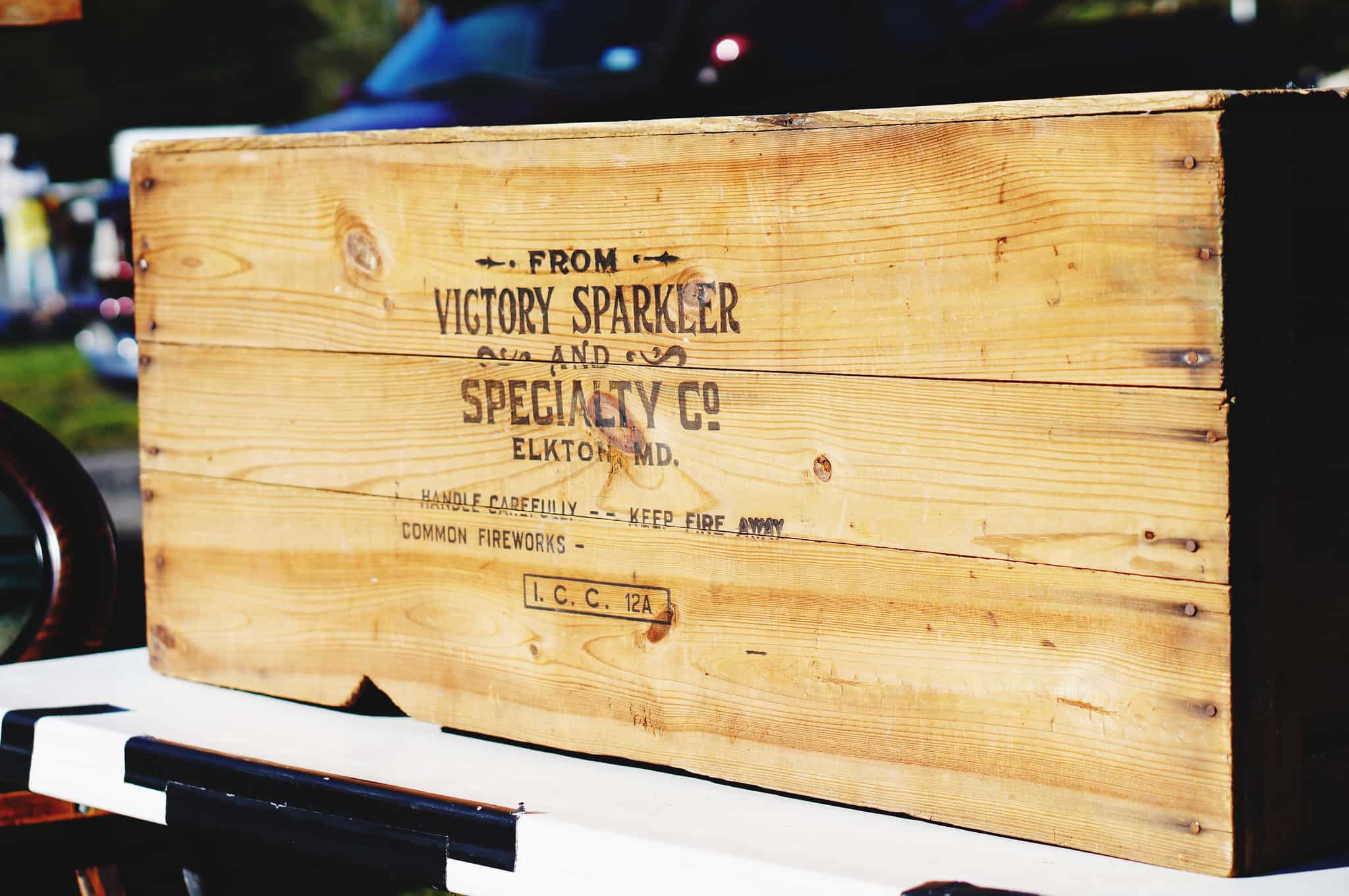 Shipment can fit in a 150cm x 150 cm box (30 kg max)
Shipment is too bulky to be sent by Air Mail.
 Shipping antiques overseas: item size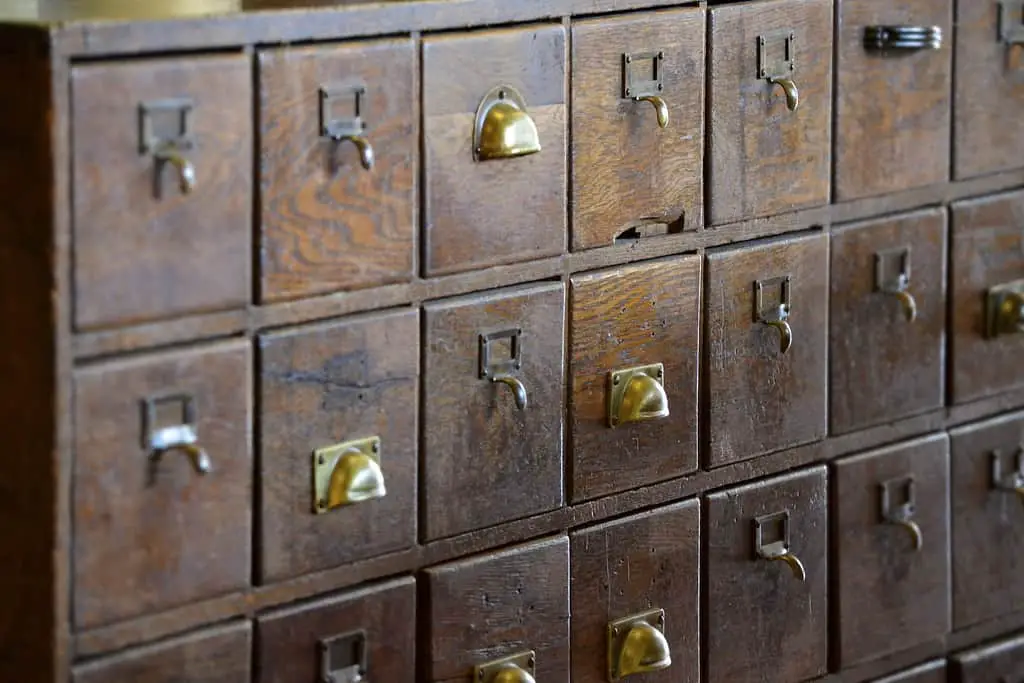 Antiques up to 600 pounds (270 kg)
AIR is faster, but it's also far more expensive: count on $1000 minimum for a standard pallet-sized crate of about 500-600 pounds (for transport only, PLUS storage charges, packing charges, and any duties you might incur). Delivery time: 2-3 weeks
OCEAN is cheaper, but it takes much longer. That same pallet would be $600-700 – again, plus storage, packing, and duties. Delivery time: 6-8 weeks

Antiques > 20,000 pounds (10 000 kg)
It is possible to have everything shipped in a large crate or a container. Less than a 20′ container will be more difficult, because of the extra paperwork involved, but it is doable. A full 20′ container will cost around $6000-7000. But that holds up to 35,000 pounds (16 000 kg) of merchandise. Delivery time: From 3 weeks to 12 weeks (6-8 weeks on average) from when you make the purchase. All depends on weather and the volume of commercial freight shipped at the time you make the shipment.
Save big on your antique shipping costs with Consolidated Shipping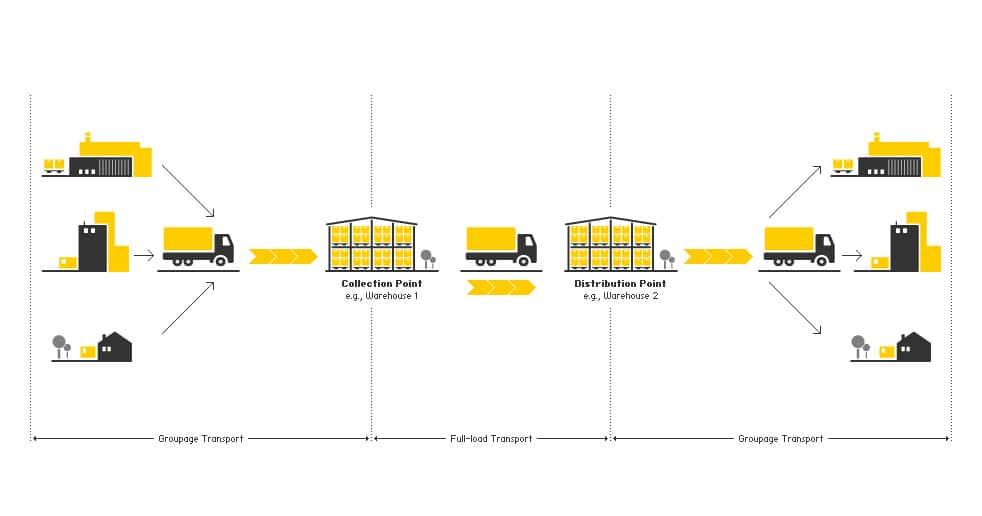 If you're looking to drive your antique shipping costs down, consolidated shipping could be the answer. Also known as "Groupage", consolidated shipping is the consolidation of many compatible shipments into a truckload of cargo going to one country or even one regional area of a country.
The collation of antique shipments using consolidated shipping is a highly economical method of transporting shipments. One of the most affordable and reliable courier services on the groupage market is Shiply.* With an area of operations covering almost 100 countries around the world and a network of over 80,000 trusted delivery companies, Shiply offers quotes that are up to 75% cheaper than standard delivery services.
Shipping goods from abroad: our own experience with Shiply
The quote submission process is pretty straightforward: you just need to complete one simple form (type of shipment, pick-up & delivery date, pick-up & delivery addresses, number of items) and quotes are then emailed to you within less than an hour, from their network of over 80,000 couriers. Last but not least, all couriers on Shiply are feedback rated for your peace of mind, and most of them have insurance policies covering the loss or damage of goods, to up to $100,000.
We've personally used Shiply a few times in the past to transport bulky items and crates within the European Union. We once had to move 20 crates and a few pieces of furniture from Belgium to Austria (over 700 miles by road). And while most regular shipping companies or moving companies sent us quote averaging $1,500, all quotes we received from Shiply's couriers were below $600. In the end, we picked a top-rated courier that did the job for $400. Four days after pick-up, all goods were delivered in perfect condition at our door, and with a smile!
Of course, Shiply is not the only consolidated shipping company out there. A quick search on Google with the keywords "consolidated shipping", "consolidated antique shipping", "consolidated transport", "groupage" will return other names. But Shiply is so far the only company we've done business with, and with which we've so far had a 100% satisfaction.
Shipping antiques overseas: A few things to remember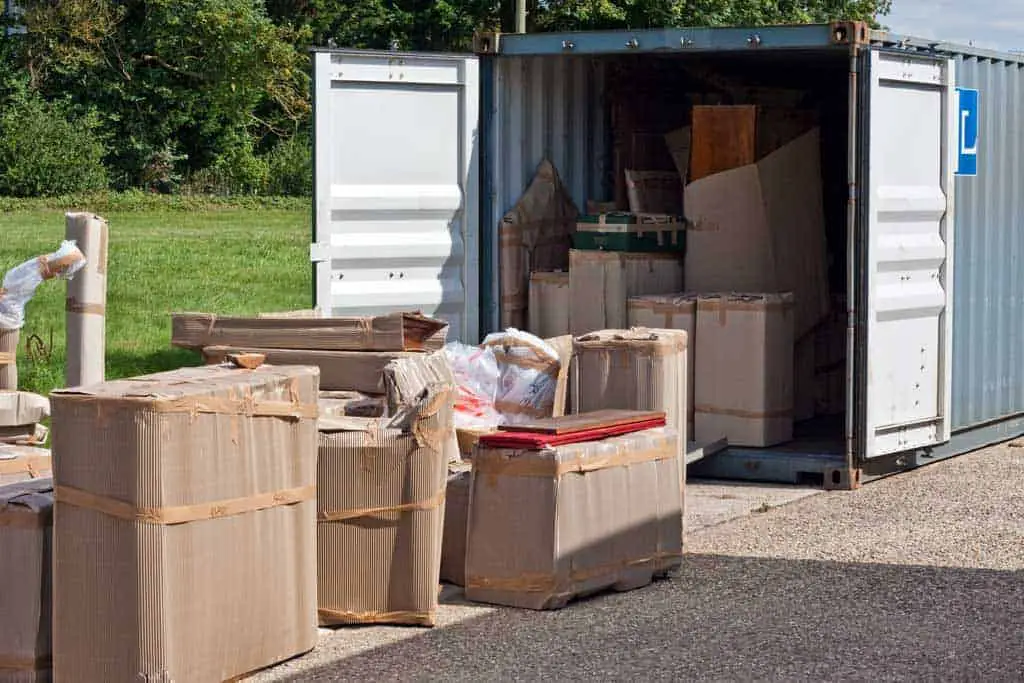 Most international moving companies accept small shippings (5 m³).
The longer you are willing to wait for your antiques to be delivered to your home, the cheaper shipping can be.
Shipping sometimes ends up being more than the price of the item itself. Make sure it is worth it!
Consolidate shipments, instead of shipping each item individually. It will be much easier (only one shipment to deal with, and only one set of paperwork) and much, much cheaper.
Remember that international flights have different baggage allowances than internal EU flights. Checking additional baggage can cost a fortune nowadays.
Consult with a personal property appraiser before you ship your antiques: standard shipping insurance may not cover the value of your item if it is damaged or lost in transit, and you might want to have an appraisal to document description and condition in order to purchase additional antique shipping insurance or for supporting documentation when filing a damage-loss claim.
Read up on your country's customs laws to make sure you follow all rules. There may be extra duties/taxes to consider when shipping antiques (you don't want to be surprised by that).
Freight depends on a lot of variables, so there's no way to know what shipping antiques will cost until you know exactly what you are buying, exactly what size it is, and exactly how much it weighs.
Size matters (more than weight): an item that takes up a lot of space might cost more to ship than a smaller, heavier item because shippers bill on cube weight: every cubic inch costs money in air or ocean shipments, so a bulky item gets billed for more than its actual weight.
Don't forget the duties when shipping antiques: charges vary, depending on what you have purchased.
Airfreight vs ocean freight: which one is best for you when shipping antiques?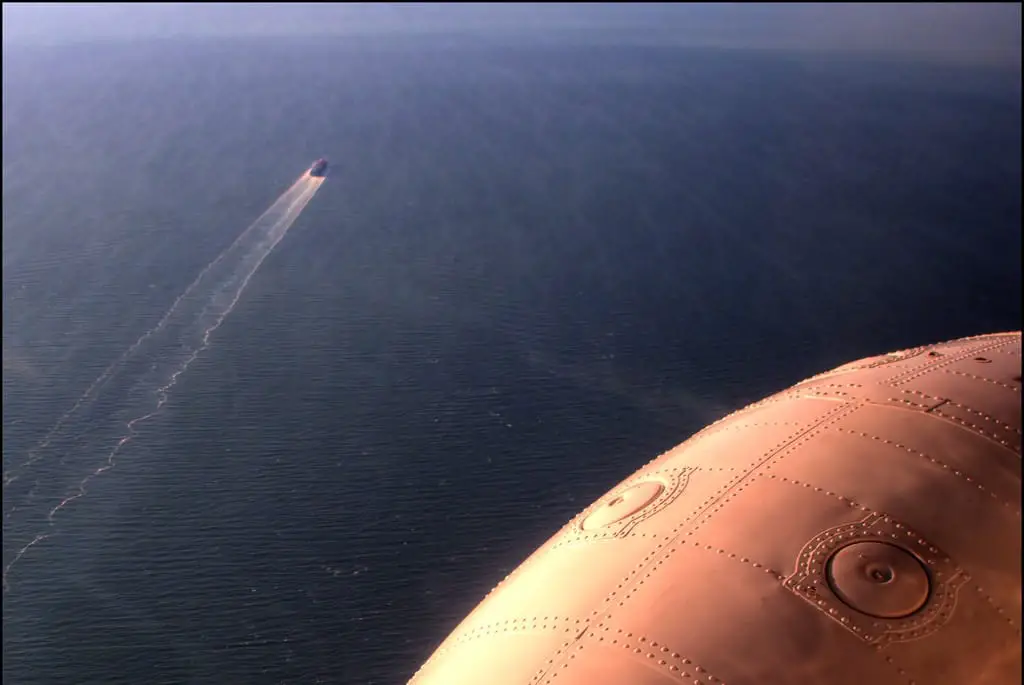 Airfreight and ocean freight international shipping are two of the most commonly used methods of transporting cargo overseas. Whether you decide to go with air or ocean shipping, there are always going to be trade-offs.
The cost is probably the number one factor that influences the decision to either ship air freight or ocean freight, but there is also the question of time, and many other nuances to be considered.
Air Freight versus Ocean Freight Differences
| | | |
| --- | --- | --- |
| Factors | Air Freight | Ocean Freight |
| Reliability, safety of goods | More reliable, less succession time | Less reliable, probability of goods damage is higher |
| Cost | More expensive | Less costly |
| Charges for goods | By weight | By volume |
| Time | Faster | Slower |
| Destinations | Lesser stops | Might make more stops on a journey |
| Logistics | Specific logistics and rules | Specific logistics and paperwork |
| Tracking | Provided | Provided |
The above table gives a brief overview of how different factors pan out for both shipping methods. Deciding which one is better than the other for shipping antiques, also depends a whole lot on your personal requirements.
If you need your antiques delivered fast, then one might opt for an air transfer. If you are tight on your budget ocean freight will be your natural choice.
Another important aspect to be considered when shipping antiques is the accessibility of the departure port and the destination port: Air freight shipments are delivered to the nearest international airport, which tends to be more inland and easily reachable. Shipping antiques by ocean means getting your cargo to a loading warehouse close to the port of origin.
---
How about you? Have you already had a (good or bad) antique shipping experience? Any recommendations you would like to make about this topic? Please feel free to use the comment section below to share your input.
*This article is based on thorough research and our own experiences with shipping companies. For full disclosure, we want you to know that Shiply is sponsoring the outgoing links but did not influence the editorial content of this article. Besides, as always, we only recommend products and services we truly believe in.
Sources: schumachercargo.com , apartmenttherapy.com