Antique stores near me – If you have at least once in the past entered this search query in Google, but didn't get the results you were looking for, you're now at the right place.
Wouldn't it be great indeed to be able to quickly find the best antique stores, antique malls, and antique dealers nearby in a matter of seconds? Even if you are traveling abroad in a foreign country you've never been to before? And all of that, without having to conduct a lengthy search or randomly visit places found on Google Maps?
Nowadays with the ubiquity of fast Internet coverage and powerful mobile devices like smartphones and tablets, researching antique stores near you is a breeze. Especially with the emergence of antique store directories such as fleamapket.com. These specialized antique directories make it easy to find the best vintage shops, antique fairs, antique malls, and flea markets anywhere the world.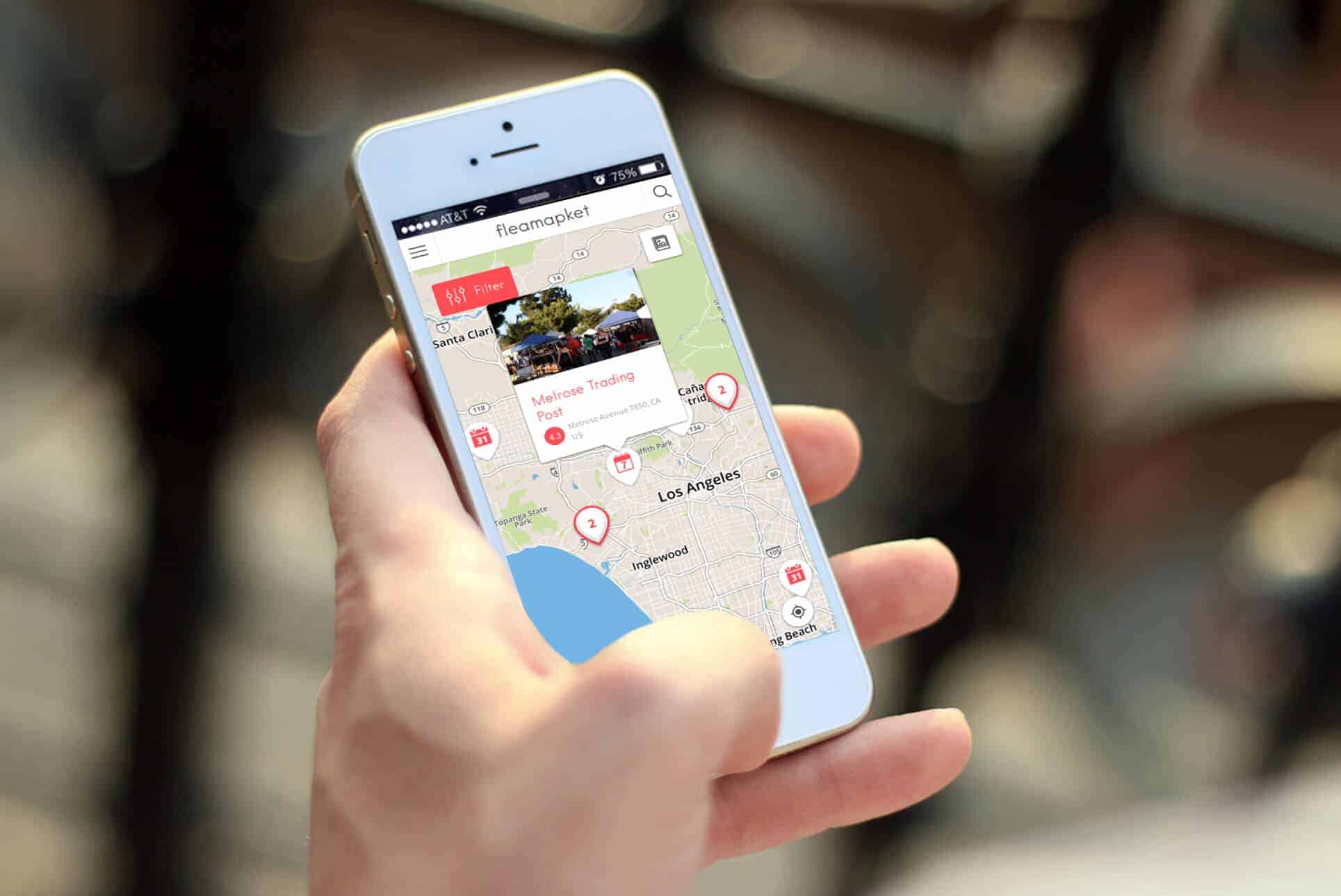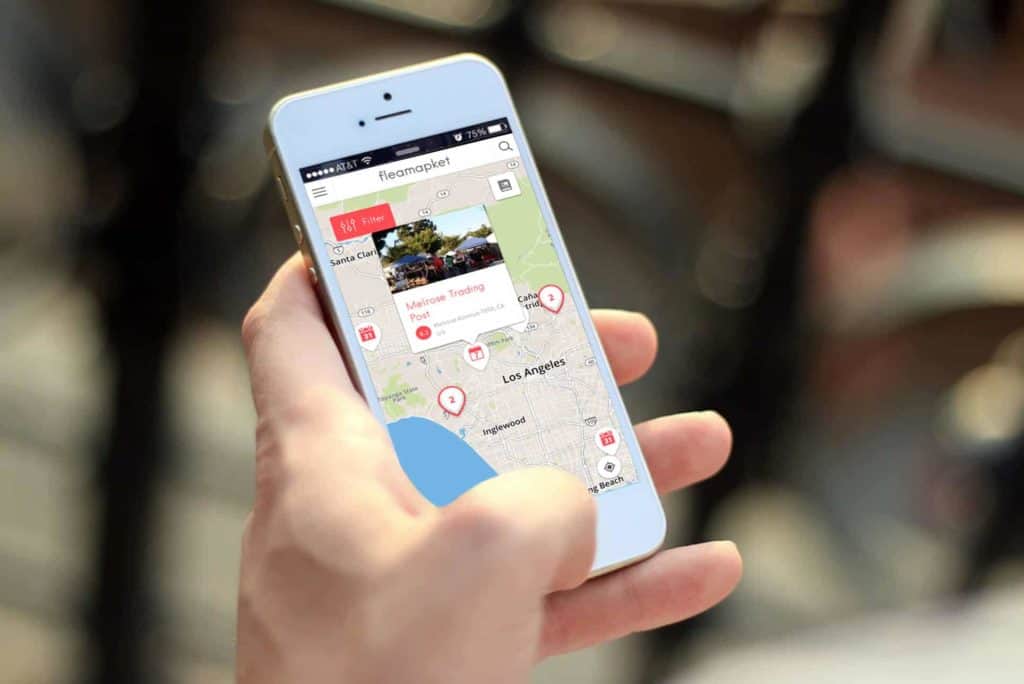 At fleamarketinsiders.com we pride ourselves on researching, handpicking, reviewing, and only featuring the best antique stores. Through the best places in Europe and in the US, we have individually reviewed almost 300 antique stores, antique malls, antique districts, and antiquing towns, to help you find antique stores near you.
Finding a great antique store near you that is worth the trip is at the core of our mission. Almost two-thirds of our readers are professional antique dealers, architects, interior designers, and antique lovers. And they regularly use our interactive map to plan their next antique tour.
One of the great features of fleamapket.com is that it lets you find a great antique stores near you easily. Here is how to proceed.
#1. Find Antique Stores Near Me: Go To Fleamapket.com
Simply open a new tab or window in your web browser, and type www.fleamapket.com. You can alternatively click on the image below. It will take you directly to a selection of the best professional merchants available on fleamapket.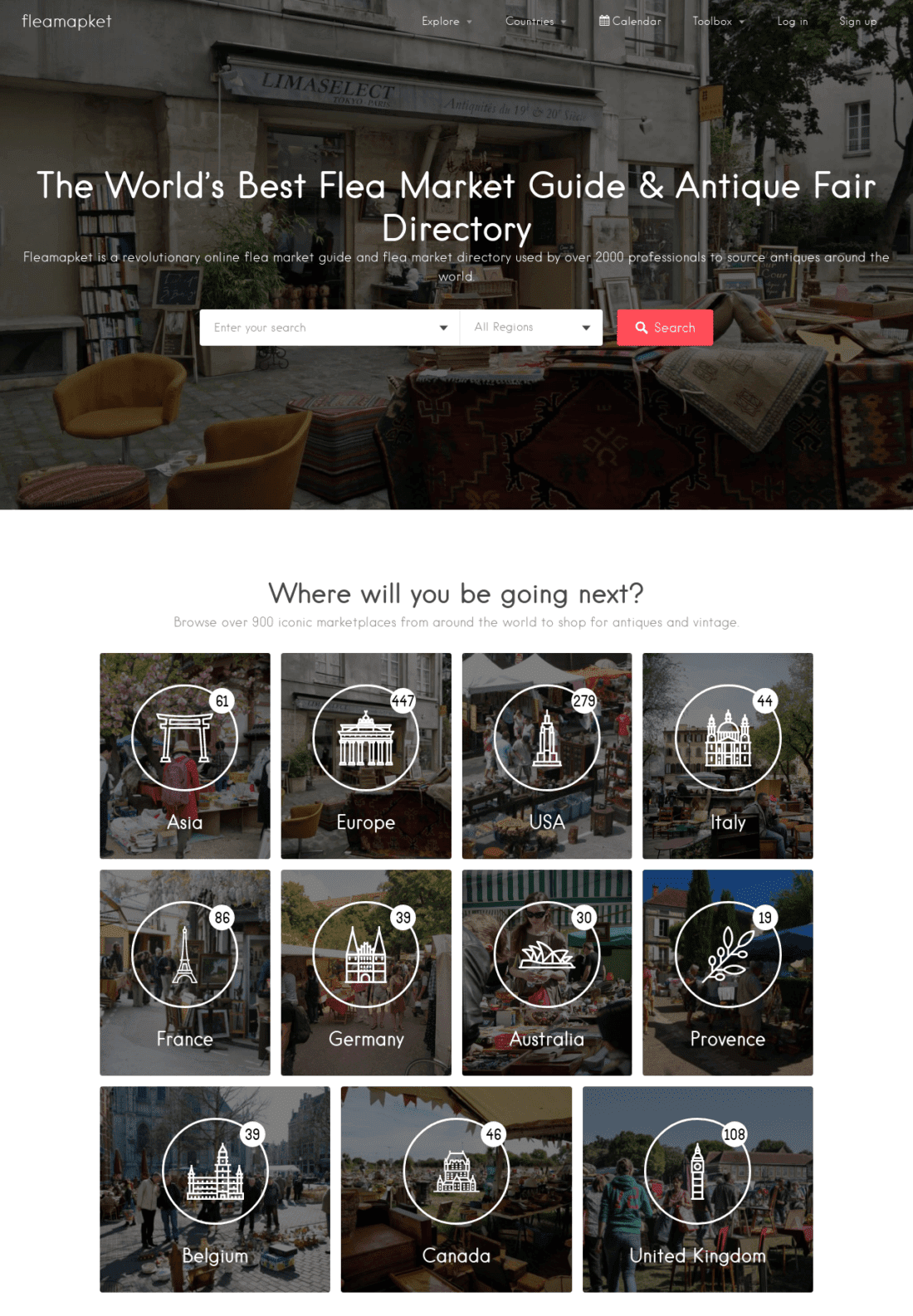 #2. View Antique Stores near me on a Map
Upon clicking the image above, you should be redirected to a section dedicated to antique stores, antique malls, and antique districts. You can also access our selection of the best antique stores in the world, from the website's menu.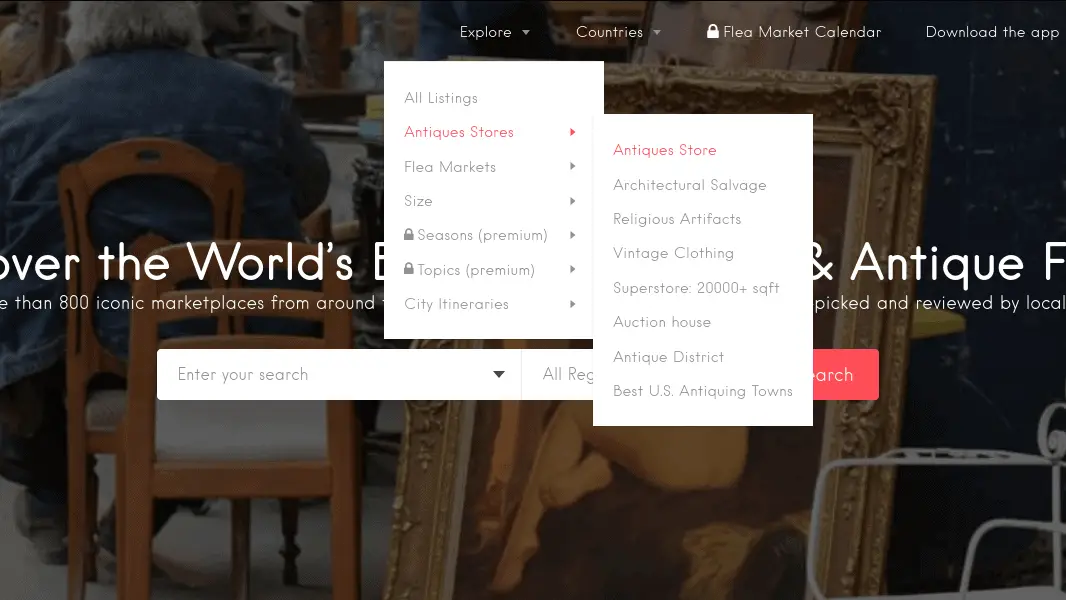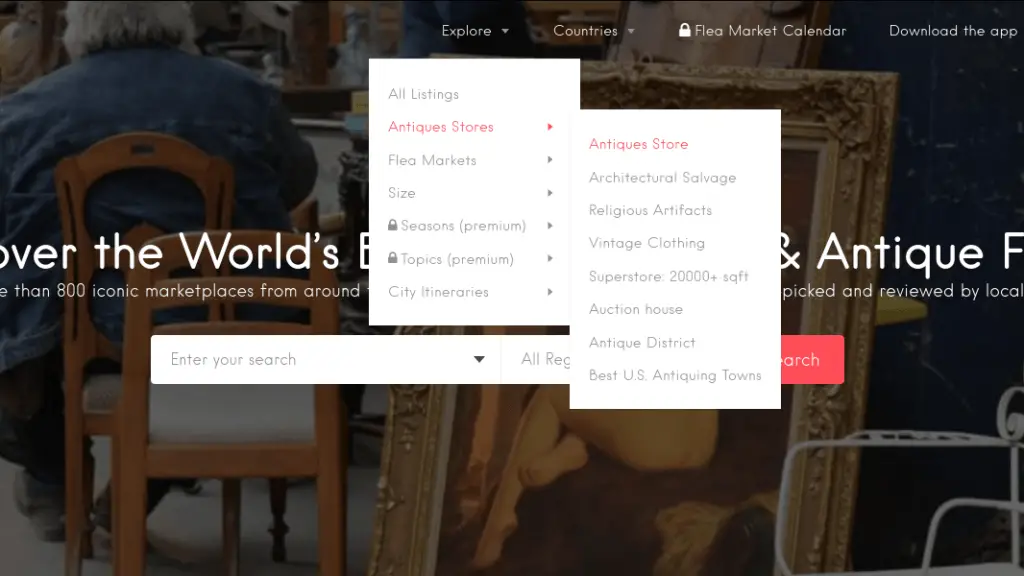 Once the page has loaded, you will see a map featuring hundreds of clustered markers (red circles). Each in on the map features a number that represents the accurate number of antique stores available in this region. If you click on a circle, the map will zoom in, revealing each antique store. You may need to scroll down the age and click the "Load more Listings" button. This will reveal more pins on the map.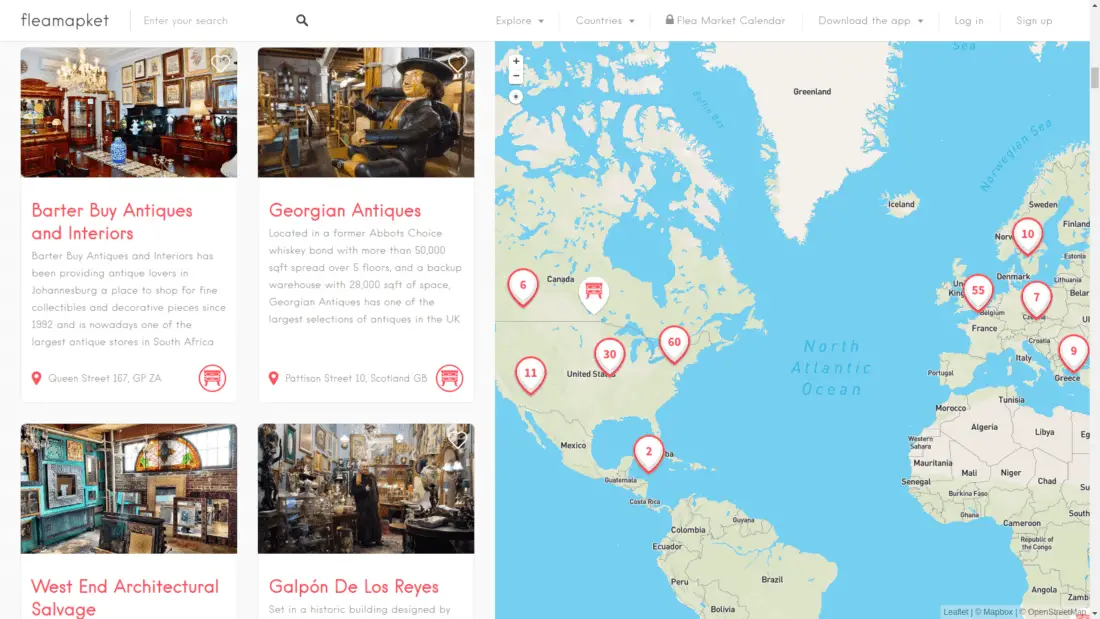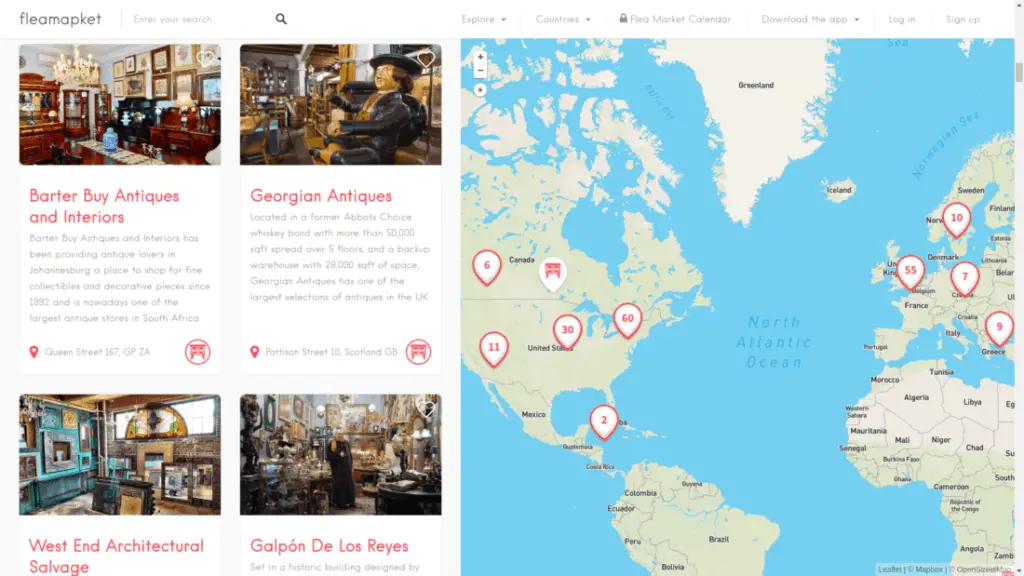 However, what interests us here, is to find the nearest antique dealers to your current location. This is achievable thanks to the embedded Geolocation feature of fleamapket.com.
#3. Enable Geolocation
Now, in order to show you the list of antique stores near you, fleamapket.com might ask you to enable the geolocation feature on the map. Simply click the round "Geolocation" button located on the left-hand side of the map, below the +/- (zoom in/out signs).
After you have clicked the "Geolocation" button on the map, your web browser will ask your permission to share your location with fleamapket.com. Simply click the "Allow" button for a one-time sharing.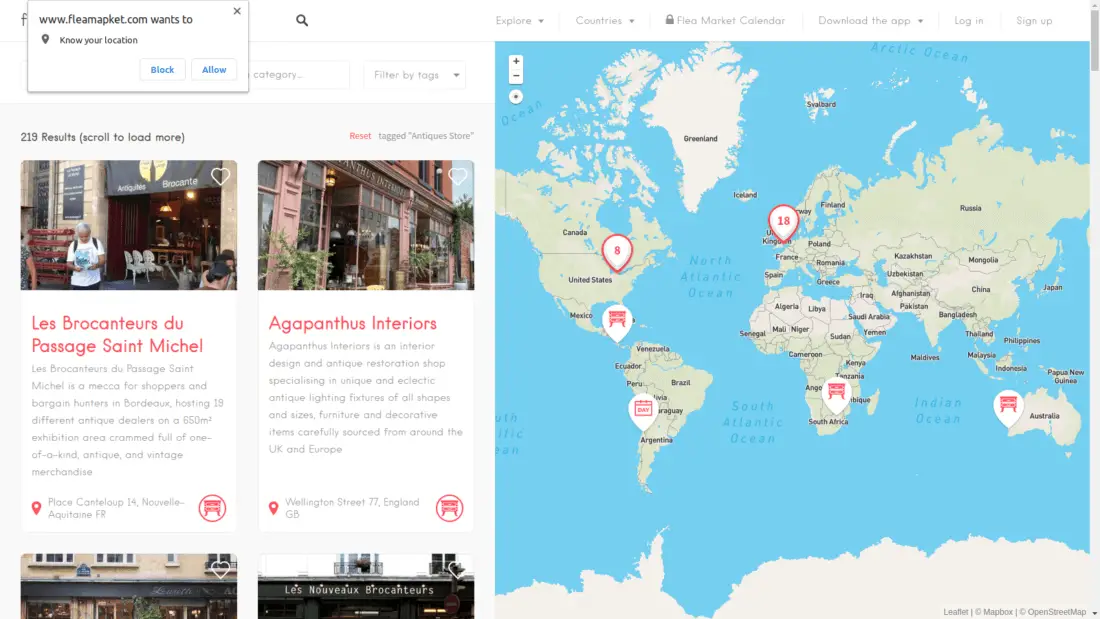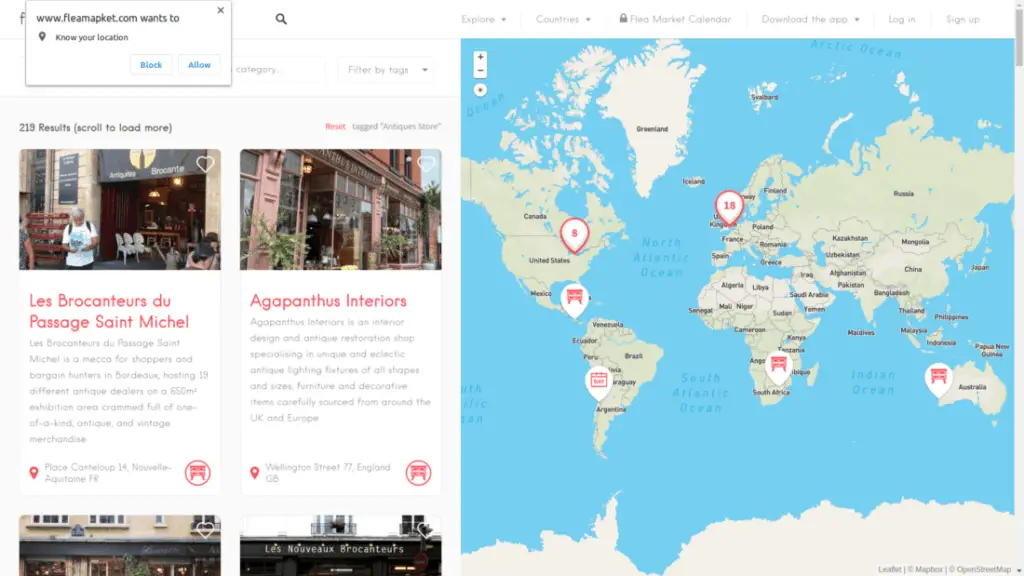 #4. Showing My Location to Find Antique Stores Near Me
After you have shared your location with fleamapket.com, the map will automatically zoom in on your current location. You use the + and – buttons located on the bottom left-hand corner of the screen to zoom on the map. Once again, you may need to scroll down the page and click the "Load more Listings" button to reveal more antique shops and antique malls on the map. If you are browsing from a smartphone or tablet, you can pinch the screen to zoom or scroll. You can also download our app from the App Store or Google Play.
This is what the map looks like for instance if you're browsing the website from Vienna, Austria.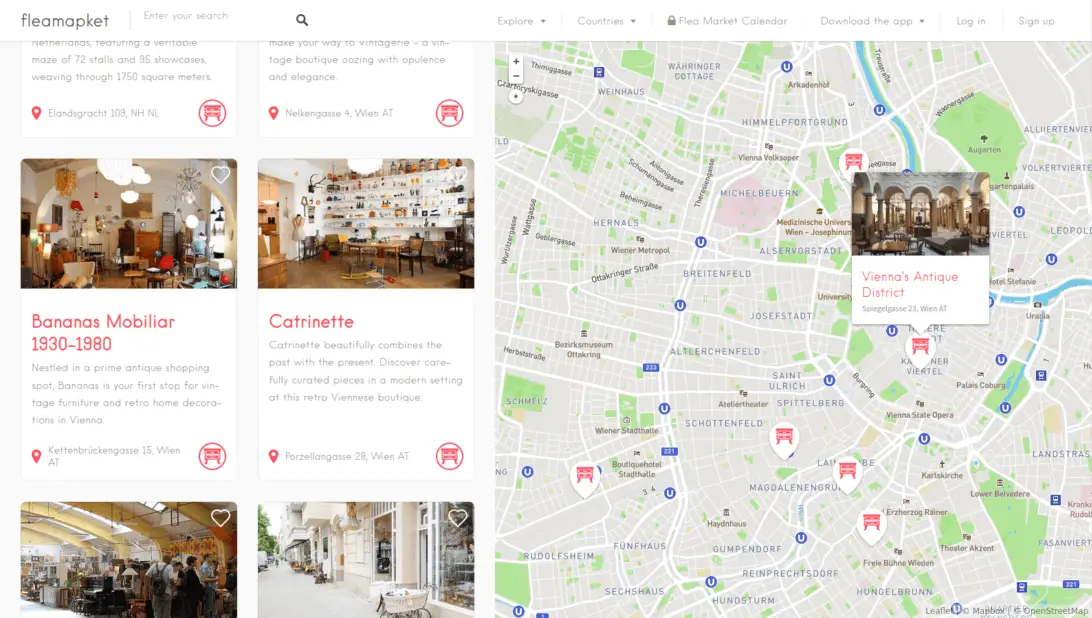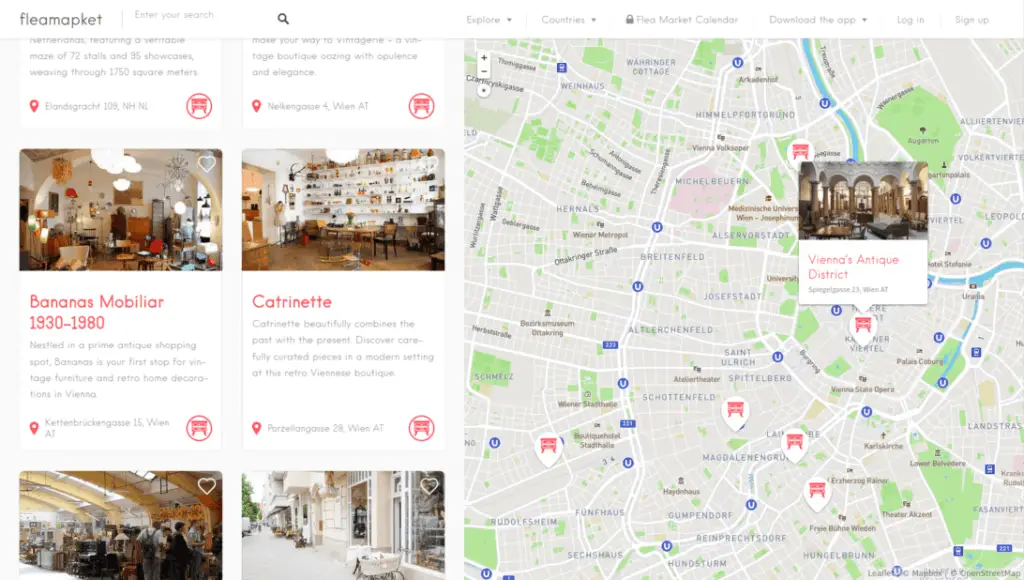 You are now all set and won't need Google anymore to help you find the nearest antique shops. The list of antique stores on fleamapket.com is actively curated with dozens of new venues added each week.