Ready to light up drab interiors with eye-catching accessories? Whether your style is vintage or modern, antique mirrors create focal points that shine. They make rooms feel spacious, spark conversation, and add a personal touch. Full of character, antique mirrors come in all shapes and materials, from artfully etched glass to gilded frames. Newer mirrors often lack this special attention to detail and construction. While decorating trends change, antique mirrors have a timeless appeal that make them great investments.
To help with your search, here's a guide on how to shop antique mirrors.
Where to find antique mirrors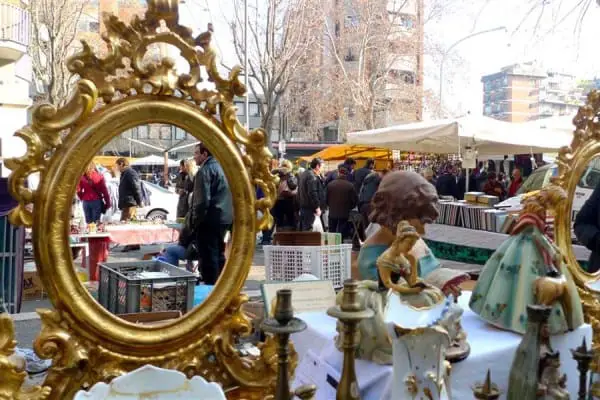 Values vary, but most common types of antique mirrors can be found without breaking the bank. Where to look depends on factors such as budget and the particular style you're in the market for. Flea markets and estate sales are great places to find affordable vintage mirrors. Auctions are also a source for a range of vintage and antique options. Likewise, antique stores offer a wide selection from budget-friendly to high-dollar. Buy antique mirrors online too. Sort by price and design on sites like Love Antiques and Etsy.
Ways to check authenticity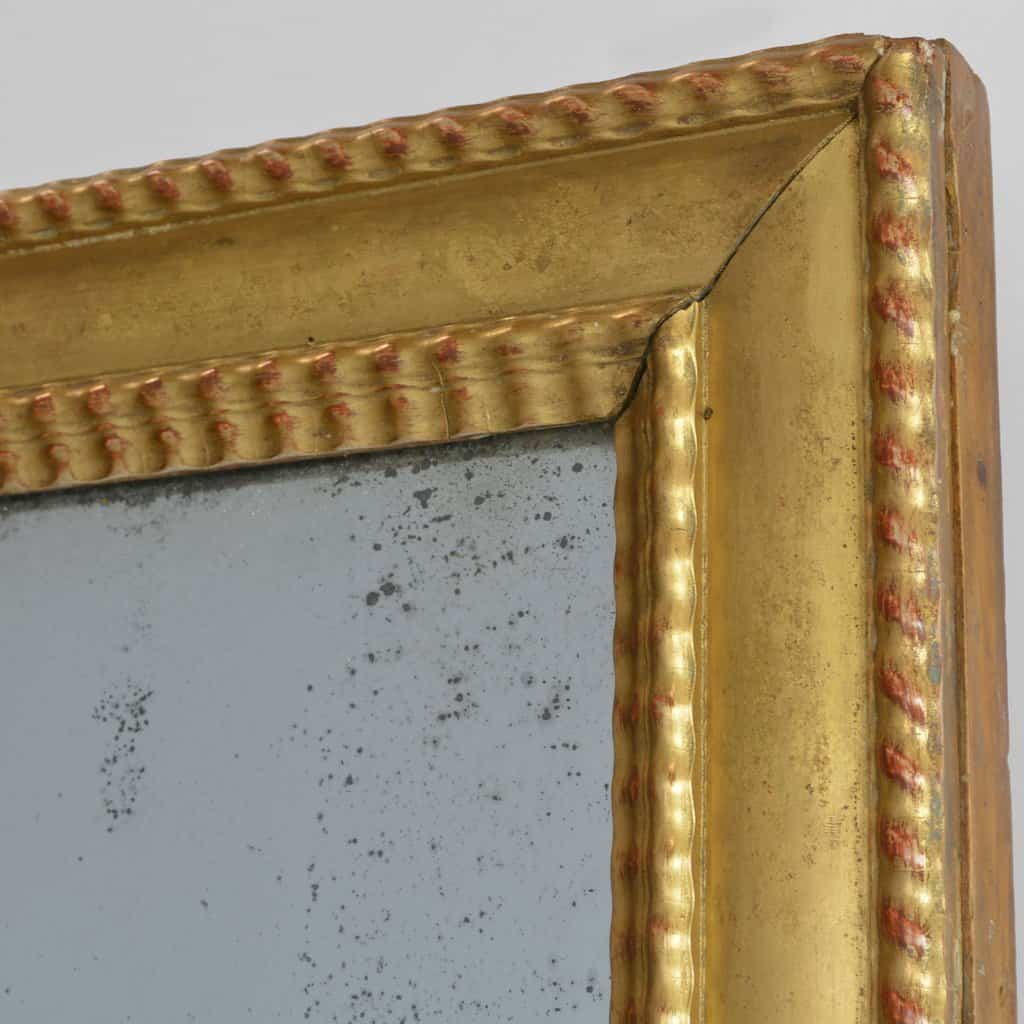 Antique mirrors are popular, but antique-like reproductions are too. At first glance, oxidization and scratches are signs of age. Waviness and bubbling within the glass also indicate authenticity. Since many antique mirrors contain mercury and tin, they often have a crystalline look. Inspect frames too. Dust, discoloration, and chips suggest wear. Also check the hardware. Shiny, modern screws imply the piece is new. However, it's possible old screws or nails were replaced to secure the mirror. Maker's marks on mirrors and frames are rare, but worth looking for.
Selecting frames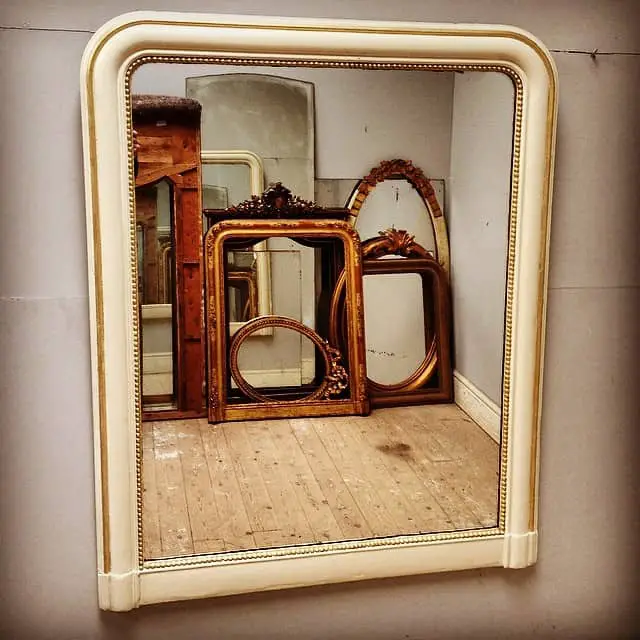 When it comes to frame design, choices abound. Hollywood Regency or Rococo pieces are glamorous show-stoppers. For traditional styling, browse Victorian or Federal-era frames. Materials also set the mood. For example, bronze or sculpted wood with gold leaf enhance a sense of grandeur and romance. There are more affordable options too. Rattan is making a comeback, especially as a cozy chic option for bohemian and eclectic décor. In general, shy away from plastic. Yet vanity mirrors framed with vintage plastics like celluloid and Bakelite create inspiring gallery walls.
Choosing mirror shape and size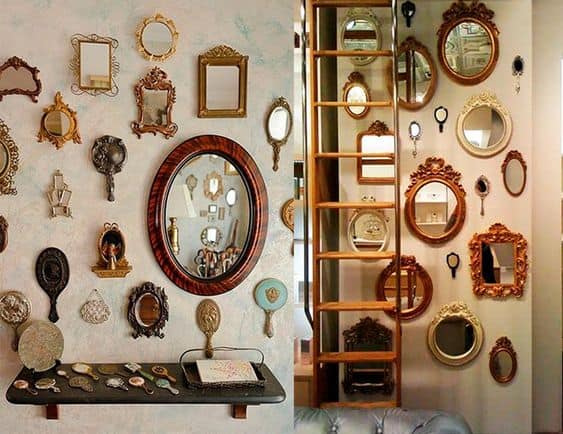 One big advantage to decorating with mirrors is they work well in any room. But which mirror works best where? Horizontal mirrors increase the sensation of space. They are ideal for living, dining and bedrooms. But they also open up narrow hallways and stairways. Opt for vertical mirrors where you want to see yourself from head to toe. Antique cheval mirrors, or standing dressing mirrors, are practical and beautiful additions to bedrooms and baths. Smaller, oval mirrors in entryways catch light and provide a second glance before going out.
Special location considerations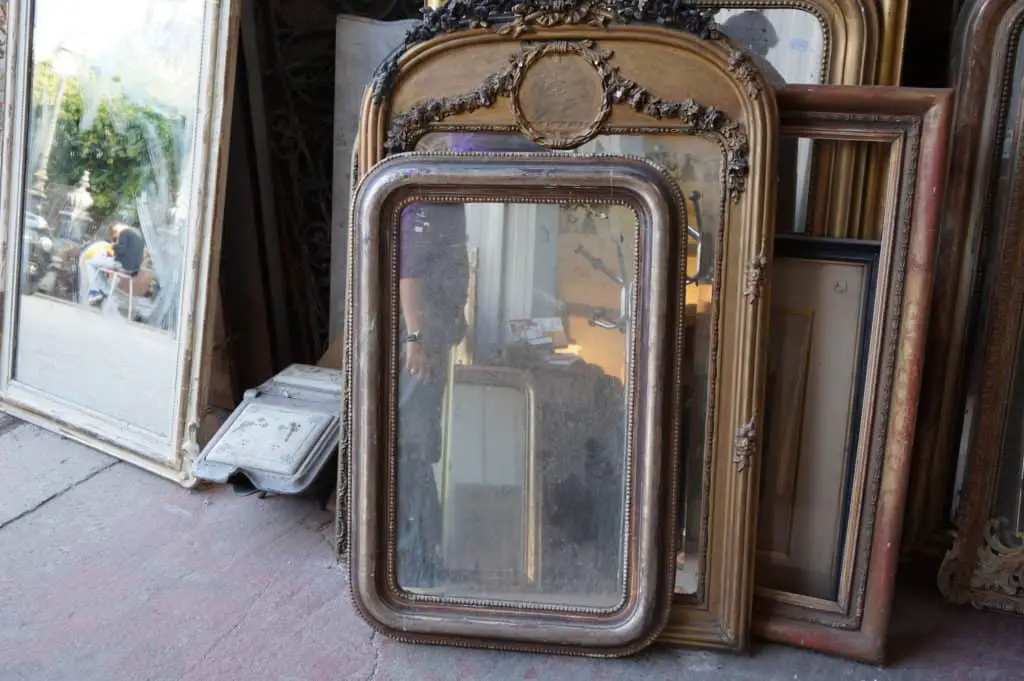 Age and authenticity are part of the charm. Hazing and spotting in particular makes some vintage mirrors more decorative than functional. As such, keep in mind location and purpose while on the hunt. Mirrors with cloudy reflections, for example, are better suited for living rooms than bathrooms. Consider materials as well. Natural wood frames may become damaged in bathrooms or spaces where there is a lot of moisture. Even so, if there's an antique mirror that's too stunning to pass up, there's a place where it belongs.
How to clean antique mirrors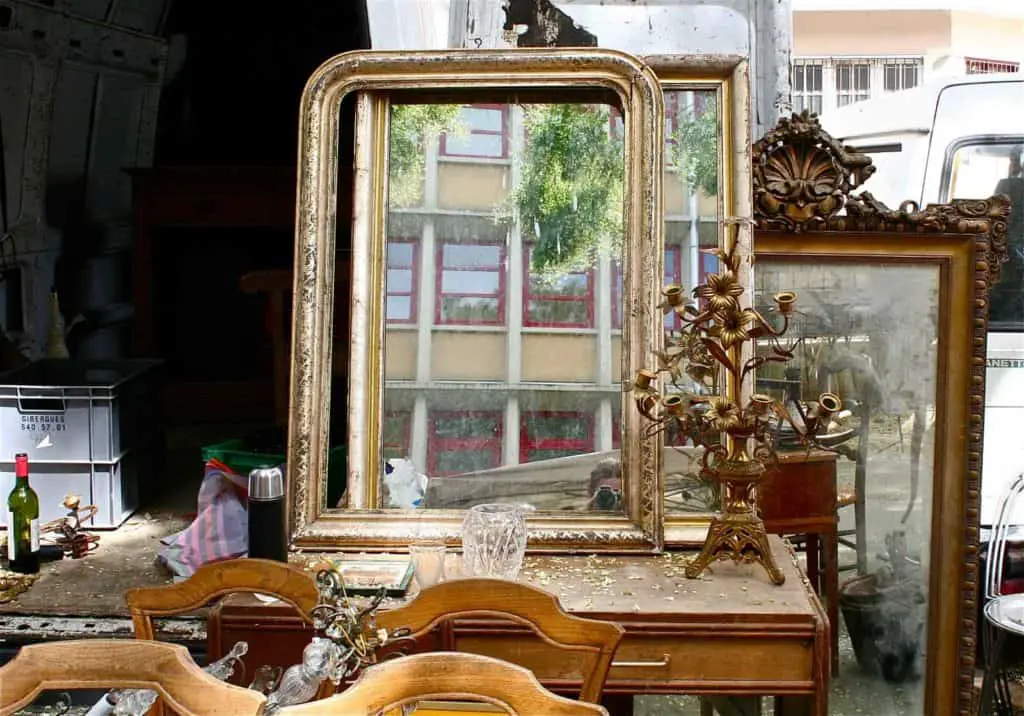 Clouding, known as foxing, is common. But a light touch may brighten the reflection. To clean the mirror, first apply a dry cloth to remove dust. Next, spritz the glass with a homemade solution of 1/4-cup white vinegar and 1-cup water. And lastly, use a lint-free cloth such as a chamois to wipe away streaks. Re-silvering is an option if the foxing is too heavy. However, refinishing antique mirrors decreases the charm and value. Gently dust frames with a soft-bristled paintbrush or feather duster.