The crackle of the needle hitting the record, the warm fuzz and the engrossing depth of sound… this is the moment when the love story begins. Vintage vinyls are currently on trend with sales reaching a 20 year high and the revival is largely driven by a new, young generation. Owning an old vinyl record brings a level of romance to the music. Be it the famous cover from Abbey Road or Andy Warhol's peeling banana – vintage vinyl records are, just like a piece of art, an object of admiration.
Vintage Vinyl: Starting The Romance
Vinyl records have been a part of my life from my early youth onwards. I can remember sitting in the front room as a small child with headphones on, going through my father's collection pretending I was a radio DJ. From the first moment I heard the 'Perfect Pop' of The Beatles, the raw energy of The Rolling Stones and the passionate blues from JJ Cale, I fell in love with these classic old LPs.
If you are looking at starting your own vintage vinyl collection, rummaging through your parents attics is a great place to begin and the vintage vinyl you will find have more than just monetary Value.
"Is it wrong, wanting to be at home with your record collection? It's not like collecting records is like collecting stamps, or beermats, or antique thimbles. There's a whole world in here, a nicer, dirtier, more violent, more peaceful, more colorful, sleazier, more dangerous, more loving world than the world I live in; there is history, and geography, and poetry, and countless other things I should have studied at school, including music." ― Nick Hornby, High Fidelity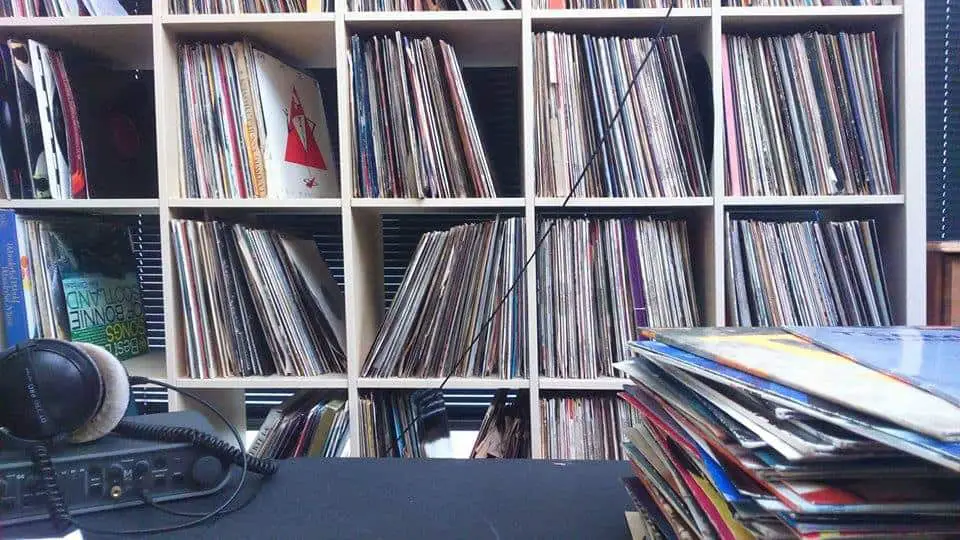 Vintage Vinyl: The Joy Of The Hunt
If it's not already part of your weekend routine, visiting a physical record store can give you a great idea of what is on the market. However, the quickest and easiest way to buy vintage vinyl records, is online. Websites such as Discogs and Amazon offer a vast choice of vintage vinyls, with varied quality and prices from thousands of sellers from across the globe.
But nothing beats charity shops and flea markets if you are on the hunt for those truly rare LPs. A bargain can typically be found with relative ease, even though patience is key. After sifting through piles of cheesy pop artists with outrageous vinyl covers, you will come across that Sgt. Pepper's vintage vinyl for only £5. The satisfaction you will feel cannot be compared with anything else and the thrill of the chase can excite even the coldest of hearts.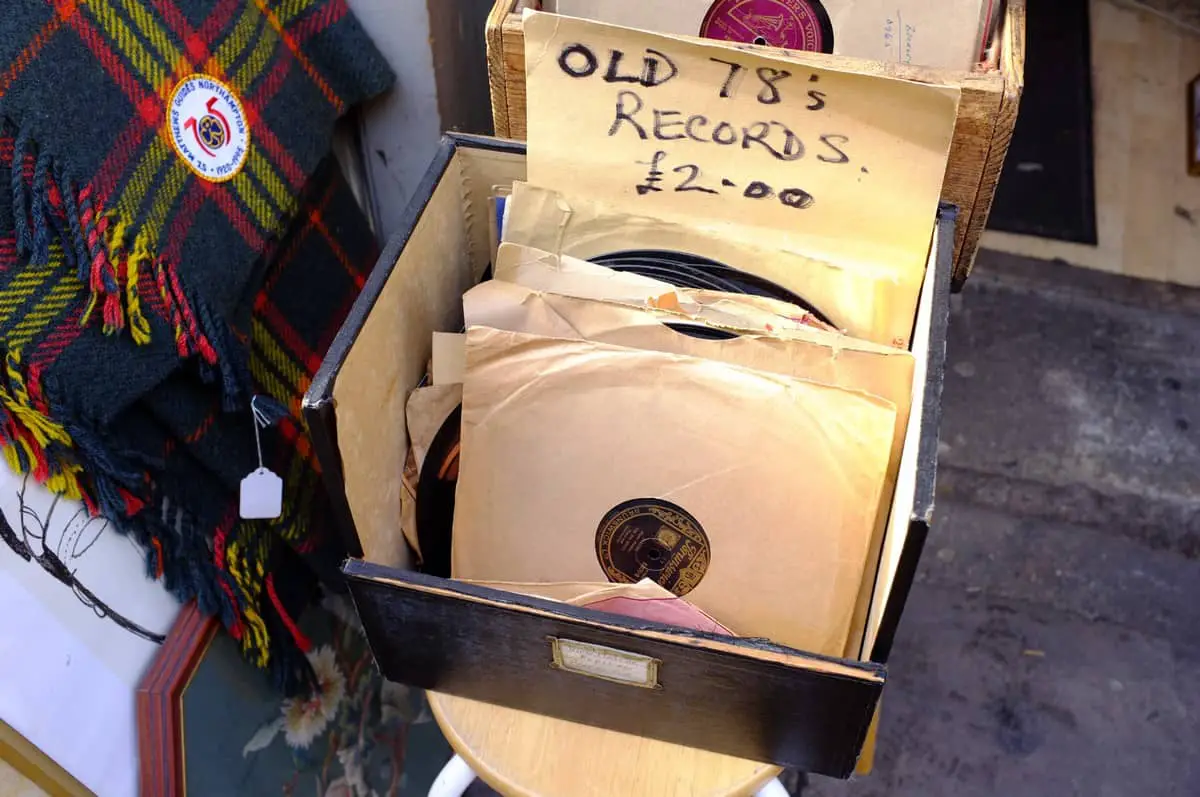 Vintage Vinyl vs CD: Sound On Sound
What sounds better, a vintage vinyl or a CD? It mainly depends on the equipment used and the quality of the record. Generally speaking, the analog sound of a vintage vinyl record offers a more accurate listening experience than the compressed digital sound of a CD. Analog signals are the 'real' sound, whereas digital are close approximations, or snapshots, of the intended sound. Vintage vinyl records produce a sound closer to what the artists originally intended.
Many original records have been digitally remastered and re-released on vinyl, offering a 'newer' sound, however, this remastering is digital as well. Neil Young calls them "CDs on a vinyl, which is really nothing but a fashion statement." Collectors prefer the original pressings, making vintage vinyls much more valuable.
The sound is understandingly also influenced by the quality of a record. Scratches and damage to the surface will devalue the quality. However, a clean vintage vinyl, played on good audio equipment will always deliver a warmer and fuller sound than a CD.
Vintage Vinyl: 5 Tips To Buy Right
When investing in a vintage vinyl, it's vital to identify a rare gem from a rip off. With the following purchase tips everyone will consider you a pro when you buy a vintage vinyl next.
Start your collection with the old LPs you love. Knowing the record intimately gives you a better idea on its value and as your collection of vintage vinyls grows, so does your confidence.
Always check the quality of a vintage vinyl. Make sure the record isn't badly scratched and the sleeve isn't held together with tape. Try buy VG quality or better.
Never pass on your gut instinct. Don't walk away from something you feel is right as you will regret it. Always.
Negotiate. If you feel the price of a vintage vinyl is too high, try cut a deal. You will be surprised how much room there is for manœuvre.
If you have found what you were looking for, sit back with a glass of wine, turn the record player on and enjoy the sound of magic of your newly acquired vintage vinyl. And remember that in most cases, a

vintage record player

will offer a better sound than a modern record player costing the same price. So why not kill two birds with one stone?
5 Vintage Vinyls To Stop You In Your Tracks
Should you ever come across these vintage vinyls at a flea market for a song – please do buy them! Five examples of very rare LPs that will blow your mind.
The Beatles – The Beatles (The White Album)
To start with a true classic and one of the most famous vintage vinyl in history: Ringo Starr's personal copy with the melodious name No.0000001, sold for an astonishing $790,000, the highest fee ever paid for a single vintage record.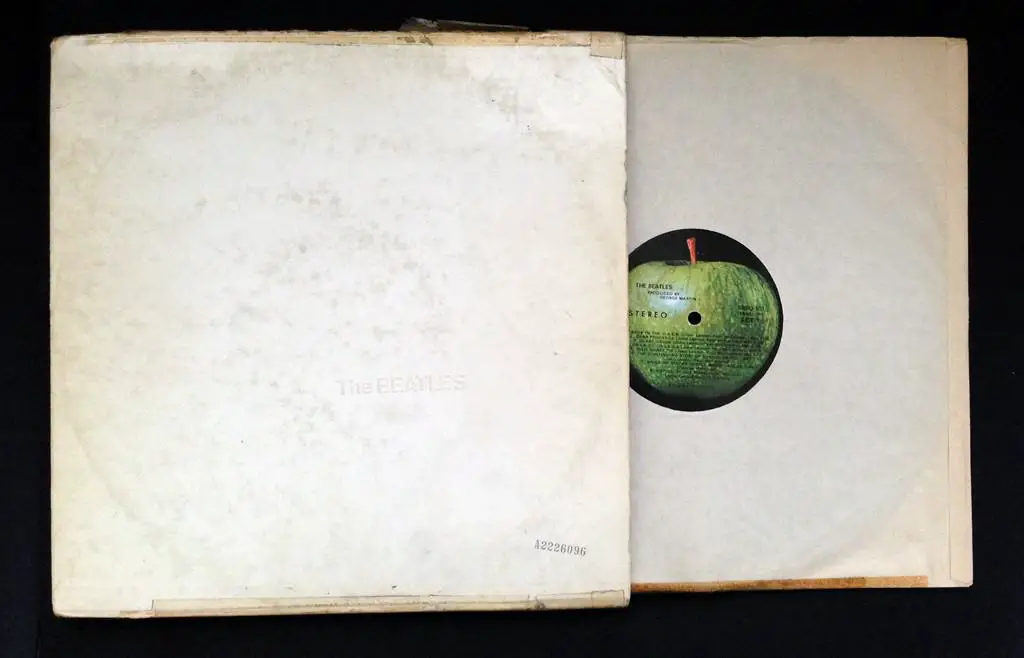 Bob Dylan – The Freewheelin' Bob Dylan
Dylan's second album. The original pressing is one of the rarest in existence with just a dozen thought to exist. This vintage vinyl features four songs left off all subsequent releases. Value? Up to $30,000.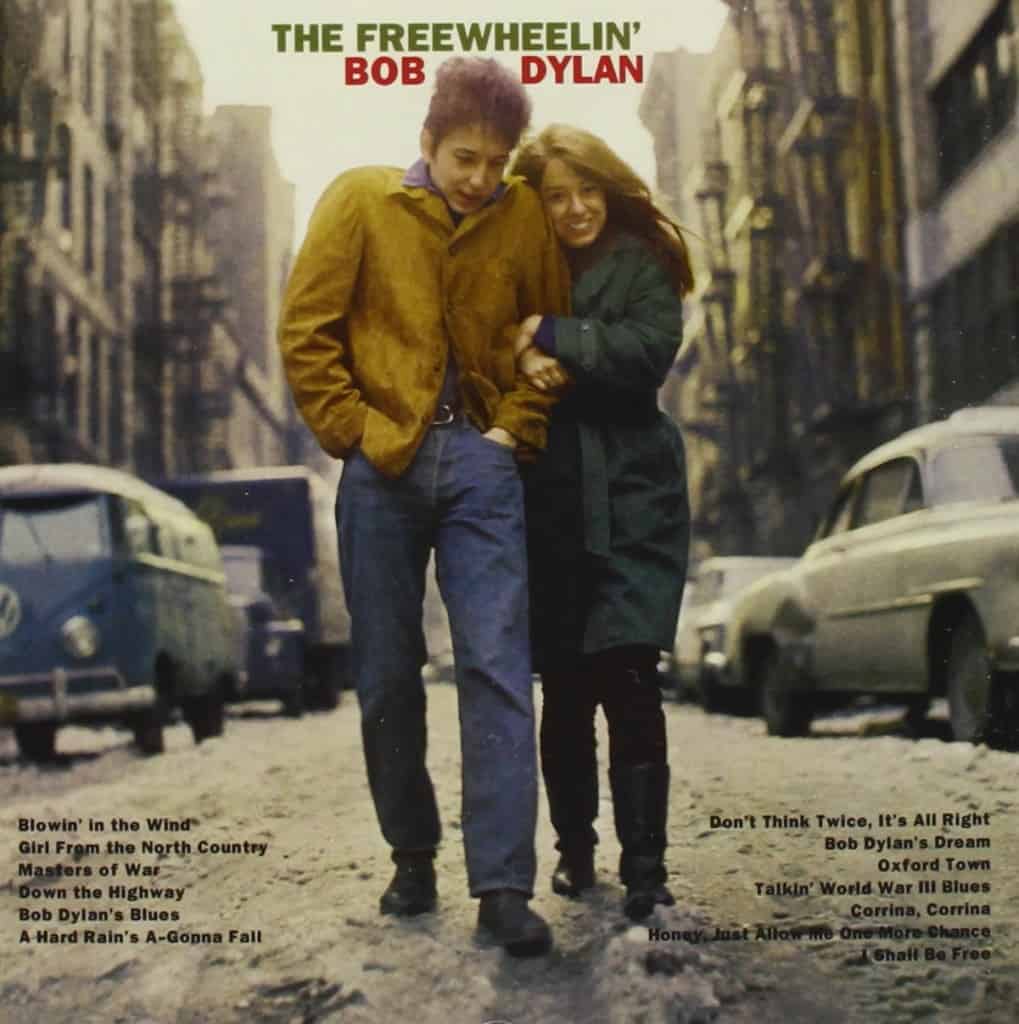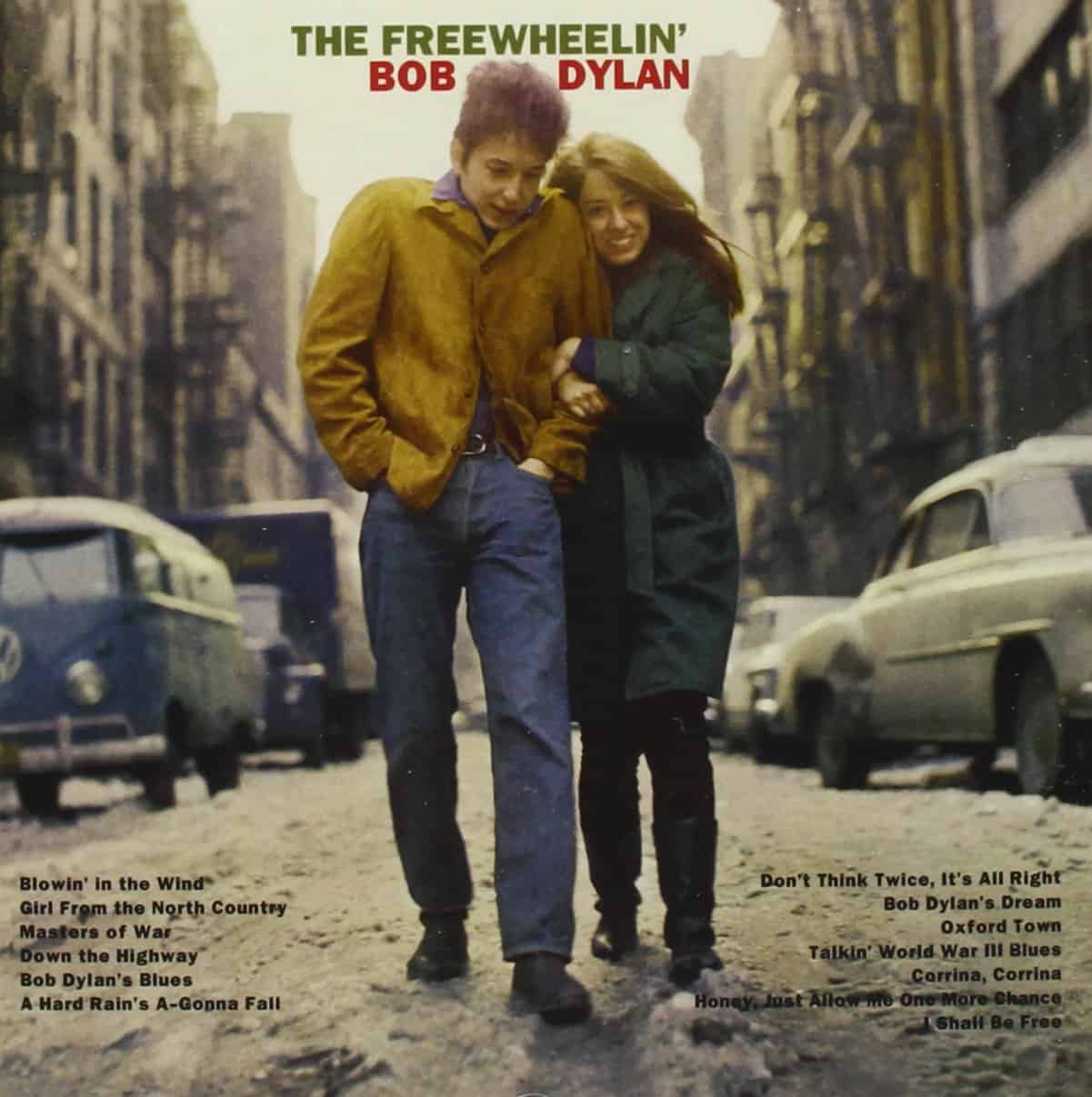 The Velvet Underground & Nico – The Velvet Underground & Nico
Considered one of the most influential rock albums of all time, the cover design came with a 'peel-able banana' from Andy Warhol. Not just a record, but a work of art. Near mint copies of this vintage vinyl sell at auction for over $4,000.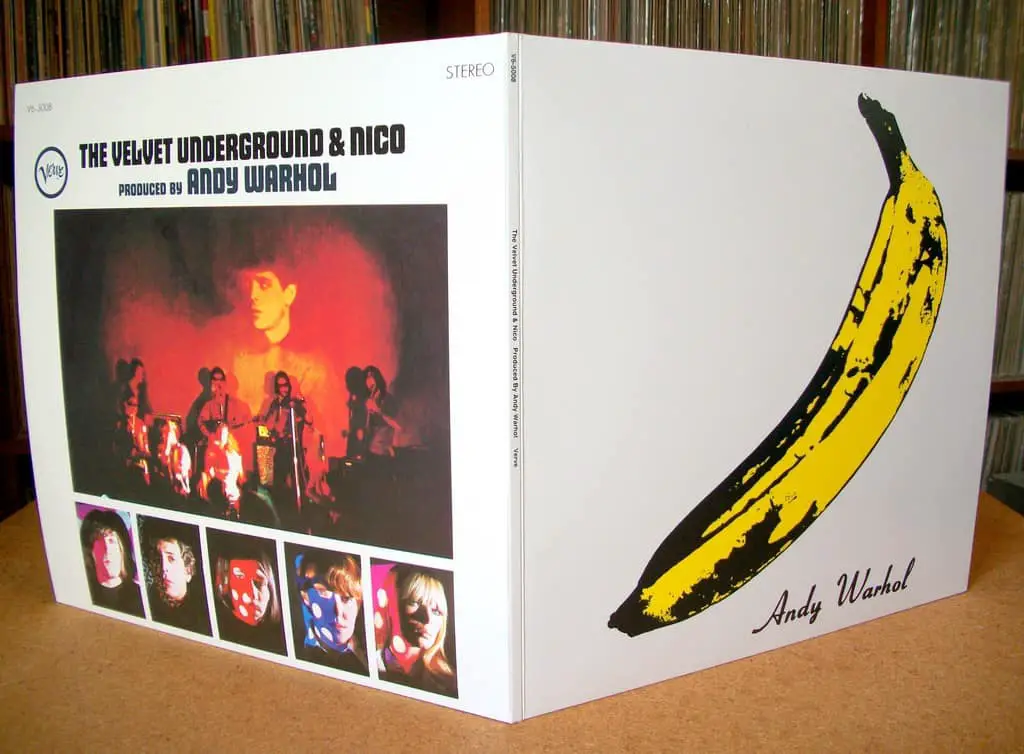 Sex Pistols – God Save The Queen/No Feelings (single)
The withdrawn single from their brief spell at A&M records. Very few are known to still exist which puts the value of this vintage vinyl towards an incredible ,000.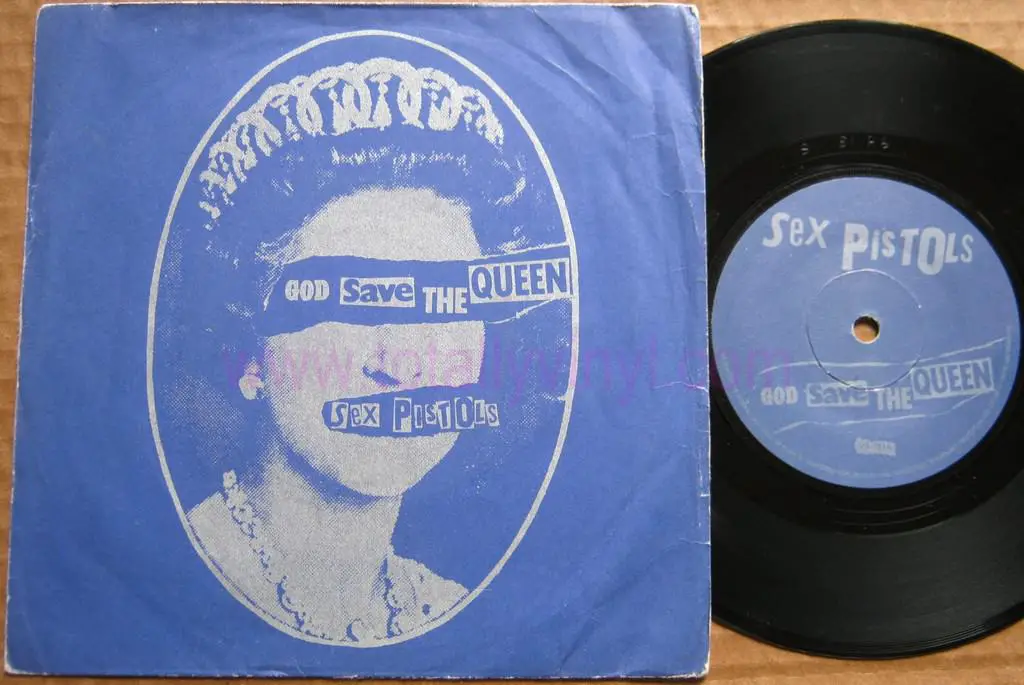 The Upholsterers – Your Furniture Was Dead……I Was Just Afraid To Tell You
In 2004, Jack White formed The Upholsterers with musician and friend Brian Muldoon. The pair hid 100 copies of their song 'Your Furniture Was Dead……I Was Just Afraid To Tell You' inside reupholstered furniture. To date, only 2 have been found.