It's a frequently asked question: Where do flea market vendors buy their merchandise? Sellers have their secret spots, but many will point you in a general direction. And often, they're hunting for items to sell in the same places you're looking to buy. But collecting antiques and vintage goods as inventory takes a slightly different mindset. Everyone wants to score deals. For sellers in particular, the better the deal the greater the return.
So to answer – where do flea market vendors buy merchandise – here's a list of sources plus some tips for buying antiques for resale:
Flea markets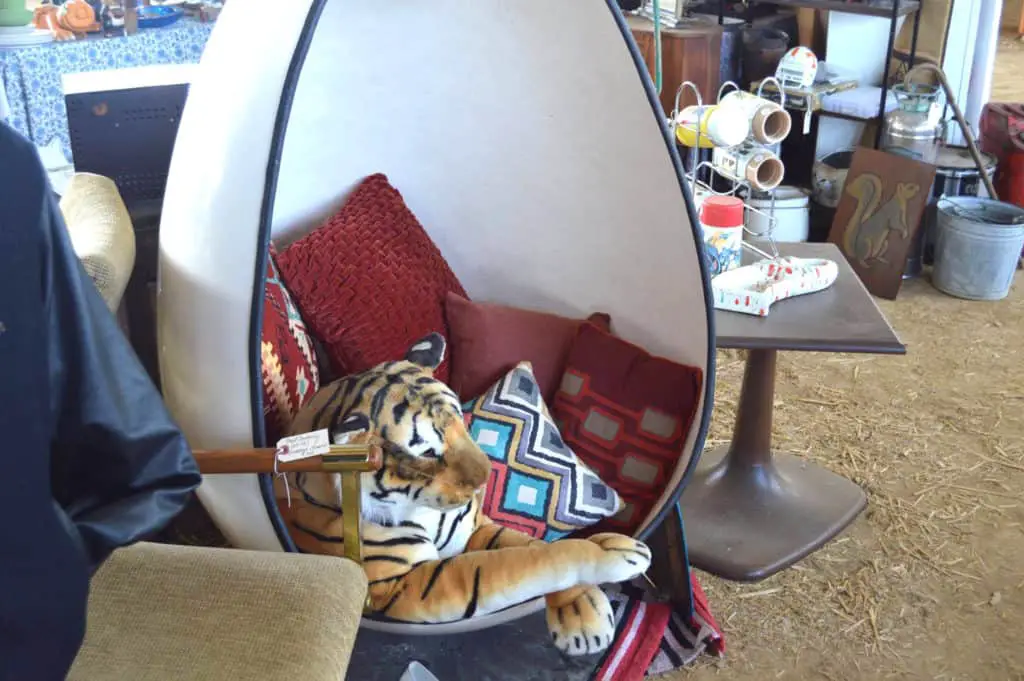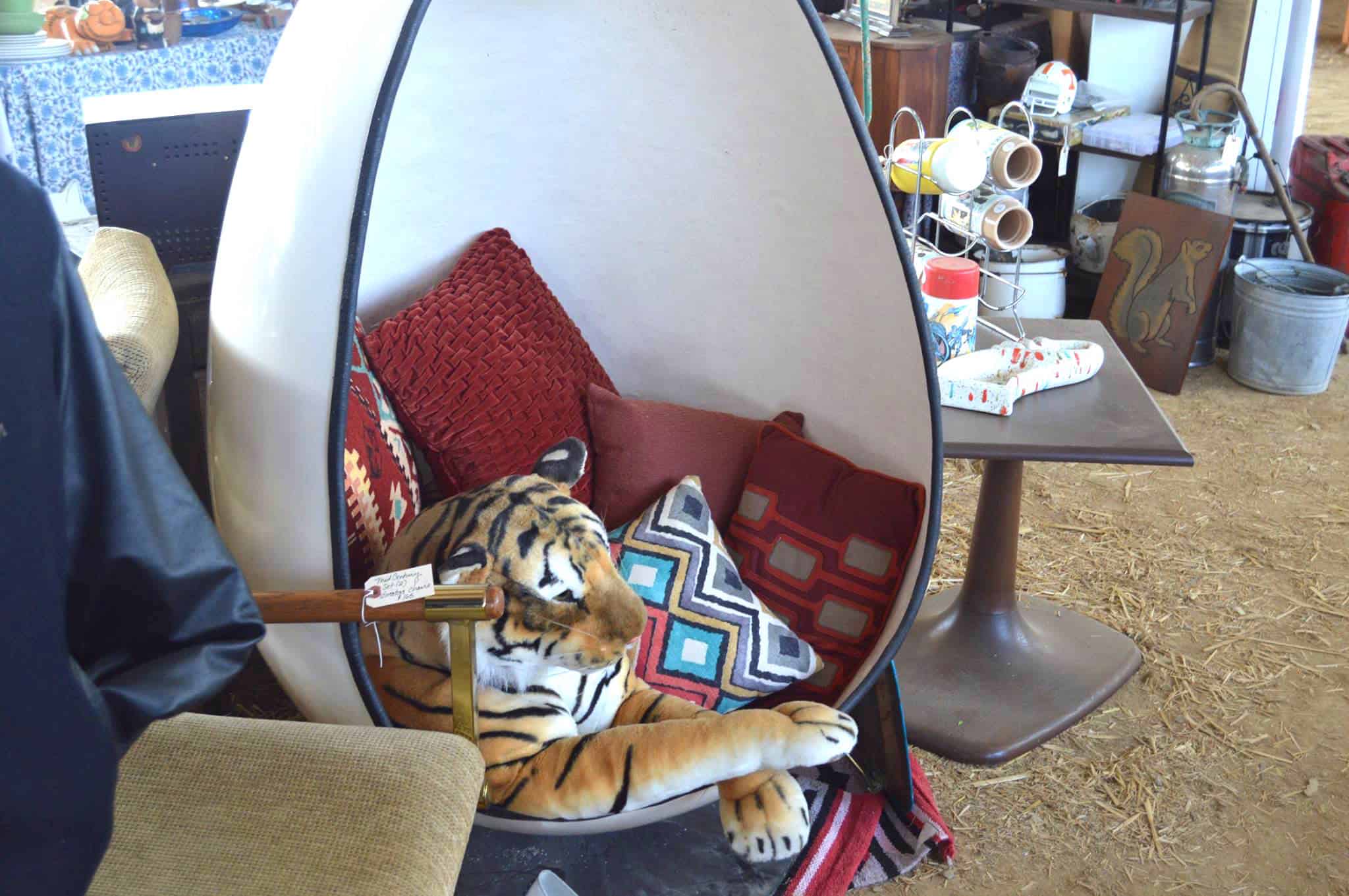 Vintage enthusiasts are well-versed in flea markets, which extends to brocante, vide grenier, and braderies. While visiting top-ranked flea markets is essential, less advertised markets are also great places to buy merchandise. Finding perfect vintage and antique pieces for resale takes patience at any size flea market. But veer off the beaten path too. One-of-a-kind discoveries likely await. While every merchant features sellable staples – spice up your booth with unique treasures. It may require some digging, but expand your search across a variety of events. Both professional vendors and individuals part with rare gems pulled from their private stock. Last but not least, remember that haggling is one of the many ways to get a great bargain at the flea market.
Estate sales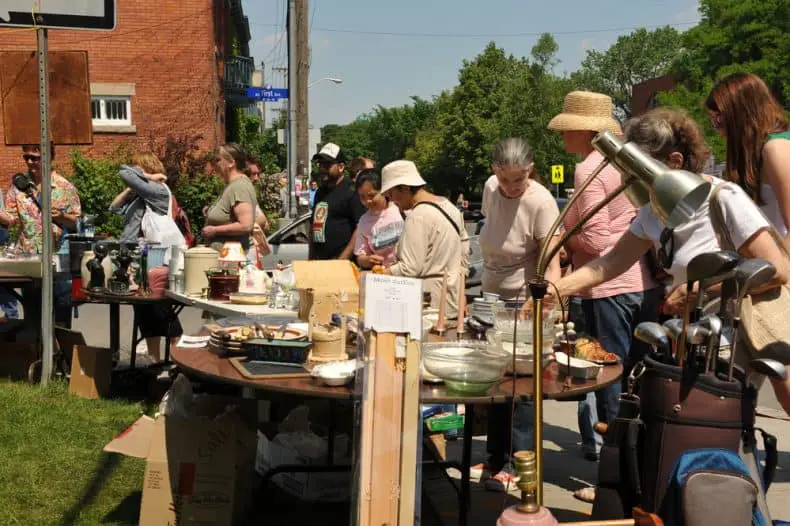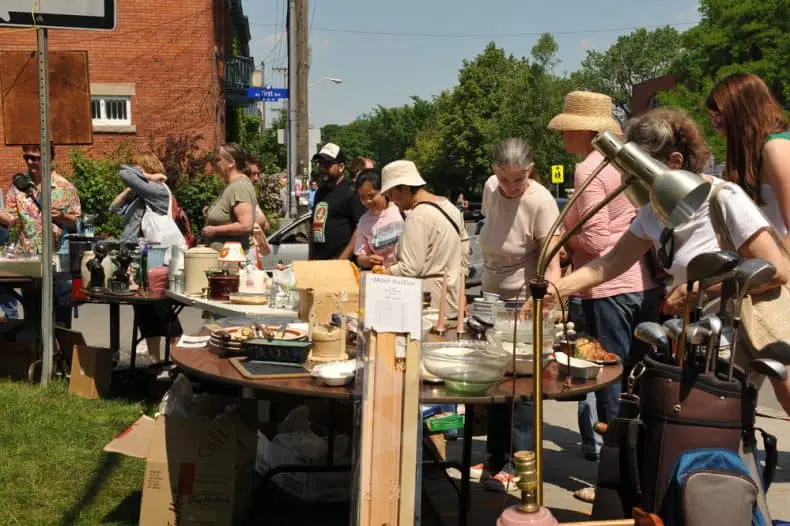 Speaking of private collections, estate sales or house clearances are common sources for flea market merchandise. There are many benefits to shopping estate sales. Prices are usually reasonable and items can be in great condition, particularly if they haven't moved much. Plus homeowners and even estate sale organizers can share stories about certain pieces. Knowing the history can add to resale value. Save time and effort from driving around by conducting research. For example, there are devoted websites that compile estate sale listings by location.
Antique fairs and flea market extravaganzas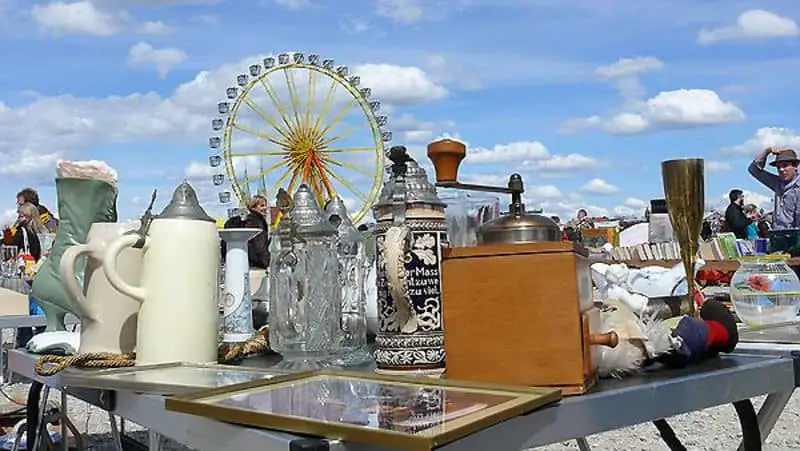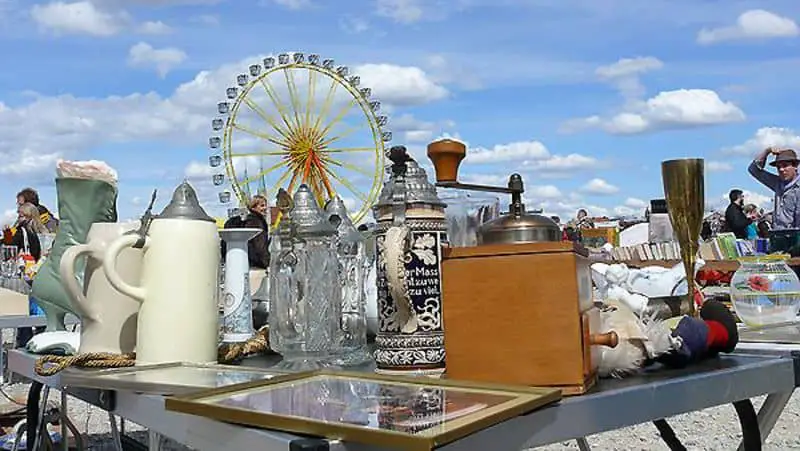 Mega flea market fairs like the Grande Braderie de Lille, Riesenflohmarkt München or Texas Antique Weekend take place just once or twice a year. As a result, they can offer additional advantages beyond regular fleas. These annual extravaganzas draw thousands of vendors – and ten times as many patrons. Sellers anticipate the high volume of foot traffic. So they pack booths to the hilt with vintage collectibles. Another attractive perk for potential customers is that many merchants discount items during these special events. It might seem like a contradiction, but lower prices can increase the volume of sales.  In the U.S. Highway Yard Sales are another kind of antiquing marathon spanning hundreds of miles over several states and offering an incredible range of deals.
Thrift stores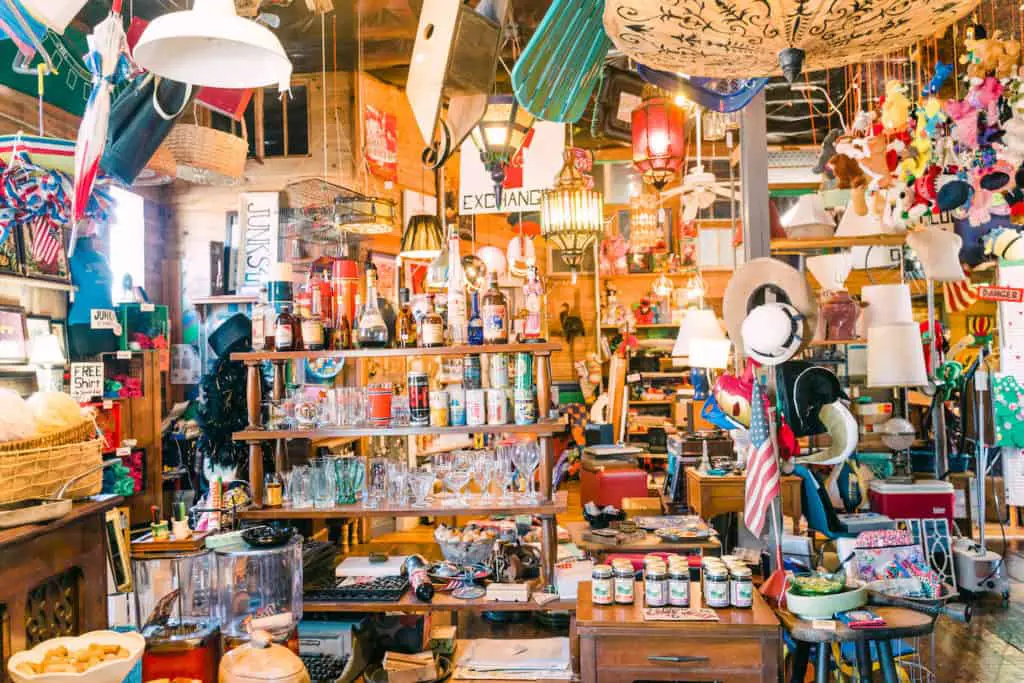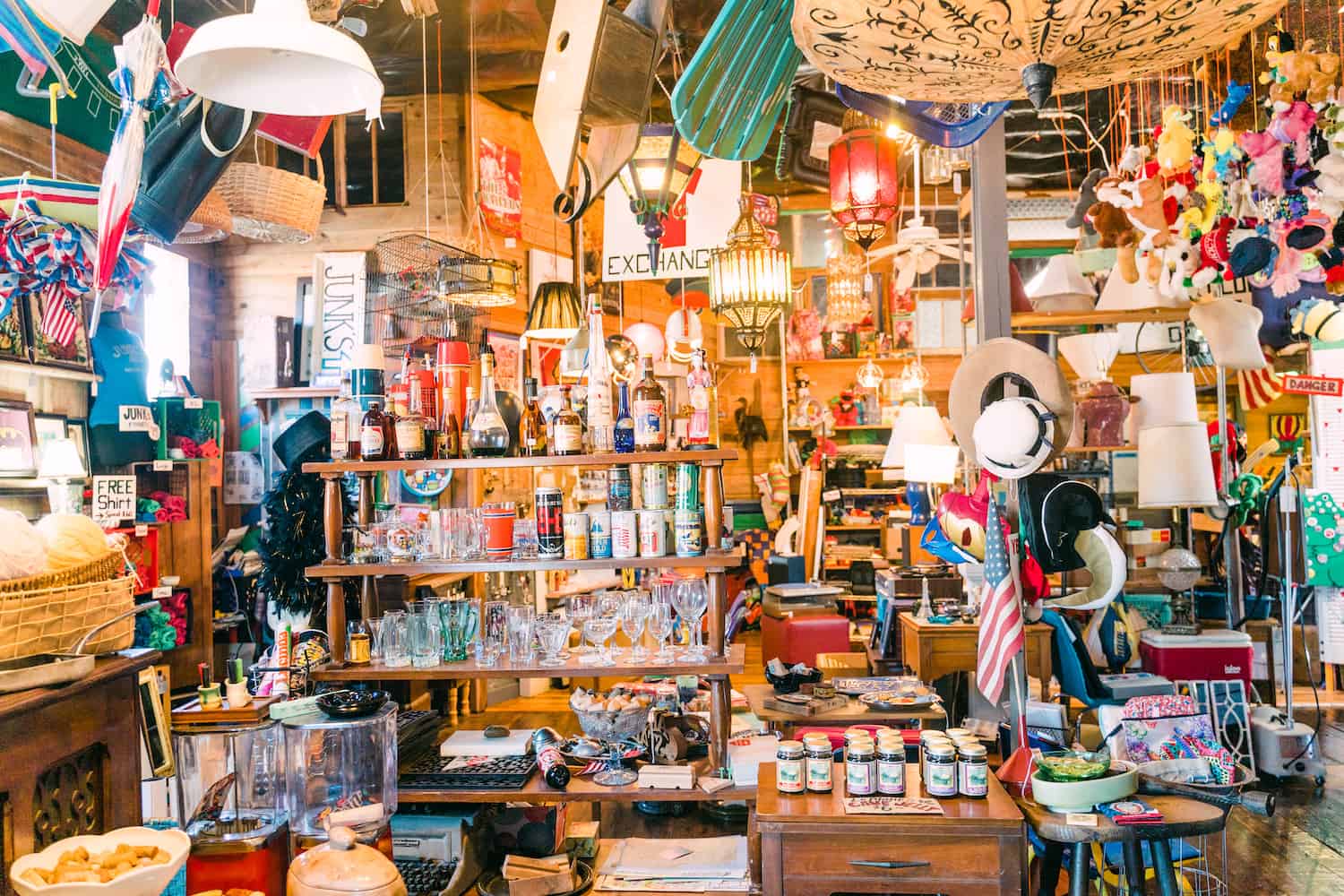 Anything goes in thrift stores and consignment shops. Stumble upon everything from high-end antiques to valuable vintage and funky whatnots too. Thrift stores are a major source for vintage clothes shopping. But other sought-after items such as vinyl, retro lamps, and vintage wall clocks, and upholstered furniture are also common to come across. Make friends with your local thrift store managers. They can tell you when new inventory arrives. Negotiating prices isn't guaranteed, but you'll get first dibs on selection.
Classifieds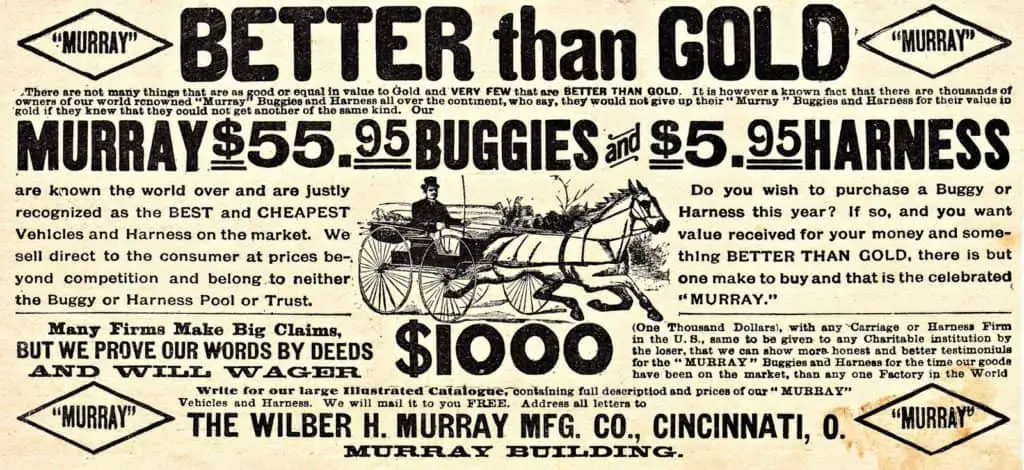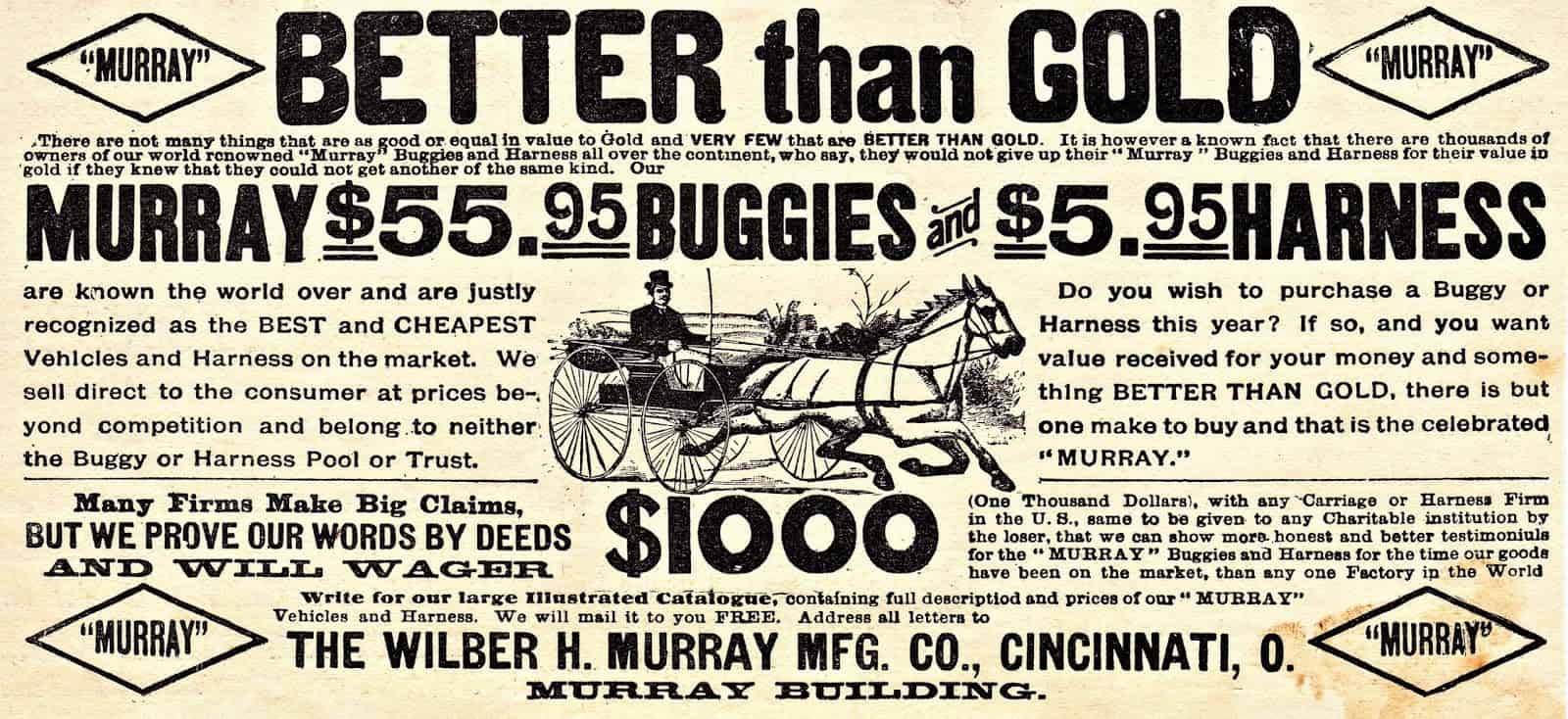 Look it up in the want ads. Many people are seeking to downsize. There's a lot of accumulated stuff for sale, certainly. But it's also possible to find antique and vintage merchandise in the classifieds. Asking prices are often just a jumping off point too. Sellers may not have enough items to hold a garage sale, still they're eager for someone to take away what they don't want. While furniture and knickknacks can become clutter to some, savvy buyers know a great flea market piece when they see one.
Live auctions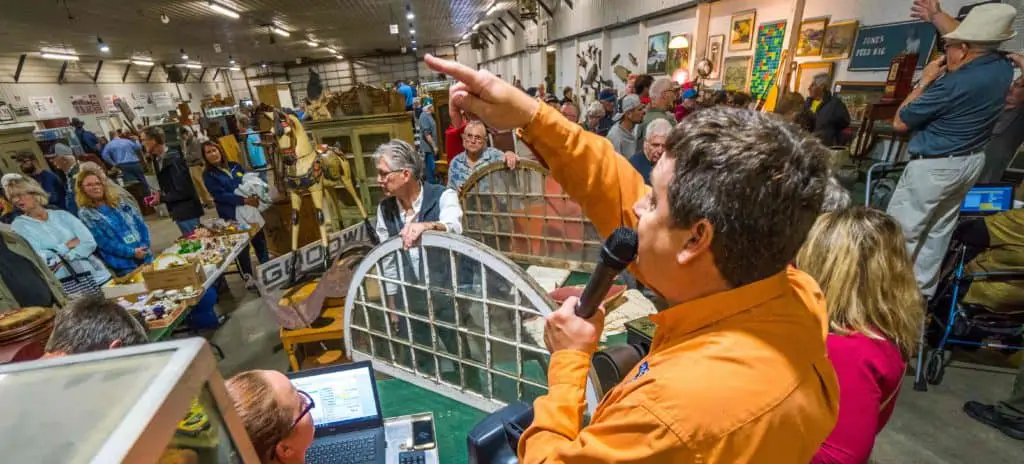 There's a misconception that auctions are for big spenders only. Sure, there are elite auction houses dealing in large ticket items. For the most part, though, auctions are places to win a great bargain. There's always room for a higher bid before the gavel strikes. But buyers are often sellers themselves. So typically there's a shared interest in keeping offers low. When bidding, factor in the buyer's premium, or percentage tacked onto the purchase price. Stay informed by signing up for notices on auction previews and future sale dates.
Online shops and online auctions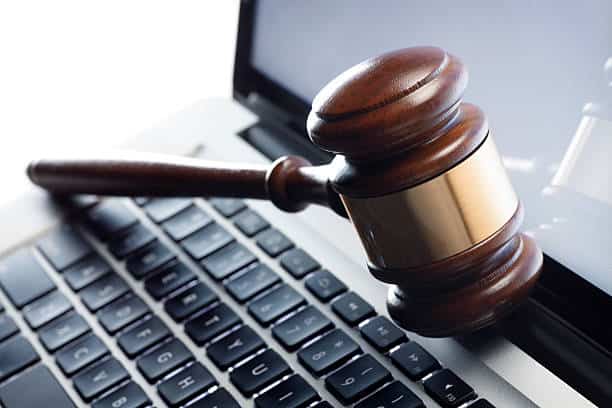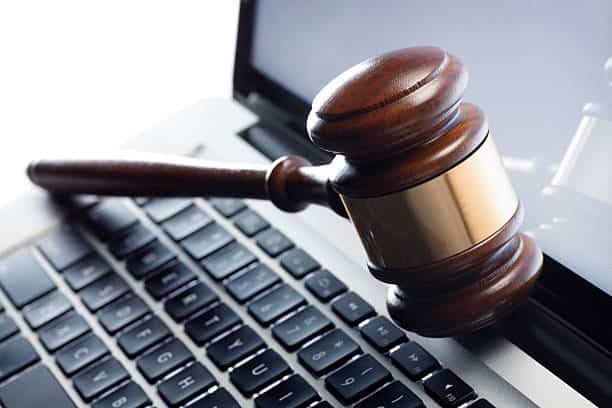 Be thrifty from home. Shop for vintage clothing, glassware and décor at online marketplaces. Ruby Lane is a great place to look for jewelry and collectibles. You can also "enter" live auctions from computer or phone. Many sellers list on Facebook live auctions, an active forum for buyers too. Although in-person transactions afford closer inspection, there are guides for clicking online with confidence. Tips for how to buy flea market merchandise online include examining photos, reading condition descriptions, and checking seller ratings and reviews.