Want to bring a little vintage sparkle into your big day? When planning a wedding, terms like romantic and classic inspire style. Vintage wedding accessories add a timeless touch of glamour.
While wishing a bride "good luck" is an etiquette no-no, brides traditionally incorporate many good luck charms into their attire. And family and friends often provide these tokens of something borrowed, something blue. But brides can also make new memories with something old found at flea markets. Dress head to heels in love with these 5 vintage bridal accessories.
1. Veils and headpieces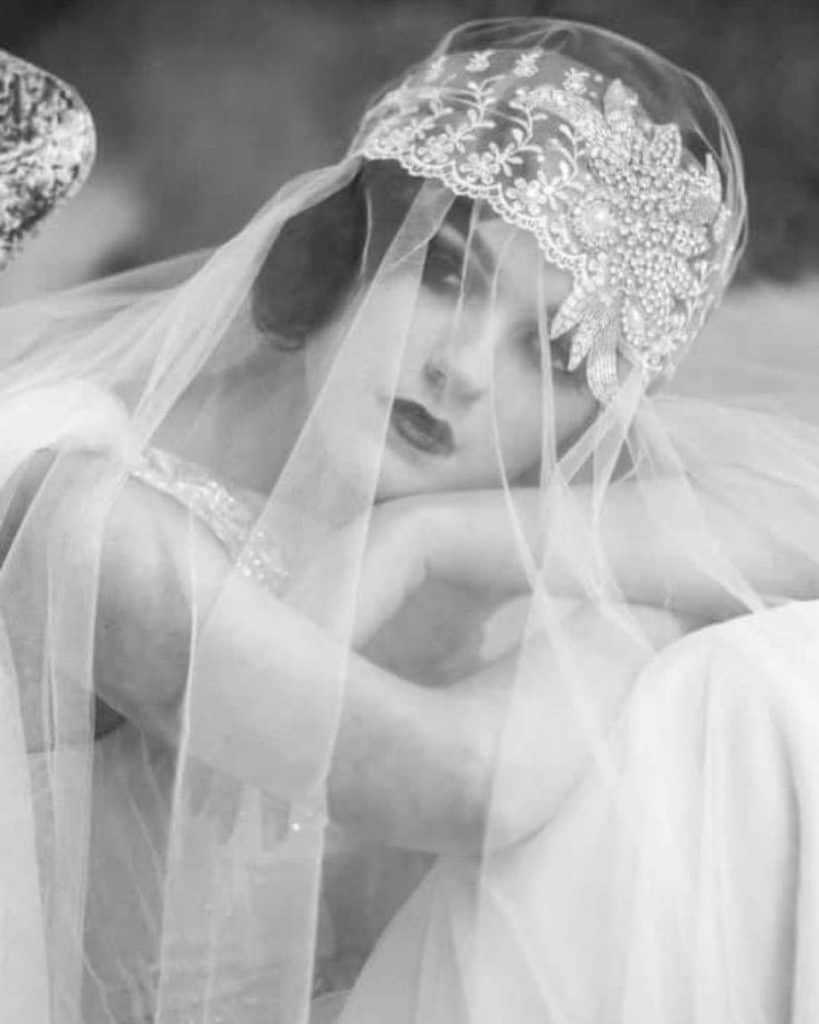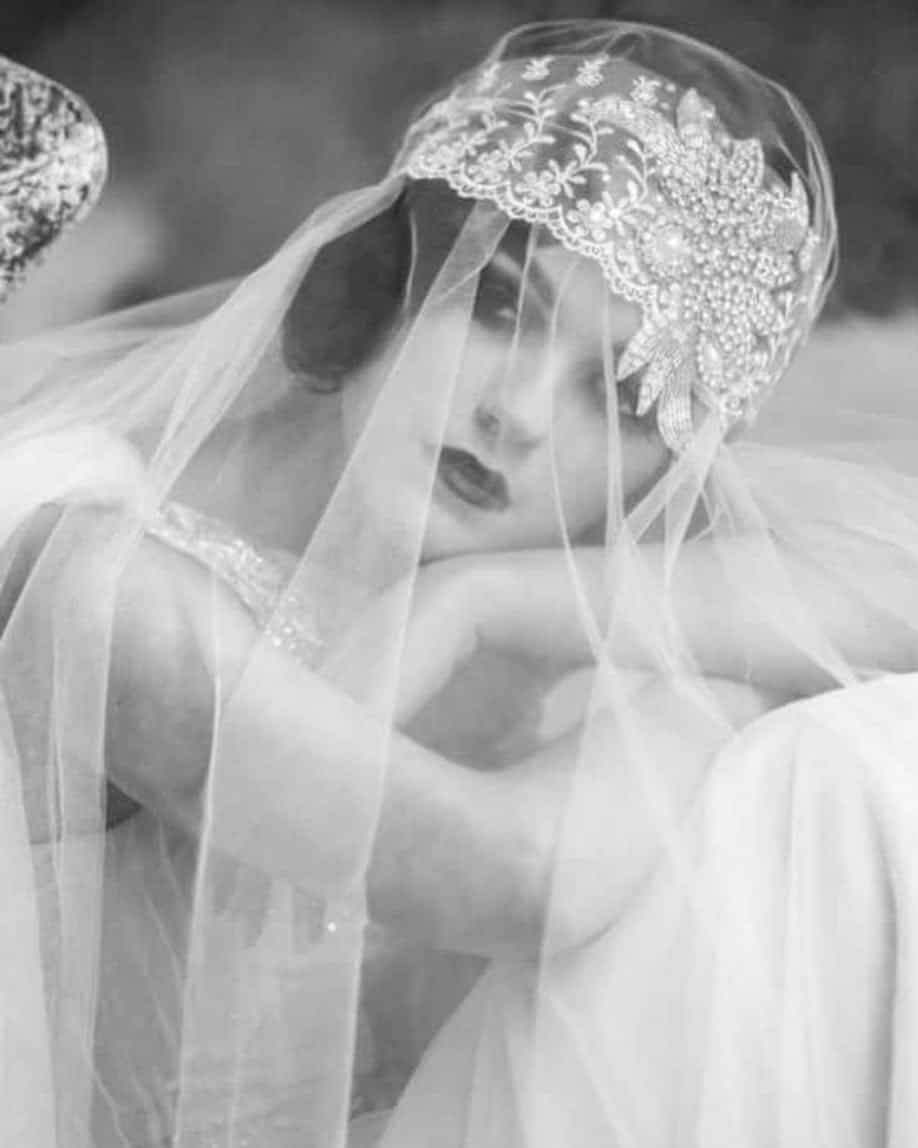 Lengths and styles change, but the veil evokes an iconic image of bride on her wedding day. With decades of fashions to choose from, finding the perfect headpiece to compliment your look is easy.  
Veils can allure without concealing that radiant bridal glow. Lacey caps from the 20's and 30's, for example, attach flowing veils in the back. Or opt for the 50's birdcage and blusher veils with peekaboo netting. Brush aside veils altogether with options such as fascinators, Juliet caps and pillbox hats.
2. Jewelry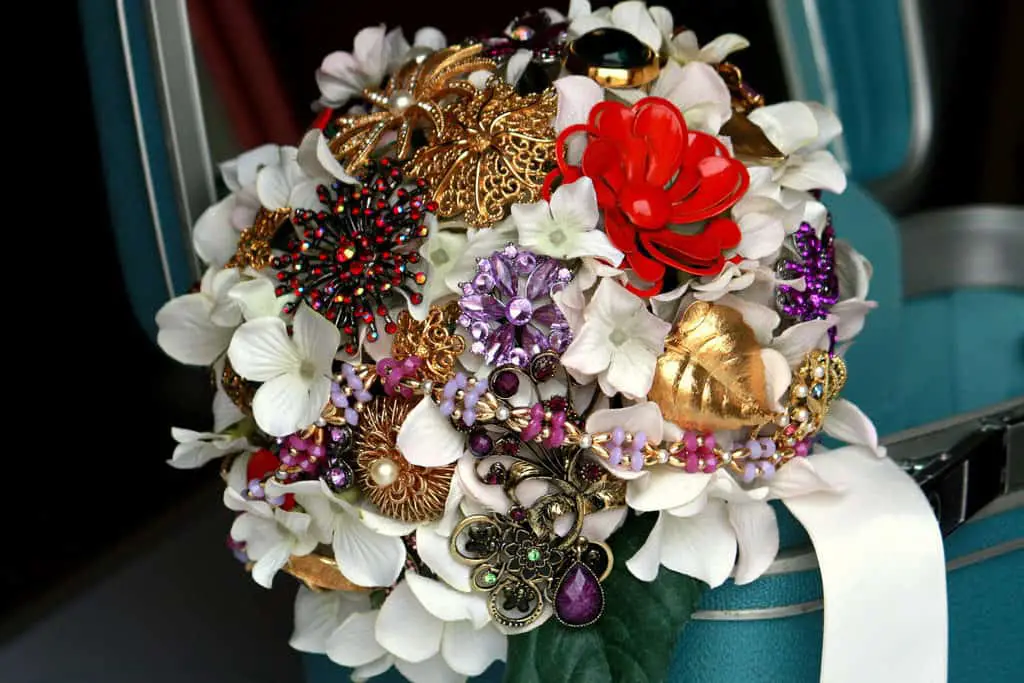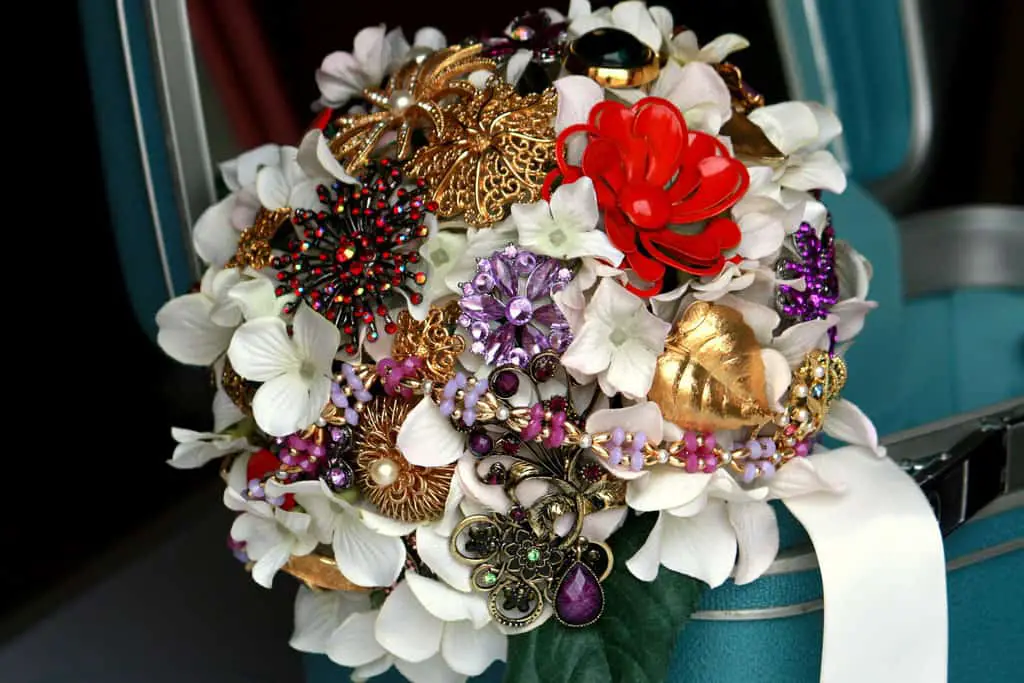 Bridal jewelry can be passed down from generation to generation. And whether worn or applied as decorative embellishments, jewelry is a versatile vintage wedding accessory. Ruby Lane is a great place to look for vintage and antique jewelry online.
Pearls are quintessential bridal adornment. But brides throughout the eras have also accessorized with various gemstones, diamonds, rhinestones and crystal glass. Novelty jewelry, or pieces made from plastics like Bakelite, create colorful jewelry bouquets.  
Exchange vows with wedding bands found at flea markets and estate sales. And let's not forget the groom. Vintage cufflinks and lapel pins tie his-and-hers style together.
3. Purses, gloves and wraps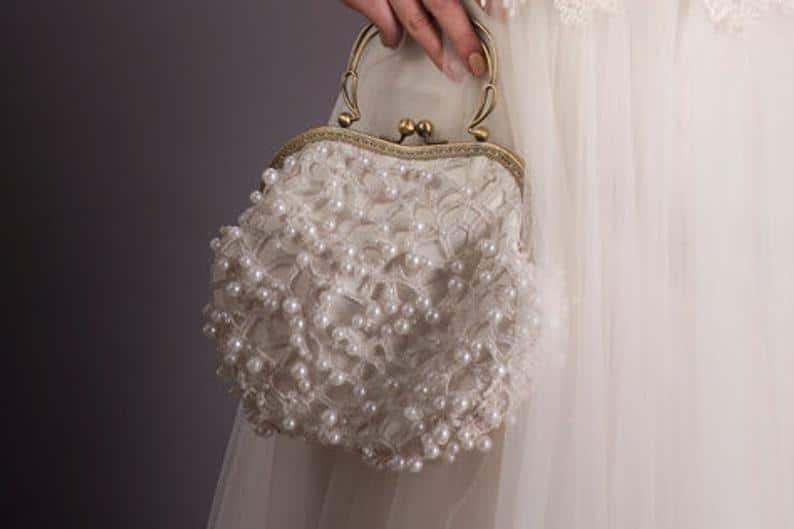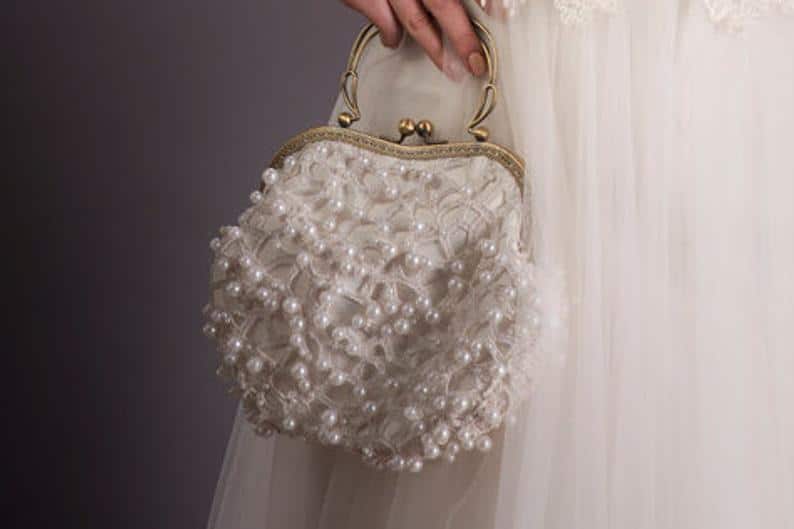 Accessories add elegance, but they are also practical. The beauty of vintage purses is their attention to detail. Beaded clutches with kiss clasps and metal mesh purses make decorative storage for lipstick and tissues. Engraved sterling silver compacts and coin purses, though smaller, hold mirrors for quick touchups.   
Fall and winter weddings present additional options. Fur stoles and gloves pair well with bridal gowns and keep you warm. If planning a formal ceremony, opera-length gloves are enduring classics. Wrist-length gloves, also called "shorties", add graceful Mid Century charm.     
4. Shoes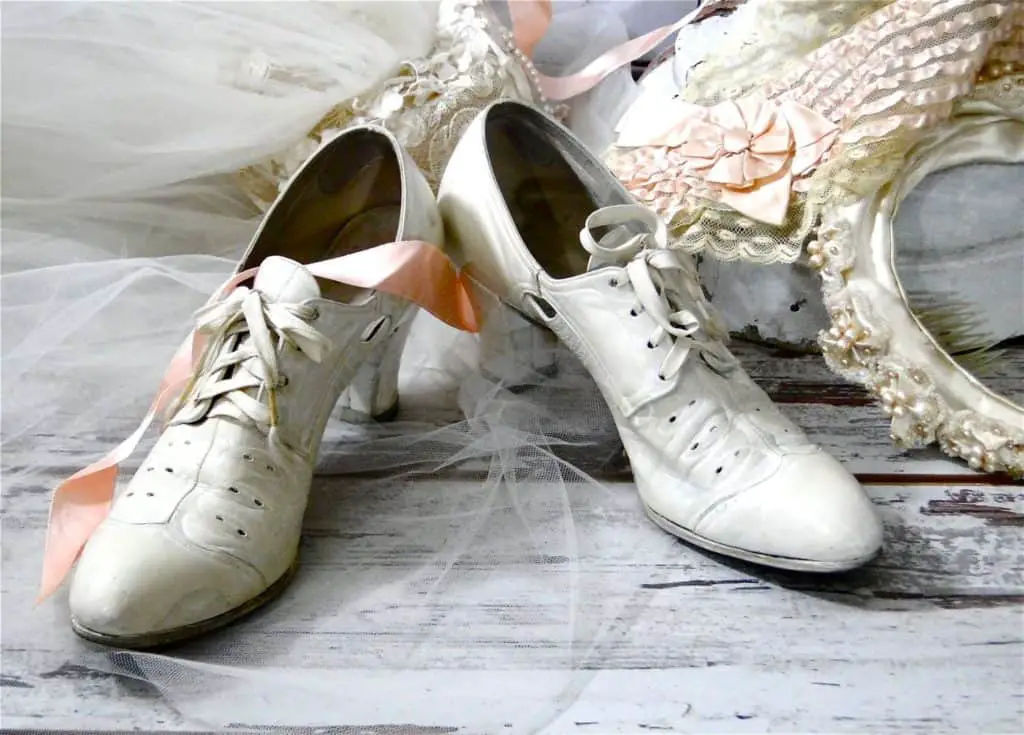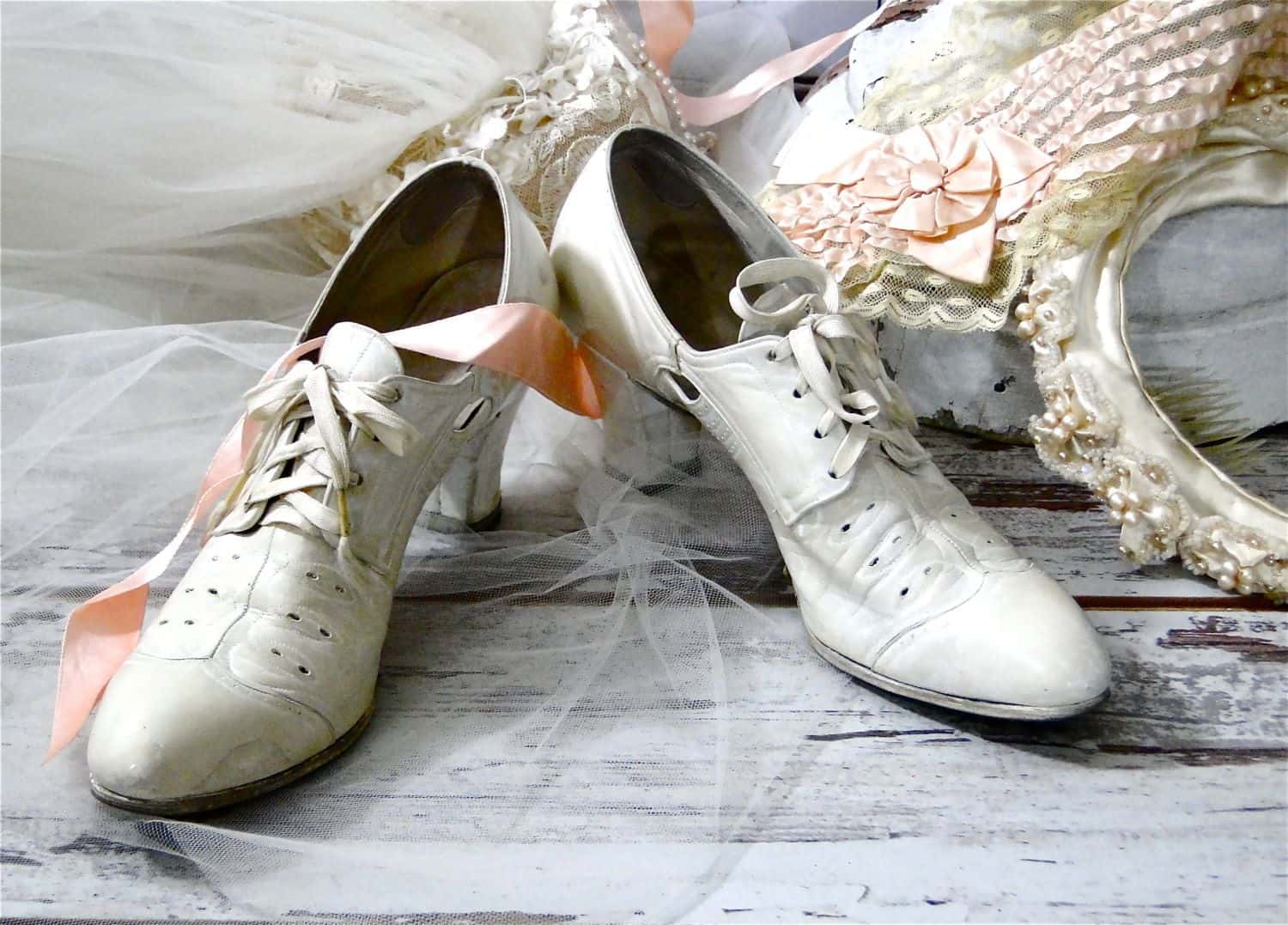 Finding vintage shoes that fit can be tricky. Sizes often run small and narrow. For more wiggle room in choices, explore colors besides white. A peek of blue or pink can even accentuate the dress.
Online marketplaces like Etsy sell many styles of authentic vintage footwear. Antique Victorian and Edwardian Era shoes are rare, but silk and satin Art Deco pumps are slightly easier to find. More common, though, are peeptoes and t-strap heels from the 40's on up. Add vintage flair to newer shoes with brooches and clip-on earrings.
5. The wedding dress
Unique, well-constructed, and often affordable. The advantages of a vintage wedding dress are many. Unlike stark white contemporary dresses, vintage bridal gowns come in flattering pearl-like shades such as champagne, blush, and peach.
Likewise, there's a variety of silhouettes when shopping vintage. From the drop-waist of The Roaring Twenties to the empire waist of The Swingin' Sixties. Or columnar shapes of the 30's to flowing boho styles of the 70's. Custom pick the look that's so you. Plus, fabrics go beyond silk and lace to chiffon, tulle, and crinoline.
What to pay attention to when shopping for vintage wedding accessories
When shopping for vintage wedding accessories on sites like Etsy, pay attention to potential deal breakers. It's easier to identify authentic vintage pieces when shopping in person at flea markets and estate sales. Many online marketplaces, however, list vintage-inspired reproductions.
Authentic vintage wedding dresses will likely have some imperfections. Large holes, moth damage and significant yellowing may be beyond repair. While there are at-home cleaning remedies, dress restoration experts can be better suited to treat vintage fabrics.