Flea markets in Florida make the Sunshine State the perfect winter getaway for every passionate treasure hunter. Diverse cultures have brought an impressive variety in art, history, and cuisine to Florida. This makes for really excellent flea markets and antique markets, with many treasures to be uncovered. Combined with a pleasant climate all year round, thrift shopping and flea market picking in Florida are thoroughly enjoyed past-times. Add a couple of stalls with regional delicacies and a flea market in Florida becomes an event not to be missed.
We have had a look around and bring you our top 10 list of the best flea markets in Florida:
1. Mount Dora Flea Market – Mt Dora, Florida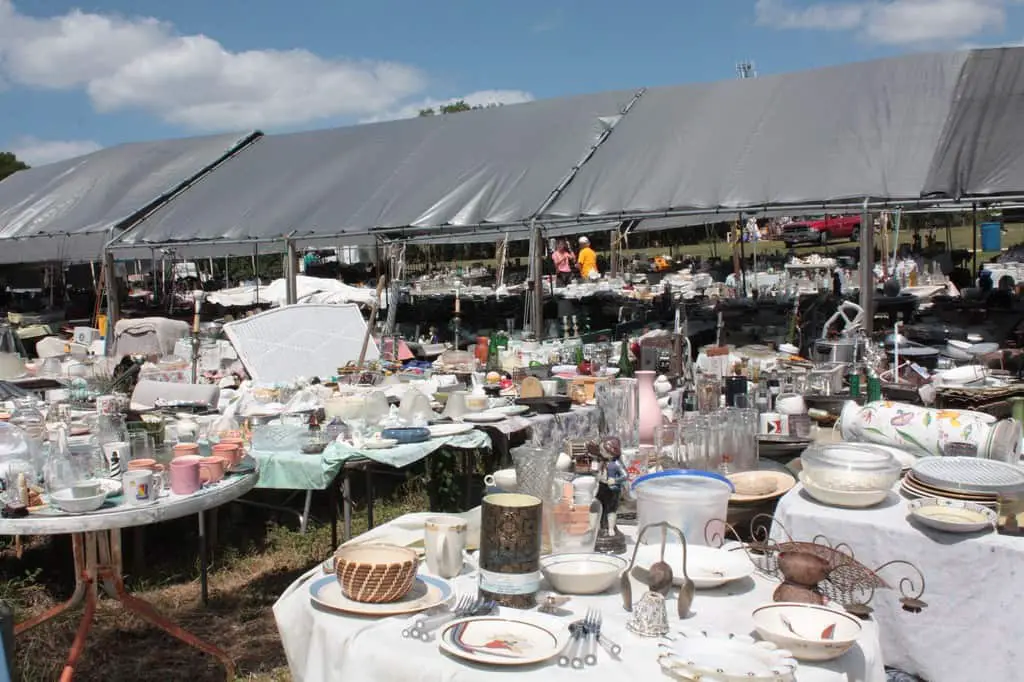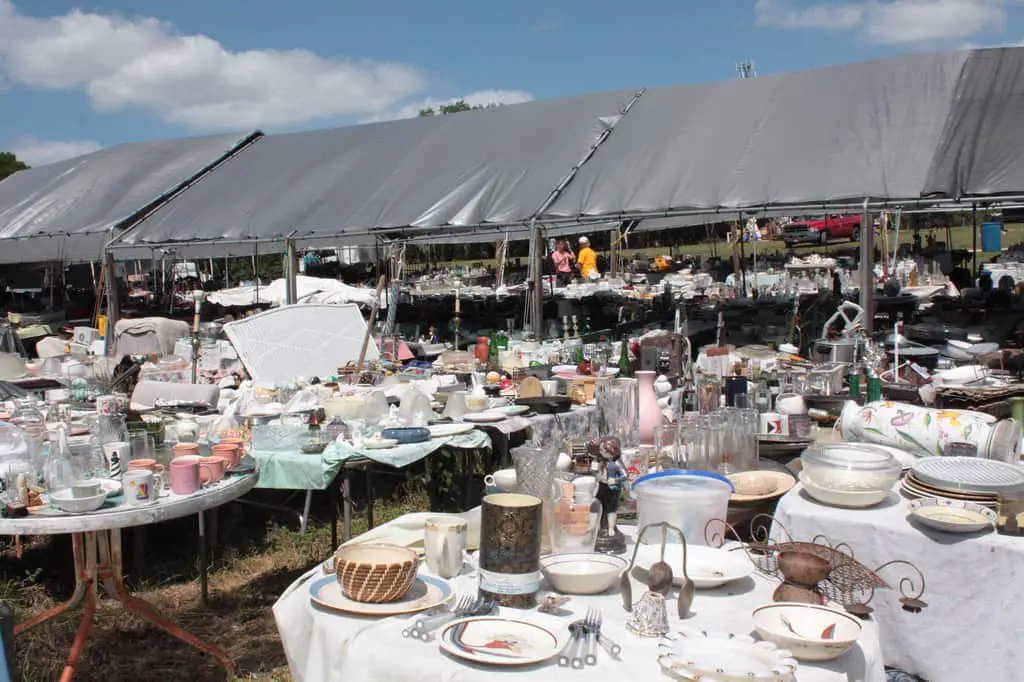 In the heart of beautiful Lake County, 127 acres of land are taken over by Renninger's Mount Dora Flea Market every weekend. Mount Dora Flea Market encompasses two large buildings full of stalls and vast outdoor areas to explore. The incredible gathering of over 1,000 vendors focuses on quality antique and vintage goods. There is also a great selection of varying collectable items, clothing both vintage and modern, a lot of fascinating curios and even a farmers' market. Mount Dora Flea Market is not only one of the best markets in Florida, but also one of the best flea markets in the United States!
Mount Dora Flea Market
Where: Mt Dora, FL 32757, USA
When: Saturday, Sunday: 8:00 – 17:00
Web: Full review of Mount Dora Flea Market
2. Lincoln Road Antique and Collectible Market – Miami Beach, Florida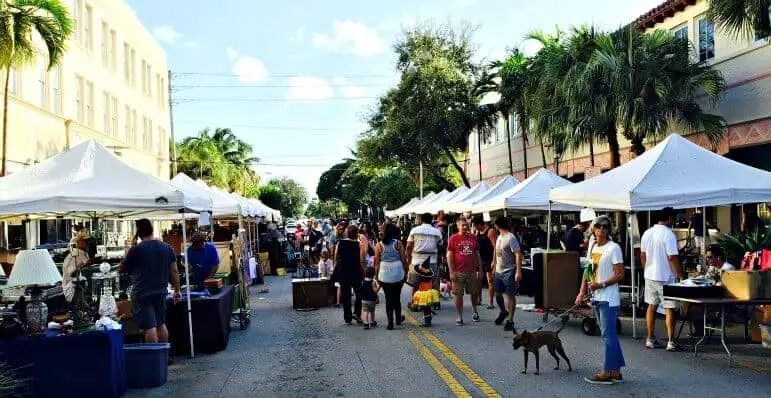 Lincoln Road Antique and Collectible Market is widely considered to be among the best antique markets in the US. A picker's paradise, Lincoln Road Flea Market hosts around 125 dealers. Alongside the second-hand and vintage goods are some truly fascinating handcrafts showcased by some exceptionally skilled individuals. There are also reasonably priced works of art, vintage clothing, furniture stalls, jewelry collections, household items, Miami memorabilia and more. Without a doubt, Lincoln Road Outdoor Antique and Collectible Market is an event that should not be missed.
Lincoln Road Antique and Collectible Market
Where: 800-1120 Lincoln Rd, Miami Beach, FL 33139, USA
When: October – May, every second Sunday
Web: Review of Lincoln Road Antique and Collectible Market on Fleamapket
3. Wagon Wheel Flea Market – Pinellas Park, Florida (permanently closed)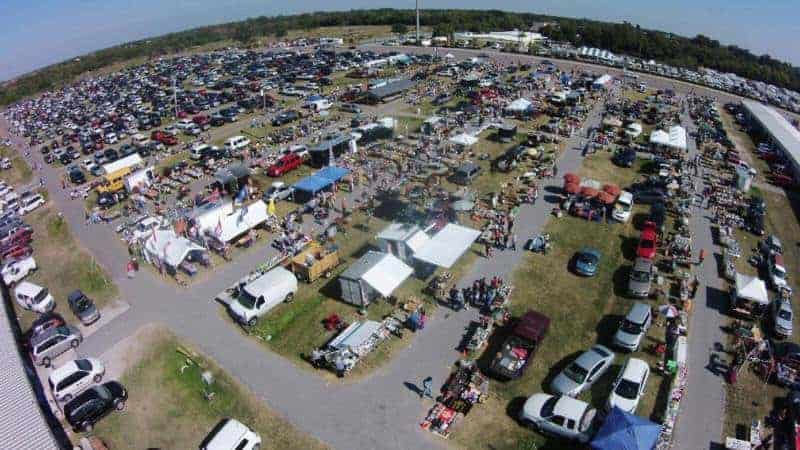 Wagon Wheel Flea Market in Florida is a grassroots, weekly event that has been running since the 1960s. What started as a one-man-show has become an extravaganza with over 2,000 vendors! Despite its huge dimensions, Wagon Wheel Flea Market still has retained its community spirit and is a weekly get-together for the locals. Plus: now it is also on the map for being a market for quality vintage items and antiques in Florida. There is everything on sale at Wagon Wheel Flea Market, ranging from antique and second-hand clothing to toys, furniture, tools, and all kinds of knick-knacks old and new. It is almost impossible to leave the place empty-handed.
June 2020 update: After nearly 55 years, the Wagon Wheel Flea Market has been permanently closed down after it was shut down on March 15 in response to the COVID-19 pandemic.
Wagon Wheel Flea Market
Where: 7801 Park Blvd N, Pinellas Park, FL 33781, USA
When: Permanently closed
Web: Full review of Wagon Wheel Flea Market on Fleamapket
4. Daytona Flea Market – Daytona Beach, Florida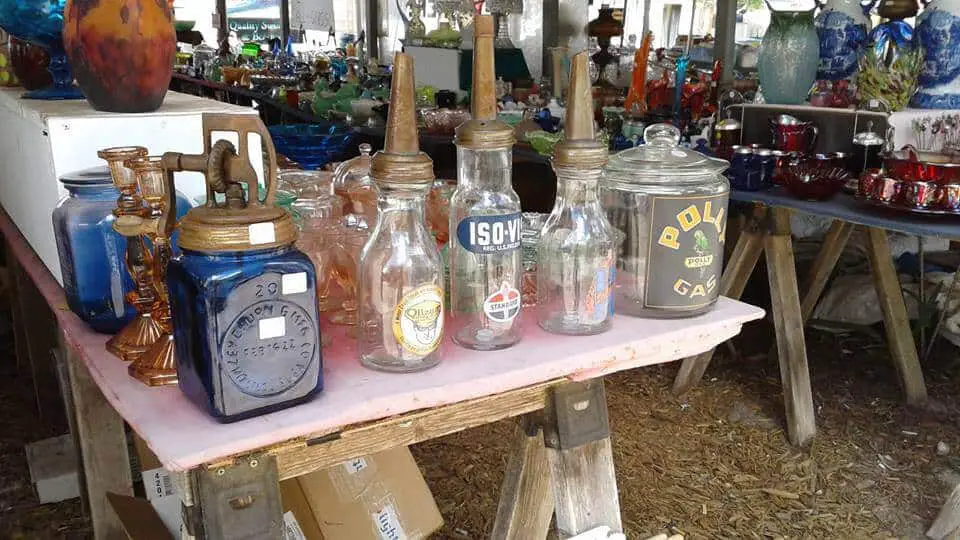 Daytona Flea Market in Florida is another that makes a proper event out of the market. At least once a month it offers either an arts and crafts fair or the Classic Car Cruise-In. Daytona Flea Market features stalls stretching over 3 miles and there is plenty of shopping to be had. It is worth getting to this market earlier on in the day, for ease of parking as well as sourcing the best items. Note that Daytona Flea Market is not the place to hit for specific antiques, but instead is a haven for all things second-hand and curious. Sellers are there to clear their tables, so barter away for some awesome bargains!
Daytona Flea Market
Where: 1425 Tomoka Farms Rd, Daytona Beach, FL 32124, USA
When: Friday, Saturday, Sunday: 9:00 – 17:00 (year round)
Web: daytonafleamarket.com
5. Webster Westside Flea Market – Webster, Florida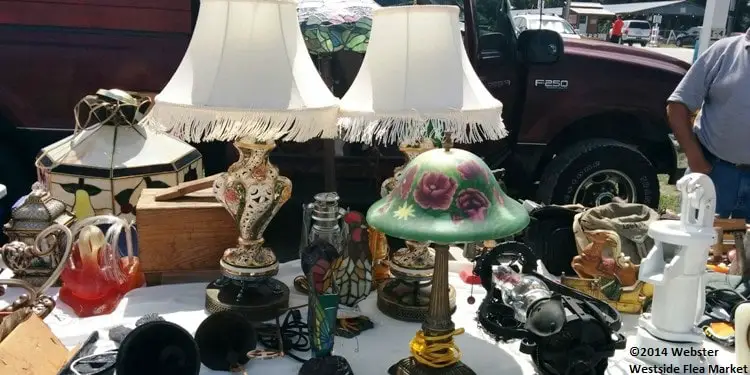 Webster Westside Flea Market has been running for over 50 years and is thought to be Florida's oldest flea market. It is a large, open-air market with the typical flea market flare and much more than that. Webster Westside Flea Market also showcases plenty of fresh food, bakery items, pet supplies, flowers, and two restaurants so shoppers can keep energized all day. There are as well boutique items, jewellery collections, musical instruments, furniture and a selection of electronics, both new and old. This list is by no means exhaustive though, and with so many goods on offer, it is impossible to list them all!
Webster flea market is popular in Florida due to great deals on quality antiques and collectables. Among flea markets in Florida, Webster Westside Flea is a primary source for the old and unique. It is certainly a market for collectors as well as casual thrift shoppers.
Webster Westside Flea Market
Where: 516 NW 3rd Street, Webster, FL 33597
When: October – April: Monday 5:00 – 15:00. May – September: 6:00 – 14:00
Web: websterwestsidefleamarket.com
6. Fleamasters Flea Market – Ft Myers, Florida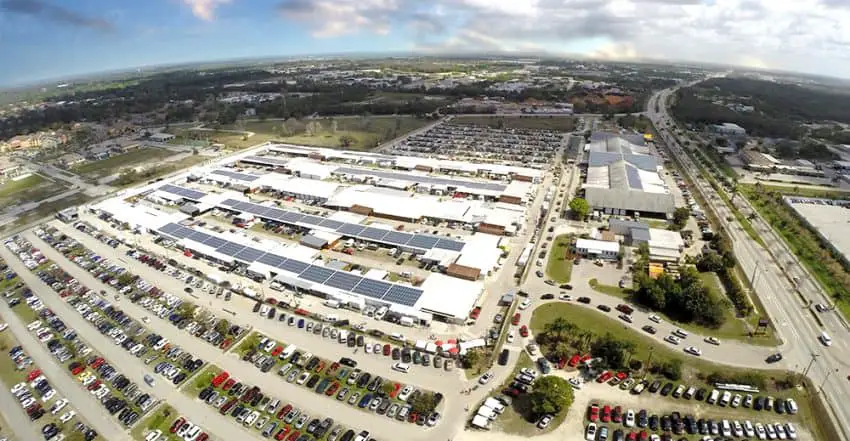 If size is something that matters to you, Fleamasters Flea Market is one that can not be missed. With over 400,000 square feet of shopping, this giant market attracts visitors from both home and afar. It is a shopper's paradise, and a great place for tourists to visit.
At Fleamasters Flea Market it can be hard to know where to begin. It is simply not possible to see everything that Fleamasters has to offer. As well as eclectic second-hand wares, there are wonderful arts and crafts, stalls full of quality antiques and collectable items, furniture stands, clothing, jewelry and much more with new stands and stores opening every week. There are also plenty of refreshment areas with lots of food and drink on offer, so shoppers can stay energized!
Fleamasters Flea Market
Where: 4135 Dr Martin Luther King Jr. Blvd., Ft. Myers, Florida 33916
When: 1st May – 30th September: Friday 9:00 – 15:00, Saturday and Sunday 9:00 – 17:00. 1st October – 30th April: Friday, Saturday and Sunday 9:00 – 17:00
Web: www.fleamall.com/
7. Saint Augustine Flea Market – St Augustine, Florida

Twice a week, more than 500 vendors gather at Saint Augustine Flea Market, to hawk their ware in a variety of indoor and outdoor areas. As well as the shopping to be had, Saint Augustine flea market offers live music, plenty of food and fresh produce to buy, so all shopping needs can be met at this one location. There is an RV park right next door to this flea market, making it easier to get up early to secure the best deals! Featured stands here worth a mention are the Big Bear Armory, Edna's Treasures showcasing historical and cultural items, as well as Guitar Sales and Repairs.
Saint Augustine Flea Market
Where: 2495 State Road 207, Saint Augustine, Florida
When: Saturday and Sunday: 9:00 – 16:00
Web: www.staugustinefleamarket.com
8. Waldo Flea Market – Waldo, Florida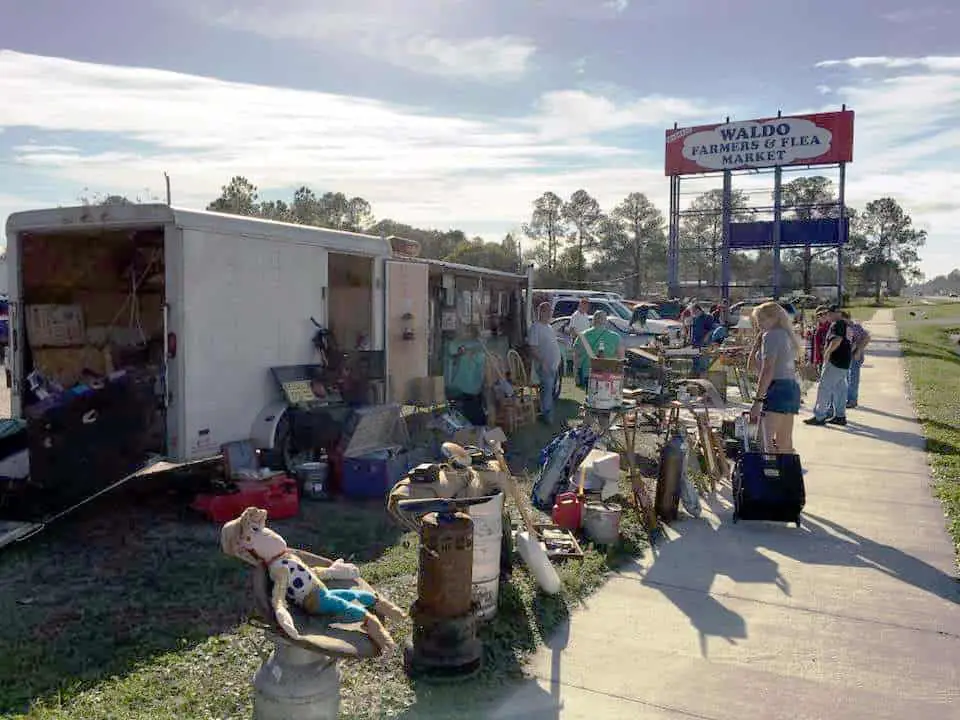 Waldo Flea and Farmers' Market has worked hard to secure its reputation as not just a great place for bargains, but also a place where serious collectors can search for much-loved antiques and one-of-a-kind items. No wonder why up to 35,000 visitors flock to this flea market every weekend! Vendors selling at Waldo Flea Market stock quality items on their stands, and the market is proud that it retains the same sellers year after year. It seems that once people have found this market, they tend to stick to it, whether shopper or stall-holder!
Though Waldo Flea Market is hosted in a large space, the atmosphere is still quaint and cozy. All vendors are welcoming and happy to chat about their wares. Visitors will need some time if they want to look through everything that this market has to offer, but the time is certainly worth it.
Waldo Flea Market
Where: 17805 US Hwy 301 Waldo, Florida 32694
When: Saturday and Sunday: 8:00 – 16:30 (except Christmas & Thanksgiving)
Web: http://waldofleamarket.com
9. Pecan Park Flea and Farmers' Market – Jacksonville, Florida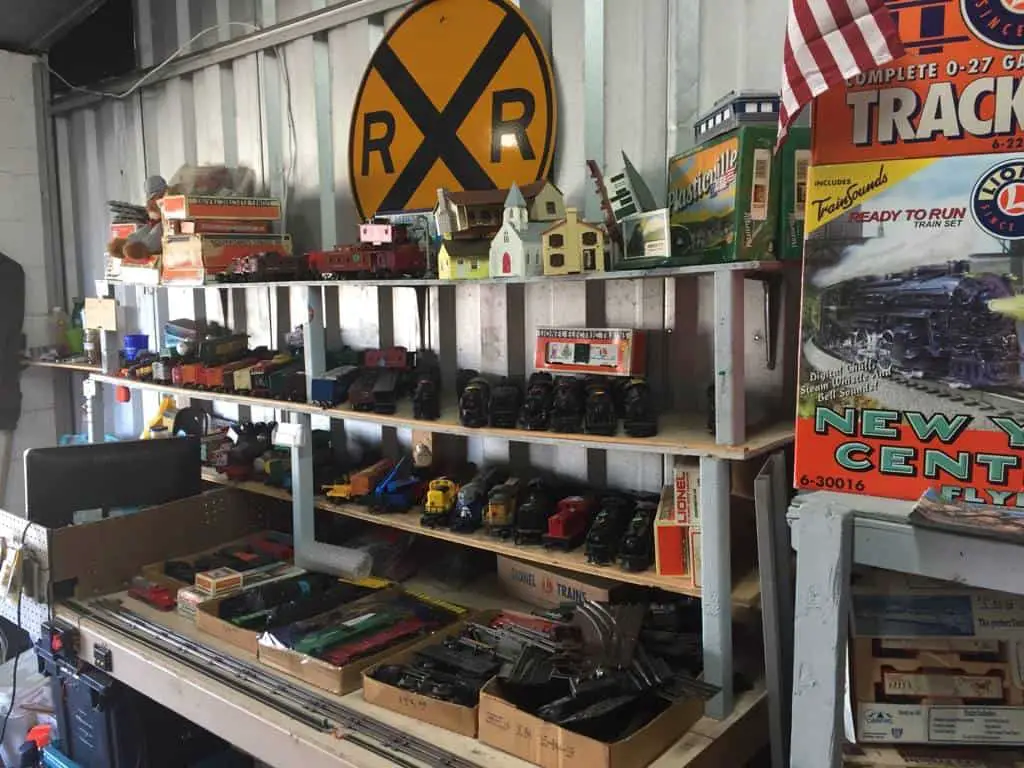 Pecan Park Flea & Farmers' Market is often referred to as North Florida's largest flea market attraction. Pecan Park Flea Market has been in operation since 1988 and features nowadays over 750 vendors. There are some great antiques and collectables here including toys, furnishings, old vehicles, hunting equipment, clothing, bags, ornaments and a range of other curios to browse through. Pecan Park Flea and Farmers' Market hosts a selection of open-air and covered areas, food trucks, plenty of restrooms and dining areas. Access to the premises is free, with plenty of parking available, and guarantees fun and entertainment for the whole family.
Pecan Park Flea & Farmers' Market
Where: 614 Pecan Park Rd, Jacksonville, Florida
When: Saturday and Sunday: 9:00 – 17:00
Web: http://www.pecanpark.net/
10. Grumpy Jerry's Flea Market – Belleview, Florida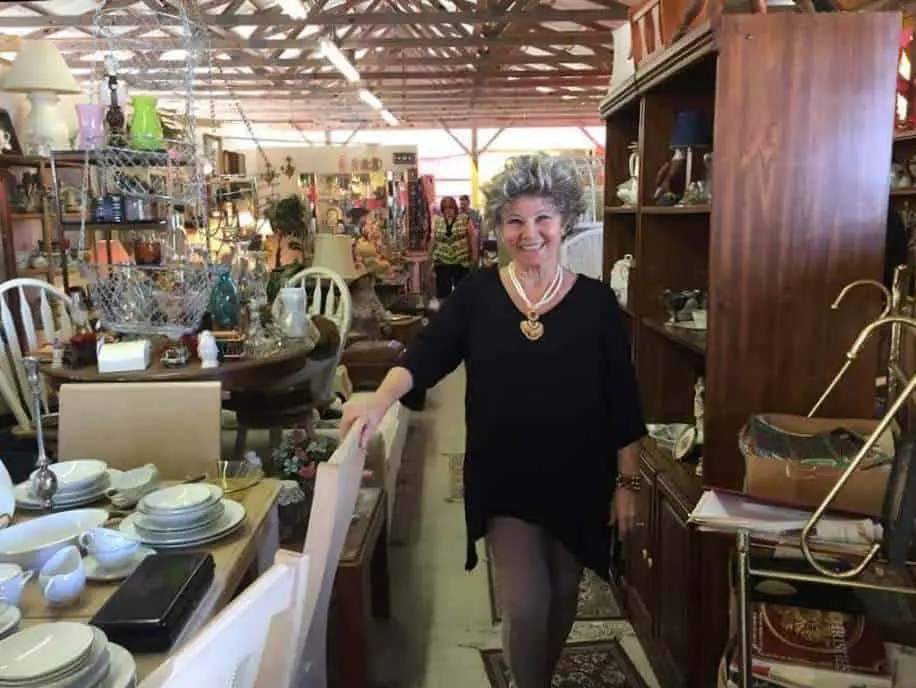 Grumpy Jerry's Flea Market has been open for business every weekend since 1986. Despite its name, it prides itself on being the friendliest flea market in Marion County! Both vendors and customers do seem to genuinely enjoy the location and the atmosphere of this Florida flea market.
As well as the more 'regular' flea market offerings, Grumpy Jerry's showcases a really fine selection of quality antiques, especially jewelry collections and decorative items. Prices are very reasonable, and bartering is still welcomed, so it is easy to find great bargains. New goods are sourced regularly, so there are always new things to see (and buy) at Grumpy Jerry's. Be aware that it is too easy to spend a few hours here without even noticing!
Grumpy Jerry's Flea Market
Where: 12180 south highway 441, Belleview, Florida
When: Friday, Saturday and Sunday: 6:00 – 15:00
Web: http://www.grumpyjerrysfleamarket.com/