Kane County, Illinois is a quaint township with rich historic value, a prime getaway for nature lovers with its preserves, hiking trails and national parks. With its vast open spaces and historical preservation, it is a prime location for the Kane County Flea Market. The fairgrounds are where bargain hunters, treasure seekers or those looking for a weekend escape, unite.
One of America's favourite flea markets
Filling up to 1000 booths, and gathering record numbers of up to 30,000 visitors, the Kane County Flea Market is one of America's favorite flea markets. This flea market has been highlighted by many publications – it is indeed one of the top 20 flea markets of the United States.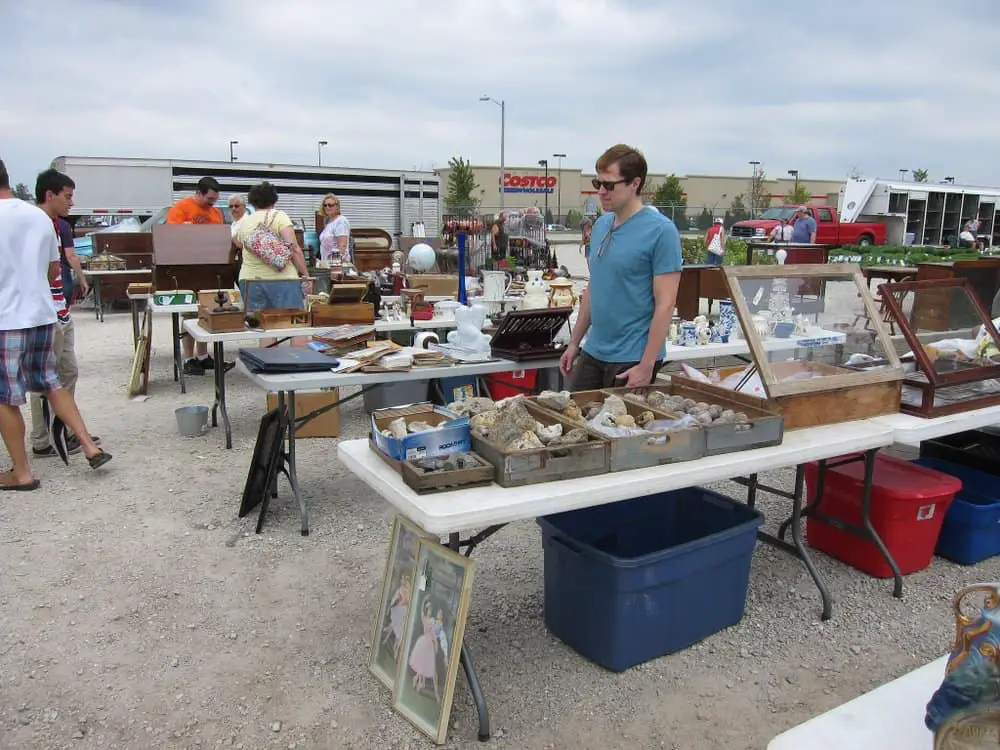 The Kane County Flea Market started off as the brainchild of Helen Robinson over 45 years ago and has grown growing exponentially for the past four generations. Operating in cooperation with both their customers and dealers, the organizers of this flea market have managed to truly offer something special for each and every visitor.
Specialty items sold at there include antique furniture pieces and heritage valuables. Such items range from 1950s dinettes to Scandinavian apothecary tables, dressers and credenzas handmade during the 1960s.
Antique valuables, vintage, knick knacks and local delicacies
However, vendors at the Kane County Flea Market also sell knick knacks for flea market newbies. Therefore, if you are looking for accessories (sunglasses, bags, hats), books (first editions, classics, textbooks) jewelry (bracelets, heirlooms, mood rings) or even artwork (collector's works, pop art) and vintage vinyl records, this market has it all. Hundreds of dealers and visitors scrimmage for treasures and kitsch galore and reviewers say that the best prices are available right here.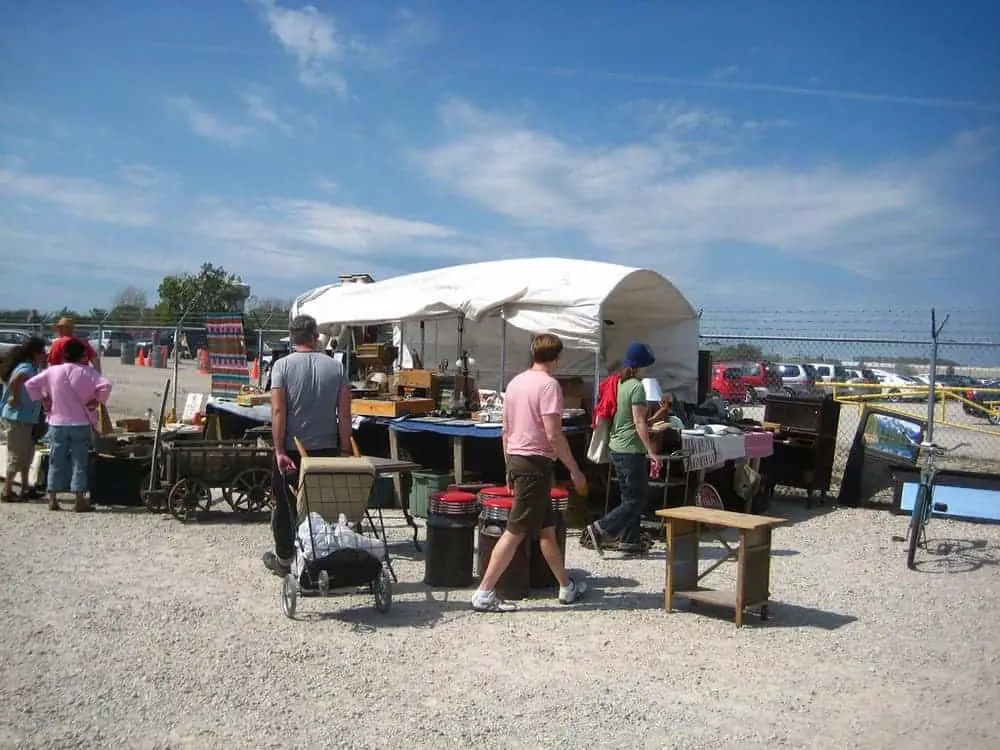 Market visitors will also find restaurants and food stalls in the vicinity to satisfy their hunger pangs. Bratwursts, hotdogs and pizza are available in abundance on the flea market fairgrounds. And let's not forget the tea and lemonade stands! For a sweet tooth craving, Ingrish's Pastries serve cookies, cakes and coffee.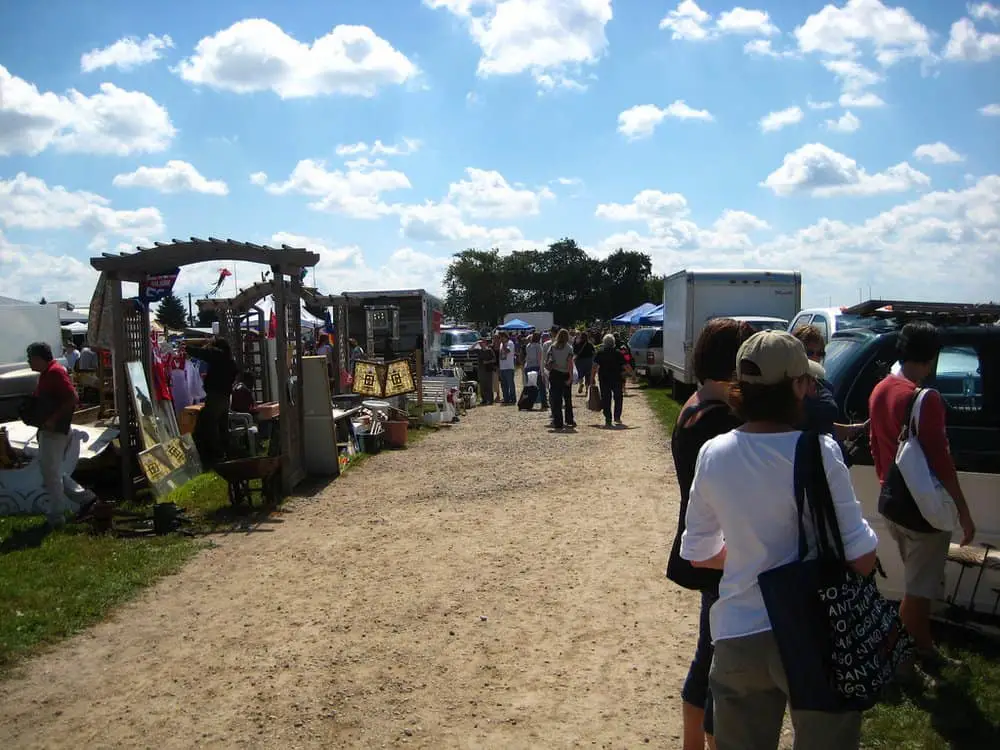 5 tips to help you brave the crowd at the Kane County Flea Market
If you're planning a trip to the Kane County Flea Market, it is generally advised to start your day early, as there is a lot to see and a lot of stalls to cover. The market is open on Saturdays from noon till 5 pm and on Sundays from 7 am to 4 pm. Admission is $5.00 per day for adults, children under twelve get in free.
Also, don't forget to wear comfortable shoes, carry along some bottled water, dress comfortably and of course, and have cash in hand. Not all dealers accept credit cards, debit cards or even checks. In case you are running short on cash, there are ATMs located on the flea market fairgrounds.
Also, another tip is to carpool with your friends, so you also factor in transportation to take home your special finds. If you plan to buy furniture, remember to measure the space (It doesn't hurt to bring a tape measure).
Where: Kane County Fairground, 525 Randall Rd, St. Charles, IL 60174, United States
When: First Sunday of the month and the preceding Saturday on a monthly basis from March to December. The market is open rain or shine.
What to expect: Antiques, Books, Collector's Items, Furniture, Second Hand Goods, Vintage Buys
Fleamapket: Review of Kane County Flea Market on our interactive map of the world's best flea markets