As many of you may have noticed while shopping online or at the flea market, 1980s video games refuse to die. CRT relics and handheld electronic games like Nintendo's Game & Watch have never been doing better since the 1990s. Even coin-operated vintage arcade games like Tron, Centepede, Ms. Pacman, Defender and Qix continue to thrive in arcade centers around the world.
And that's the thing: unless you have willingly recreated a Reagan-era ambiance at home, such gigantic appliances festooned with flashy light show and candy-colored typeface, will probably clash with your mid century modern home decor.
If this cruel dilemma made you slip into a deep existential depression (where you lost all your sense of oneness and self-worth), then put yourself together, and get acquainted with the PK42, also known as Pixelkabinett 42.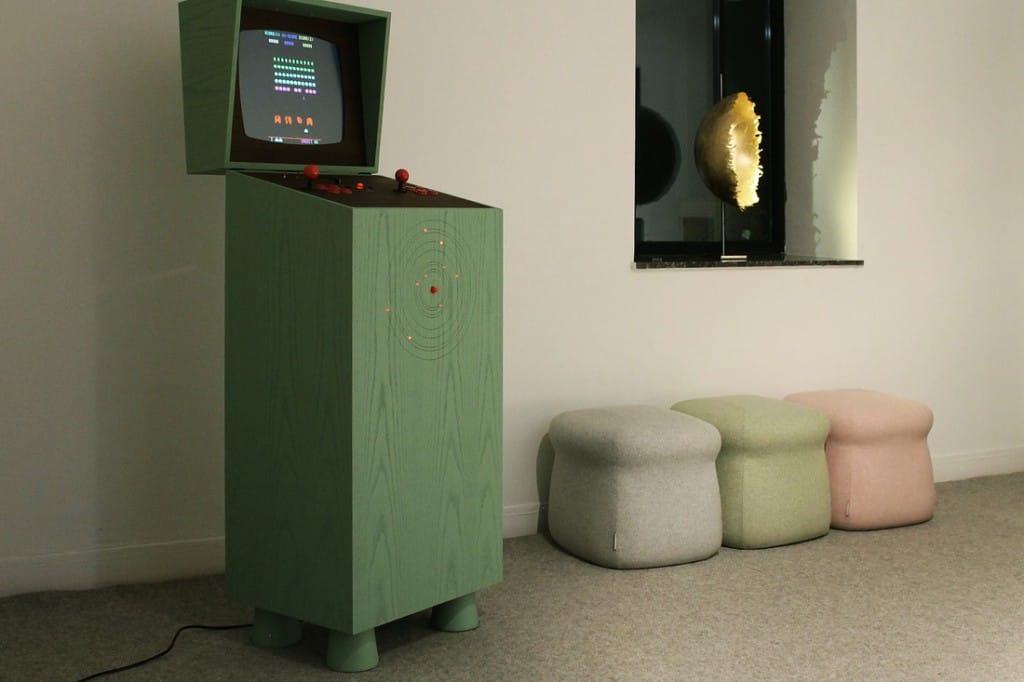 Conceived by Swedish designer and obsessive-compulsive craftsman Love Hultén (who's also, of course, a retro gaming enthusiast), the PK42 is a brilliant reinterpretation of the classic video arcade machine with an IKEA touch. Each custom made full-sized ash and American walnut arcade cabinet, offers gamers a nostalgic feel of the 1980s/1990s arcade centers, while keeping up with the latest trends in home decor.
Finely executed, a bit nostalgic and delightfully vintage, Love Hultén's Pixelkabinett 42 is not only a beautiful and entertaining decorative trinket: built from local materials as strong as durable, the PK42 is the witnesses of passing time and the living proof that upcycling and TLC are the way to go, in a world where planned obsolescence has turned into a principle.
Designed for two players, the standard equipment includes a 19-inch LCD screen (4:3), two joysticks, 10 arcade buttons, a slider knob, two toggle switches, and a JAMMA PCB board loaded with Golden Oldie hits like Donkey Kong, Mario Bros, and Dig Dug.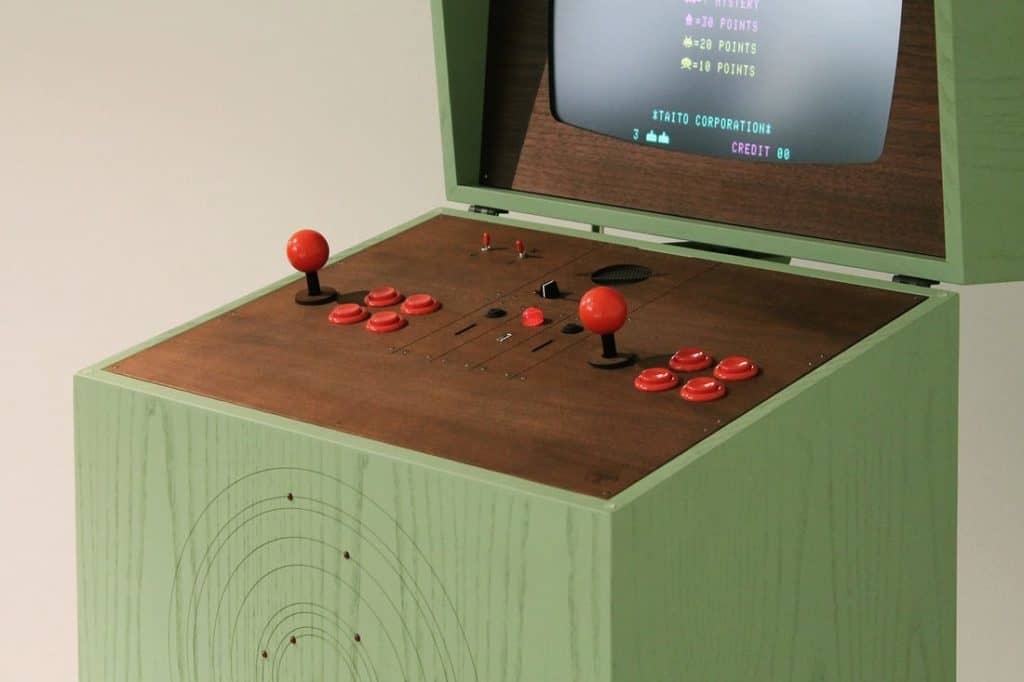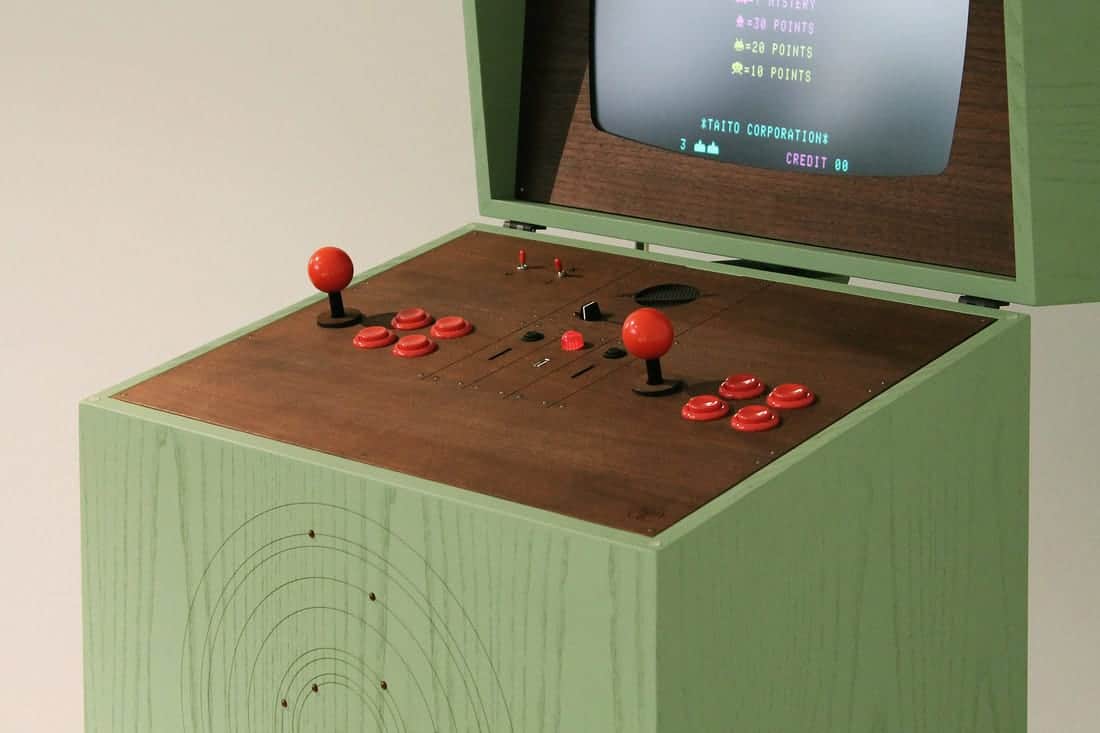 Design features include bun feet that resemble rocket nozzles, an engraved Saturn speaker cutout on the control panel, and a subtle planetarium motif with 9 tiny LEDs that represent the planets of our Solar System, on the front of the cabinet. That's what attention to detail means to Hultén.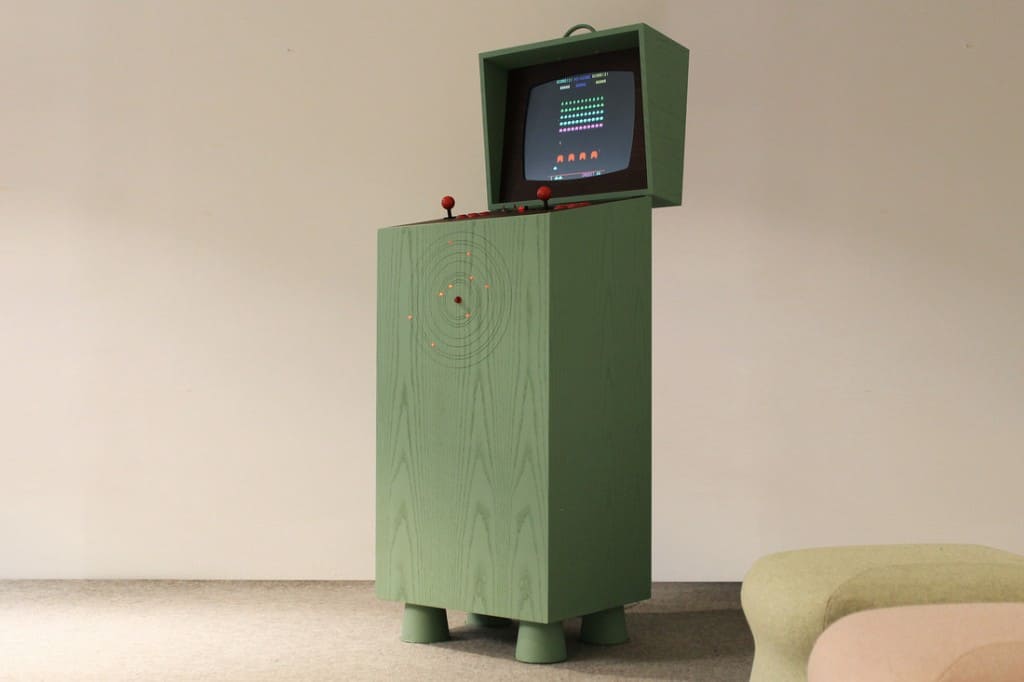 But as with all custom, made-to-order limited series (the Pixelkabinett 42 is only made in 50 units), this device comes at a price: at $4,200 for the base model, the PK42 is twice the price of a genuine old-school arcade game. Now, it's important to put things into perspective: the PK 42 is made entirely by hand by Love Hultén himself in his studio in Gothenburg, and the assembly requires 150 hours of labor.
Alternatively, you can plump for one of  Hultén's R-Kaid-R (Arcader), which won't dig too big a dent in your bank account compared to the Pixelkabinett 42. But at $2,500 a pop, you'd better check with your banker if he's happy about that either.
Designer, craftsman and creator. Love Hultén is above all an innovator, seeking to merge the best of modern technology and craftsmanship in order to create the perfect blend of functionality and aesthetics. Playing with the codes established for the sole purpose of opening new perspectives, Hultén encourages us to rethink our way of interacting with objects which we have the bad habit to get rid off when they no longer work.
---
Pixelkabinett 42 / PK42
120 x 50 x 40cm (folded) / Ash and American Walnut / 2015
For further info about the boards/games available, head to the shop
Photo credit: Love Hultén