GoPro doesn't need an introduction. Based in San Mateo, California, this American corporation has been developing, manufacturing and selling high-definition action cameras for more than a decade now. With revenues approximating $986 million in 2013, GoPro is a giant on the extreme-action videography market.
While its inimitable shape strongly appeals to extreme sport enthusiasts and adventurers, it does not find the same echo among more traditional camera owners. And you can't blame them: even though GoPro's HERO series feature amazing specs (Video Resolution 1080p 60fps / 720p 60fps, Photo resolution 8mp / 5 fps burst, built-in Wi-Fi and Bluetooth, User-friendly modes like QuikCapture, SuperView and Auto Low Light, Waterproof to 131 feet / 40m, Built-in touch display) that sometimes put to shame other  DSLR cameras, its design remains pretty ugly when compared to other digital cameras. Practical, sturdy, compact, but ugly.
The good news is that GoPro might soon be able to allure to a brand new market: people for whom design is just as important as technical specs.
The Exo GP-1 is a solid aluminium protective housing that convert any GoPro action camera into a classic camera, both in the way it looks and operates.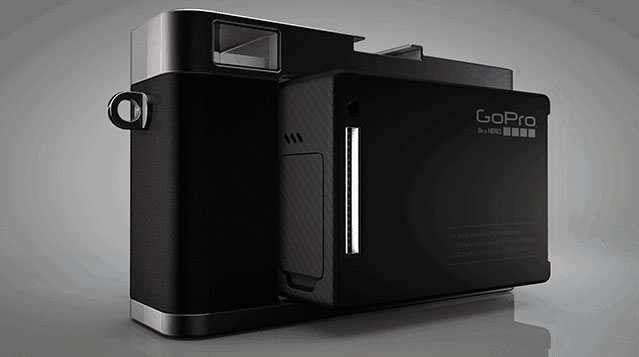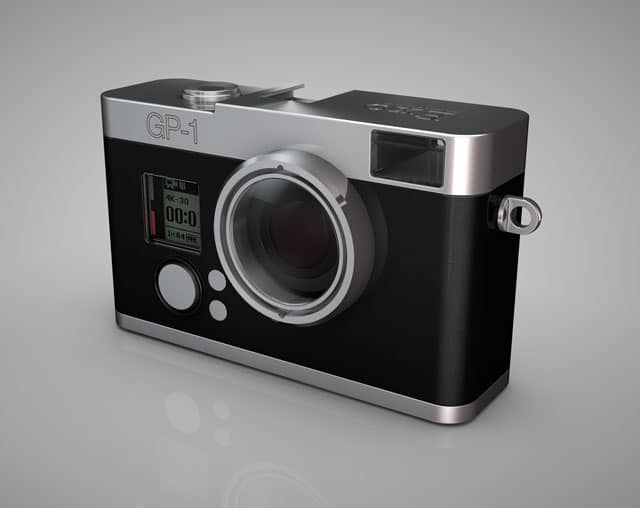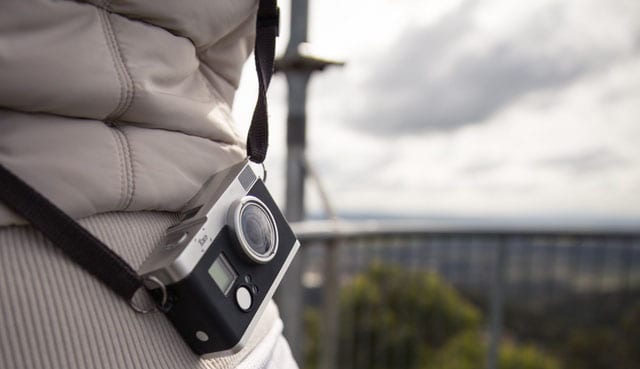 This accessory offers advanced features like a viewfinder window that mimics the camera's field of view, ergonomic grip, tripod mount, cold shoe mount that allows you to customize your setup just like you would do with a DSLR, leather strap and filter attachment.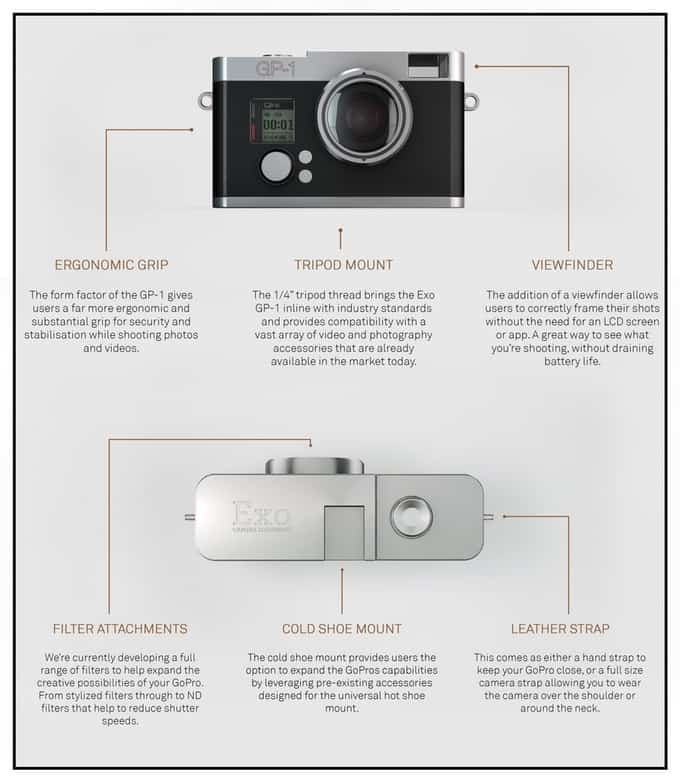 The housing of the Exo GP-1 can accommodate GoPro Hero 3 and 4, and the manufacturer promises that users will rediscover their GoPro, and the pleasure of serenely enjoying the "Photo" mode of their action camera.
The GP-1 Exo is currently part of a KickStarter campaign, which will end on Wednesday 21st October 2015. in order to become a reality, Exo requires a $60,000 funding to start the project, with availability scheduled for March 2016. The Exo GP-1 case will is sold for $185 a pop.