Back in September 2017, Vienna's auction house Dorotheum successfully coordinated the second sale of the entire collection of the legendary Viennese art dealer Reinhold Hofstätter (1927 – 2013).
In addition to hundreds of local antique enthusiasts who flocked to the Dorotheum to witness this auction, many international bidders and art lovers flew to Austria's capital city to attend this one-in-a-lifetime auction, which saw Hofstätter's entire collection of over 600 art and decorative objects ranging from the middle ages to the Art Deco, auctioned off in two installments at the Dorotheum.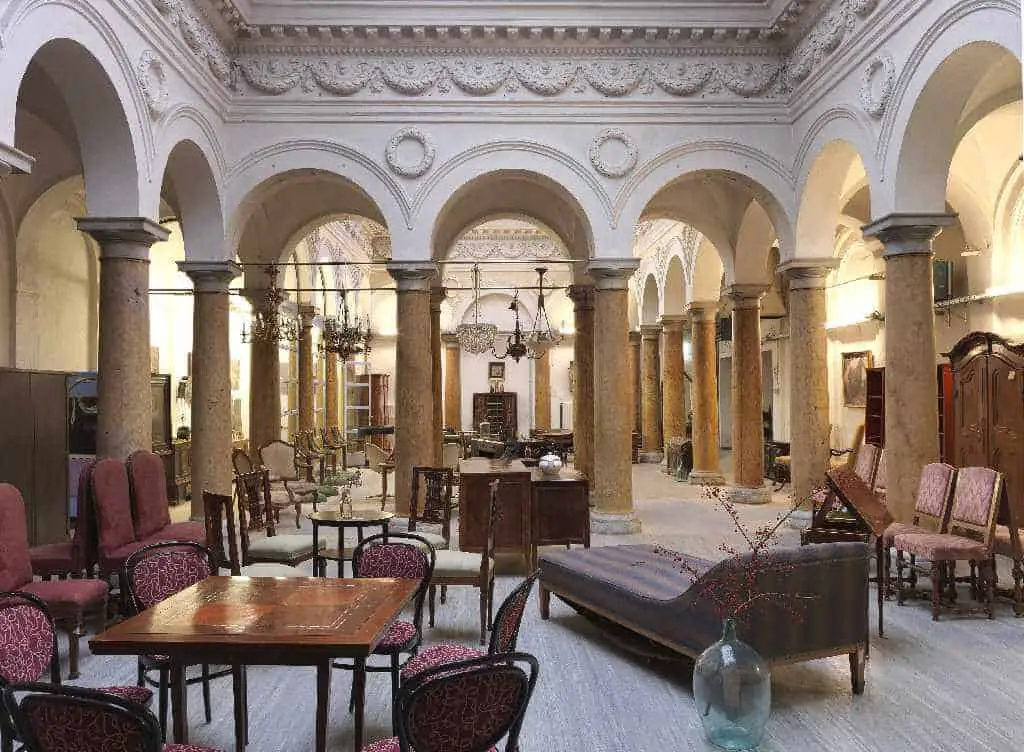 On Tuesday 13th February, the very last batch of the Reinhold Hofstätter Collection – which was not showcased in the May and September 2017 auctions – will be auctioned off by the Dorotheum. Unlike the previous two installments which featured items like Ferdinand Georg Waldmüller's oil on wood Kinder am Morgen Bilder betrachtend, 1853, estimated at € 400,000 – 500,000, or a South German Renaissance cabinet which fetched € 63,804, this auction will focus exclusively on "affordable" items.
Entitled "Große Schätze zu kleinen Preisen" (Great treasures at low prices), this auction will feature over 390 bargains with call prices ranging from € 10 to € 1,200. From Thonet armchairs and Baroque furniture to Art Nouveau tables, slot machines or hand-painted rustic Austrian trunks, the selection for this auction is huge.
The items which will be auctioned on Tuesday 13th February can be viewed at the Dorotheum Vienna (in addition to the online catalog). To place a bid on an item, simply open a free account on dorotheum.com, and follow the registration process.
Dorotheum: Große Schätze zu kleinen Preisen
Tuesday 13th February – Palais Dorotheum, 1010 Wien, Dorotheergasse 17 (AUSTRIA)
Online catalogue and auction: https://www.dorotheum.com/dailyauction/list-lots/auktion/13032-depot-reinhold-hofstatter.html
---
About Reinhold Hofstätter
The legend says that back in 1953, Reinhold Hofstätter founded his first shop in Dorotheergasse with the proceeds of an inherited golden pocket watch and a loan. Thanks to his commercial skills, his passionate knowledge of art history, and a keen eye for quality, he opened a second store in the late 60s. His sprawling apartment comprised several salons, each one specially decorated and filled with paintings, sculptures, and tapestries.