Nowadays, it is easier than ever to buy and sell vintage products online. There are a plethora of online platforms for vintage products, but with social media on the rise, vintage dealers do not only rely on the likes of eBay or Etsy anymore. Social media is on the way to becoming an important platform for direct business to consumer sales.
On Instagram, one can literally buy anything from anywhere – even antiques and vintage. Vintage dealers have been taking it to the popular social media platform, uploading the latest vintage treasures in their feeds, and selling them directly through messages.
So, why not go vintage shopping on Instagram for a change? Not only does it save you the time of rummaging through the tonnage of old junk at flea markets, but you may also be just one click away from having that stunning collection of antique ornate glassware on your dining table.
To get you started off with Instagram vintage shopping, we have selected 5 remarkable vintage shops you should definitely follow.
1. @mollyfoxvintage – Molly Fox Vintage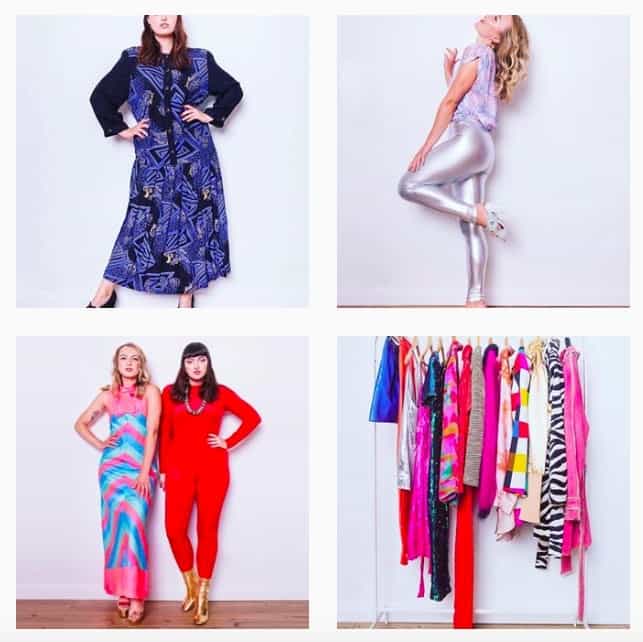 Owned by the sister duo Rachel and Sarah, Molly Fox Vintage is an online secondhand boutique based in London. Explore a colorful and retro world of vintage clothing on their Instagram account, as you scroll through the carefully handpicked floral maxi dresses, abstract print blouses, sparkly sequin cocktail miniskirts and many more.
Visit: Molly Fox Vintage on Instagram
2. @francesloom – Frances Loom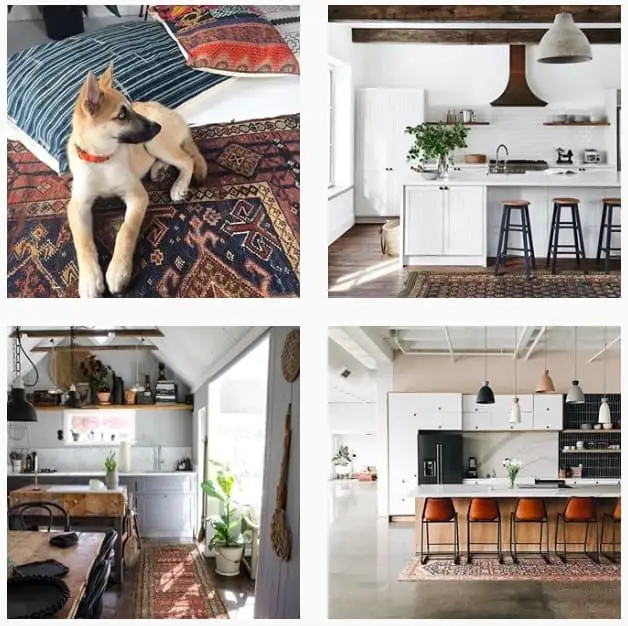 Let Frances Loom fill your feed every Thursday with a new batch of stunning vintage Turkish rugs. We especially love how it shows them styled in situ! Seeing each rug displayed in the living room or along with the sofa really helps us to picture how it would look in our own space. A little tip: follow the owner @kellyvittengl for more sneak peeks before the rugs become available online!
Visit: Frances Loom on Instagram
3. @retourdechine – Retour de Chine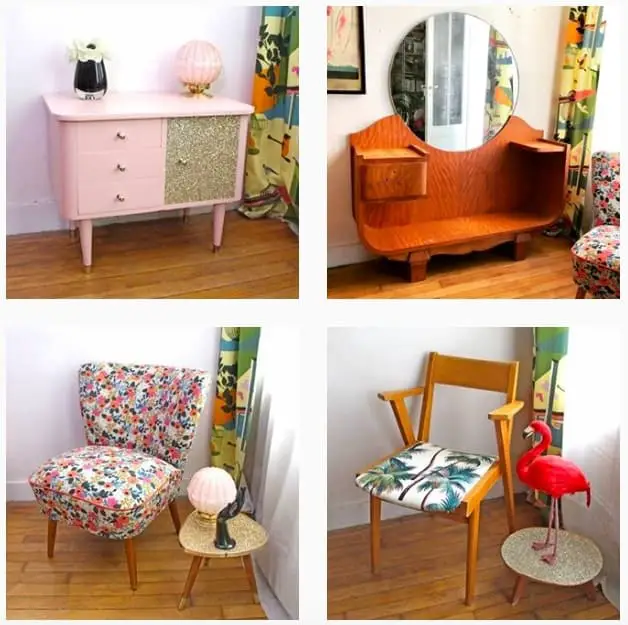 Explore the riot of beautiful vintage furniture at Retour de Chine. Run by French mademoiselle Valerie Fache since 2009, the online shop boasts vintage chairs, closets, and chiffoniers that the owner often restores herself with either exquisite silk fabric or floral wallpaper. Check out the before/after pictures to witness her magic!
Visit: Retour de Chine on Instagram
4. @megillicutti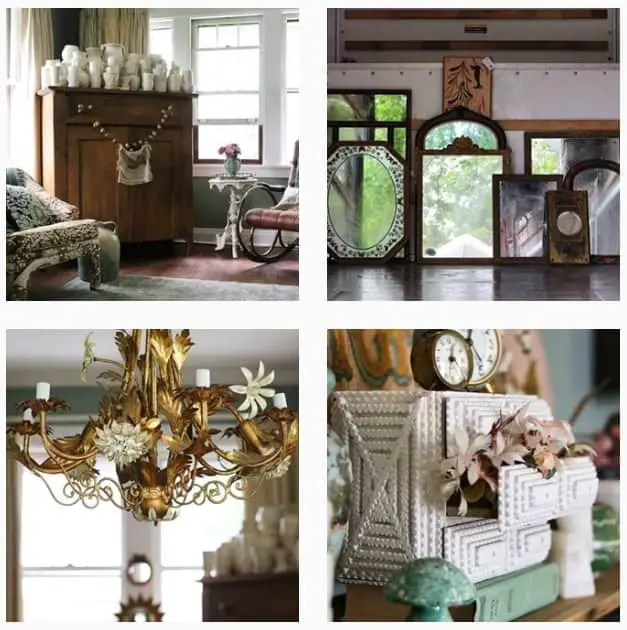 Nobody does collecting better than Melissa Parks – we just can't stop scrolling through the elegant pictures of her account @megillicutti! From smaller pieces like wristwatches and table lamps to the bigger chandeliers, vintage wall clocks and antique mirrors, you will only find the best vintage décor here. Based in Chicago, Melissa only sells these rare finds at flea markets and special events but nevertheless, we can all use some vintage inspiration from her.
Visit: Megillicutti on Instagram
5. @findingvintagetreasures – Finding Vintage Treasures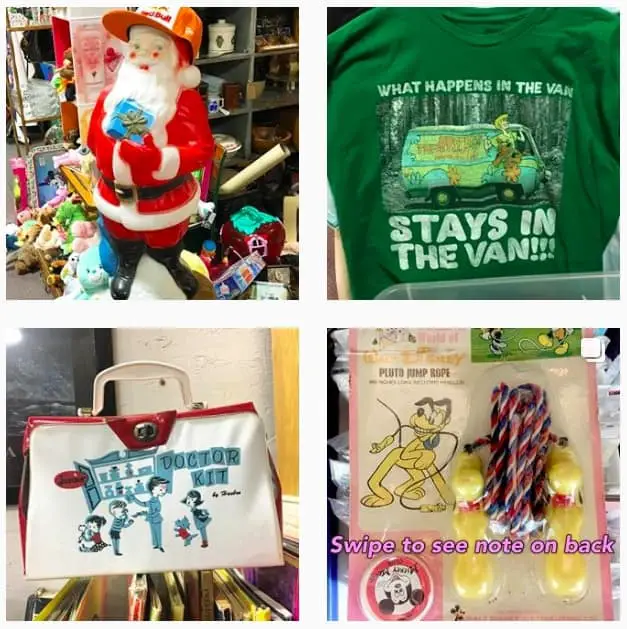 You will find some of the quirkiest (and most random) vintage gems on this Instagram account. Based in Nebraska, there is really no limit to what this shop sells: rock t-shirts, retro lunchboxes, vintage office supplies, 1950s comic books, old-school children games… We didn't even realize we needed those things until we saw them here!
Visit: Finding Vintage Treasures on Instagram
---
Last but not least, don't forget to follow @fleamarketinsiders on Instagram! We do not sell our vintage finds, but you can join us on our flea market adventures! And if you are in London, check out our guide to the best vintage shops in London!