There's only one thing we love more than vintage stuff… beautiful Instagram photos of vintage stuff! Whether you're on the hunt for retro inspiration, renovation ideas or flea market finds – these accounts are jam-packed full of aesthetically pleasing images of antiques, trinkets and good old-fashioned junk. And what's best: many of them sell their finds on Etsy! 
Find yourself immersed within a time capsule whilst scrolling through these flea market/vintage-inspired Instagram accounts. (Please note that these aren't in any specific order, they're all so great we couldn't possibly pick a favorite. Also, for full disclosure, we'd like you to know that the article contains affiliate links to Etsy).
1. @attic.antics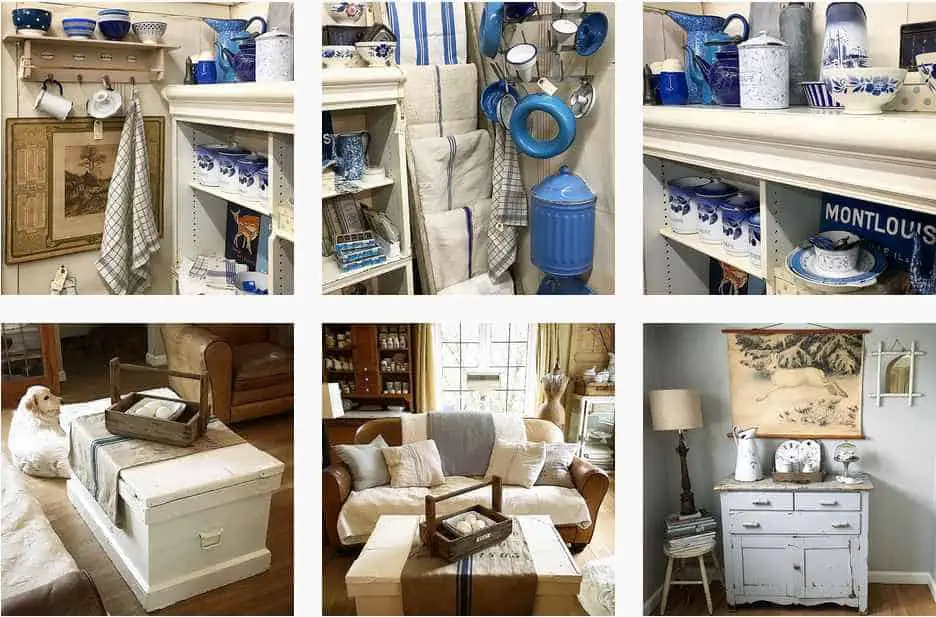 @attic.antics is run by a European vintage graphic designer and antique dealer. She regularly update her online gallery with glorious photos of her newest shipments. Follow her for stunning images of antique inkwells, fine crockery, milk jugs and potted meat jars. Check out her online shop where you can purchase all of her European vintage wares.
2. @antique_r_us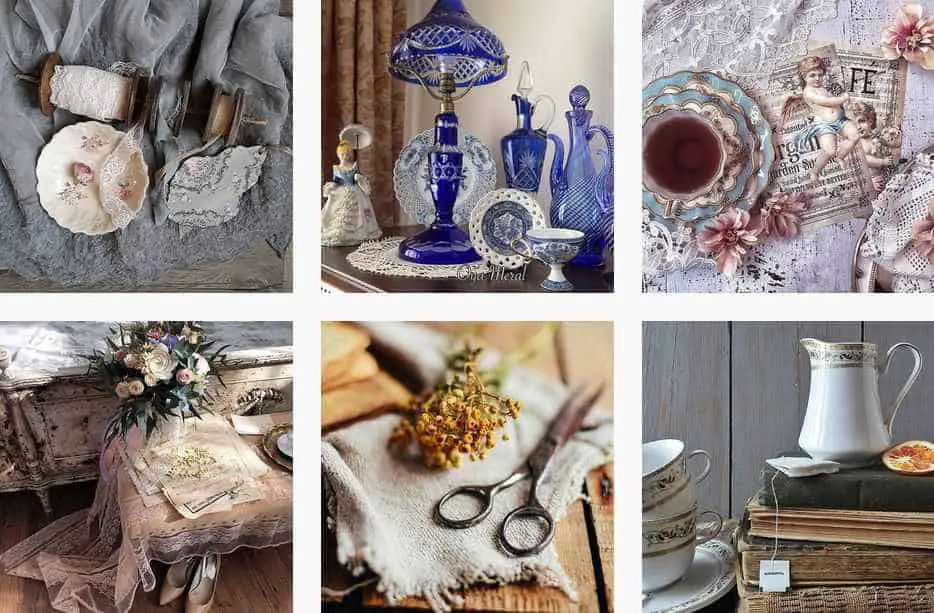 Beautifully composed images of charming vintage treasures, especially teacups, carefully chosen flowers and classic photographs. We could spend all day scrolling through @antique_r_us. This account is regularly updated by two retro fiends and creative designers, @msbrasil2000 and @atelier_cocon_m.
3. @fadedcharmliving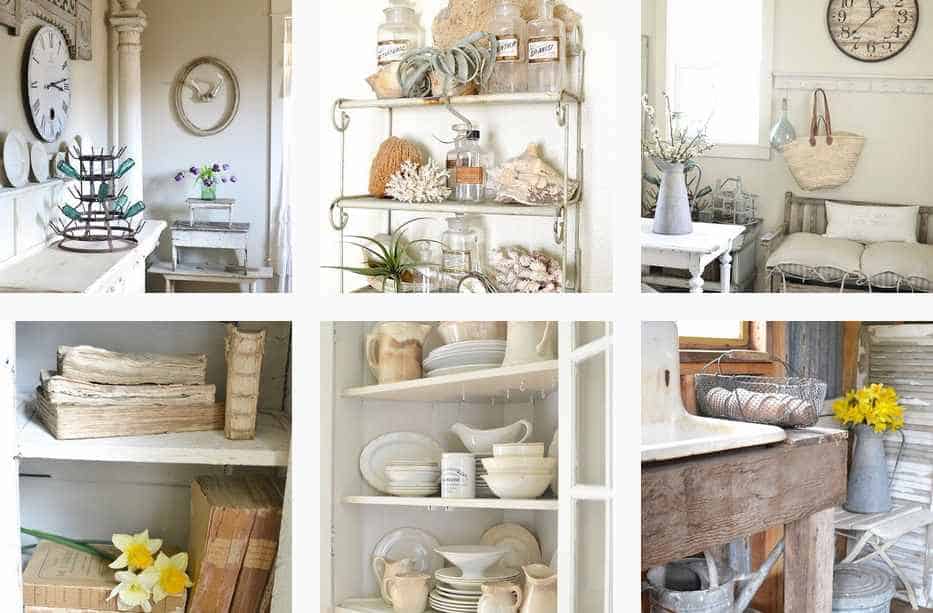 We can't stop scrolling through this sensational gallery. If you love all things rustic and shabby chic, then you will love @fadedcharmliving. Full of photos of white weathered furniture, that somehow has a minimalist yet dated charm. They also have a blog full of even more amazing content.
4. @junkstyledesign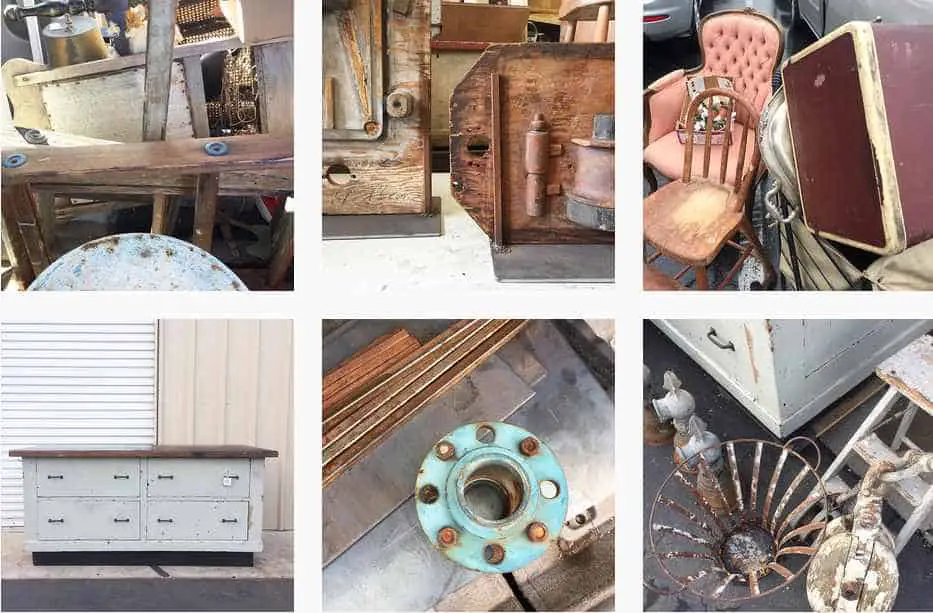 The faces behind @junkstyledesign, Linda and Chris find the unexpected beauty in junk that others see as nothing more than trash. They have a knack for spotting something worthwhile and selling it on to happy customers at vintage markets. Scroll through their Instagram to discover their latest finds, and keep on top of their next market appearance.
5. @intovintage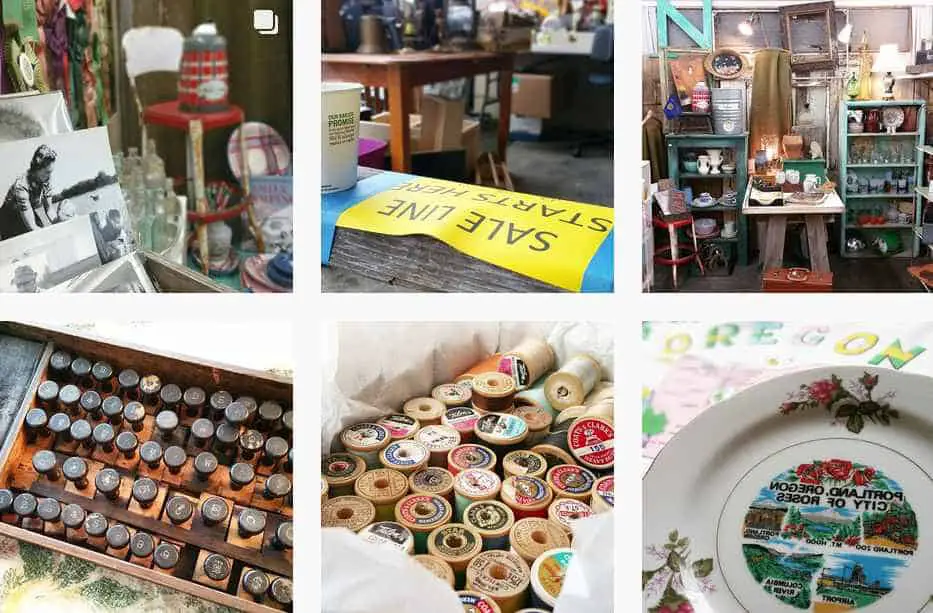 We're head over heels in love with this colourful selection of retro images. The owner of @intovintage is Amy from Portland, USA, who has an Etsy and eBay shop. She definitely knows how to take an enchanting photo that leaves her followers wanting more. Admire old cameras, funky floral brooches and vintage fine bone china plates.
6. @findofthecentury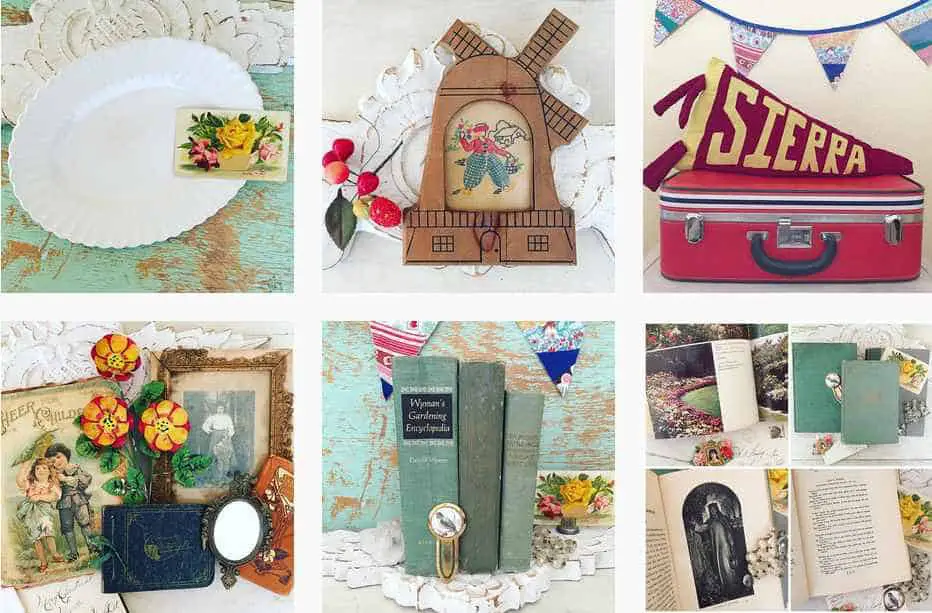 From kitsch bunting to classic children's books and delicate embroidery to mirrors decorated with vintage travel stickers, you will find it all on this Instagram feed. This account acts as an online shop – if followers see something they want to buy, then they just comment 'me' or 'sold' and @findofthecentury sends them an invoice. Marvellous!
7. @remnantsofthepast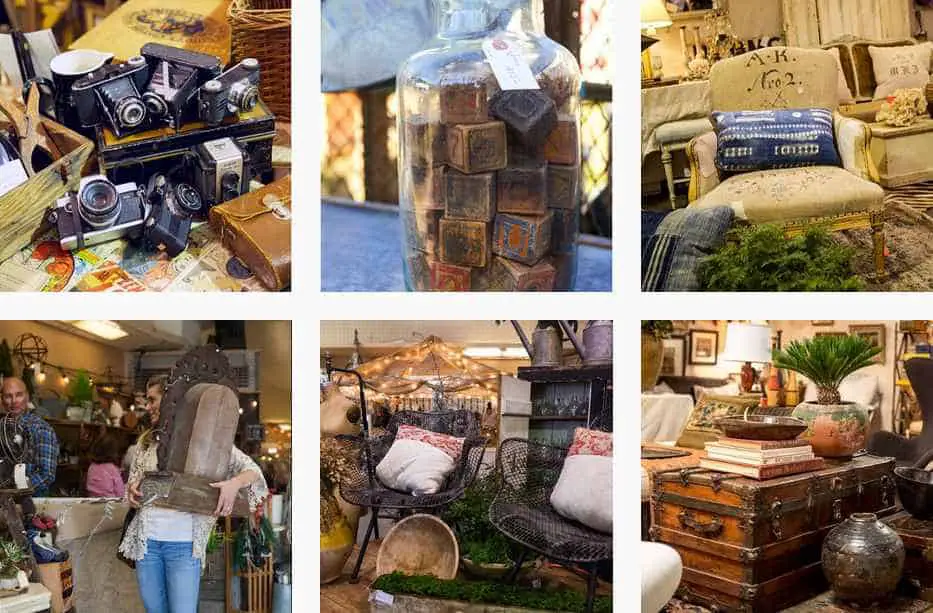 This is the account for Remnants of the Past – a vintage, antique and artisan home décor show based in California, which showcases over 80 merchants. @remnantsofthepast is updated with gorgeous images of all the antique products that the vendors bring to the show. Expect to find ancient suitcases, silverware and vintage cameras.
8. @junk.beaucoup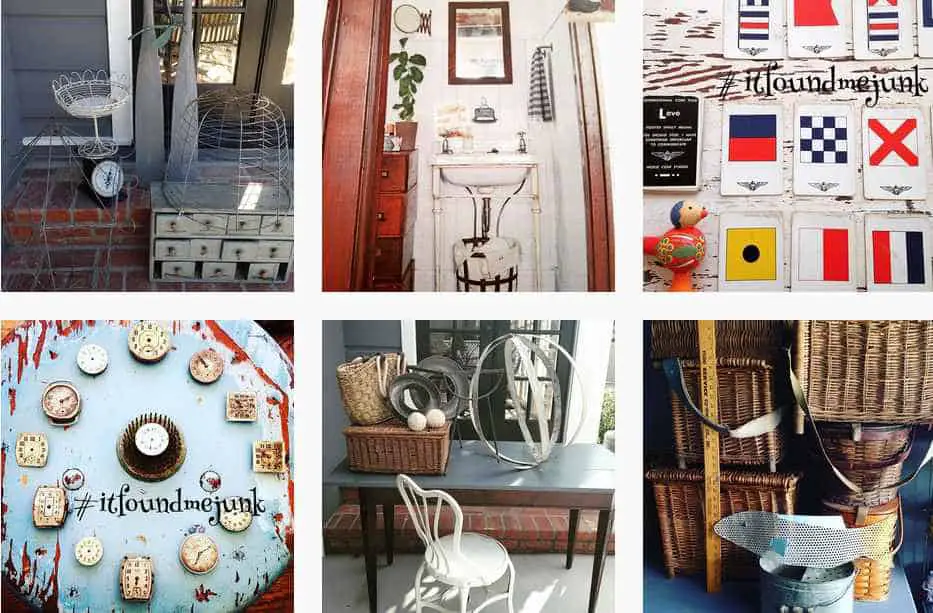 The woman behind @junk.beaucoup is Susie, vintage vendor and lover of eclectic one-of-a-kind finds. Browse through her account for beautifully laid out selections of vintage goodies and images of all the products on display on her market stall. She also has an online Etsy shop that is full of quirky treasures.
9. @throughtheporthole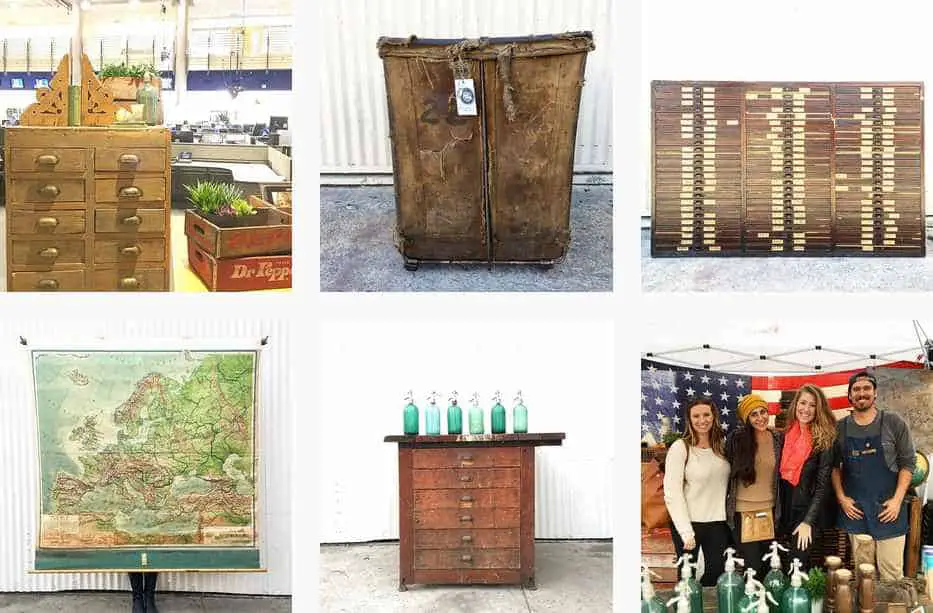 Owned by vintage market vendors, Patrick and Rozana, @throughtheporthole is full of pictures of the flea markets they attend, their favorite retro gems and all-things-vintage. Not only do they circulate local markets, they also have a warehouse that you can make an appointment to visit.
10. @inwiththeoldgoods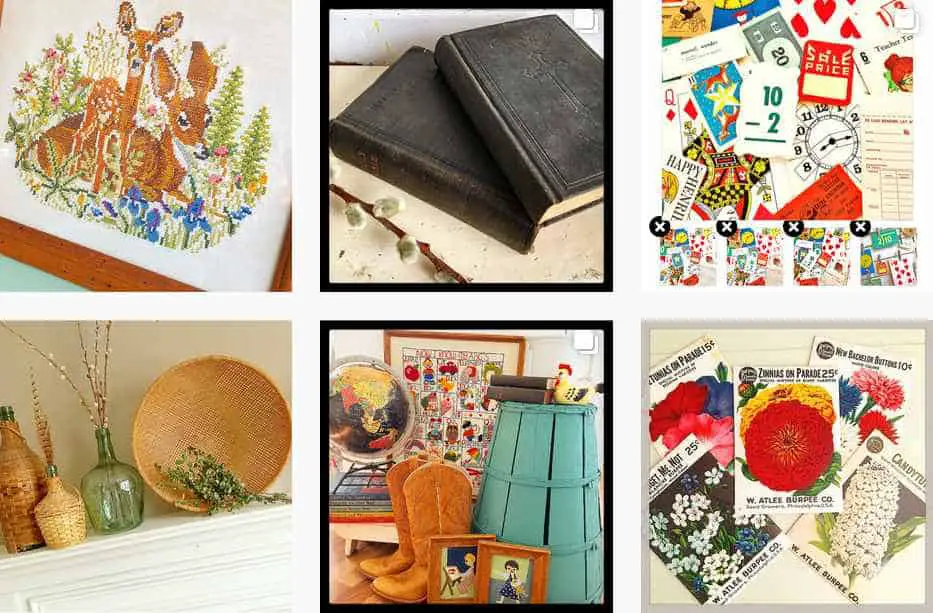 The vibrant picture gallery of @inwiththeoldgoods is full of bright, bold colors and so many lovely items. Scroll through the photos of funky cross-stitches, vintage patches and cute ornaments. We wish we had all of these products sat in our homemaking the place looks pretty. Everything they showcase is available for sale on their Etsy shop.
11. @bygonecharm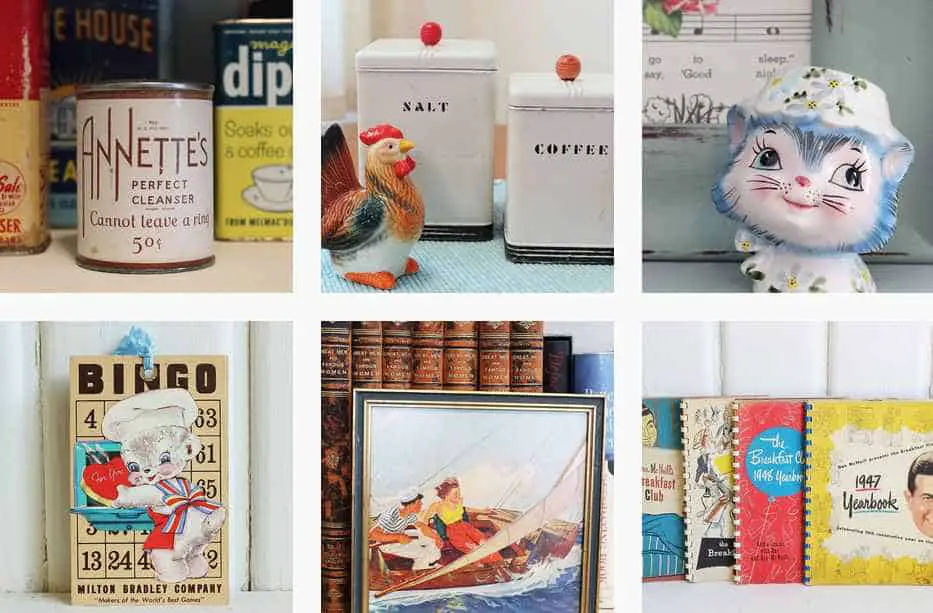 Scroll through delightful pieces from bygone eras on @bygonecharm. You will find vintage decks of cards, kitsch mid-century home décor pieces and upcycled products from the 1950s and 1960s. We're mesmerized by all of the classics yet colorful items on display. There is a link to their Etsy shop, so you can purchase all of their delightful old-fashioned oddities.
12. @junkbonanza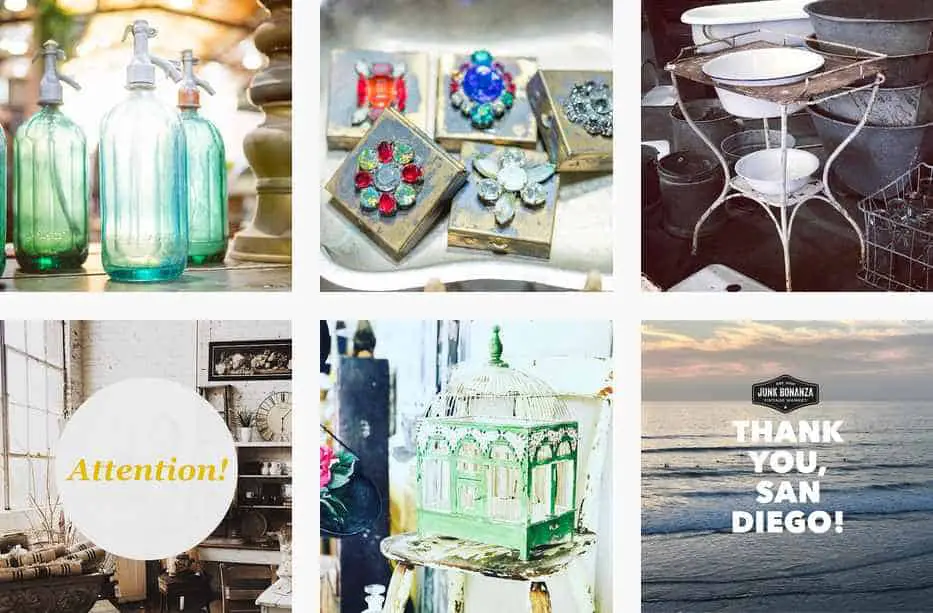 The Instagram account for a vintage market that regularly opens in Minneapolis, California and Oregon. Established over 10 years ago, @junkbonanza is the perfect event for purveyors and shoppers of vintage goodies and timeless antique pieces. Their feed is full of beautiful and inspiring images of their best picks from the fair.
13. @loppisjkpg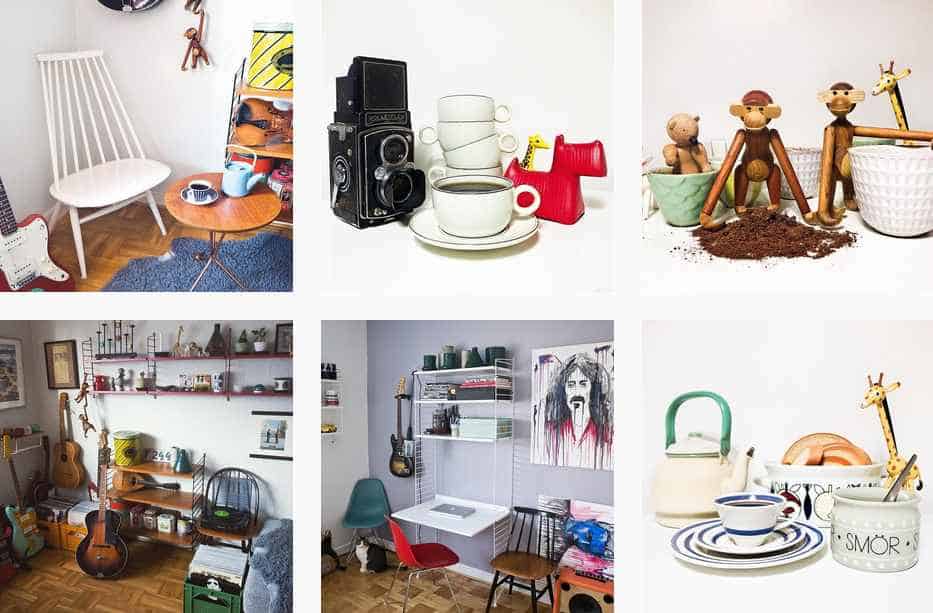 This visually pleasing account is run by a Swedish married couple with a budding love for vintage and second-hand furnishings and design. Follow @loppisjkpg for beautiful Scandinavian pieces, classic toys and enchanting ceramics.
14. @old_goods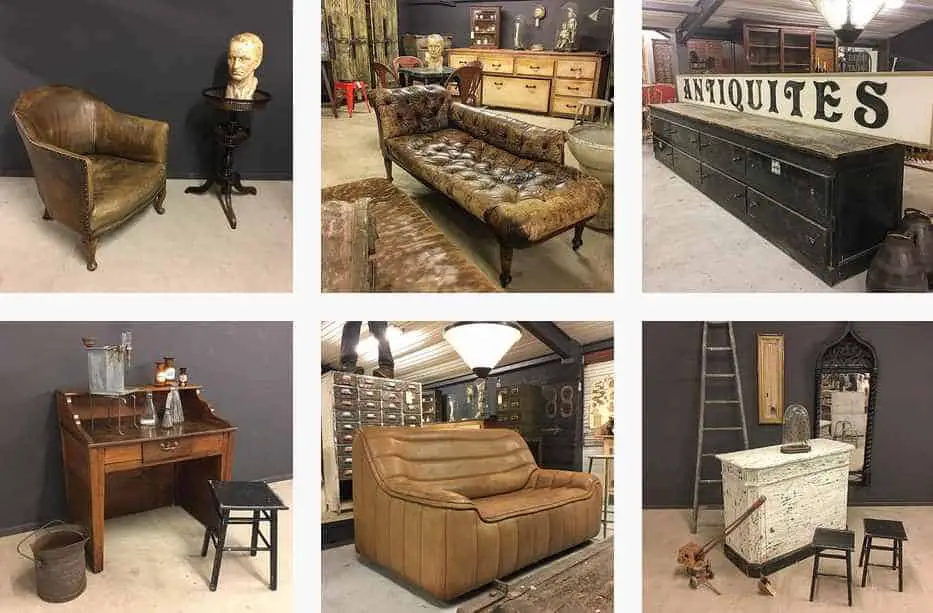 Follow this Dutch company for tantalizing images of their vintage, industrial and antique goods. They are based in Ulft in Holland, however, they also offer worldwide shipping! @old_goods is full of decorative antiques, retro interior and exterior homeware, and furnishings.
15. @elkhornvintagesupply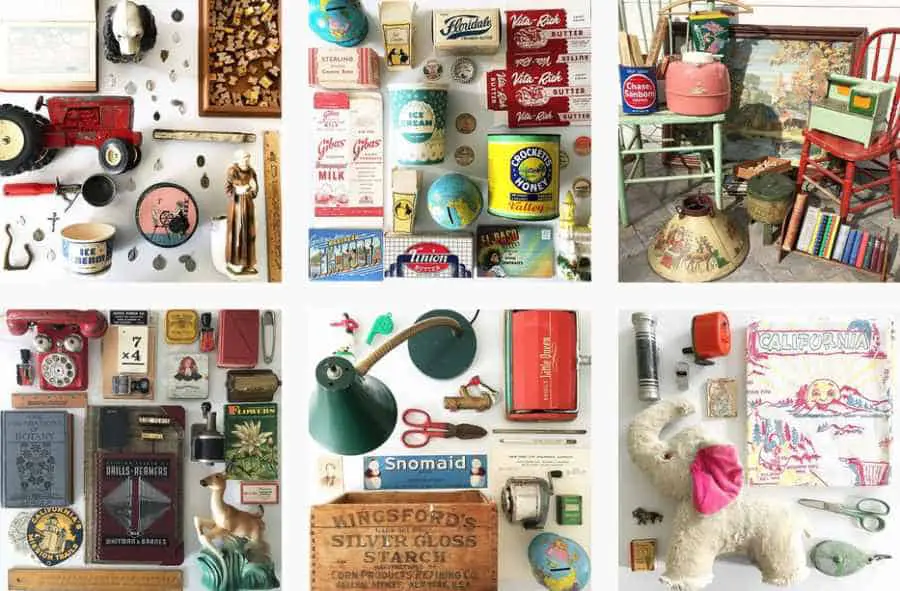 This Instagram is a feast for the eyes, full of rare items and quirky knick-knacks. Each post is full of products that are laid out beautifully, all complementing and contrasting one another. @elkhornvintagesupply is located in Cannery Row Antique Mall in California.
Last but not least: @fleamarketinsiders
Yes, Flea Market Insiders is on Instagram too! Follow @fleamarketinsiders to get a sneak peek behind the scenes and discover some amazing flea markets. Our Instagram is full of vintage inspiration, flea market finds, and upcycling ideas. We just started out on Instagram, but we love it and are here to stay!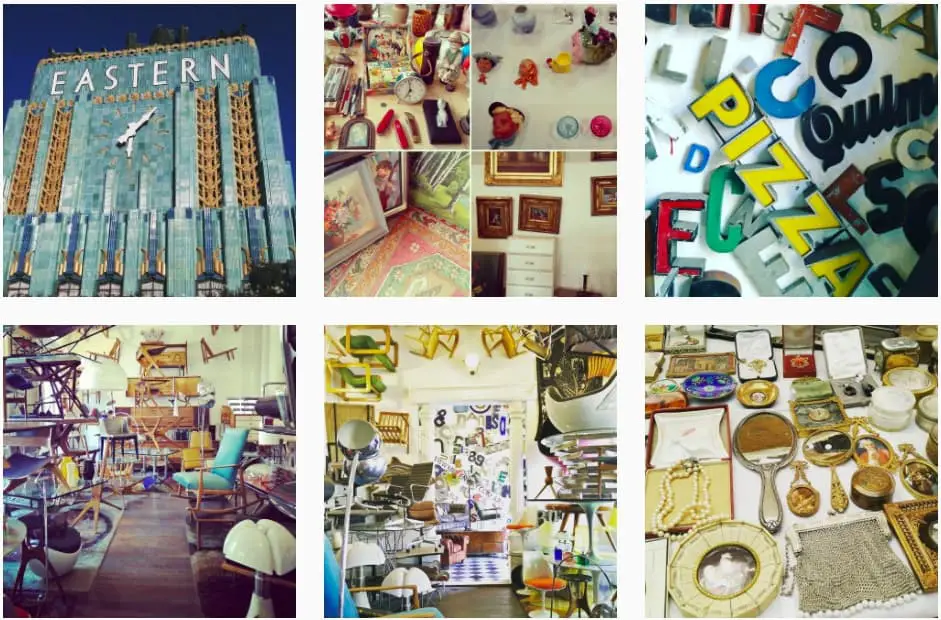 Enregistrer
Enregistrer
Enregistrer
---
This article contains affiliate links to Etsy. If you buy products there, Etsy will pay us a small commission.