The Solano Way Flea Market, formally known as West Wind Solano Swap Meet or simply Concord Flea Market, is a Concord classic which hosts approximately 500 dealers selling everything you could possibly imagine. This market is actually one of the few remaining Swap Meets in the San Francisco area and a combo of swap meet and farmer's market. While some say that the only vintage mid-century treasure is the location in itself – a drive-in movie theater – others cherish the Solano flea market for the good deals and occasional treasures to be uncovered.
What to expect at Solano Swap Meet
Expect first-class fresh produce at the farmer's market section and garage-sale-style items including household items, clothing, shoes, and tools at prices well below retail, among which are many new wares imported from China. However, the best part of Solano Flea Market is, of course, the second-hand items, which you can browse while listening to live music.
According to locals, it is best to come to the Solano Way Flea Market on Sundays when there are more vendors and when visitors are more likely to score some quality steals.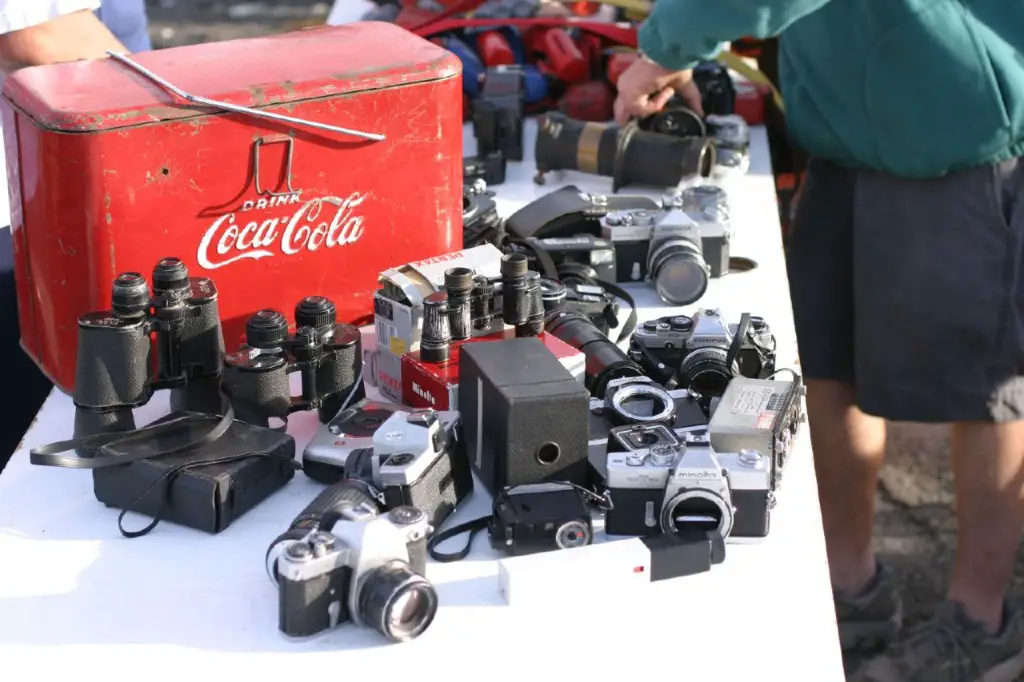 Despite its fresh produce sold in the farmer's market section, fresh food is not Solano Way Market's strong suit. Don't expect a large selection of food trucks like the ones to be found at other Bay Area flea markets. However, friendly vendors help make Solano Way flea market one of the more interesting swap meets in the East Bay, giving an upbeat vibe to the atmosphere.
Solano Way Swap Meet / West Wind Public Market
Address: Solano Swap Meet (1611 Solano Way, Concord)
Schedule: Every Saturday 6:00 AM – 3:00 PM & Sunday 6:00 AM – 4:00 PM | Cost: Saturday $0.50 Sunday $1.25, Free for Kids 11 and under
Web: https://www.westwindpm.com/
Overview: The best flea markets in the San Francisco Bay Area >>
Next: San Jose flea market, San Francisco Bay Area (California) >>