Do you love to decorate your home, but don't want to spend excessive amounts of money doing so? Why not think out-of-the-box and consider using something that is already stored in your garage or look for old stuff at a local flea market? Vintage items definitely add character to a house and give it a one of a kind look that no other home will likely display.
Here are 5 DIY upgrades with vintage furniture for under $100, to complete or accentuate the look in your home.
Use an old crib as a vintage style bench
Are you struggling to find a way to use that discarded crib that sits in the corner of the garage? There are ways to repurpose this crib and make it into a bench that can greet your guests on the porch or occupy a place in your backyard. There is some cutting, sanding and painting that accompanies this project, but with a little work you will acquire a new piece of furniture without ever leaving your home.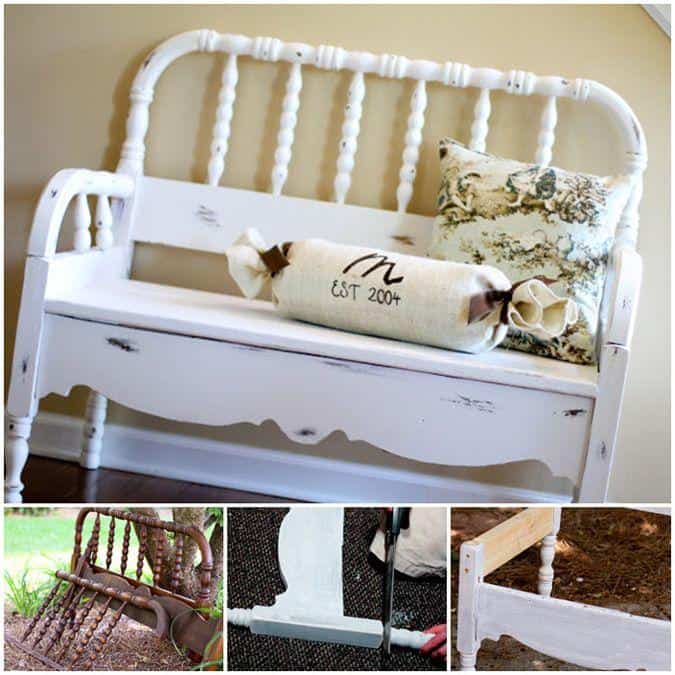 Via Pinterest
Repurpose a dresser into a wine cabinet
Is your daughter tired of the dresser that sits in the corner of her room? And you consider donating it? No, Wait! The dresser is a versatile piece of furniture that can for instance be repurposed into a wine cabinet that will look great in a living room. First you'll need to sand the dresser down, stain it and add a few metal hooks for the doors. By using matching accessories, very few people would guess that this wine cabinet had a former life as a dresser!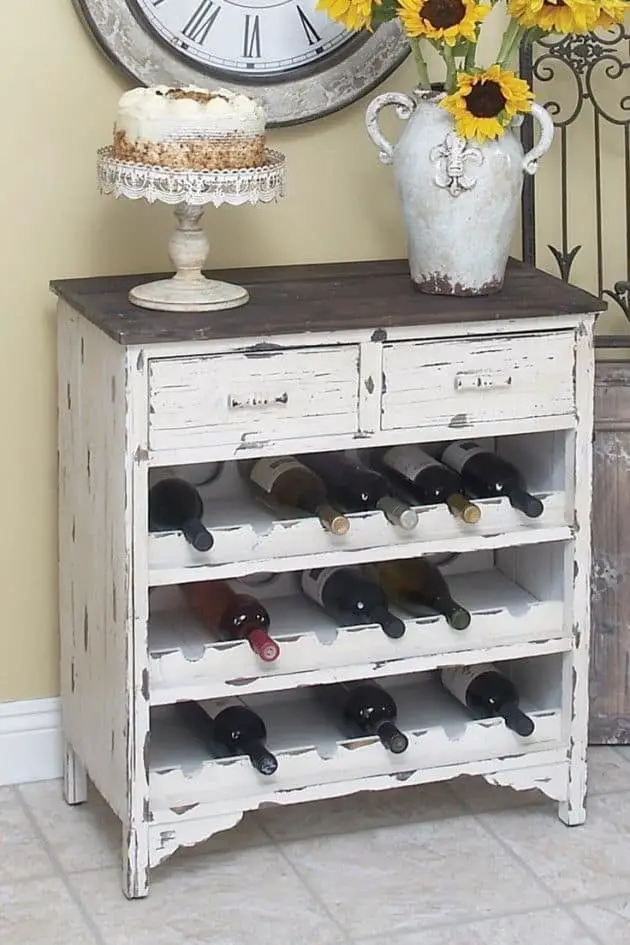 Via Pinterest
Turn vintage suitcases into shelving
It is likely that you have some old suitcases in your basement or attic. Don't you? Well, these suitcases are gems that you shouldn't donate or give away, as they can for instance easily become shelving for your walls and create a neat look for a study or living room! And if you do not have the heart to cut them, you can just pile them up in a corner as a decor item per se, or use them as a nightstand in your bedroom.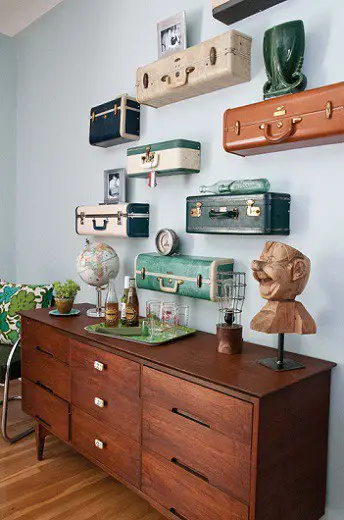 Via Pinterest
Add a unique edge to an old table
Is your dining table dull or are you looking to replace it? Before you dismiss that old table as useless, you may want to consider how to update it to add an edge of vintage appeal. Of course you can do like everyone else and sand it down, before painting it in a nice shade of white or light blue. Or you can go wild! Adding bottle caps to a table offers a unique update and will definitely serve as an icebreaker for first-time guests in your home. You don't have to necessarily use bottle caps: any nostalgic accent of your choice will do great.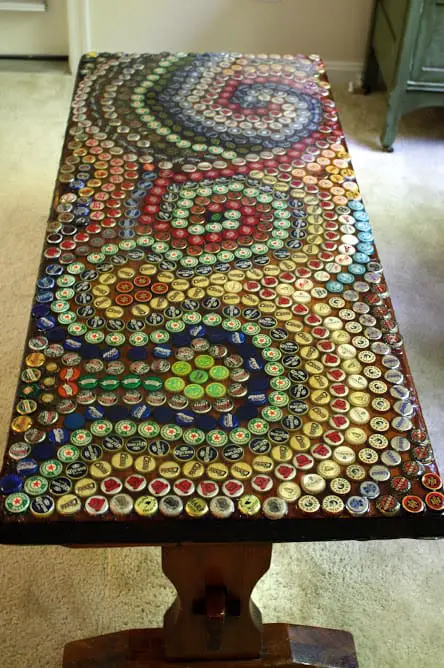 Use ladders as creative re-purposed items
Vintage ladders have multiple uses. They can become a bookshelf, a place to hold pots and pans and storage. Painting the wood can automatically offer an updated look and a different edge to your home, giving a kitchen or another space some character. For instance, you can try mounting a ladder from your ceiling to hang pots and pans, and create a ladder-shelving piece!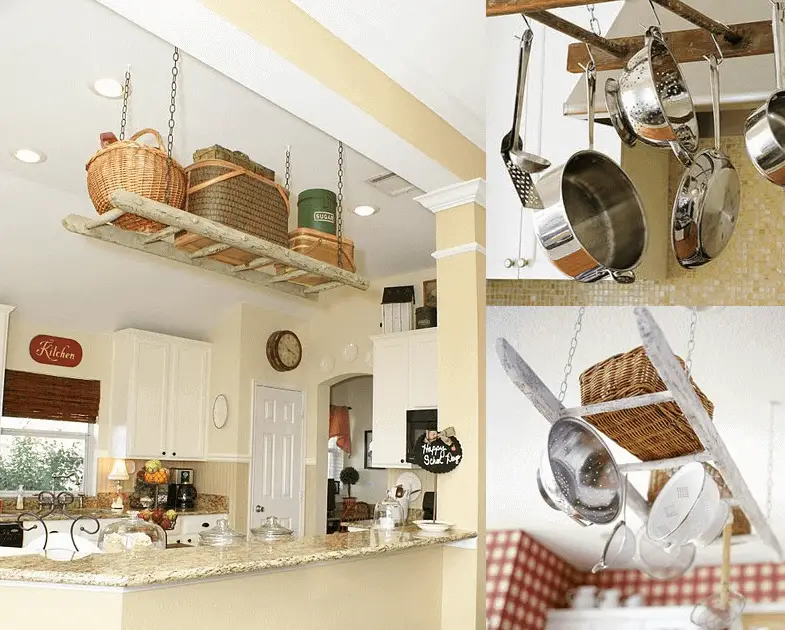 Via Glitter Inc
As you see, it isn't difficult to give your home a new flavor by reclaiming some objects and materials that are already in your space. The next time you have the desire to discard or donate old furniture or fabrics, take a moment to think whether there is a way to make any of it new again by adding a new coat of paint to give it some vintage charm. You might very well surprise yourself with the results…
For more design tips and tricks, head to Modernize.com.