It is not that uncommon, that people unwilling to invest some effort into fieldwork, try to compensate this with money. On the other hand, those resourceful enough can make wonders with what they can get their hands on and in most cases, this means visiting flea market.
Renowned for being extremely chaotic yet economical, flea markets differ from region to region. Even though occasionally they seem like something out of the world, a good flea market is nothing but a portrayal of one countries' rich and diverse cultural tapestry.
With this in mind, here are some of the markets that well depict the colorful continent-country of Australia.
Gilles Street Market, Adelaide
Amongst the Adelaide populace, the question of the best flea market is a hot one. The opinions are divided between Flinders Street Market and Gilles Street Market, but as the saying goes, "in the end there can be only one".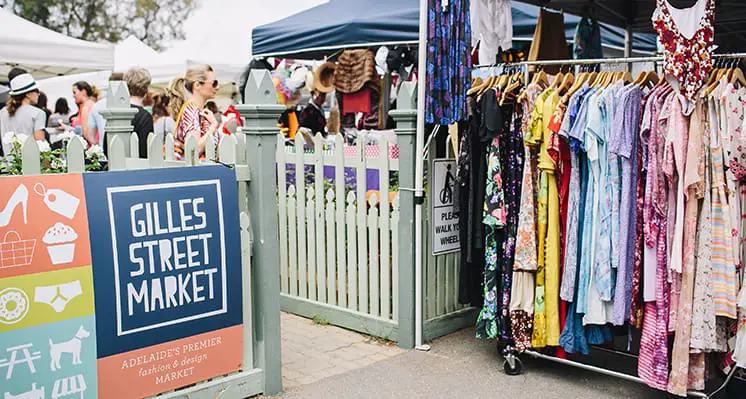 Located along Flinders Street, Gilles Street market has almost anything you can desire for. Here, you will not only be able to see Adelaide but also taste it through its indigenous beetroot, orange, apple, and ginger juice and yummy pumpkin and coriander soup.
As for antique furniture, you can get anything from a beautiful palm tree lamp to an incredible and colorful Eames coat rack. Additionally, even though the place is buzzing with visitors, somehow there is always enough parking space around.
Where: Gilles Street, Adelaide, Australia
When: From October to May the market is open on the 1st and 3rd Sunday of the month from 10 am – 4 pm. From June to September over autumn/winter the market is held on the 3rd Sunday of the month.
Website: http://www.gillesstreetmarket.com.au
Rozelle Markets, Sydney
If one was to make a time capsule of our century, he or she should wonder no further than Rozelle Markets, Sydney. Although probably one of the best known Australian flea markets, this amazing place is a cosmopolis of its own.
At the Rozelle Markets, one can find anything imaginable at a fairly moderate price. Naturally, as always if you are willing and able to barter prices can go even lower (down to a ridiculous amount). So, whether you are here for vintage dolls, paintings or wonderful radiant wall mirrors, Rozelle Markets is the right place for you.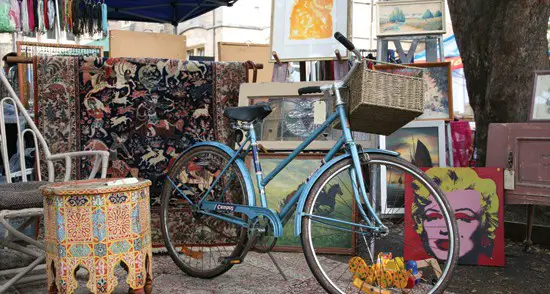 You can have a look at the Market Treasure section on Rozelle's Markets' website, to get an idea of the sort of antiques and vintage items to be found at the flea market.
Some claim that Bondi Markets and similar conglomerates are going to be the end of it, still with the current state of things I can't see this happening anytime soon.
Where: 663 Darling St, Sydney NSW 2039, Australia
When: Saturday and Sunday, 9:00 am – 3:00 pm
Website: http://rozellecollectorsmarket.com.au/

The Village Market, Brisbane
For the lovers of arts and crafts as well as old, shabby chic furniture, The Village Market in Brisbane is no short of paradise. With this in mind, if you aim to get something you couldn't get anywhere else, Brisbane is your safest bet.
Aside from independent designers, trying to push their brand into the market and various craftsmen selling their goods here you can also get some dishes, ingredients and even plants you wouldn't be able to get anywhere else.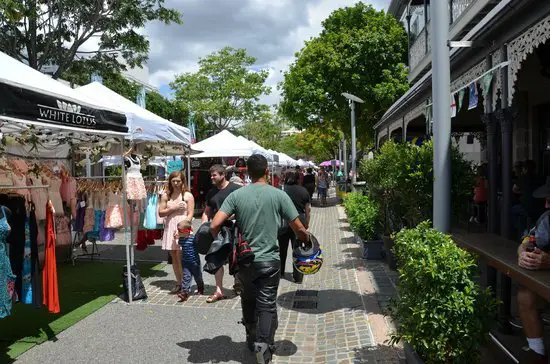 According to some, if you are vigilant enough, here you could even find black Russian tomatoes or royal blue potatoes. Needless to say, both of these items are completely commercially absent from Australia.
Where: Kelvin Grove Urban Village, Brisbane, Australia 4059
When: Saturday 06:00 am – 1:00 pm
Website: https://www.facebook.com/KelvinGroveVillageMarkets/
Fremantle Markets, Perth
The central location of this incredible market, speaks well of its significance for this settlement. Namely, the market itself was founded in 1897 and although a lot has changed since then, the popularity amongst the local populace, as well as Perth's visitors, remains undisputed.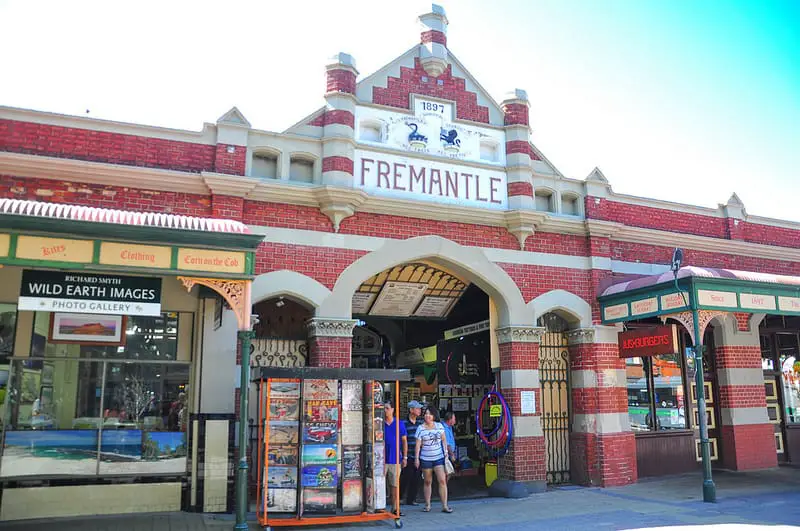 Handmade soaps, artworks, hats, and clothing can all be found at the general market colloquially known as The Hall.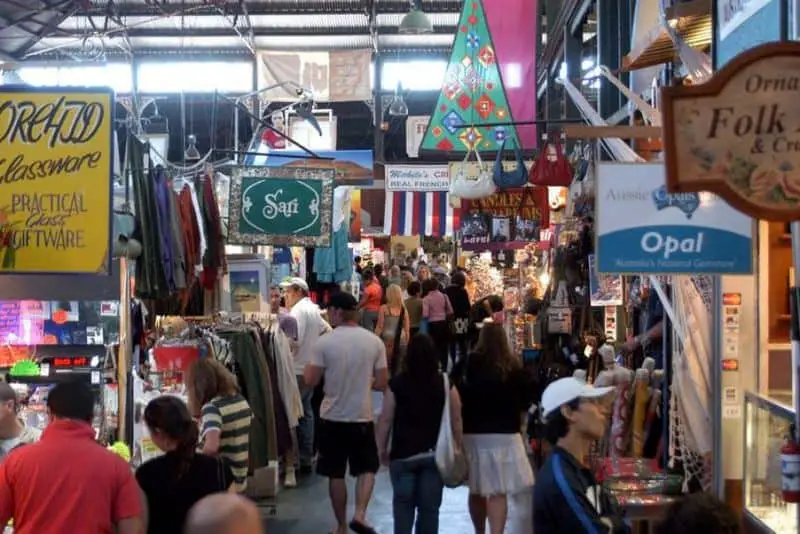 Still, it would be a shame to go to the Fremantle Markets and miss out on visiting some of the best woodshops in the whole of Australia. To get some rest, one can always visit The Markets Bar which is as old as the market itself.
Where: Corner South Terrace & Henderson Street, Fremantle WA 6160, Australia
When: Monday – Thursday (10:00 am – 5:00 pm), Friday (09:00 am – 8:00 pm), Saturday and Sunday (09:00 am – 6:00 pm)
Web: http://fremantlemarkets.com.au
Old Bus Depot Markets, Canberra
To wrap things up with one of the most universally loved flea markets in the Australian capital, Old Bus Depot Markets is a genuine wonderland.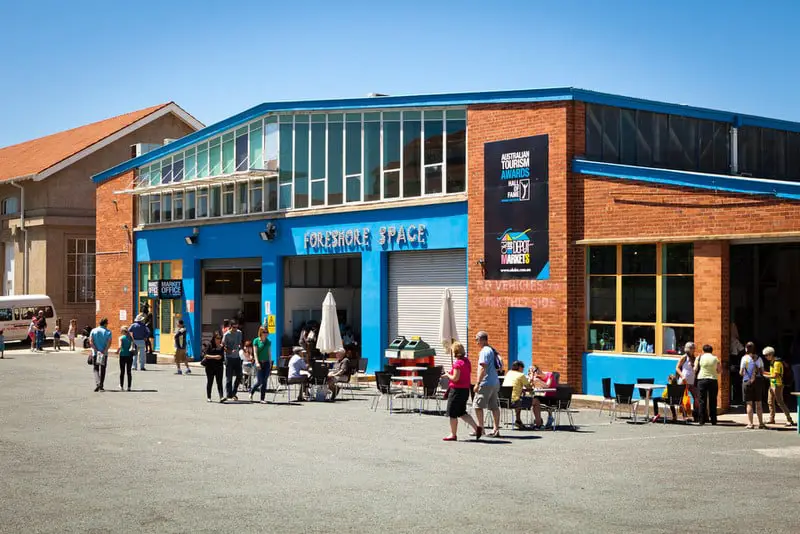 This amazing place, is rooted in Canberra so deeply that a local simply cannot imagine Sunday afternoon without visiting it at least for a brief while.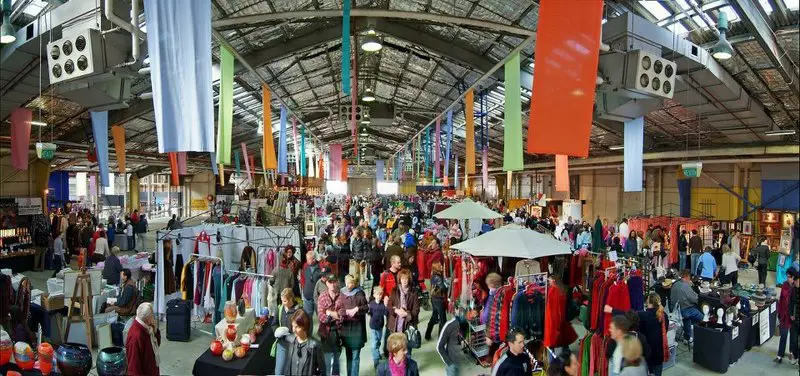 Although this means crowd, pushing through it is always worth your while. If what you aim for is to get some ingredients for your meal or craft for your décor in Canberra, this is most definitely the place to visit.
Old Bus Depot Market also hosts a few interesting stallholders that specialize in Collectables & Crafts from other countries. Like Sandi Gadd Jewelry Botanicals who specializes in restoring antique and vintage jewelry to give it a second life or a new purpose.
At Home French Home, visitors will find fine napery, linens, homewares, and gifts, from different regions of Australia and France. And Ritzy Bits buys and sells antiques and collectibles, as well as items of modern design.
Where: 21 Wentworth Ave, Kingston ACT 2604, Australia
When: Sunday 10:00 am – 4:00 pm
Web: http://obdm.com.au
Finding the right item on the flea market is a thrill that is second to none. With this in mind, what better way to spend a pleasant weekend afternoon than to embark on the quest for the Holy Grail through one of the most incredible Australian markets? In fact, one could probably even find a genuine Holy Grail there only if they look for it long enough.