Everything's bigger in Texas! The Lone Star state is in fact home to some of the most popular flea markets and best vintage shopping destinations in the whole of the United States. And the Canton Trade Days is surely not left out from this list!
Also known as Canton First Monday Trade Days, Canton First Monday, or simply Canton Texas, this monthly four days event is truly more than just a flea market. Canton First Monday Trade Days is the oldest and largest free flea market in the United States and host up to 300,000 visitors admiring the wide variety of wares from over 6,000 vendors located over hundreds of acres.
And this market is so famous nowadays, that it has even become known simply as the Canton Texas flea market – which is easier to remember than "Canton First Monday Trade Days" or "Canton First Monday".
Canton Trade Days: The Ultimate Treasure Trove
For 317 days a year, the tiny town of Canton, Texas is a sleepy country crossroads, anchored by a stately limestone courthouse and historic square. But on four days a month, Canton turns with The First Monday Trade Days into an enormous flea market that features 28 miles of paths and aisles to wander. It is a post-apocalyptic world of garage sales or, in other words, a flea market that has just gone mad! If you put together every flea market you have ever visited. Canton Trade Days is likely to still be bigger!
What has started more than a century ago as a small location to trade horses, livestock, dogs, tools and farm equipment has become home to some of the most exciting, cutting-edge home furnishings, antiques, and collectibles that can be found anywhere.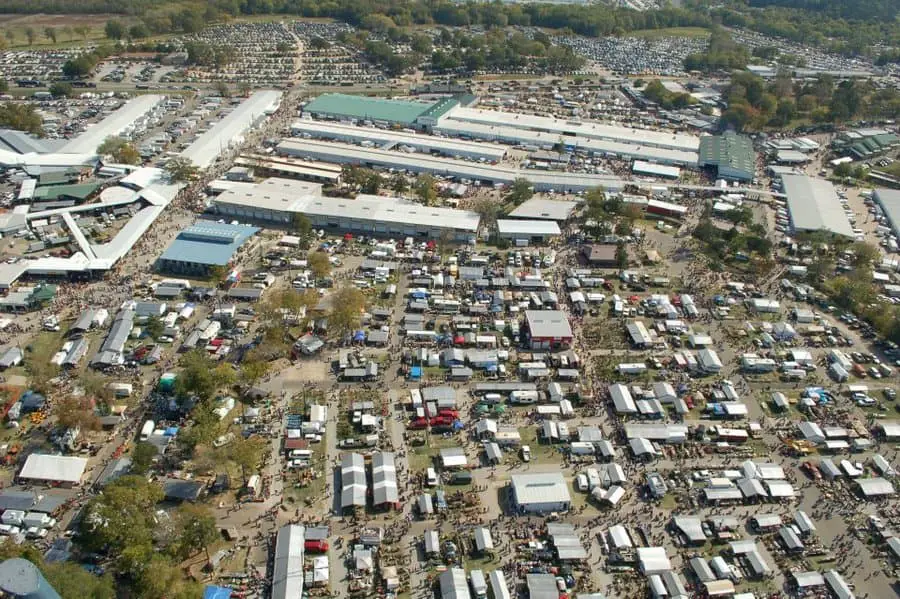 Trying to catalog the immensity of oddities is simply impossible. As one stall owner puts it, "if you can't find it at the Canton Texas flea market, it ain't been made yet." Particularly coveted are the housewares, furniture, and artisanal goods — but nothing compares to the actual Canton Trade Days experience. To visit the Canton Texas flea market is to enter an old-world Americana marketplace, filled with friendly conversations, honest recommendations, word-of-mouth advertising, and secret family recipes.
Canton Texas Flea Market: Insider's Delight
For each market event, a special guide is printed and you would be well-advised to buy it; this flea market can daunt even the hardest shoppers. As a rule, new or infrequent vendors are usually in the unreserved rows of garage-sale booths. In the shady West Gate area of the Canton Texas flea market, open-air booths feature vintage clothes, architectural salvage, and retro housewares. More established antique merchants typically have bigger stalls along pedestrian paths.
Contemporary items like clothes, jewelry, and artworks can often be found in one of the 11 pavilions or breezy atriums and the dealers of the Civic center in the middle of the grounds offer fine silver, rare first editions, fine antiques, and iconic vintage pieces.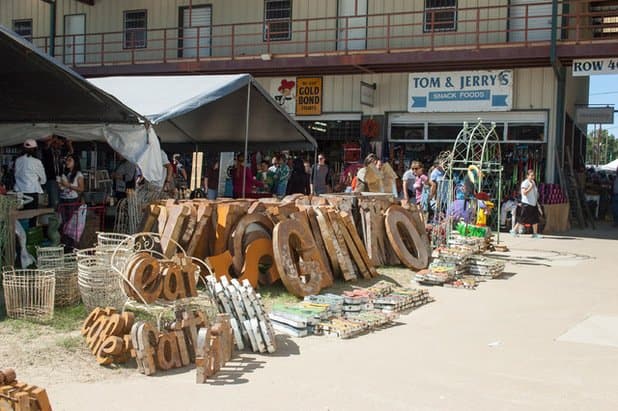 Canton Trade Days is not all about antiques, though. The Atrium, a tempting food course on the market grounds, offers delicious roasted corn, sausage dogs, turkey legs, and funnel cakes. And don't forget to get your perfect pair of vintage cowboy boots since finding these is a serious business here in Texas.
Canton First Monday Trade Days are held Thursday through Sunday prior to the first Monday of the month, all year round. There is a $5 parking fee per vehicle and we recommend taking cash, a (cowboy) hat, and your sunnies with you!
Where: 800 Flea Market Rd, Canton, TX 75103
When: Thursday through Sunday before the first Monday of every month, from 8 am to 5 pm. Free admission.
Phone: +1 903-567-6556
Website: http://www.firstmondaycanton.com/
Bonus: US flea markets on a map!
You can now visualize the best flea markets and antique fairs in the US, on a map! Not only have we included the Canton Trade Days, as well as the best flea markets in Texas, but we've added to the mix of some of the country's most acclaimed antique fairs. Just click on the image below to access our map feature for free.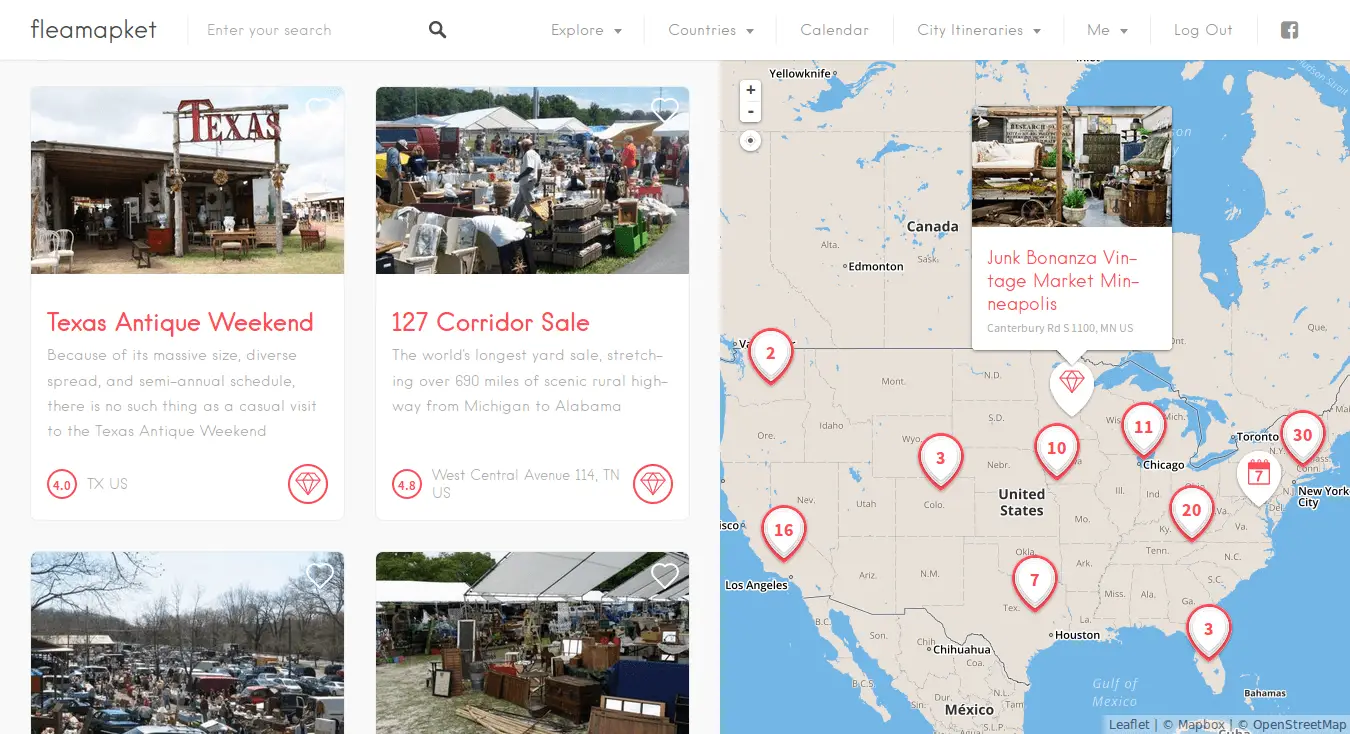 ---
A trip to the flea market is a journey on its own, a fantastic opportunity to meet new people and enthusiasts who share the same passion for rummaging and haggling. We hope this review inspired you to discover more flea markets in Texas, and that you'll share the love around you. As always, if you think that a flea market is unfairly missing from this list, just drop us a line in the comments section below.
Cover picture by karen-chisolmphotography via Flickr