April brings the annual vinyl record celebration 'Record Store Day'. The unofficial birthday for vinyl music that has been celebrated since 2008 to draw attention to independent record stores is now bigger than ever. Vinyl sales are currently experiencing its highest level since the mid 80s. This is leading to a recognition that sees even supermarkets in the UK picking up the trend and stocking records on the shop floor, making it to a mainstream phenomenon. 
So, if you are in the market for a record player, what should you buy? A true vintage record player to go along with that vintage sound or one of the many modern players that are merely styled to look vintage? There are numerous factors that could influence your decision ranging from your budget down to how it will look in your front room (and trust me, they do impress the ladies –  and the gentlemen).
We offer you an in-depth guide to find the one record player out there, that has been made just for you.
Vintage Record Player: True Vintage or Vintage Style?
In most cases, a vintage record player will offer a better sound than a modern record player costing the same price. However, this does not by any means suggest that the older one is better. Many factors can influence the sound, with the needle being the most important one. If it is an old and dirty one, replace it immediately. Also the quality of the speakers should not be discounted. The record player itself could be in perfect order, however, attach it to some poor speakers and you may as well listen to Spotify – with the advertisement on.
Also connecting your system to separate amplifiers and speakers can change the quality considerably. The chain of sound is only as strong as its weakest link, so there is no point wasting £400 on the best looking vintage record player if you are going to plug it into £5 speakers found in the garage.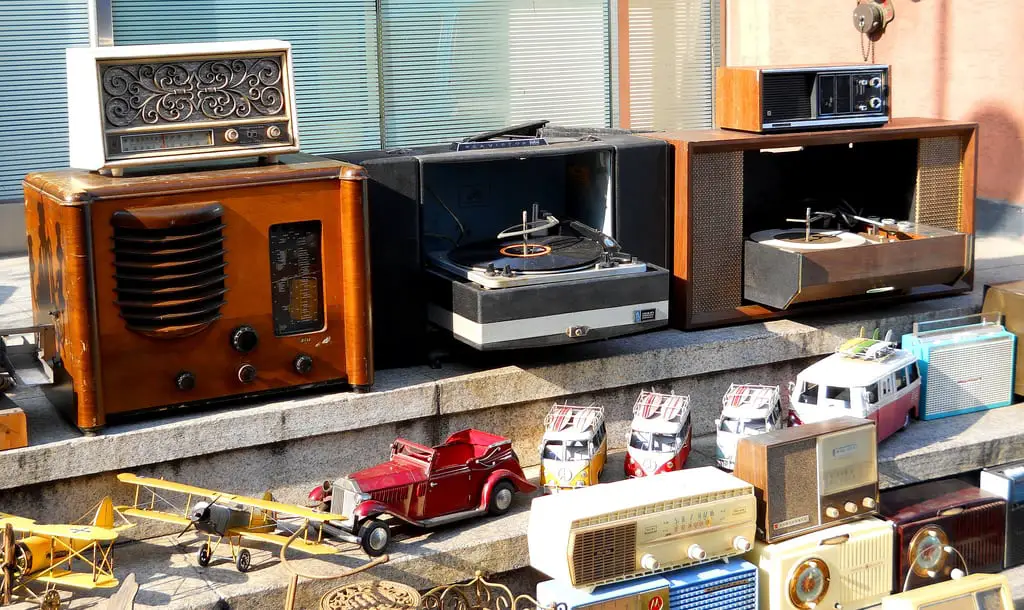 It used to be the case that vintage record players and modern record players offered a completely different style, so if you were to choose something based on looks, personal taste would make the choice easy.  However, due to the rise in popularity, modern players are being styled to look like old players, giving you affordable vintage looking record players with better electronics, better reliability and a built in digital radio.  The choice then comes down to your heart, what is most important is that you buy something for your needs, within your budget and that is for your enjoyment.  
Where To Buy a Vintage Record Player?
If you are looking for something new, then online stores such as Amazon are awash with options, and they all come with handy user reviews to make sure you select the right option.  It is definitely worth while looking around, there are hundreds of offers available and with a few clicks you are certain to find something cheaper.  High Street electrical stores will almost certainly stock a variety of players, which should also let you try them out before you buy, so you can check the quality of sound and the ease of use.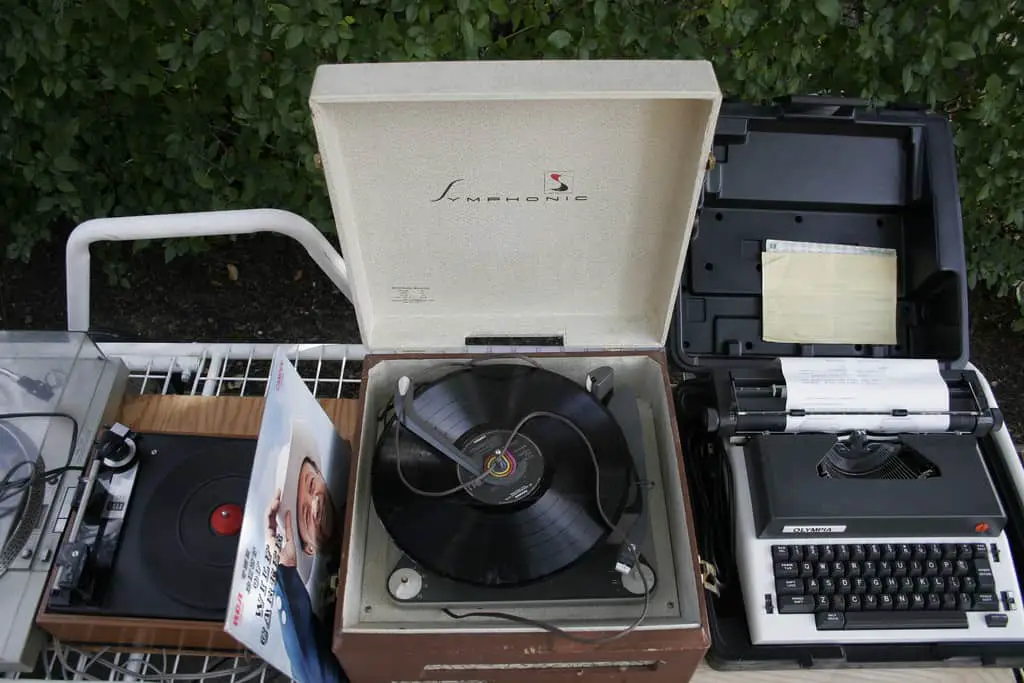 If it is a true vintage record player you are looking for, eBay and other such sites can be useful, however they have their pitfalls.  There is no guarantee for the condition it is in, and personal sellers can often charge excessive amounts for shipping.  A trip to a local flea market or antique shop can be very worthwhile, it gives you the chance to inspect the item before buying and also see it in the flesh, giving you a better idea on what it will look like at home.  
Best 'New' Vintage Record Players Under £100
It is impossible to guess what vintage record player will be on offer next time you visit a flea market, but if you are after that modern quality with a vintage look, here are some affordable record players that will fit into any home.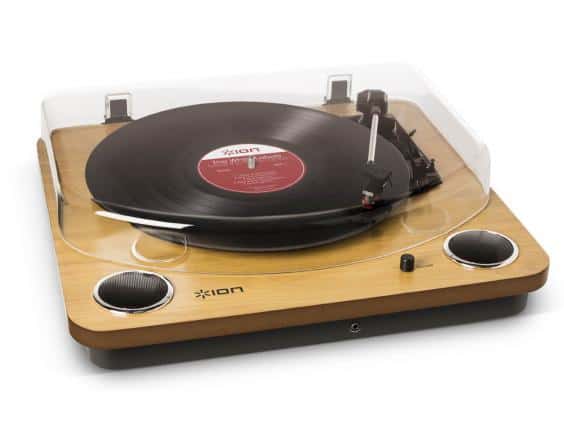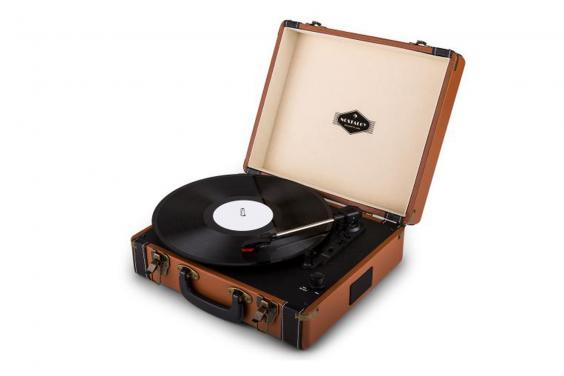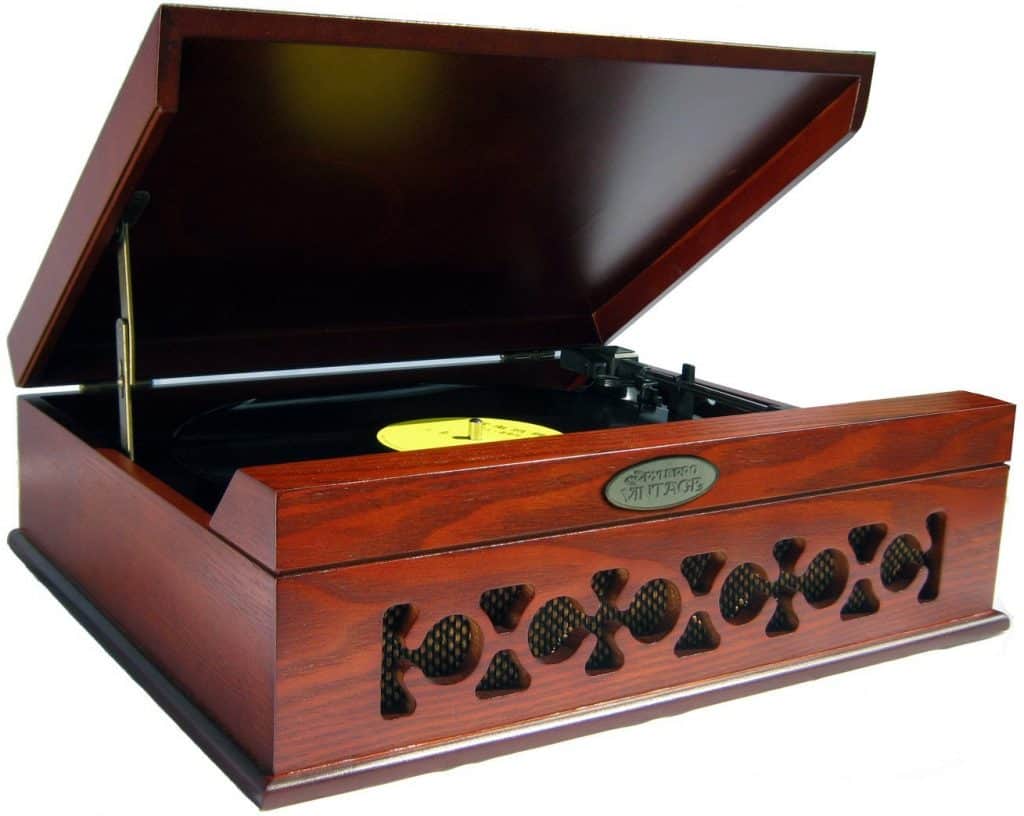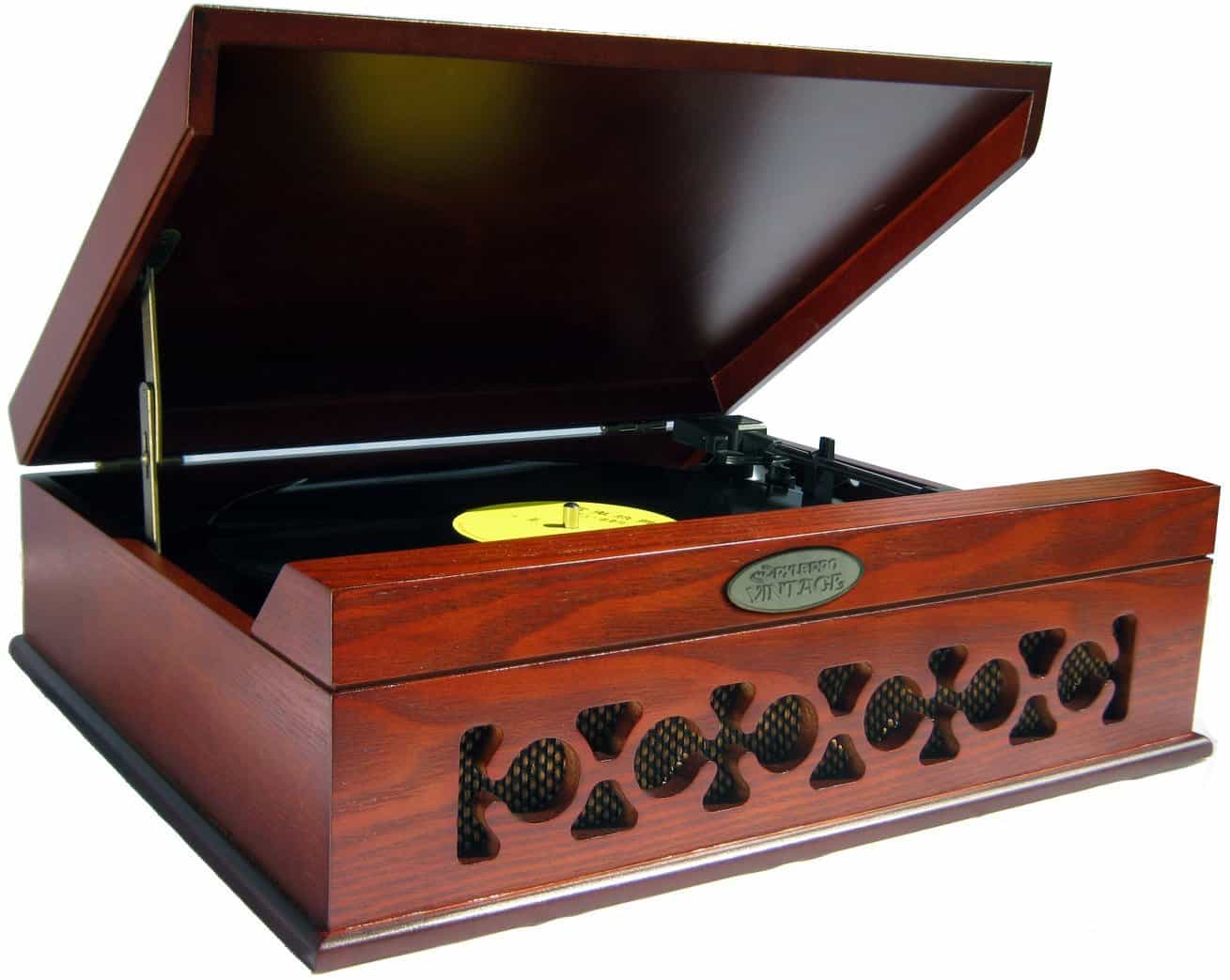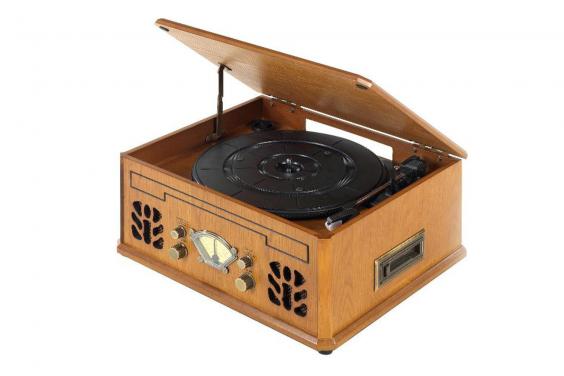 4 Tips On Buying A Vintage Record Player
You can definitely bag a bargain from a flea market or garage sale, but the main issue with vintage record players is how much it still functions like it did when new.  Therefore, it is imperative where possible to try out the equipment. Use some knowledge, if it is a £200 player on sale for £50, there is probably a good reason for this, when you get it home something will not work.  The key point here is not to buy junk.  Ask the vendor to plug the record player in, check that it works, put a record on and listen to what it sounds like.
If you are buying online, ask the seller for as much information and as many photographs as possible.  If he tells you the record player is in perfect working order, it can always be returned if not.
Check the quality of the needle, if it looks worn, research the type of needle needed to replace it.  Some needles can be cheap and easy to replace, others can cost in excess of £100.  There is no sense in buying a bargain vintage record player for £40 then spending three times that on maintenance.
Most importantly, when buying either a vintage record player or something new, buy something to fit your taste, it will become an ornament in your room and it is you that has to look at it every time you play a record.  Don't give into peer pressure and shop around for the best price.
---
Cover image: Vintage Record Player © kait dowling