Twice a year, one of the most important antiques and collectibles fair in France, the Foire de Chatou Antiques Fair settles on the famous Île des Impressionnistes (island of the Impressionists) in Chatou, in the outskirts of Paris.
An institution in its own, the Foire de Chatou Antiques Fair brings together in October and March, more than 700 professionals with an eclectic range of personalities and specialties, from classical art to modern design. From retro slot machines and antique silverware to vintage furniture, paintings, and psychedelic lamps, the Foire Chatou is a paradise for bargain hunters and antique lovers, and a nice addition to the Paris flea markets scene.
The organizers of the Foire de Chatou are always keen on offering a mix of styles so that each visitor can find something of her/his liking. In fact, each dealer selling at the Foire de Chatou has his own style and audience.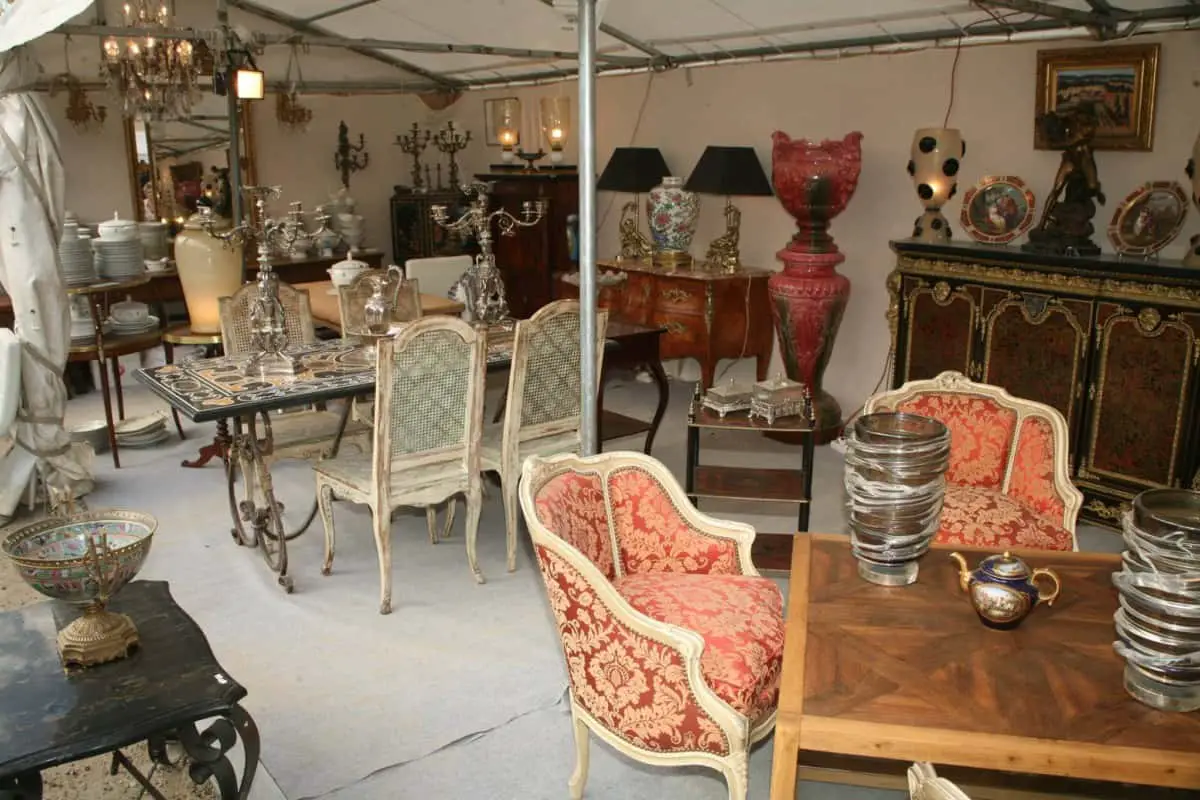 Saying the fair is a not-to-be-missed event would be an understatement. Each occurrence of the Foire de Chatou welcomes more than 35,000 visitors over 12 days of intense rummaging and haggling!
Also, every edition of the Foire de Chatou features a specific theme: for instance, on the occasion of its 96th fair, the Foire de Chatou celebrated Russian Art: From painted furniture, icons, and paintings, to copper vodka cups, jewelry, lighting fixtures, antique books, Communist propaganda posters, and of course the famous matryoshkas dolls, Russian art in all its diversity took a place of choice on the stands of the many exhibitors attending the 96th Foire de Chatou.
The 104th Chatou Fair (Spring) will take place from Friday, March 10th to Sunday, March 19th, 2023, and its topic is still to be confirmed by the organizers. The 105th Chatou Fair (Fall) will take place from Friday, September 22nd to Sunday, October 1st, 2023.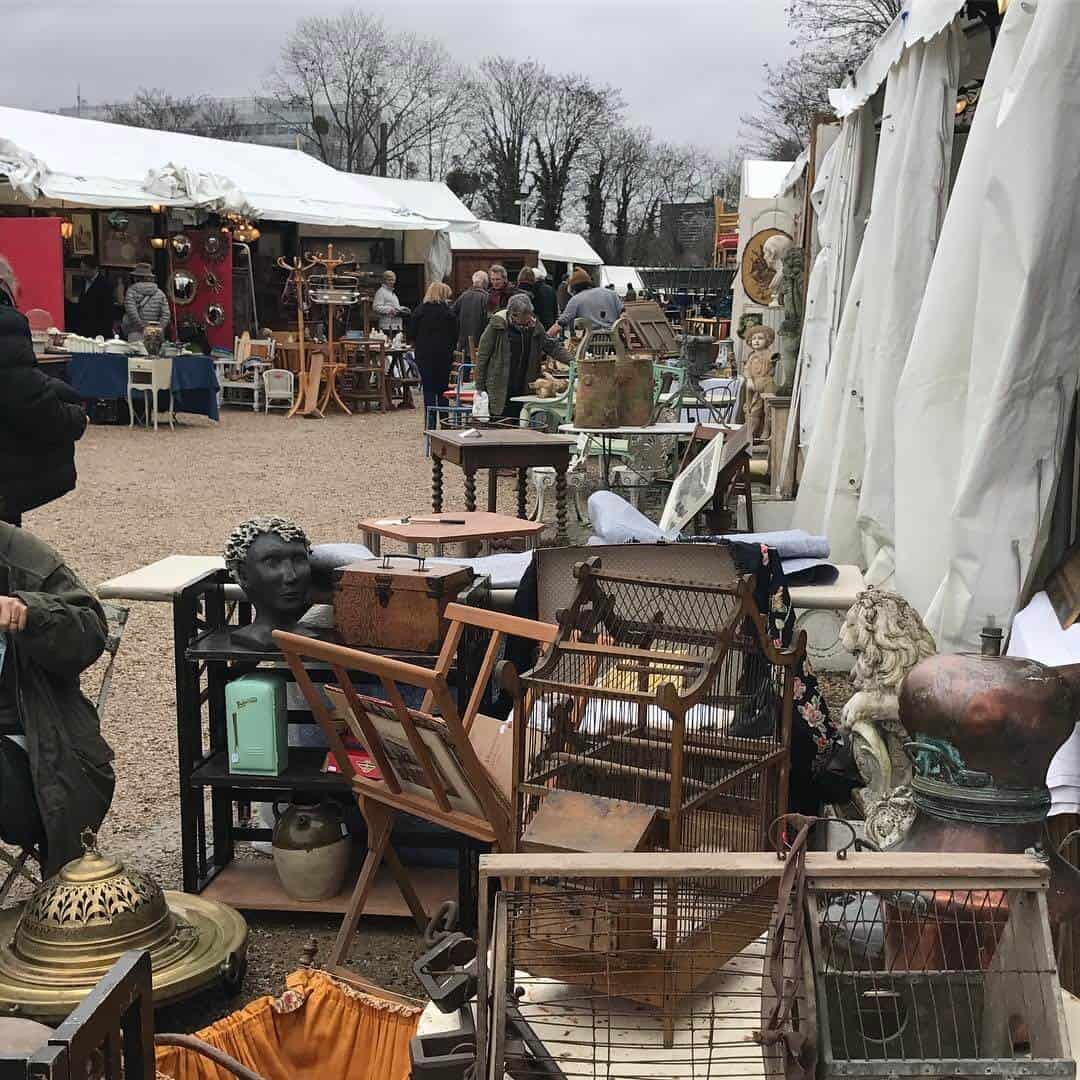 But do not think that the Foire de Chatou is only about antique furniture and vintage decor. The fair also offers the opportunity to get a taste of French gastronomy! Dozens of farmers from around France are gathered along a rich gastronomic itinerary called the "Boulevard Voltaire"". Visitors to the fair will be able to savor oysters from Brittany and Normandy, foie gras and Gers confit, Corsican sausages, andouille sausage from Guéménée and Vire, cheese from Savoy, delicatessen specialties from Brittany, Auvergne, and the Southwest, and even a cocoa roaster with a "chocolate mousse" bar!
Enjoy our selection of Instagram photos of the Foire de Chatou and head here for more information about the Foire!
What: 104th (Spring) & 105th (Fall) Foire de Chatou 
When: Friday, March 10th to Sunday, March 19th, 2023 (10:00 to 19:00), and Friday, September 22nd to Sunday, October 1st, 2023.
Where: Mail des impressionnistes 78400 Chatou, France