Diana F+ Medium Format Film Camera ($53.58)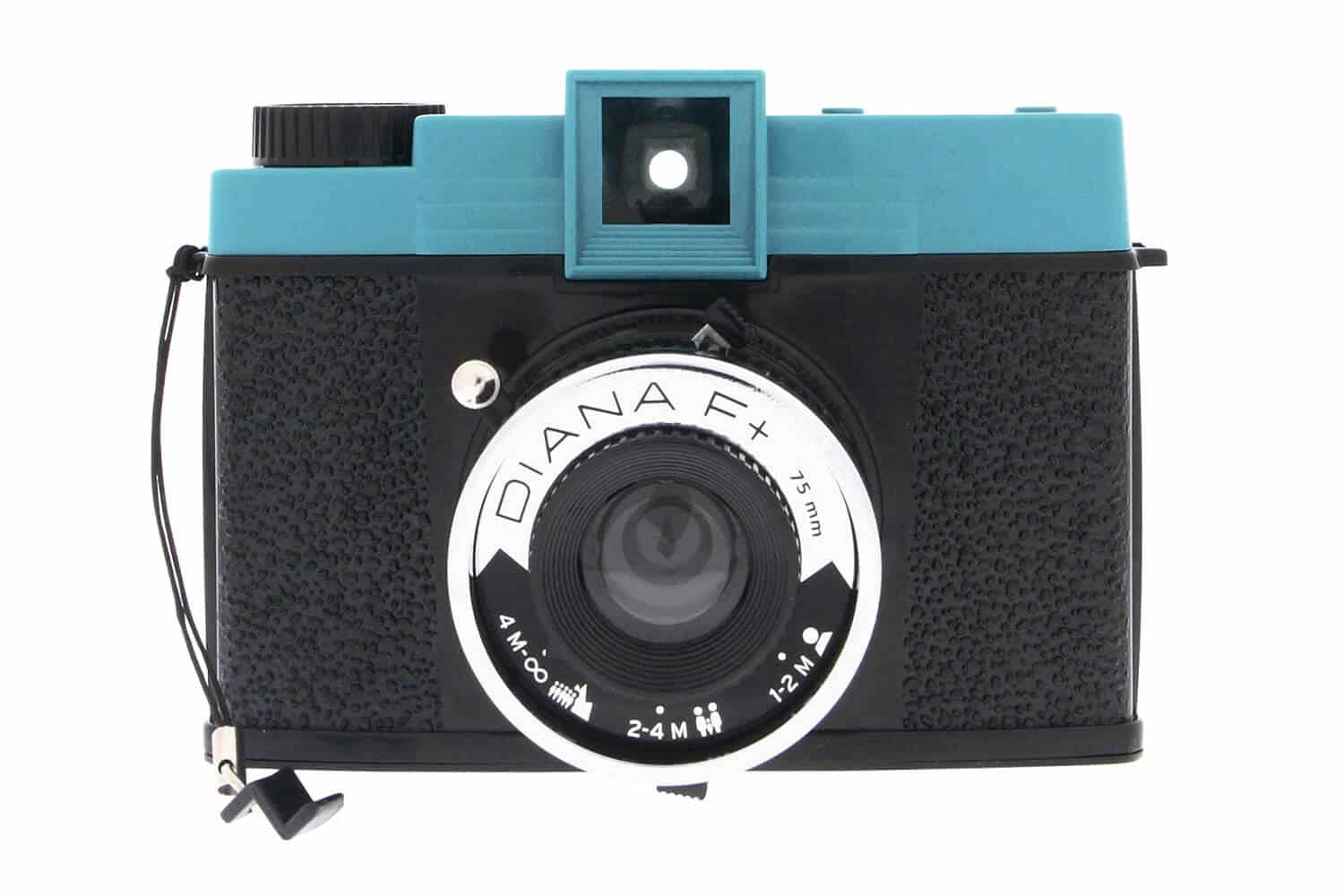 First produced in the 1960s, the Lomography Diana F+ Medium Format Film Camera is a cult favorite among analog cameras hobbyists. In just a short span of time, the Diana F+ was able to gain popularity not only within the Lomography community, but also outside of it. The popularity of the Diana F+ is partly due to its suitability for experimental photography. Like the Holga, its appeal lies on the dreamy, soft-focus photographs that it produces.
The Diana F+ is in fact a reproduction of the cult classic Diana camera, but marked with improvements and plenty of new features: a range of different lenses, its unique endless panorama feature – which allows to place sequential frames next to each other, therefore helping to create seamless images, especially when capturing landscape photos, and color gel filters for a splash of vibrancy, that allow to produce the iconic dreamy, saturated images that the camera is known for, and which truly make the Diana F+ camera shine.
Overall, the Diana F+ offers more than 250 possible combinations. The shots taken will benefit from these filters as it is possible to create a unique look with each photo. The Diana F+ is a versatile and affordable camera which is ideal for capturing a range of images from panoramic landscapes and portraits, to general news photography.
Price: from $53.58 on Amazon