Modern and traditional. Vintage and contemporary. They may sound like strange bedfellows. But for many, the ideal way to fill a room is with an eclectic mix of furnishings that fit together to create authentic, multi-layered, and fascinating spaces.
However, mixing and pairing contemporary furnishings with more traditional styles can be a daunting task, even for the most seasoned decorator or designer. So how do you accomplish such a feat, without your rooms coming out looking like a mess?
If you've got an 'eye' for the best but your style just won't be pigeon-holed, there's a new show coming to Greater London that will combine Contemporary design, Mid-century, Mantiques, Decorative and the curious and quirky.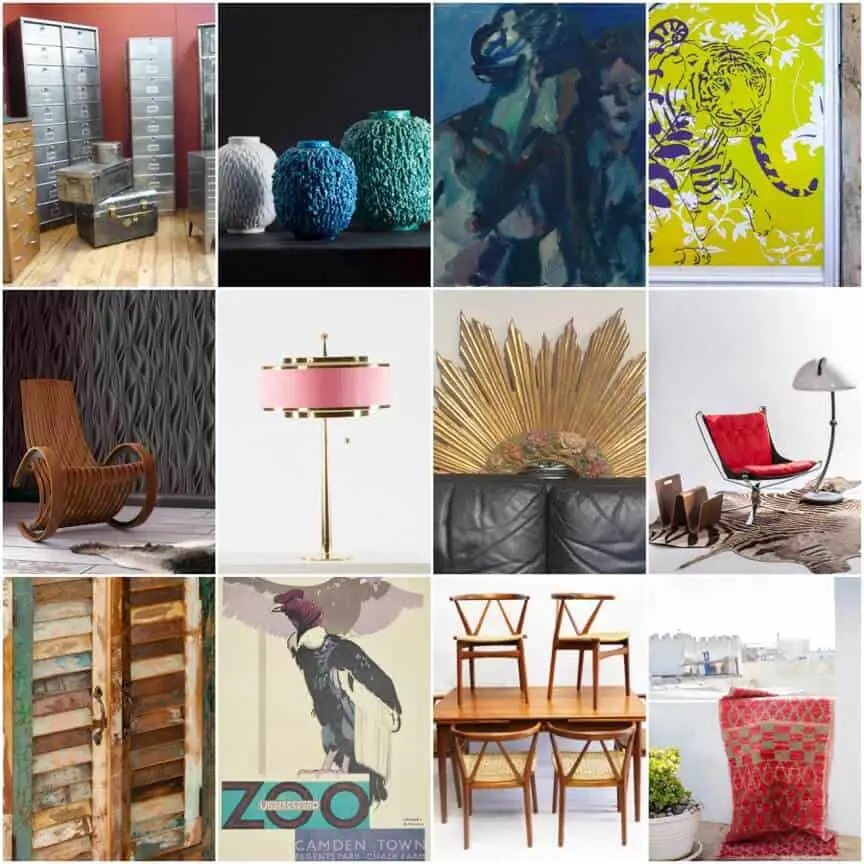 ARC Eclectic is a new design show for collectors, Interior Design professionals, art and furniture enthusiasts, which aims to complete the circle from past to present, showcasing design from the 20th and 21st century. The brainchild of four like-minded passionate individuals, with a lifetime of experience in dealing, publishing and event organizing, ARC Eclectic is an invitation to blend Classic with Modernism.
"We wanted to create an event unlike anything else we've ever been too." explains Karyn Sparks, Managing Director/Editor at VE Magazine. "Our own tastes are very 'eclectic', and we wanted to curate a show that broke away from the traditional rules where we could mix up interior trends – much like we do with the magazine."
Visitors can, therefore, expect to find Mid-century and contemporary furniture and lighting, cabinets laden with curiosities, stunning contemporary art, vintage posters, handcrafted glass, and a selection of decorative furnishings, eye-catching wallpapers and ceramics, and even a 'Mantiques' area.
After a day strolling along the stands of ARC Eclectic, visitors might come to realize that when it comes to decorating with style, the only rule is there are no rules. "Forget cutting-edge. Cut your own edge."
Where: Sandown Park, Portsmouth Rd, Esher KT10 9AJ, UK
When: Friday 2nd to Sunday 4th June 2017 –  Book now on arceclectic.com for a Special Offer discount of 50% using online code VEAE1.
Friday 2nd June 2017 PREVIEW EVENING from 6.30 pm to 9.30 pm: £20
Saturday 3rd June 2017 from 10 am to 6 pm: £12
Sunday 4th June 2017 from 10 am to 4 pm: £8
Web: arceclectic.com  (ARC Eclectic is run in partnership with VE Magazine)
---
ARC Eclectic has a few remaining spaces left for any European dealer who would like to join. As dealers themselves, attending shows such as Design Icons Amsterdam, they understand the difficulties in exhibiting at shows abroad. So they came up with a Package Deal for fellow exhibitors in Europe, helping to organize their entire UK trip! This includes their stand, onsite accommodation for 2 nights, secure overnight parking, and porters – all for just £870+vat! (€1,035 +vat)
This article is part of an advertising collaboration with ArcEclectic.