Starting a business in the highly competitive vintage fashion industry requires a few basic ingredients to, eventually, stand out from the crowd: excellent technical knowledge of garments, an insatiable curiosity to go treasure hunting for unique pre-owned clothes, the ability to separate "the wheat from the chaff", enough patience to dig for hours to find vintage gems (or not…) through the local charity shops and flea markets, an appetite for travel, resilience, enough tech-savviness to manage your own website, a strong head for business, but above all, a real passion for garments and fabrics.
Pauline Cappelen, a state-of-the-art vintage hunter, is one of these persons. Back in 2015, she launched ADORNMENT, an e-commerce platform that curates and sells qualitative and unique pre-loved garments.
We reached out to ask her to tell us more about her business, how to treasure hunt to find unique pre-owned clothes, and, of course, her favorite flea markets.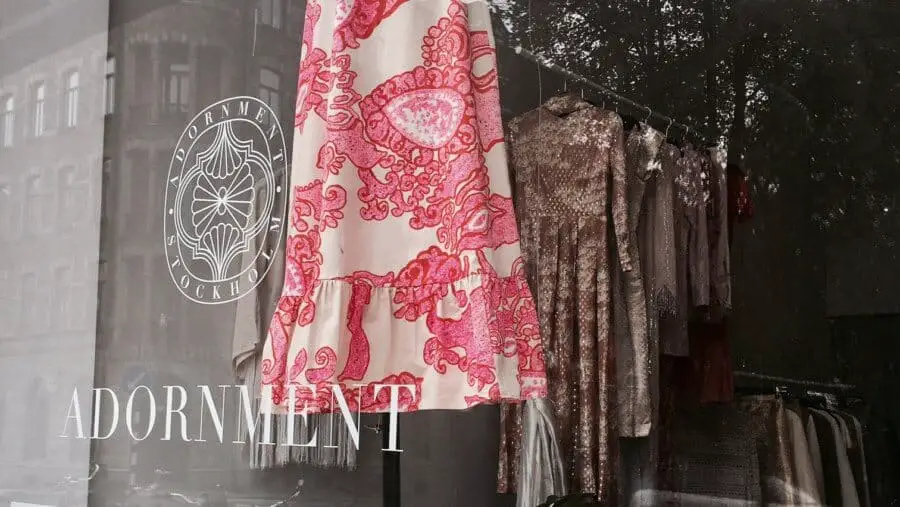 Hello Pauline. Could you first tell us a little bit more about you? When and how did you fall in love with antique & vintage garments for the first time?
I have always been very passionate about garments and items that have a unique charisma. But the first item that I can remember that I was intrigued by was a royal blue glass box with gold frames that my grandmother had in her bathroom. I couldn't open it so I would imagine all sorts of things in there. It was beautiful, mystical and so unpractical. Since then I have been hooked.
How did the ADORNMENT adventure begin? What is your mission, your philosophy?
We believe in different personalities and unique individuals. What someone chooses to wear can tell a lot about a person. Our mission is, therefore, to provide our unique customers with unique garments that bring forward their personality and in addition cause no harm to the environment. Fast trends or fashion is nothing for us.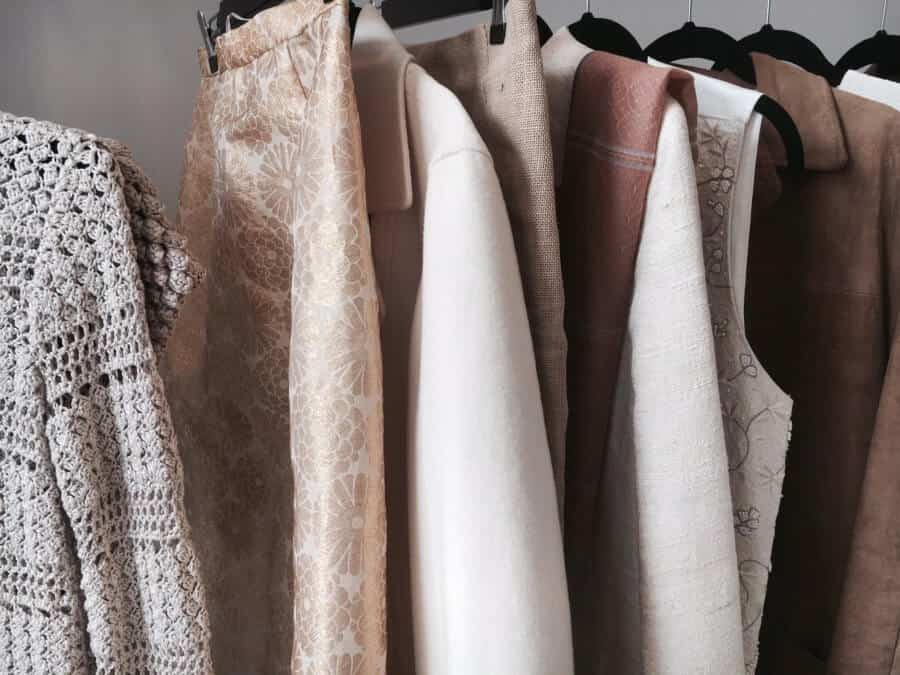 Through which stages does a vintage garment go before being reintroduced on the market? How much time do you invest in average in each garment from the moment you purchase it, to the moment you sell it?
First, we look for it through every corner and rack in a city, Secondly, back at the studio, we wash it and then check the seams and fabric for holes, missing buttons, or broken zips that we might have overlooked at first. If the garment's design needs to be updated or needs to be customized for a customer, it stays with the tailor a bit longer.
For us, it is a long but beautiful process where the reward of seeing a magnificent vintage garment comes back to life and finding its new owner, make it all worthwhile.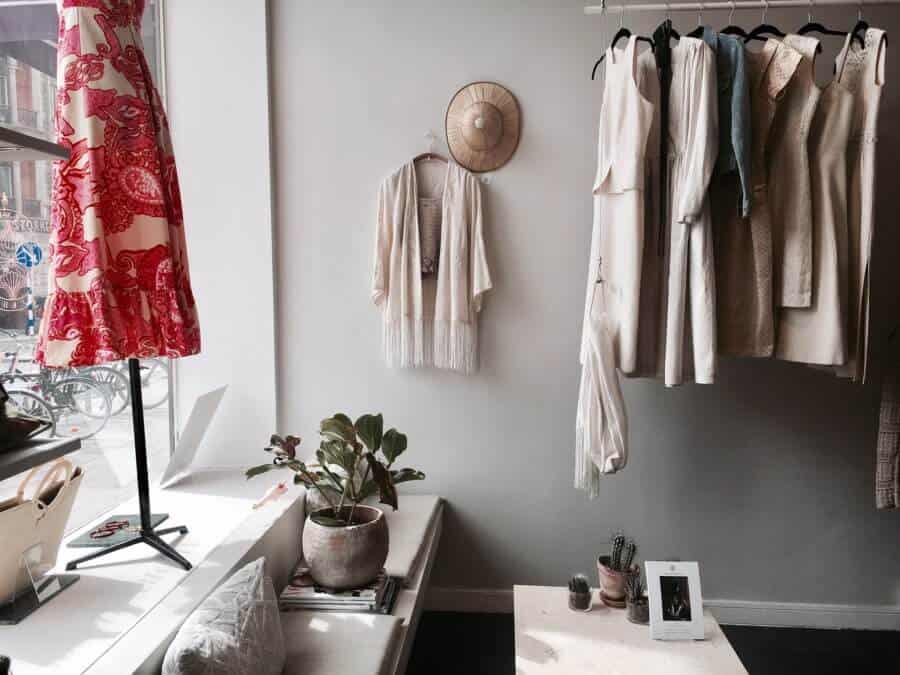 Where do you usually source your finds (Private people, flea markets, jumble sale, consignment shops/vintage clothing stores, auctions, online, etc)?
We mostly hit the flea markets and make home visits to agents that call us. Since the fabric, quality, and fit are so important for us, we need to feel it and try the piece on. Online or auctions are great when finding brand vintage but can be more difficult if someone has made it at home.
Which are your favorite 4 flea markets for finding vintage garments?
Porte de Vanves in Paris, Melrose trading post in LA, Shoreditch in London, Grande Braderie de Lille in France.
What was the most stunning garment you ever found? Is there 'the piece that got away' or the 'the one you reluctantly left behind'?
We currently have a 1960's white silk-crêpe dress with seashell embroidery from Nina Ricci on our website that I grew particularly fond of when finding in Paris. Since I have been working for Nina Ricci I know how much time and artisanship have been put on it. When we found it, the dress was so damaged by water that we didn't think it was possible to restore. Today it is like new.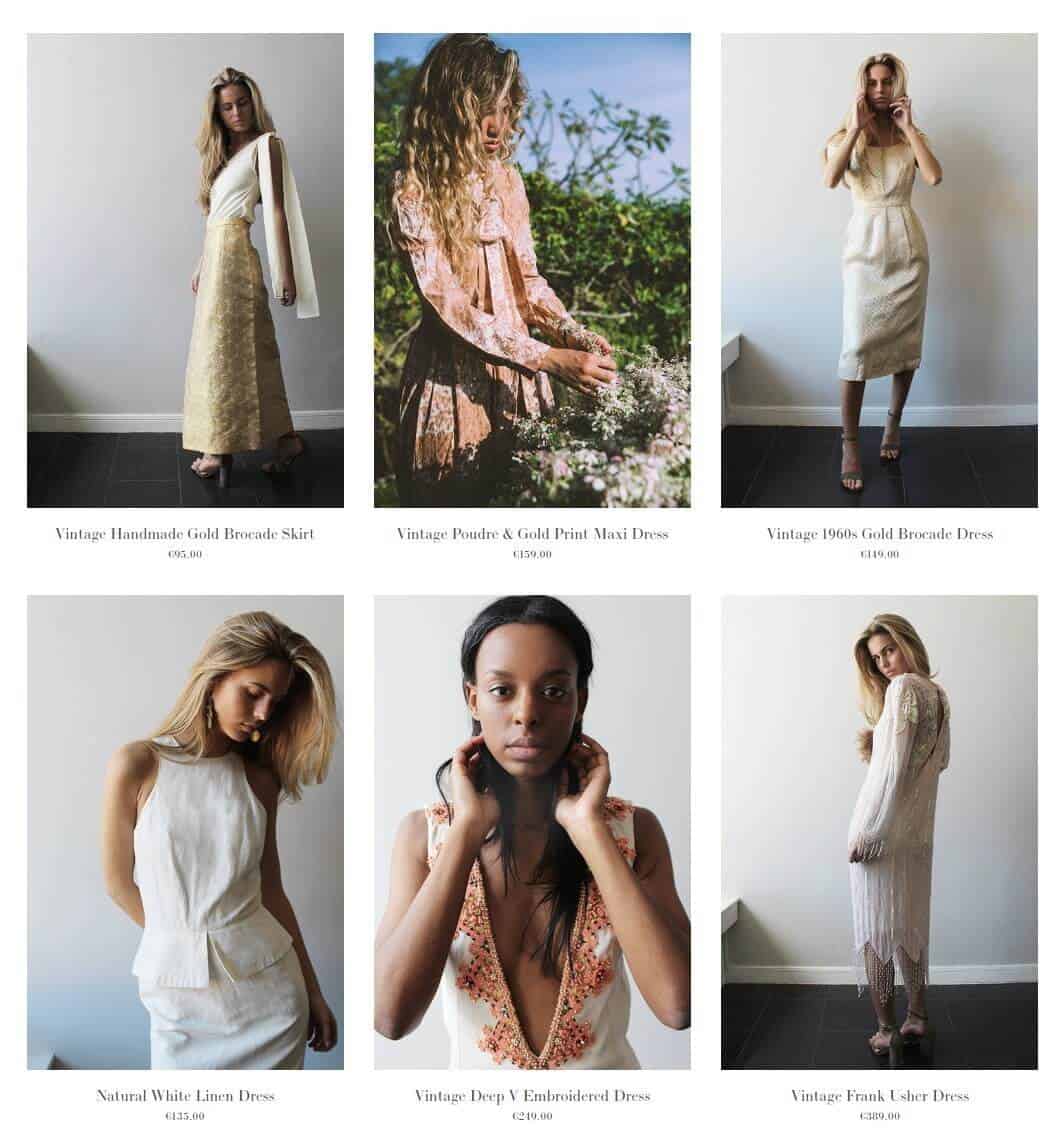 A lot of garments can be restored but be careful with bacteria-smells like sweat or mold. They will rarely go out. Also, we never buy something that has been moth-eaten to avoid the risk of having something live on in our studio.
Is there any piece of advice you would have liked to get before you started ADORNMENT? Which pieces of advice would you give someone who'd wish to start a similar business today?
#1. The biggest decision is to take the decision of starting a business. The rest will come.
#2. Let the business grow organically and in a shape that is 100% you. You won't know how it will be turning out so better to grow slow and strong rather than fast and fat.
#3. The customer is everything. Take care of the ones you have like they were your family.
#4. It won't be easy, but definitely worth it! So control your focus and remind yourself of your achievements, not the things that might have gone wrong. Because something always will…
#5. Lastly, let your limitations create the creativity in finding new ways to make it work.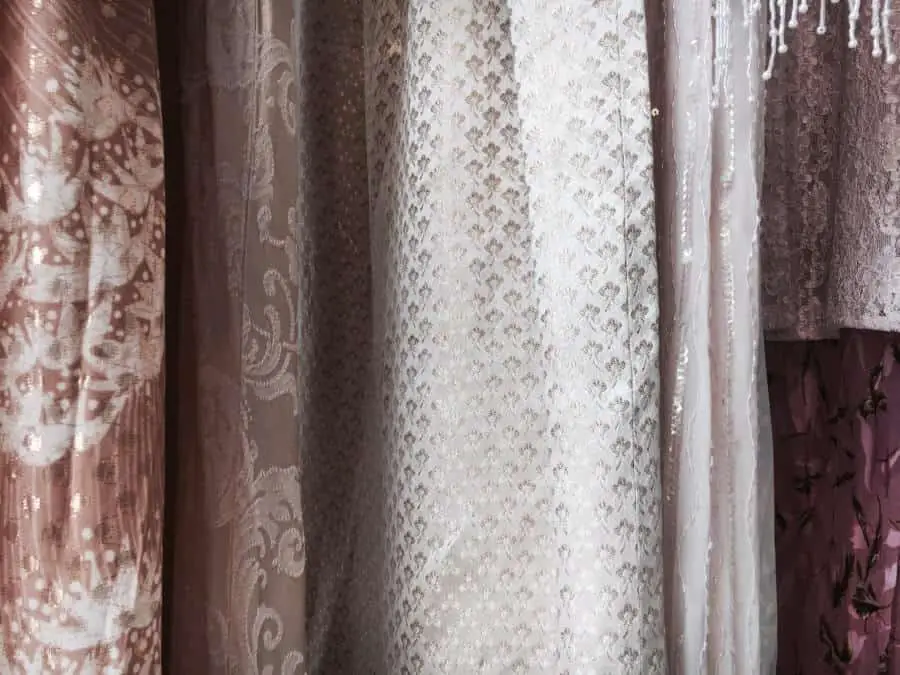 #1. Study textiles hard so you can separate good quality from bad. The best way is to feel, feel, feel as many fabrics as you can. It will then grow into your fingertips.
#2. Be careful of garments that take too much time to fix. Avoid weird smells.
#3. We always have one style icon in mind when we do our hunting. This it to make our assortment consistent for our customers. If the style icon wouldn't wear it, we don't buy it.
#4. Ultimately, if you are going to sell online make sure to have great pictures.
---
Featured picture: © Madara Freimane