Vintage Stores in Barcelona
There are two big streets in the city center for great vintage finds: Carrer de Tallers and Carrer de La Riera Baixa. Both are packed full of shops, so it really depends what you're looking for.
Carrer de Tallers Vintage Store – Barcelona, Spain
The Carrer de Tallers flea market offers all kinds of secondhand or original items. From vintage clothing to old punk records to military stores, you can find pretty much anything on this street flea market. There are so many stores on the street it's easy to miss the one you want. My favorite store on this street for fun vintage picks is the reasonably priced Retro City (C/Tallers 47).
⚠ COVID-19: Amidst the coronavirus pandemic, show schedules might be subject to change. Please consult promoter's social media and website before heading out. COVID-19 live updates
You can also find the famous Holala! at C/Tallers 73. They have high-quality, handpicked vintage clothes and items. The less unusual items are similarly priced to the high street shops, but some of the truly unique pieces can cost hundreds of euros.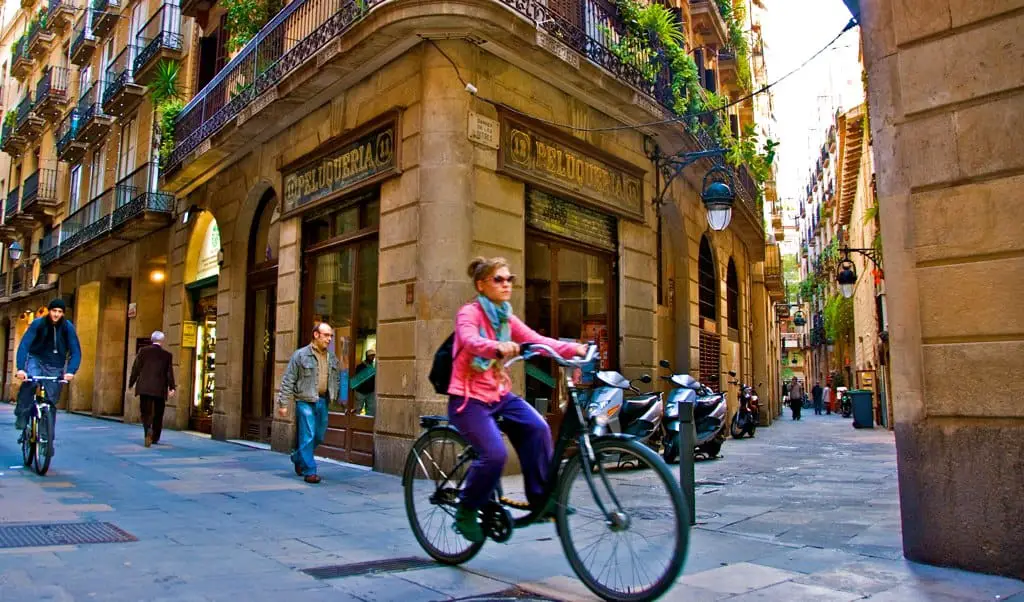 Career de La Riera Baixa Vintage Store – Barcelona, Spain
Career de La Riera Baixa, down past the MACBA, is a short pedestrian street filled with almost all vintage shops. It's mostly clothing shops, but there's also a record store and a shop that sells Spanish leather bags. On Saturdays from around 1 p.m. onwards, the shops spill out onto the street and have market-style stands, along with some of the neighborhood residents who set up their own tables.
There's a big range of price points in the shops, so you can probably find something to suit your budget.