The Bag And Its Accessories
There is the bag, and there is also all what comes with it: the dust bag, its invoice, a maintenance booklet, etc. These elements, when available (once again, a real vintage 1964 Hermès Kelly or 1984 Birkin bag may not have any of those anymore) can help you spot the original from the counterfeit. You should always keep in mind for instance, that a designer handbag will NEVER be sold with its handle wrapped in plastic. It will also be preferably padded with tissue paper.
One other thing that should immediately put a flea in your ear: the price. Yes, this beautiful Chanel Timeless bag priced 2500 euros in store, and sold only for 500 euros on eBay is more than tempting. But such a price difference is more than suspect: luxury has a price, because the majority of authentic designer bags are crafted from high-end luxury materials. And a beautiful designer bag sold 1/5th of its original retail price, has very little chance of being an original.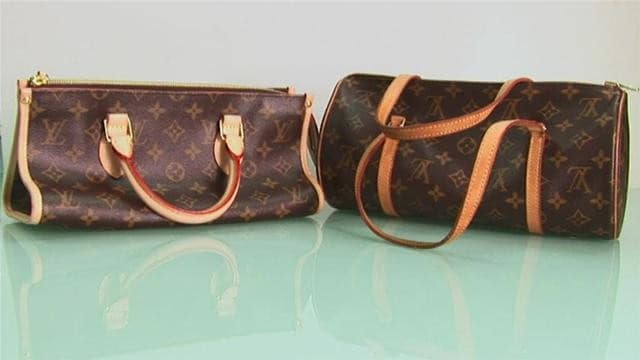 And finally one golden rule: when you have a doubt, think it twice. Even at 50% of the retail price, a counterfeit will never be a good deal. An authentic designer bag is crafted from high-end luxury materials and the price tag reflects that fact. Don't be fooled into buying a fake. Educate yourself and be well-informed on what to look out for when purchasing a designer bag.