Birkelunden park, Grunerløkka – 0556 Oslo, Norway
Birkelunden ("The Birch Grove" in Norwegian) is a relatively large park located at the top of the Grünerløkka district, where a flea market is held almost every Sunday from January 'til December. In Spring and Summer, the park is divided in two sections, where the flea market is held at the bottom, while the top part of the park as usual with a fountain and lawns where one can sit and relax and enjoy life.
During the week the Grünerløkka neighborhood is alive with locals shopping at boutiques, sipping their morning coffee at one of the many cafes or simply walking their dogs through Birkelunden Park.
" A paradise for bargain hunters and vintage junkies "
Come the weekend everything changes. The shops in the Grünerløkka district close on Sunday, making room for the Bruktmarket or Flea-market at Birkelunden park from 12pm – 7pm. Fashion devotees jostle with collectors and bargain hunters as they stroll through a seemingly endless array of vintage clothing, costume jewelry and antique furniture (particularly from the 1950s-1970s). It is also jam-packed with the regular flea market staples: ceramics, glassware, silver-plated objects, ceramics, vintage toys, old vinyl records, books, old militaria and memorabilia from the 60-70's, lamps, mirrors, countertops, gadgets, piggy banks, bicycles, funny signs, books, electrical goods and curios.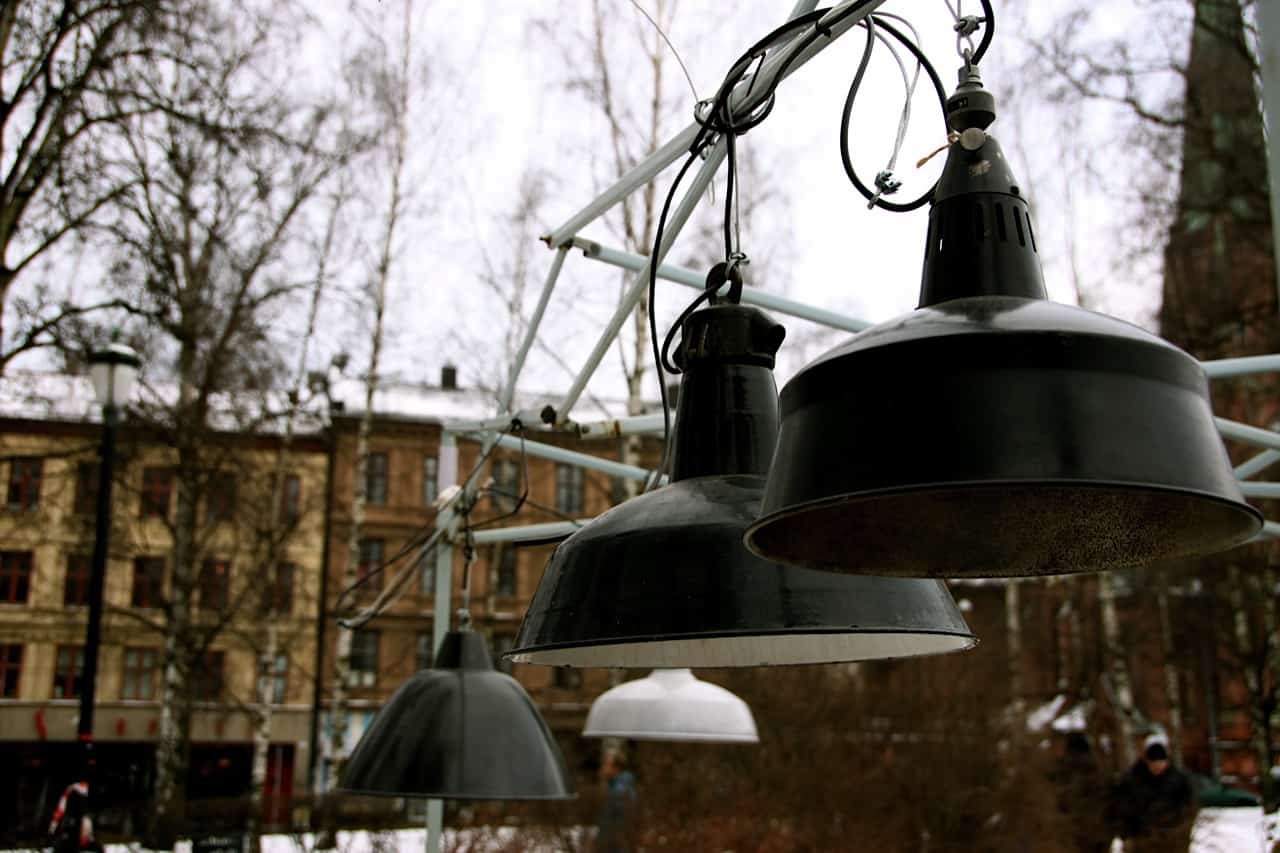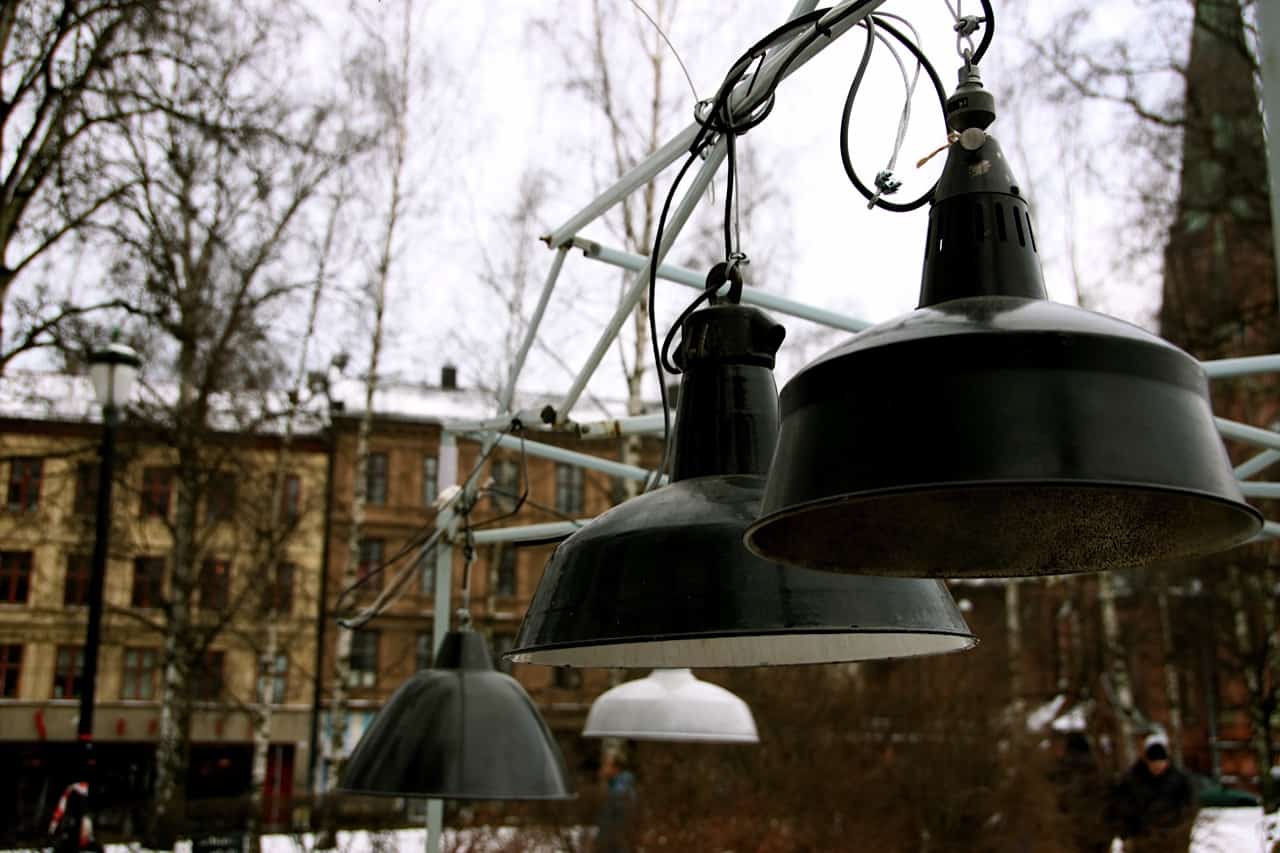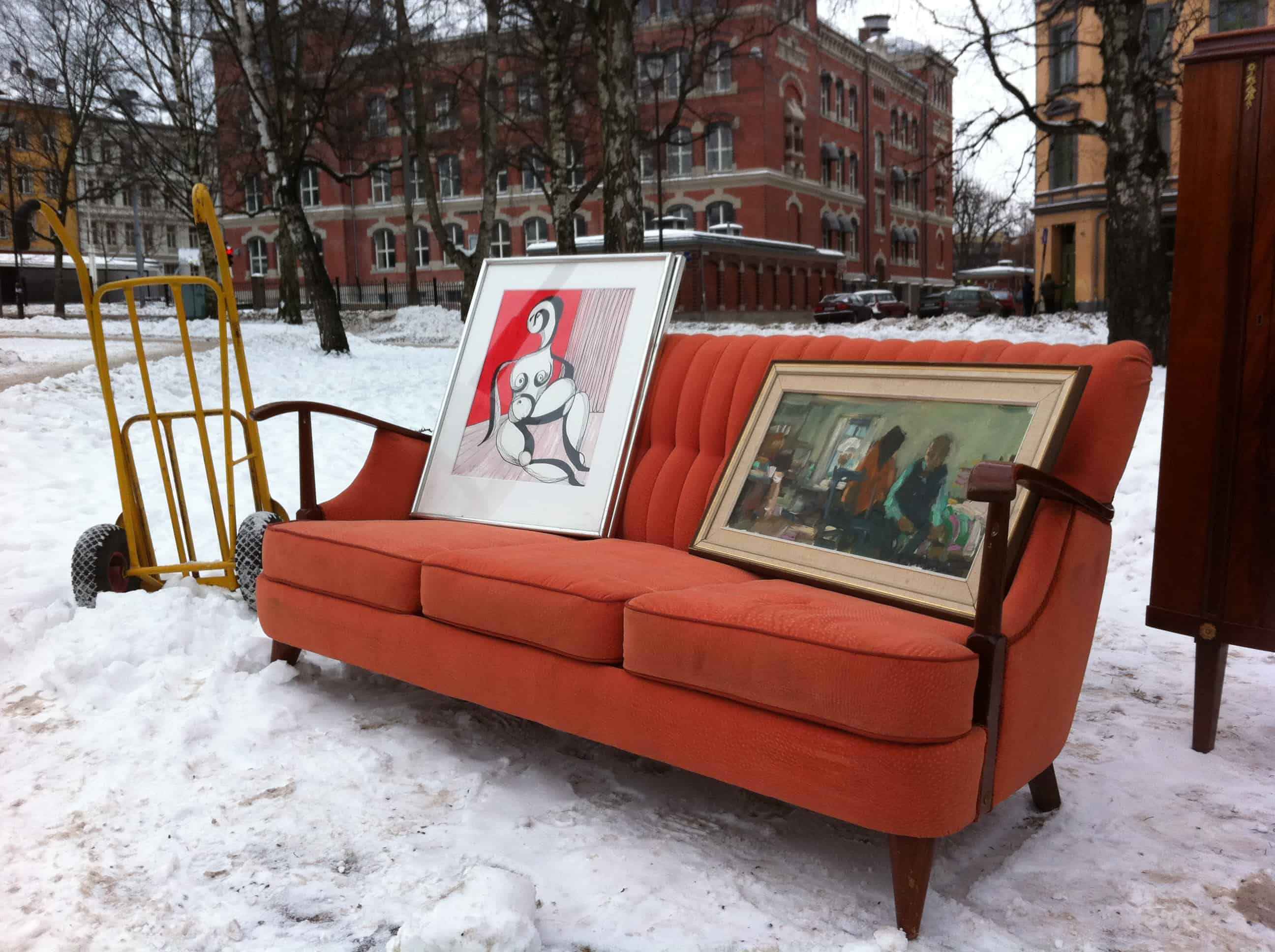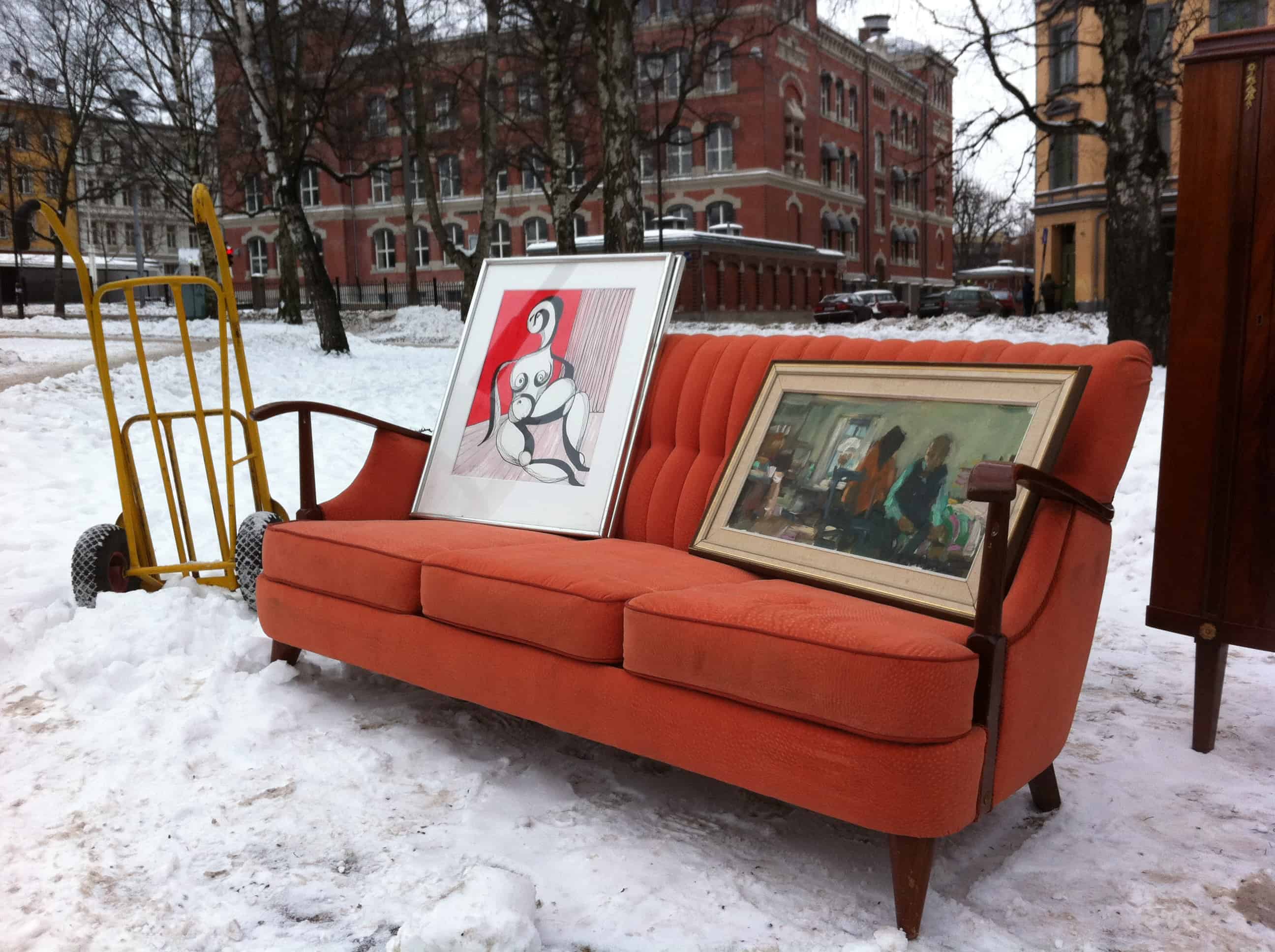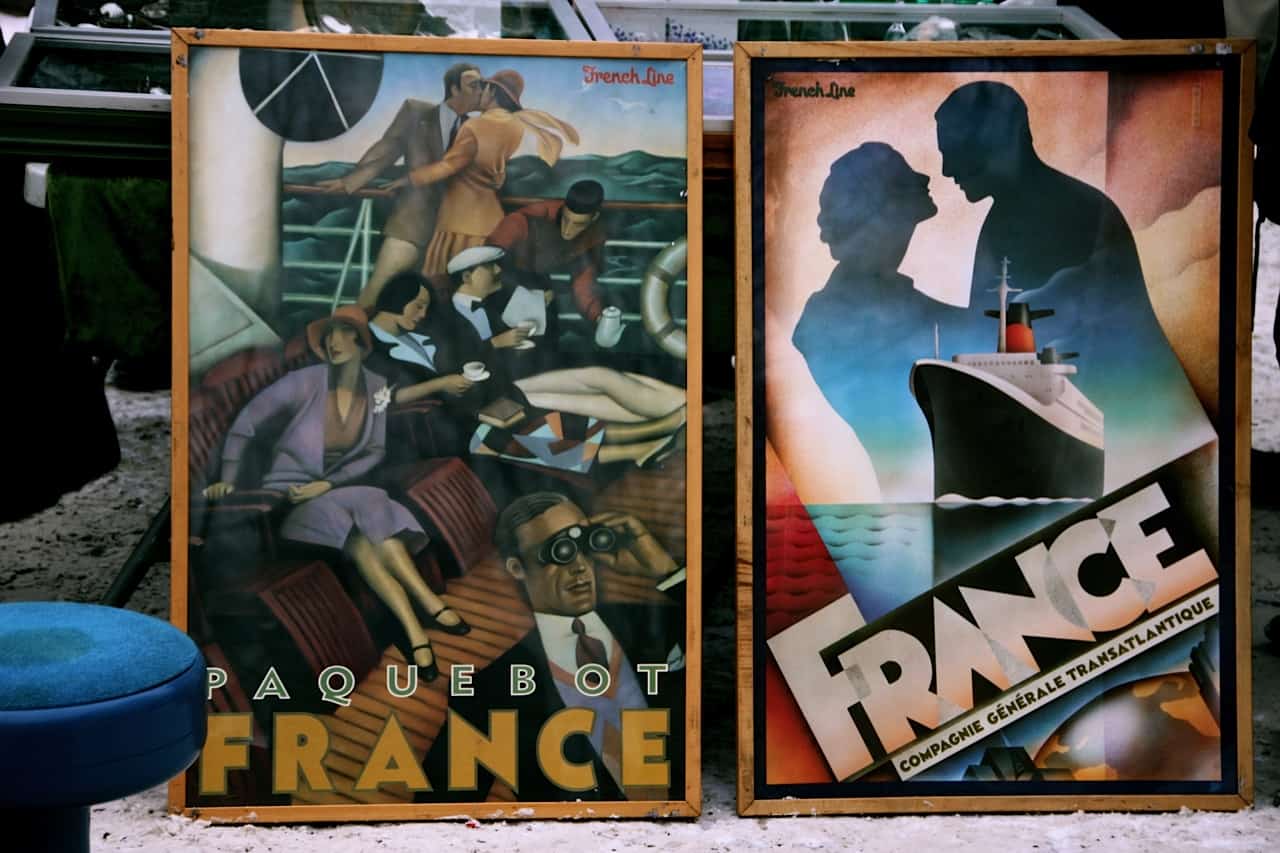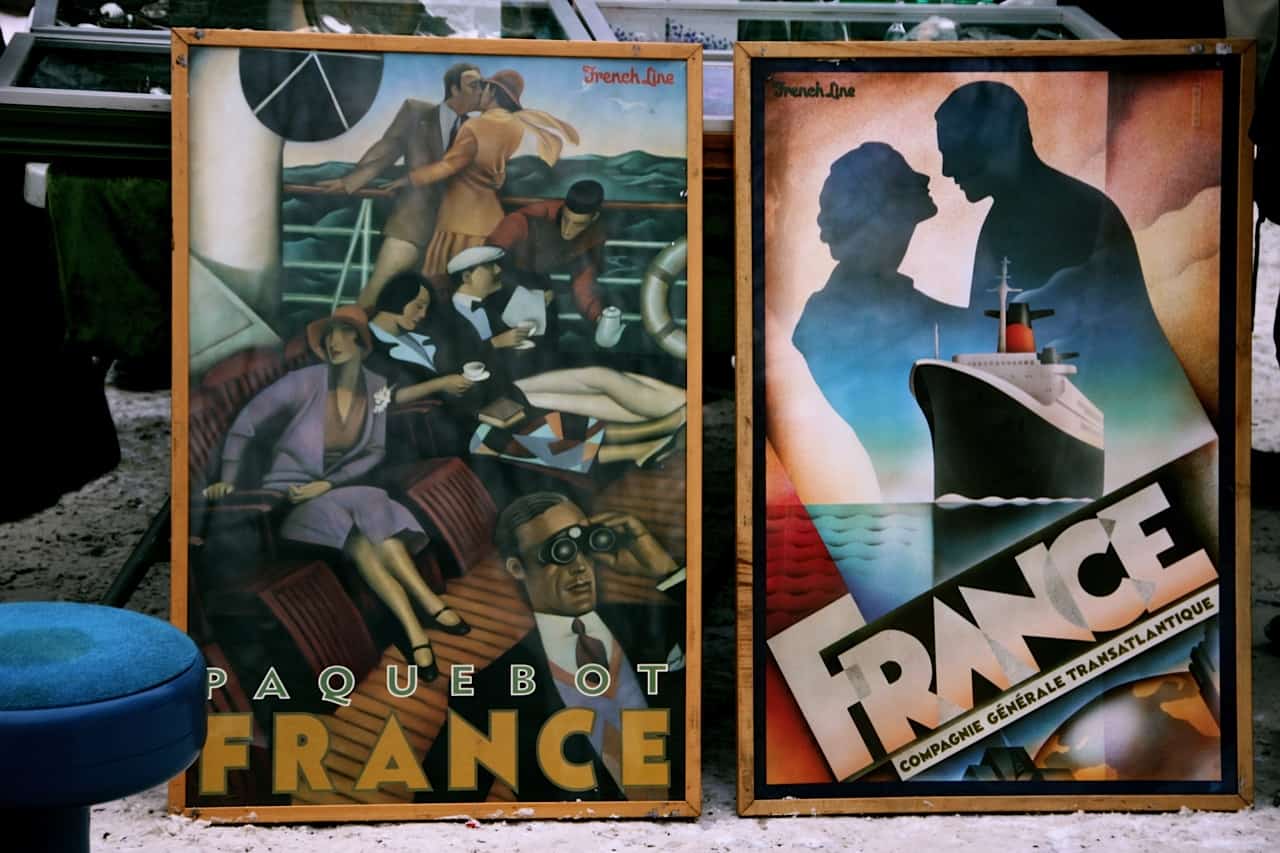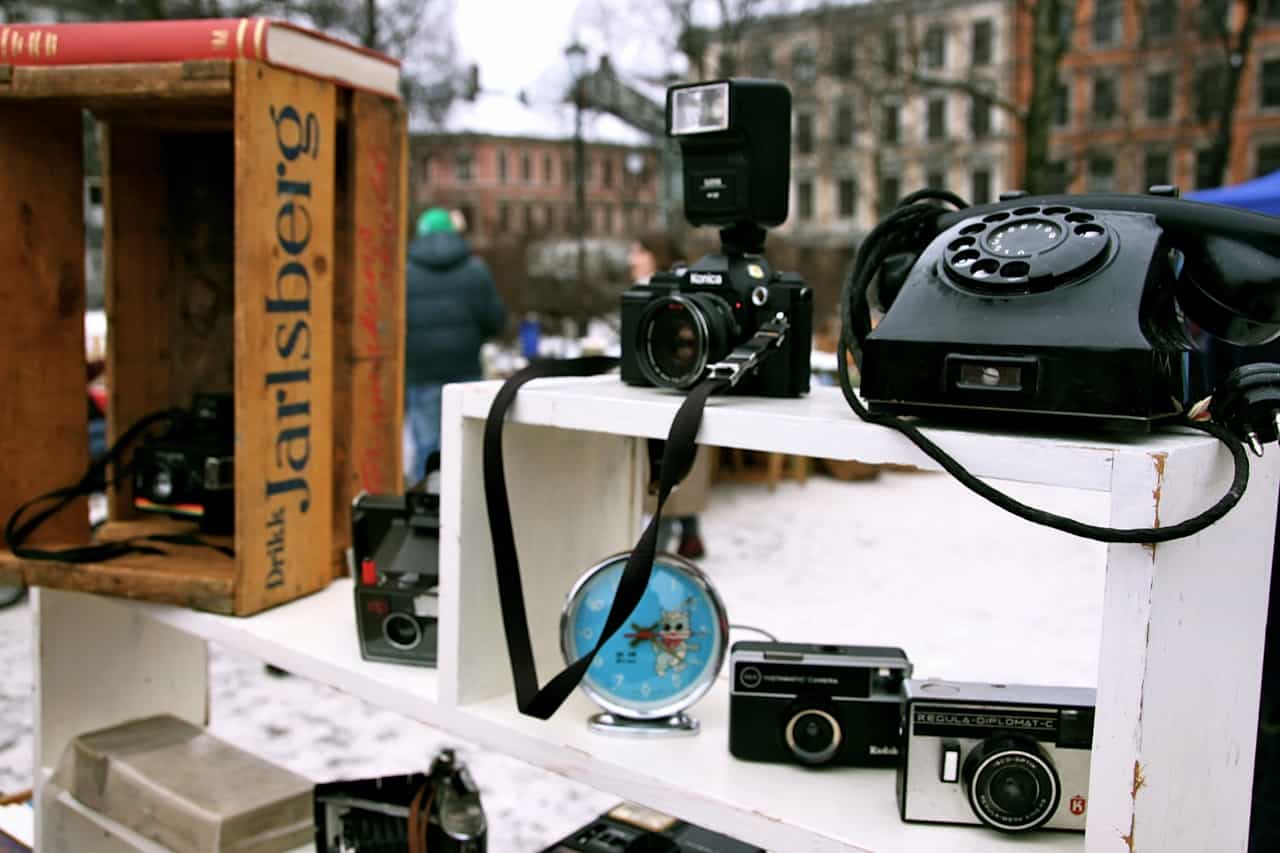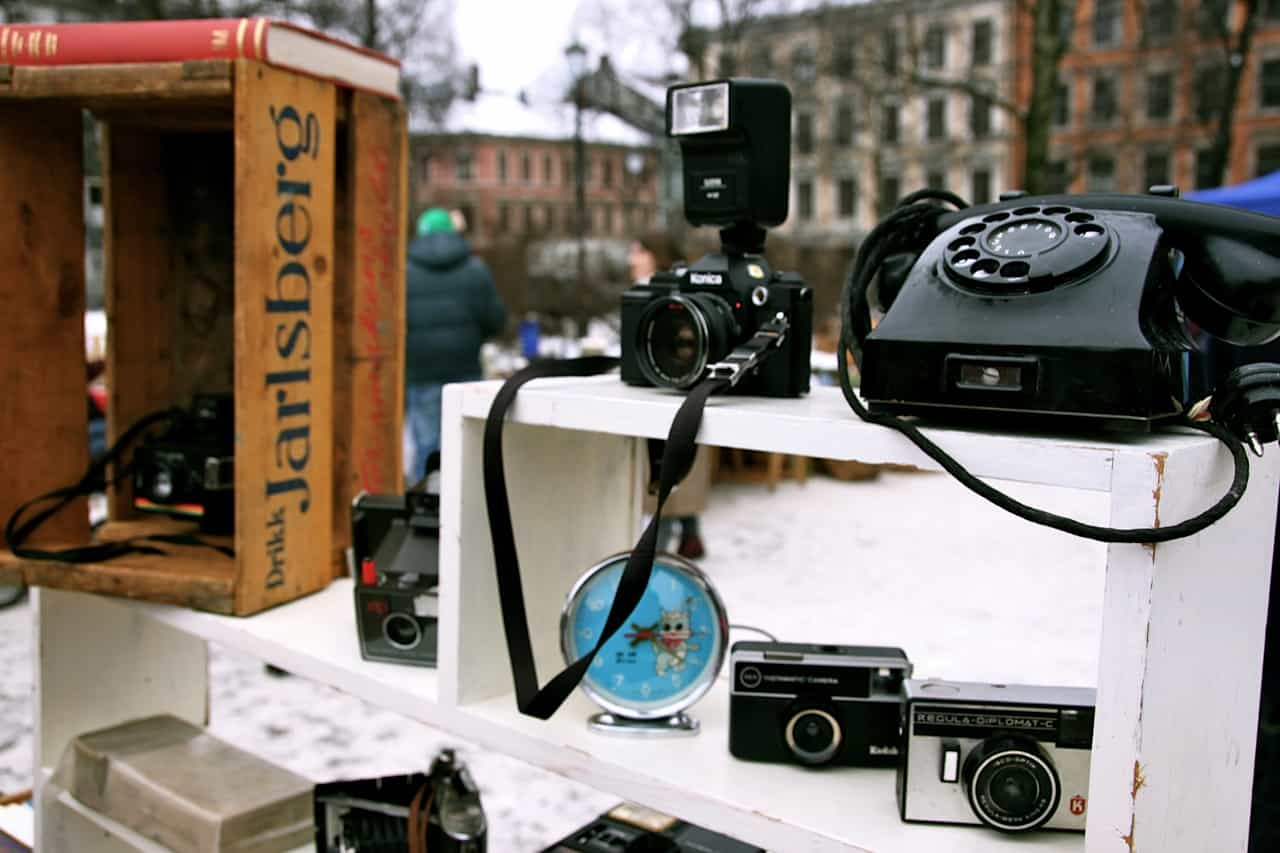 Oslo's Grünerløkka flea market is truly a local gem. This flea market is as much a curiosity as it is really trading; the atmosphere and all the weird things make it worth a visit even if you are not necessarily looking for used vinyl records or a glaring lampshade. If you head here on your trip to Oslo and seriously want to shop for vintage jewelry and other items, plan a few hours to browse the different stalls. There are a lot of discoveries to be made.
---
Tips to make the most of your trip to Birkelunden flea market
Do you homework. Be aware of what you want, and feel free to search up prices beforehand on what you are looking for. So you know what to go for once on site, and at what price level you are ready to take it, so you don't end up being made a fool.
Get ready to haggle. Items sold at the Birkelunden flea market are slightly more expensive than at other places in Oslo, but do not be afraid to haggle! Also, if you regularly show up there on Sunday and become acquainted with the merchants who work at the flea market, you can almost always end up with a good deal.
Show up early. Like it is the case for most flea markets around the world, try and show up before the flea market opens its doors (12pm) so you can lay your hand on the best items before everyone else. Of course, the earlier you show up, the harder it is to haggle on prices (best time to haggle is generally near the end of the market, when merchants are packing up)
Check things properly before buying them. Flea markets are like the Wild Wild West: there is nothing like an "Exchange Policy" on things you buy there!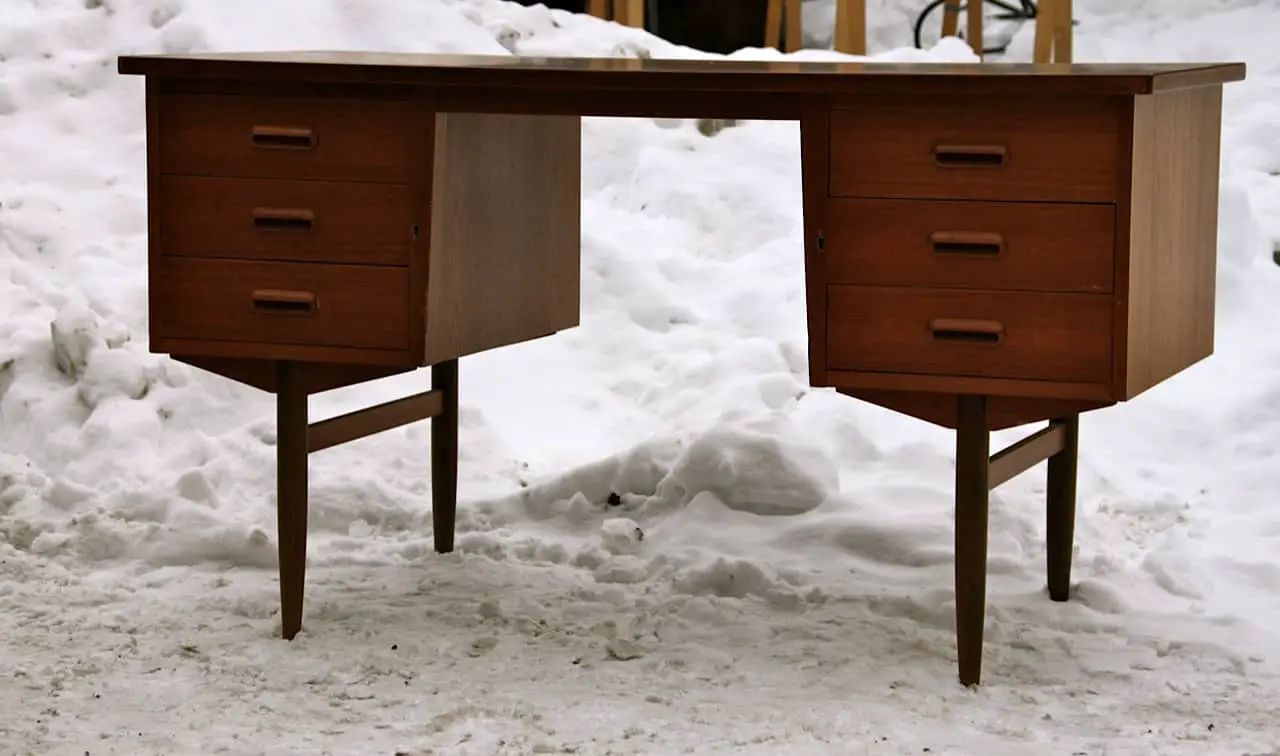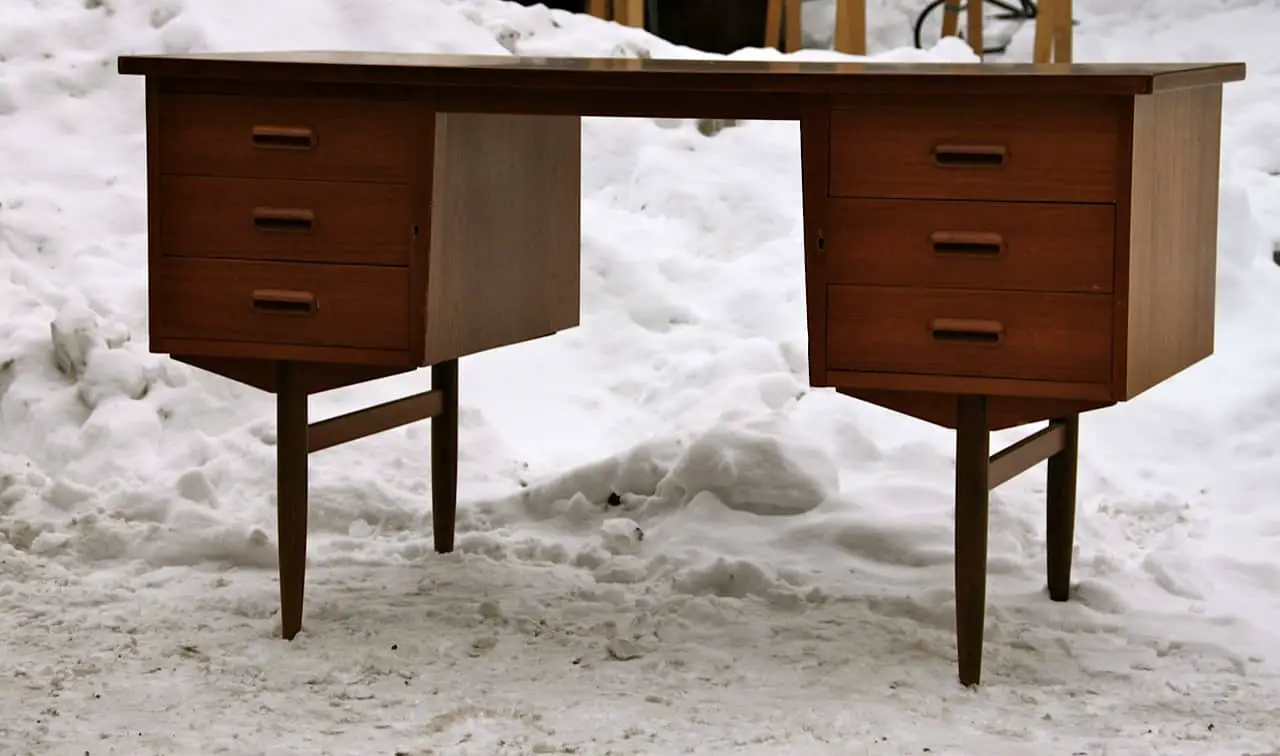 ---
When: The Birkelunden flea market is open every Sunday of the year, as of January 6th until December 15th, except on public /religeous holidays (March 31st on the 1st day of Easter, and May 19th – Pentecost) as well as on car-free town days at Grünerløkka.
How to get there: The Birkelunden park is located along the tram rails that go up Grünerløkka and right Birkelunden tram stop.
Web:

markedsutleie.no
---
All photos ©parisoslo.com