Who doesn't like scoring a good bargain?
Besides helping us keep our finance afloat (and our banker happy), paying less money for something we believe is worth more than what we paid for, makes us physiologically happier. Who hasn't ever felt this pleasant feeling that tastes like a victory, after conducting a successful negotiation?
Every time our haggling efforts are rewarded with a significant price discount, our brain triggers neurochemicals – hello Dopamine & Serotonin – that make us feel absolutely great. That explains why some of us get totally addicted to haggling!
Add a sunny destination (and a few cocktails…) to the mix, and you have the PERFECT recipe to spend a joyful winter. Oh, and did we mention that in winter, hotels and airfares tend to be cheaper vs the rest of the year, sweaty summer crowds are a dim memory, and there are even plenty of cultural events happening? What more can you ask for?
So start packing your summer clothes, because this winter we take you where the sun shines and temperatures stay above 15°C/60°F!
Haggling + Sunny Holiday: A Winning Combination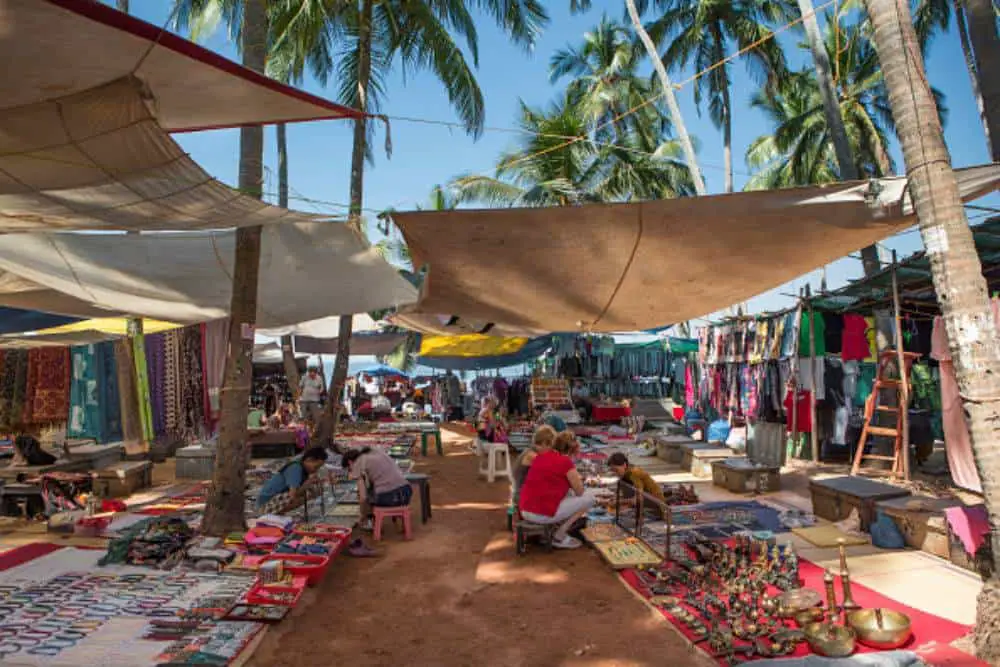 Take it for a fact: most flea markets in Europe operate all year long, indoors as well as outdoor, snow or shine.
But for those of us who are uncomfortable with the cold but still can't resist answering the call for flea market shopping and haggling, there are a few affordable destinations like Italy, Spain, Portugal or Southern France which are also renown for their flea markets and pleasant climate in winter.
For the most adventurous, or those willing to invest a bit more time and do not run on a tight budget, Singapore, Bangkok, Sri Lanka, Goa or Peru are fantastic options for a radical change of scenery. Not only are those hotspots some of the world's most enjoyable winter sun gateways, with the most daily sunshine hours and temperatures above 15°C/60°F, but they are a fantastic playground to test your haggling skills! As a matter of fact, Singapore, Goa, and Bangkok are world-famous for their flea markets. No wonder why Dealchecker picked these popular holiday destinations to illustrate its handy guide to the art of holiday haggling!
Singapore, Goa, and Bangkok: 3 Unique Shopping Experiences
Miles away from air-conditioned malls, Singapore's street markets offer a unique and thrilling shopping experience. And while Goa's flea markets are famous for their Hippies operated workshops, Bangkok's are all about the hipster and underground Thai culture.
Sungei Road (Singapore)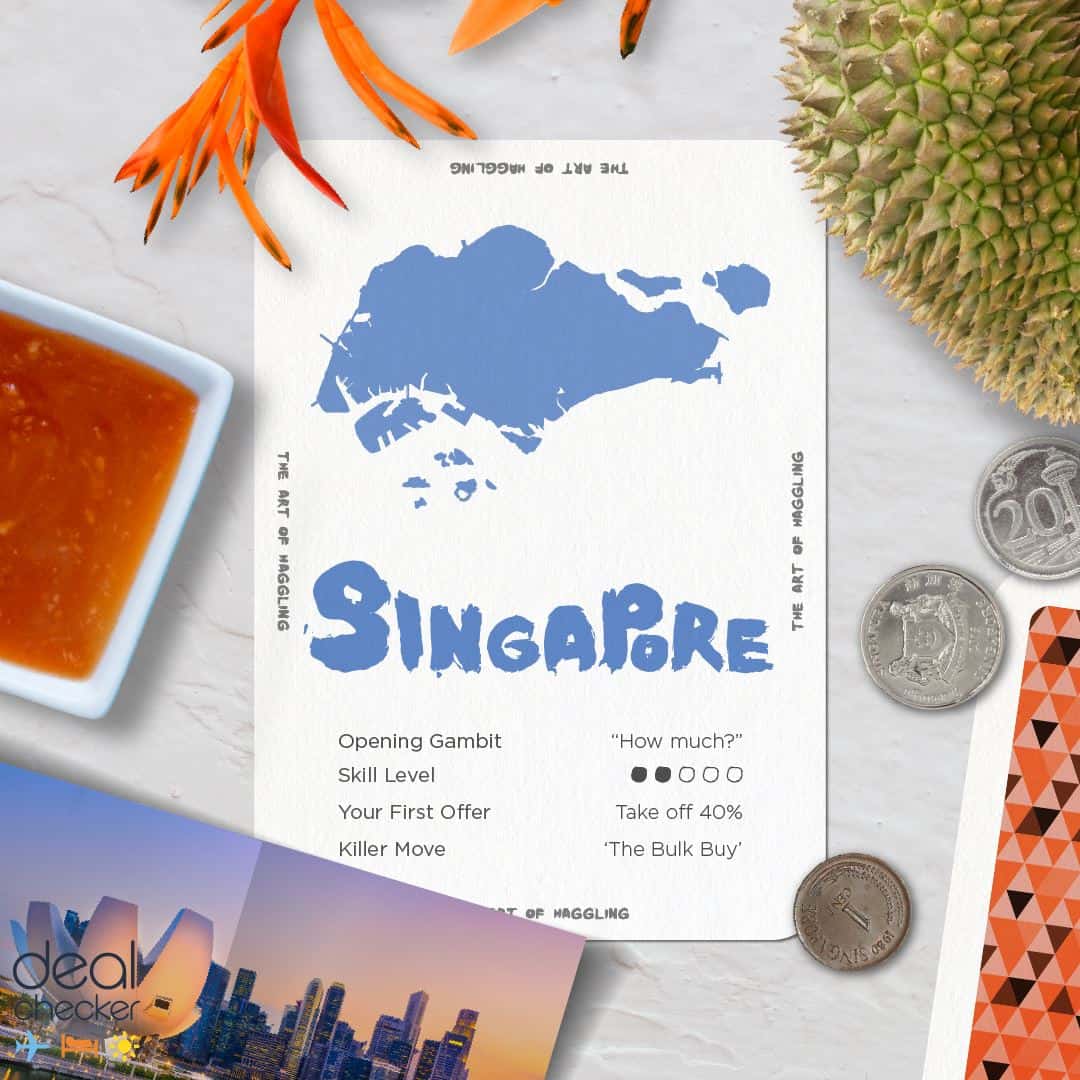 If you are allergic to giant air-conditioned Malls but don't want to give up on a shopping trip, don't worry: Singapore has a few must-do flea markets.
Singapore's Sungei Road (the city's most famous flea market) offers a shopping experience under the open sky, worlds away from the city's cosmopolitan hub of glittering glass walls, marble-tiled floors, and state-of-the-art, quality service-staffed shopping centers. The line between trash and treasure becomes minutely blurred once you step into this street lined with stalls that are actually barely stalls but road spaces marked as store territory as big as each seller's mat size.
Anjuna & Arpora (Goa)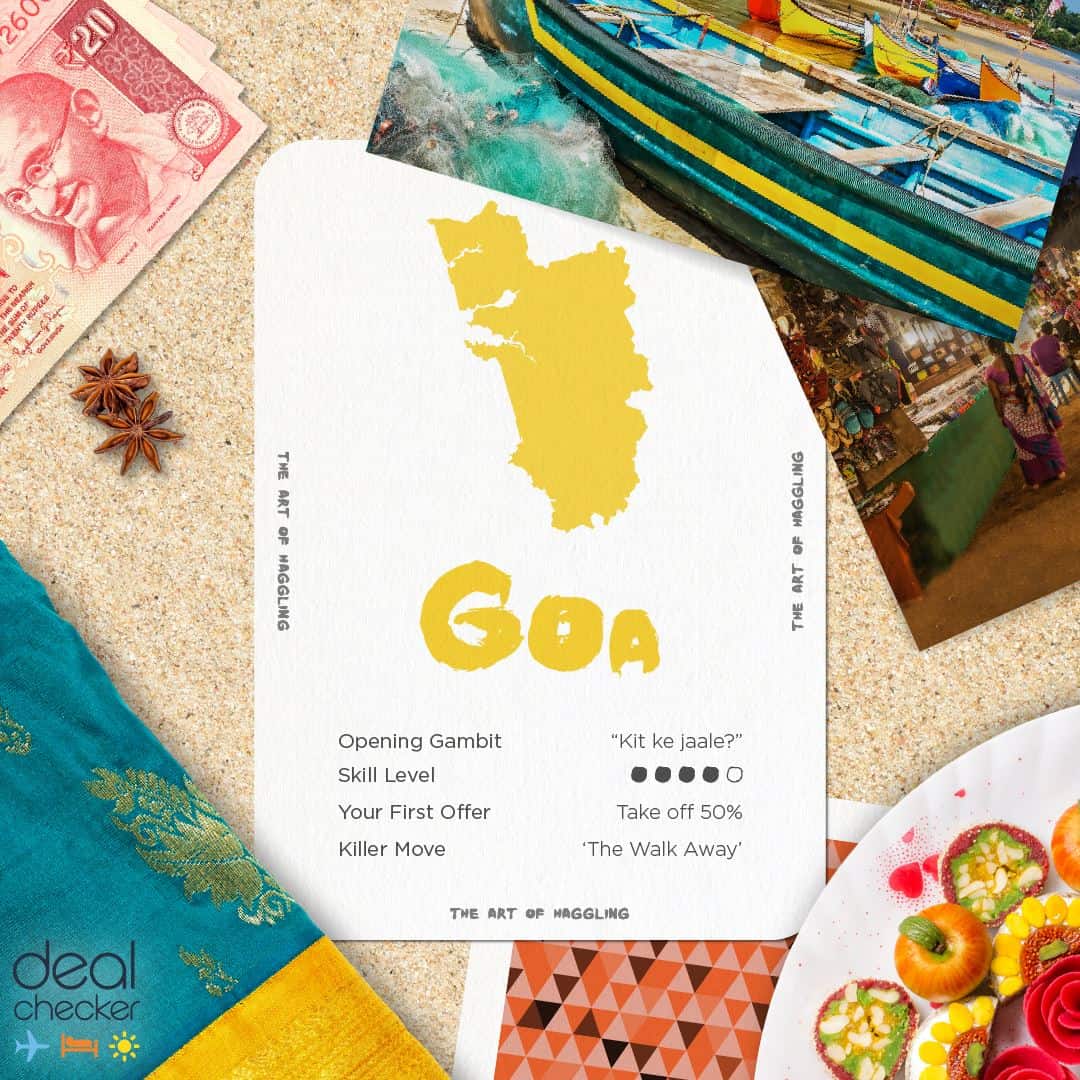 The Anjuna flea market and the Saturday Night Market in Arpora, are two of Goa's most famous markets. Whether you're looking for Karnataka carvings, Tibetan sculptures, and jewelry, bedspreads, and bags from Rajasthan, Kashmiri chappals, or even an original Desigual dress, you'll find it here; just be prepared to look hard and bargain even harder!
Both Anjuna and Arpora have plenty of food stalls and Goa's best restaurants are here, serving cuisines from all over the world. And if all this doesn't catch your fancy, there's plenty of live music and performances to keep you entertained for hours.
And if despite the overwhelming choice of merchandise you haven't found that hidden gem you were looking for, a few bottles of feni and packets of spices from Kerala will make up for your loss.
Talad Rot Fai & Ratchada Train Market (Bangkok)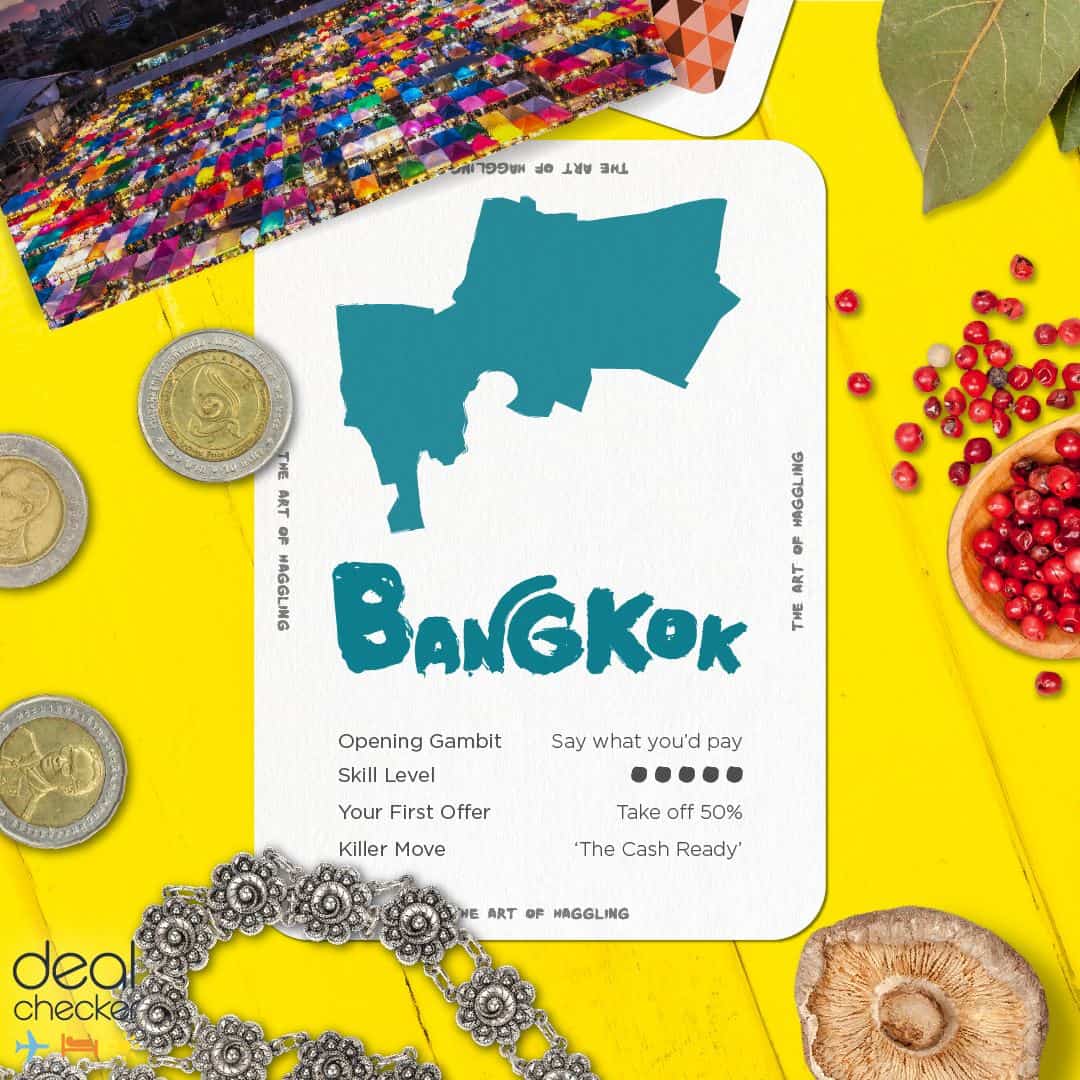 Bangkok's Talad Rot Fai has been featured in The Wall Street Journal's shortlist of the world's 5 best flea markets, just behind Paris and Berlin.
Set in a former railway station of the city near the world-famous Chatuchak Weekend Market, Talad Rot Fai (also known as the Train Market) is a genuine flea market festival on its own, with a unique atmosphere. Crammed with antique shops, great restaurants, and thrift booths selling a variety of stuff ranging from genuine antiques to kitschy tat, Talad Rot Fai offers a one of a kind opportunity to discover the hipster & underground Thai culture.
Due to its ongoing success, Talad Rot Fai is now spreading to more locations. Inaugurated back in January 2015, Ratchada Train Market shares the same artsy vibe, sells more retro gear and also offers tasty snacks to enjoy while strolling the flea market.
10 Tips To Help You Score A Good Bargain
Even though bartering and negotiating over items subtlety changes from one country to the other, the art of haggling endues a few basic universal practices.
Put your game face on: When you spot something that you must have, don't act overjoyed. Pick up the item, note the price, and then look at something else. Then return to your item and calmly express interest.
Know your price: Think about the maximum amount you are willing to pay for the item before you start bargaining. That way you will appear confident and won't have to trip over your own words when the vendor asks you how much you want to pay.
Turn on the charm: It never hurts to be friendly! Engage the seller in some conversation so you can form a relationship. If you appear threatening and cold the vendor won't want to give you a deal.
Go low: Your starting price should be half of the price you are actually willing to pay. The vendor will then give you a price, lower than the original. Be prepared to go back and forth a few times. You will soon find a deal that you both like.
But not too low: Know the value of the item and when to stop bargaining. You do not want to insult the seller by trying to get the item for less than it's worth. Also, if you are going to engage the seller in bargaining, they probably think you are going to eventually buy the item. Don't start haggling if you aren't serious about making a purchase.
Hesitate: If the seller's final offer is too high, hesitate and look worried. Then tell them that you're going to look around while you think about it. The vendor will probably start up the bargaining again. Remember, they are also there to make a profit.
Point out flaws: Don't be afraid to use any damages in the item to your advantage. When trying to get the vendor to lower their price, point out that there is a chip in the bowl.
Be patient: Go to the seller late in the day. If it's around closing time the vendor might be willing to give you a better deal so they can make a buck and get rid of some of their goods.
Be polite: Always thank the vendor, and even offer a handshake. If you form some kind of relationship, you might get a better deal on other items in the future.
Have fun! Approach the situation with a smile, and don't feel defeated if you don't get your desired item for as good of a deal as you'd hoped for. That's just part of the game!