Flohmarkt am Autokino (Drive-In flea market) - Cologne, GERMANY / Köln, DEUTSCHLAND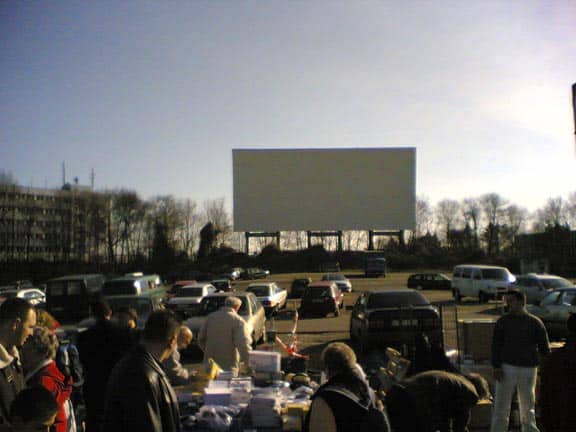 He who does not want to spend a week without his beloved flea market even on Wednesday or on Friday, can now loiter on the premises from the drive-in theater in Cologne. On the 540-square-meter parking, both used and new items are sold. And those who show up here, also may enjoy from the weekly market: vegetable and fruit stands are almost always present.
The Drive-In flea market is held regularly – every Wednesday and Friday, except on holidays such as Good Friday. Every Saturday (8 to 15 clock) there is also a special "car market" where used cars from private individuals and from retailers can be bought.
---
Where: Köln-Porz trödeln, Cologne, GERMANY
When: Wednesday 08:00 am – 02:00 pm / Friday 08:00 am – 02:00 pm / Saturday 08:00 am – 03:00 pm
Website: http://www.kopp-maerkte.de/