Trödel an der Galopprennbahn - Cologne, GERMANY / Köln, DEUTSCHLAND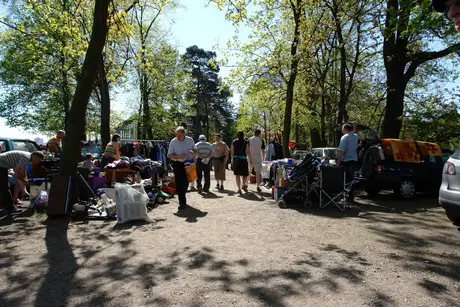 The flea market at the racecourse in Weidenpesch has been a regular meeting place for Cologne's flea market lovers for 20 years now. A Historical mood spreads among the ancient buildings that not only the flea market visitors seem to appreciate, but also TV production companies which enjoy to shoot there, scenes for feature films or flea market series.
The flea market located at the big parking lot in front of the racetrack, takes place every Wednesday, Friday, Saturday and once a month on Sunday, except on race days. There are also two large junk events in the auditorium area, which can be visited in spring and autumn.
---
Where: Scheibenstraße 40, 50737 Cologne, GERMANY
When: Wednesday 07:00 am – 13:00 pm / Friday 07:00 am – 13:00 pm / Saturday 07:00 am – 13:00 pm
Website: http://www.troedel-mit.de/