Vrijmarkt Amsterdam flea market, Amsterdam (once a year)
Amsterdam – Saturday 27th April, 2015
The vrijmarkt is a nationwide car boot sale or flea market with 3,000 exhibitors. Koningsdag (From 1890 to 2013, the day was known as Koninginnedag) is the one day of the year that the Dutch government permits sales on the street without a permit and without the payment of value added tax. ING Bank found in 2011 that one in five Dutch residents planned to sell at the vrijmarkt flea market and estimated they would earn €100 per person for a total turnover of €290 million. Over half of the Dutch people buy at the vrijmarkt flea market; ING Bank predicted they would spend €28 each at the 2011 vrijmarkt. The Queen has been known to buy at the vrijmarkt flea market; in 1995 she purchased a floor lamp.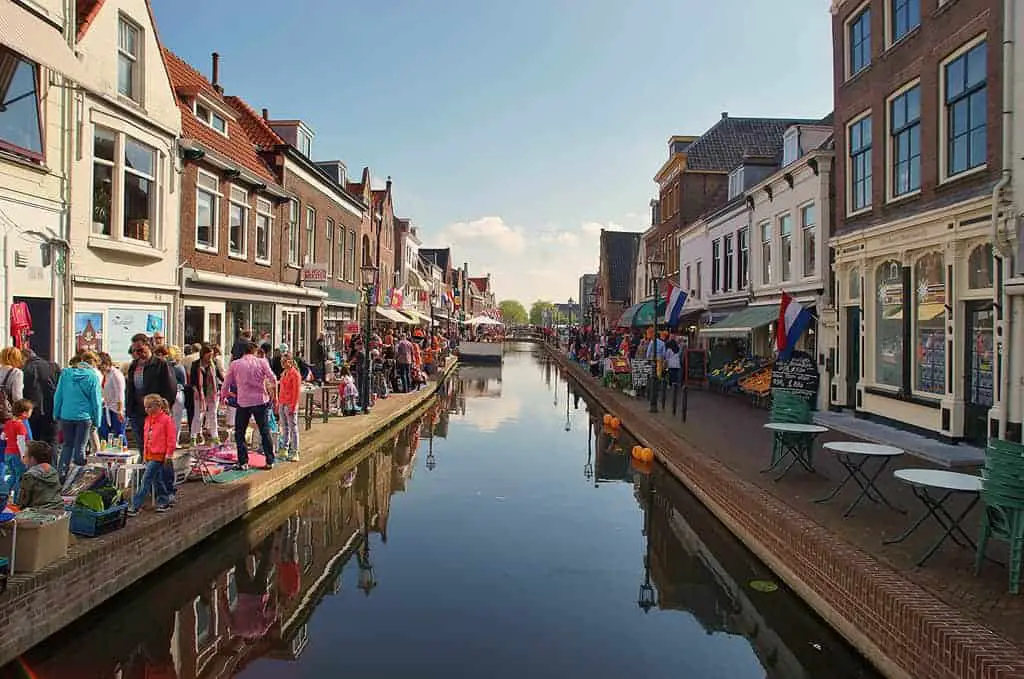 The bank also forecast that the lowest level of sales at the vrijmarkt flea market in 2011 would be in the province of Limburg, site of the Queen's visit. Among the most popular areas for the vrijmarkt flea market in Amsterdam is the Jordaan quarter, but the wide Apollolaan in front of the Hilton hotel in southern Amsterdam is gaining in popularity. Children sell their cast-off toys or garments at the Vondelpark, also in southern Amsterdam, and in a spirit of fun passers-by often offer the young sellers more than they are asking for the goods.
Until 1996 the vrijmarkt flea market began the evening before and continued for 24 hours. This was ended in the hope of gaining a pause in the celebrations so preparations could be made for the daytime activities. Utrecht, uniquely among Dutch municipalities, retains the overnight vrijmarkt.